People often ask me how on earth I manage to do everything that I do and how I appear to make organisation and productivity look effortless. If being more productive in 2021 is one of your New Year's resolutions this year, I hope that this post will help.
Let's just clear up first, that running 2 full time businesses and having creative projects on the side whilst trying to maintain friendships, relationships, a healthy diet, good fitness, positive mental health, a decent sleep routine and down time, is not effortless. Nor is it possible without delegation, strict switch-off times, prioritising your own sanity and lots of practice. The behind the scenes work involves goal setting (so I know where I'm headed), journalling (so I know what I want), meditation (so I can breathe after a long day) and a lot of self-care.
I've fallen flat on my face numerous times with exhaustion. Whilst I'm proud of everything I've built and created, I'm often not proud of the things I push to one side as a result, like my well being. I took a month completely off of paid work and travel to get my mind and body back in balance. Read more about that here.
Anyway, this post is all about productivity. It's about me sharing my expertise on the most efficient ways to build a brand, organise your life and hopefully (fingers crossed) leave some time for yourself at the end of each day.
Here are my top tips for getting organised…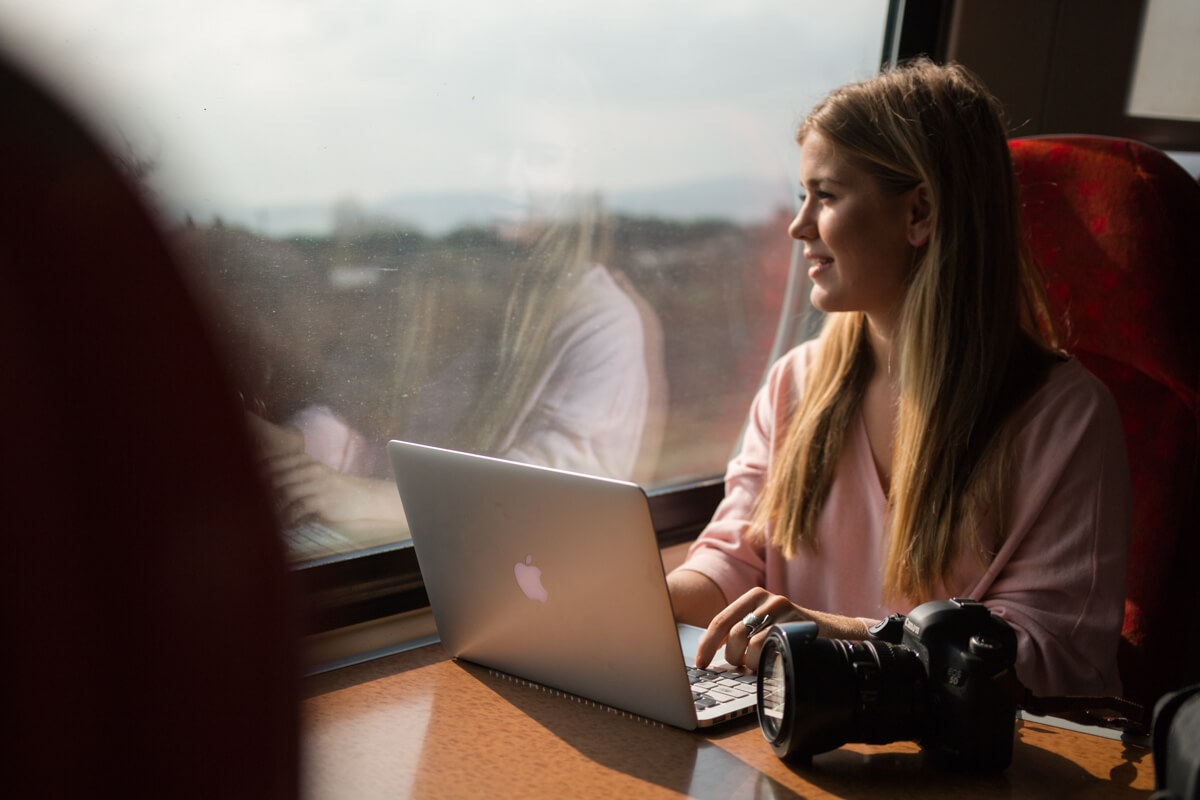 1. Get familiar with Google Workspace.
Google Drive, Google Sheets, Google Docs and Google Slides are my entire life. Google Workspace, formerly known as G Suite, is basically Google's alternative to Microsoft Office but in my opinion – better. If you don't use them, you are missing out on a huge trick. For every event I run, everything from the planning, itineraries and finances to guest information and dietary requirements gets recorded and stored in Google Sheets. For every campaign I work on, creative briefs, feedback from clients and shoot plans are recorded on Google Documents. And, for every PDF I create, ebook I write and presentation I design, they are created on Google Slides. Within Google Drive you can create folders (as you can on your computer) to help you keep things organised.
Why is Google Drive SO good?
You can log in to your Google account on any device in the world and pull up the files you need. No more forgetting to put it on your USB or send it to your email.
You can share the links with as many people as you like and if you have employees or friends spread across the world, you can all access and contribute to a project. What's more you can see people editing as they edit!
It's beautifully presented and easy to use.
You can get the apps on your phone and edit documents on the go.
It's FREE!
2. Use Asana to manage projects.
If you own your own business and want to manage your employees, tasks and/or projects, Asana is about to become your new BEST friend.
I organise campaigns, tasks and projects with the two girls that work for me part-time, my web designer and my graphic designers and business contacts on there. It keeps everything in one place. It's beautiful and clean to look at, keeps you organised with who is doing what and their deadlines, and it generally saves you from going crazy.
Change your life with Asana here.
Here's a sneaky peek of what mine looks like…
Personally, I love Asana. But, if it's not for you, maybe another project management platform like Centrallo, Easynote, Trello, Monday.com or Accelo is! Have a look at all the options and choose something that works for you.
3. Brainstorm often.
Often we think we know what we want but actually when putting pen to paper, our vision is in fact blurry. I brainstorm at least once a month to refocus my vision and make sure I'm clear on what I'd like from the universe. Acknowledging exactly what direction you'd like to head in and perhaps too, the steps that will lead you there, will guarantee you to make movements on that path.
Buy a big pad of paper and some pens (sharpies and some coloured pens to make it pretty if you're anything like me) and just start writing.
What do you want to achieve in the next 6 months? How would you like your life to look in 5 years?
WRITE IT DOWN. ALL OF IT. Then watch it come to fruition.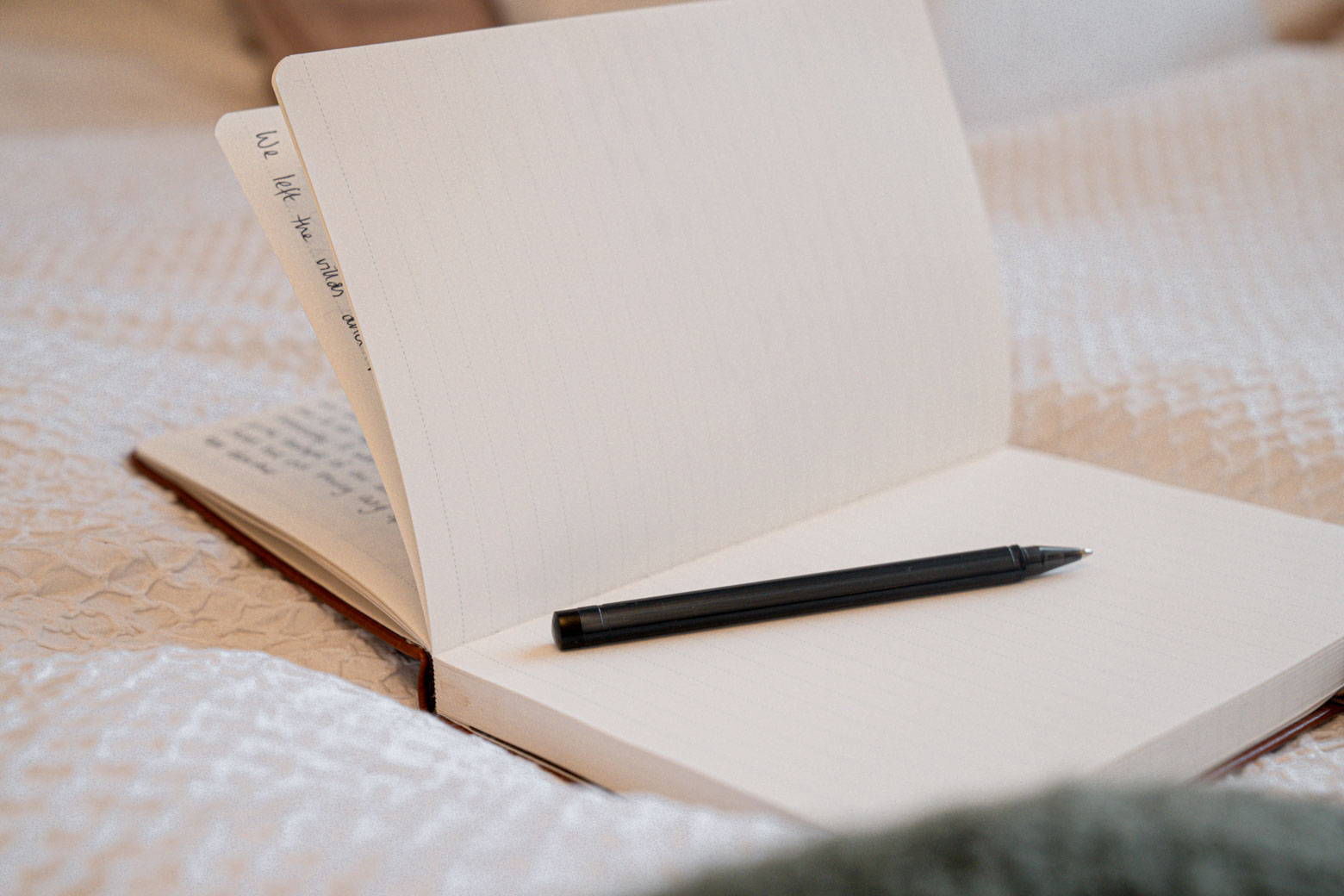 4. Tidy the space you work and live in.
I don't know about you but my head completely reflects the spaces I live and work in.
If my room or working area is messy, my head is all over the place and I can't fully focus. Make your room a calm place to be (avoid working if possible in there). Make your working space clean, light and with the possibility of fresh air. Have a clean out of files, wipe down your desk and buy yourself some new stationery. A clean and tidy workspace does wonders for my productivity and motivation. Organised workspace = organised head.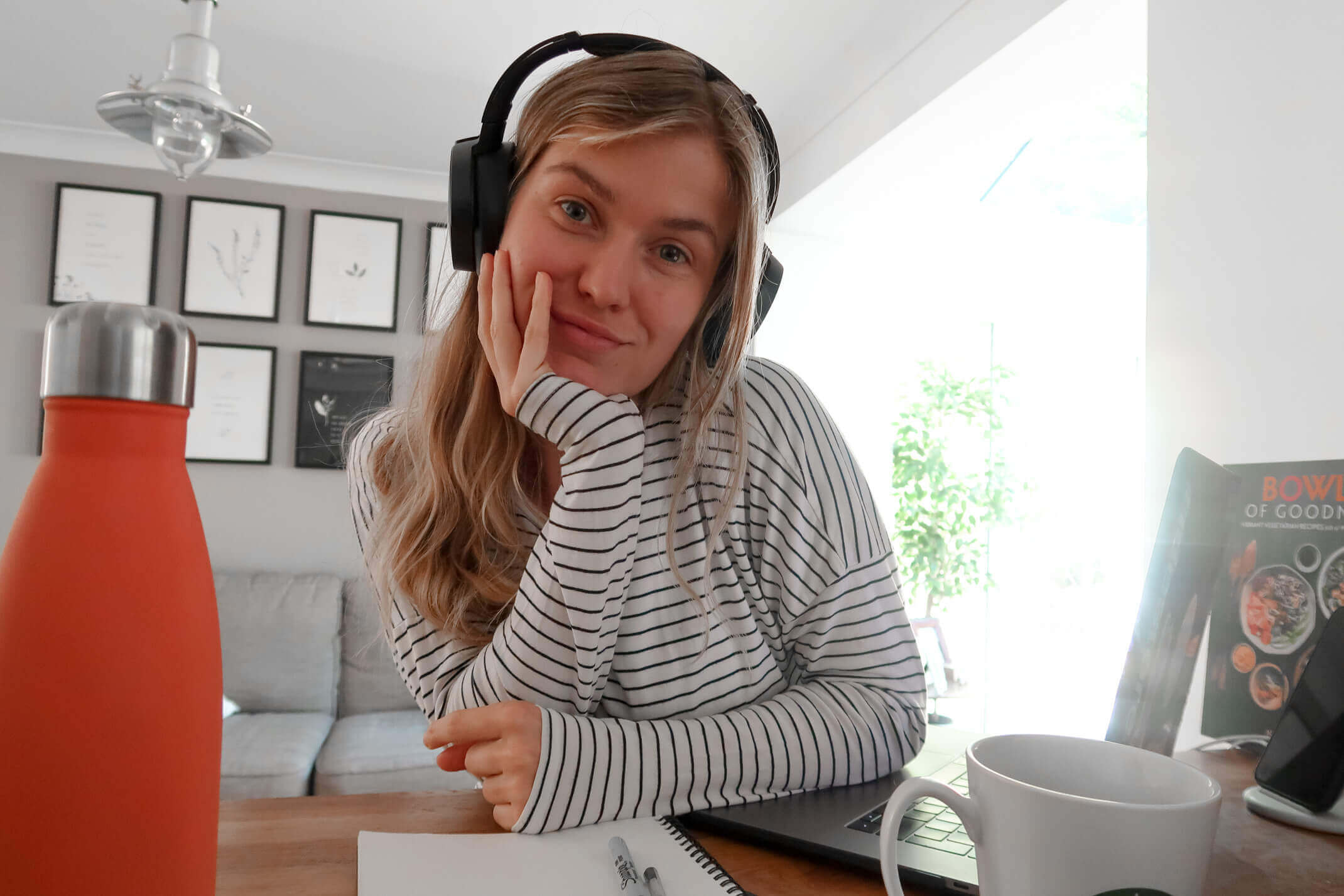 5. Put the screens away and sleep really well.
I used to think that working until the early hours of the morning, every morning, was me giving my business everything I had. I mean it was, but it was unnecessary. After 10pm my focus is reduced, I work slower and it's so much more productive to put my laptop away earlier sleep well, and start again early, with a fresh head.
I also used to think that it wouldn't matter getting into bed at 10pm and lying on my phone for 45 minutes, until I took 7 days away from technology in St.Lucia last November. There, I realised the profound effect no technology before bed had on the quality of my sleep and the time it took me to get to sleep.
If it's not essential, put it away and prioritise your zzz's.
Struggling to drift off? Check out my beginner's guide to meditation here.
6. Work out or get some fresh air first thing in the morning.
When you haven't got a boss to tell you off for being late, it can be easy to lie in and procrastinate in the mornings. I find, being self-employed, the key to a productive day is a morning workout or walk to inhale some fresh air and release some endorphins.
It can seem like a lot of effort but try it for a week and spot the difference.
7. Declutter regularly.
Get rid of or donate things that you don't use anymore. Sort through old files, clothes, boxes and make all of your belongings accessible for when you need them. It's liberating to reduce what you own and to know exactly where things are when you set out looking.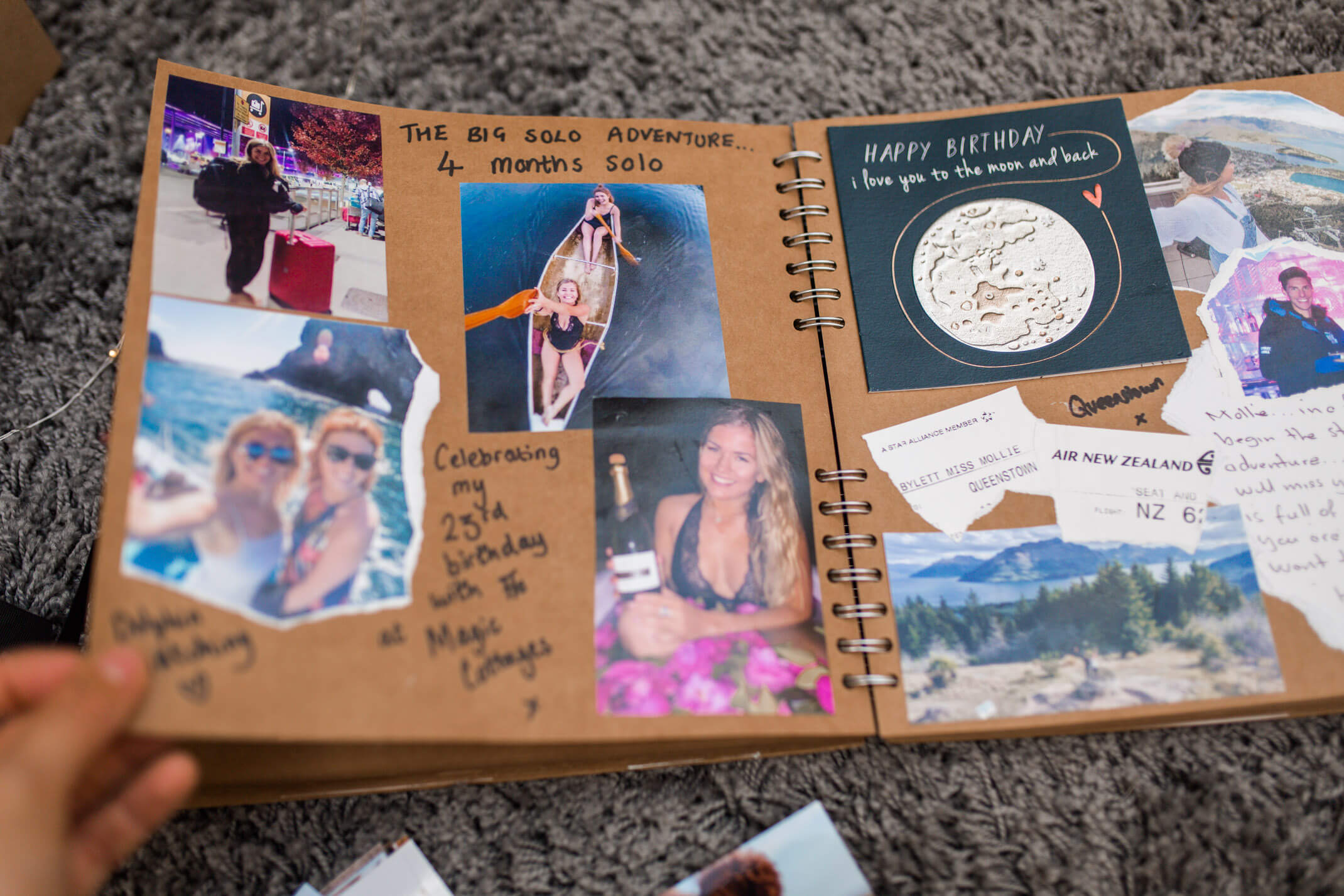 8. Do your accounts with Quickbooks.
Another absolute game changer for staying organised, especially as no one likes doing accounts! Quickbooks is a system to manage your business accounts and allows you to keep track and on top of everything. Upload photos of receipts to the app on-the-go and submit VAT returns at the click of a button.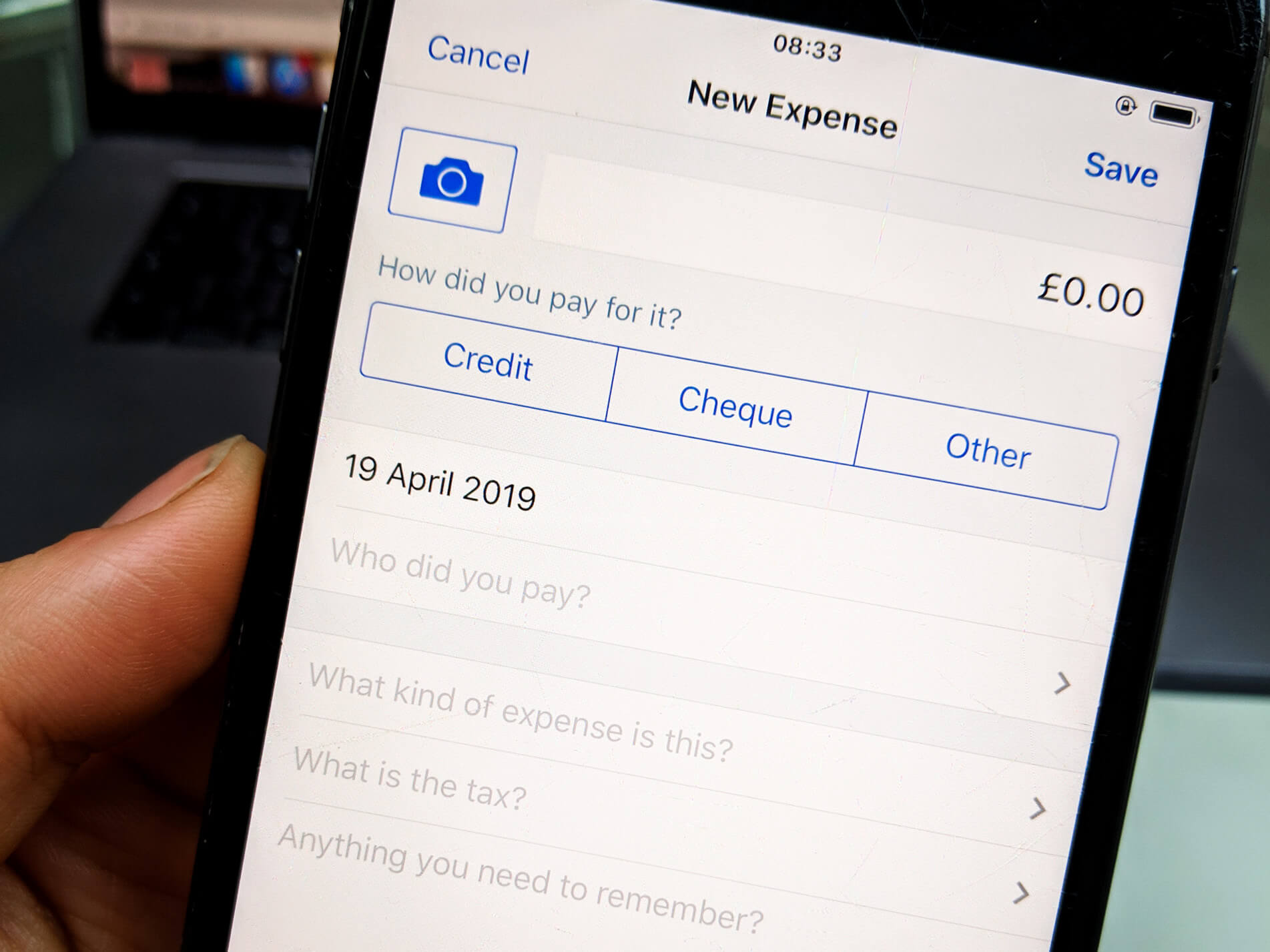 9. Google Calendar.
Another of Google's wonderful brain creations accessible on your desktop or on the app. Google Calendar allows you to colour code (happy days), set reminders, invite people in, add in addresses or notes to meetings and best of all it syncs between the desktop and your phone to ensure that your diary is accessible whenever you need it.
If you work with someone on projects, you can both have access the same calendar and be efficient when it comes to booking in meetings and knowing each others availability.
Simply set up a Google account to get going!
10. Get a hard drive!
In this day and age we rely so much on apps like Facebook and Instagram to store our memories for us. All of our photos and documents are on different cloud systems and it stresses me out that everything isn't all in one place and that everything is stored on platforms that we don't own.
I recommend getting a hard drive for maximum organisation and efficiency.
Buy one (this is the one I have), plug it in, create organised folders until your heart is content and keep a back up of important documents and photos. I label my folders by month so that I can locate what I need almost instantly. Back everything up before it's too late!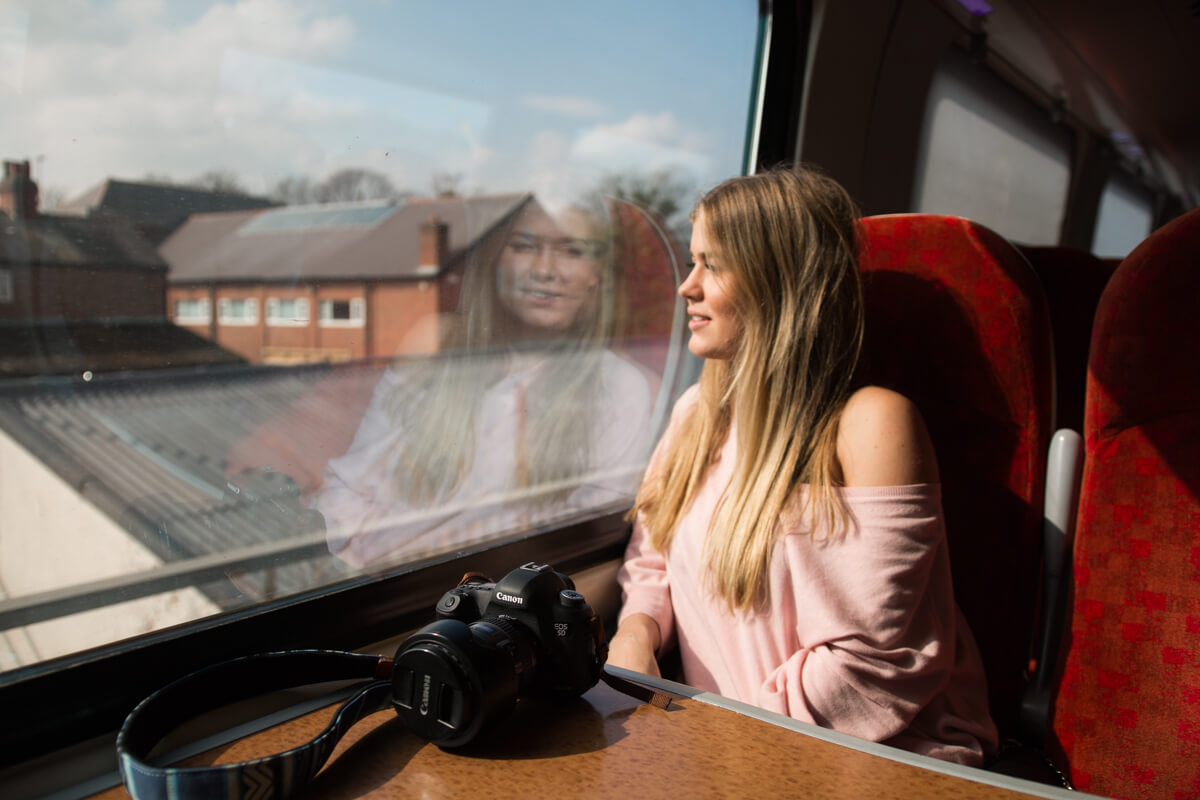 Hello there, organisation, productivity and efficiency!
How do you stay organised?
What are your organsation top tips? I'd love to know!
Love as always + happy adventuring,
Did you find this post helpful? I'd love you to share it for me.
I can't do this without you.
Pin and save this blog post for later…