Meet the super bustling city of India, Mumbai – a city of contrasts and also known as the Bollywood capital of the country. This city is ultra-modern and has so much to offer to travellers from local mouthwatering street food joints to one of the best nightlife scenes. In this blog post I'm going to share with you a wealth of things to do in Mumbai to guide you when planning your trip here in India.
This crazy captivating, buzzing, inspiring, ambitious, city of dreams is the best city of India to live in. It beats all other metropolitan cities in India in terms of things-to-do and safety respect. Crowded Mumbai is a charming chaotic mess where every moment you'll feel nothing but ALIVE.
If you're looking for an adventure, plan a trip to India and don't forget to stop by Mumbai on your itinerary.
Here are some unique activities to try out in Mumbai or as the locals say it "Bombay"…
20 unique things to do in Mumbai and the best things to do in the city
1. Drive through the Bandra-Worli sea link
Take a round ticket and view the iconic skyline of Mumbai as you pass through the bridge. If you don't put up an insta story of going through the sea-link, then did you even visit 'Mumbai'? It's one of the most popular things to do in Mumbai!
2. Browse around Colaba Causeway
From funky accessories to exclusive styles, you will get it all at Colaba Causeway. Mind you, you might have to bargain at every shop you go!
When all that shopping has worked up an appetite, there are plenty of cafes where you can satisfy your hunger, including Mumbai's most famous restaurants, Café Leopold and Café Mondegar.
3. Head over to SOBO (South Bombay) and check out the Hanging Gardens.
Stroll around SOBO and don't miss out on the massive bizarre shaped building of the richest man of India. When you think of the world's most expensive houses, you probably won't think of Mumbai. But Antilla in India is the world's most expensive house, seconded only by Buckingham Palace in London
Later, stroll around the Malabar hill area and check out the Hanging Gardens of Mumbai. A must visit is the 'Old Woman's Shoe'– a giant boot where children can play inside.
SOBO is considered to be an elite area of the city where the richest of Mumbai reside. A must-see when you visit Mumbai!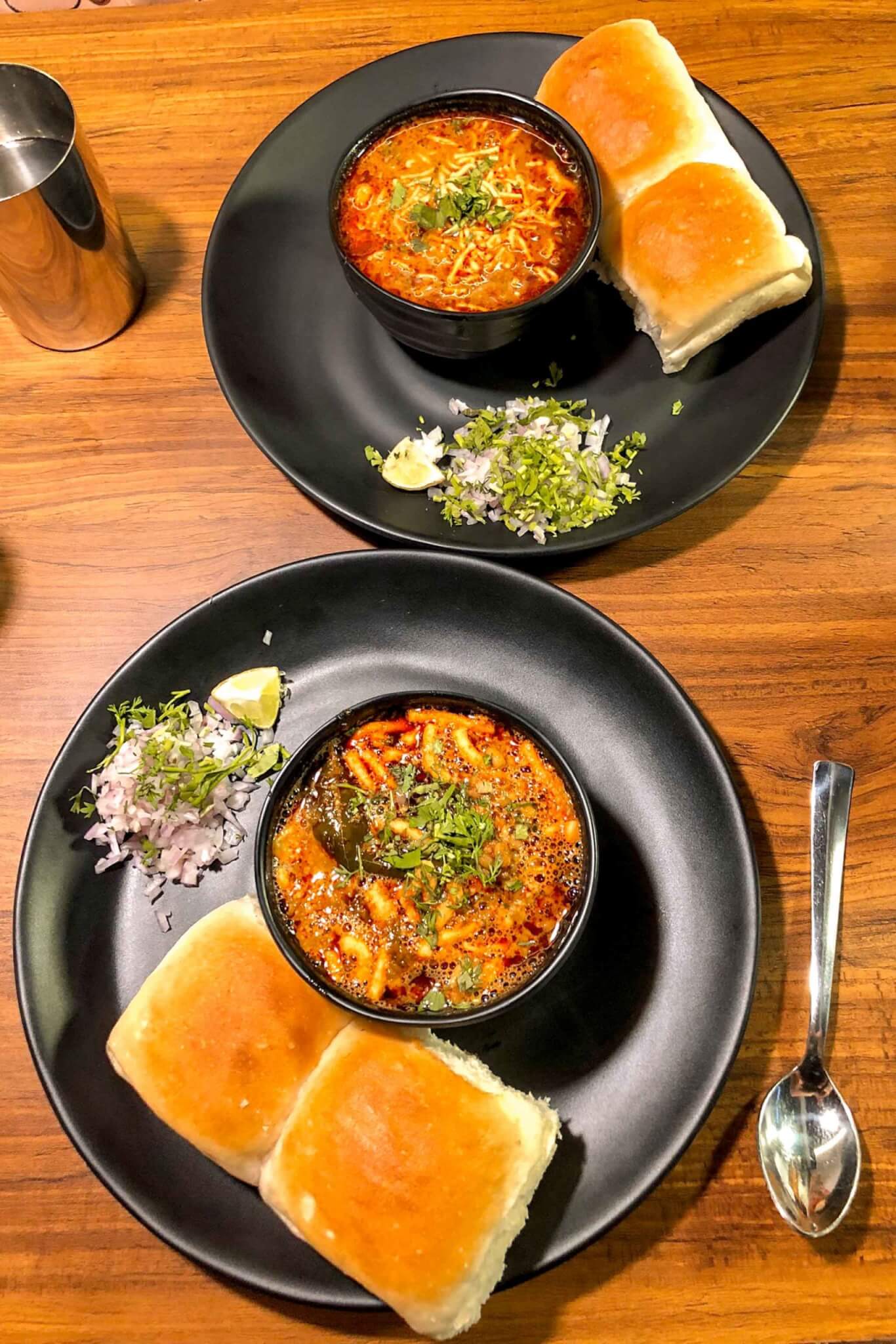 4. Mouth-watering Mumbai street food or as the locals call it "Chaat"
Almost at every corner of Mumbai, you'll find a street food hawker. Here are some of the top local food dishes of Mumbai:
Pani-puri & Sev puri

Pav Bhaji, Misal Pav

Vada Pav & bhaji pav

Momos

Indian Chinese
These lip-smacking dishes are so worth it! Carry a bottle of water with you cause it might be spicy for some people
Best places to taste the street food of the city – Charni road Chowpatty, Juhu Chowpatty, Ghatkopar Khao galli.
5. Take a stroll at Marine Drive also known as the "Queen's Necklace"
Visit the end of Mumbai at Nariman point and breathe in the fresh air. You can also choose to do some midnight cycling tours and view the city at night in a unique way. The architectural buildings at CST lit up at night and seem even more beautiful than they already are!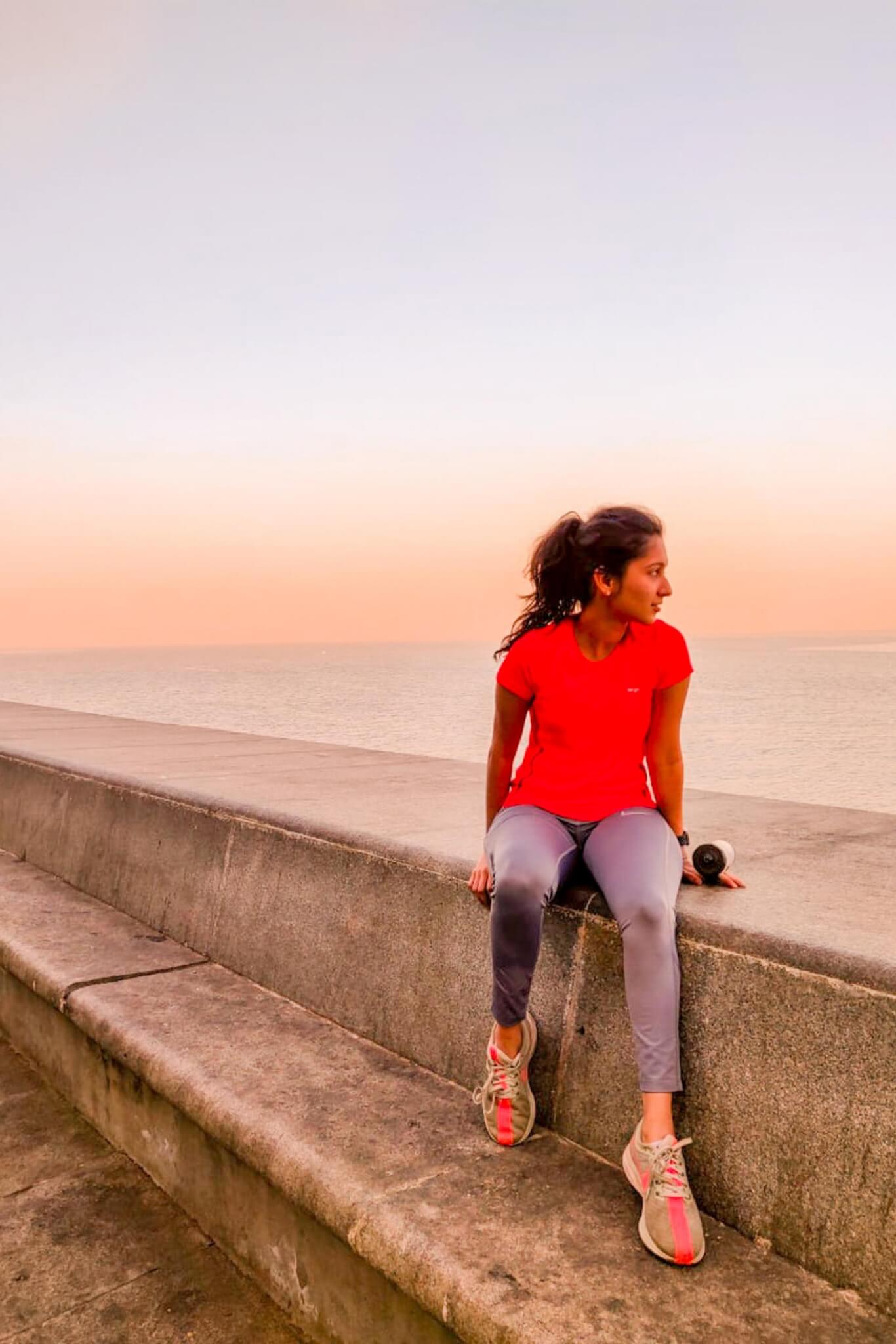 6. Shop your heart out at Phoenix mall – Lower Parel
From top brands like Gucci, Louis Vuitton to various local Indian brands – this mall is a shopper's paradise. A visit to the Phoenix mall is a must-do in Mumbai.
You can also choose to watch a movie at PVR theatres in the mall and get to experience the movie fanatic scene of this country
7. Experience Bollywood (the Hollywood of India)
Love to dance? Go for a Bollywood dance workshop. Various artists have weekly dance workshops. It's a super fun way to get a taste of Bollywood style. You can DM them- Team Naach to know more about workshop details
You can also opt to go for a Mumbai Film city tour if you like to watch BTS of the shoots.
8. Take a ferry ride from the Gateway of India
This architectural beauty shares dramatic sea views with the Taj Hotel. This is by far the most common tourist attraction of the city and one of the most crowded things to do in Mumbai. If you wish to miss out on the crowd but still enjoy the view, go to the magnificent Taj Hotel and enjoy a cup of tea watching the sunset.
9. Best Restaurants in the city
Apart from yummy street food joints, Mumbai has a lot of amazing restaurants serving a variety of cuisines. Here are some of the local favourites:
Socials

Bombay canteen

Candies

Bayroute

Indigo Deli
There are so many more, but these are the top Mumbaikar favs!
10. Go Bowling/ go-karting with your friends at Smaaash
Smaaash, Lower Parel is undoubtedly one of the most common hot spots of the youth to hang out. It's got a gaming arcade, bowling alley, laser tag, go karting, dodge ball, cricket, football and obviously an uber cool sports bar. It's an amazing place to spend a kickass evening.
11. Watch the sunset at Bandstand, Bandra
Spend one evening in bandra and explore the Carter road, Bandra district. It's got amazing food joints from fries, burgers, momos to even smoothies. Later during the golden hour at bandstand, soak in the majestic sky views of the city.
12. Haji Ali Dargah
This Indo-Islamic floating pilgrim is located on an isle off the coast of Worli and is linked by a narrow pathway that appears only during low-tide.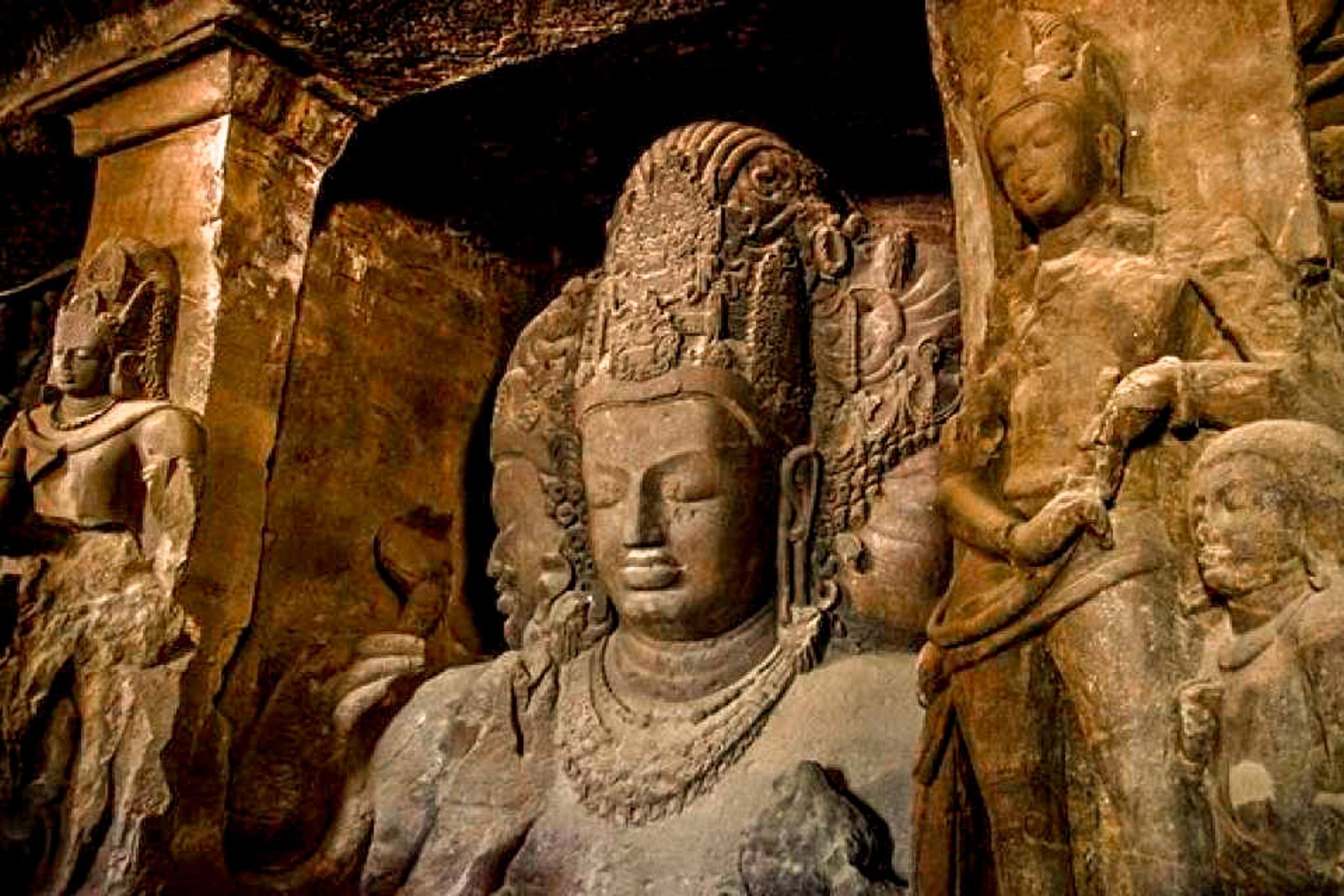 13. Day trip to Elephanta Caves
Elephanta Caves are a collection of temples that celebrate Hindu and Buddhist motifs and beliefs, sculpted over many generations. During your one-day visit to the Elephanta Caves, you will come across a fascinating display of centuries-old rock-cut architecture
14. Experience a tuk-tuk ride and a Mumbai local train journey
Tuktuk rides are fun, however, tuktuks are only present in the suburbs of Mumbai. SOBO only has cabs around.
Mumbai local trains are super crowded but in order to experience the true hustle-bustle of the city, one local train journey is a must. It's the fastest way to commute within the city. Make sure to take a first-class pass though as the second class compartments are always crowded.
15. Visit an art festival
Mumbai is a city filled with artists and to showcase their talents various art exhibitions and festivals are present majorly during the winters. These art festivals attract various students and photographers and they are always lit with fairy lights. Perfect place for a date, right?
Kala Khoda Arts Festival and The Lil flea are the most popular. Make sure to check their dates before booking your stay in the city.
You can also check out the National Gallery of Modern Art and the free Jehangir Art Gallery
16. Try on Sarees
When in India, why not shop for some colourful Indian attire dresses? The Dadar market has lots of Indian shops where you can try on lehengas, kurtas and drape sarees. Shop around and nail the look!
If you ever get a chance to attend an Indian wedding in Mumbai, do not miss it at any cost! You'll experience the true big fat Indian wedding scene and also get to dress in authentic Indian wear. Indian weddings are all about food, colourful dresses and drinks!
It's not a guaranteed thing to do in Mumbai but if you ever get the opportunity – grab it with both hands!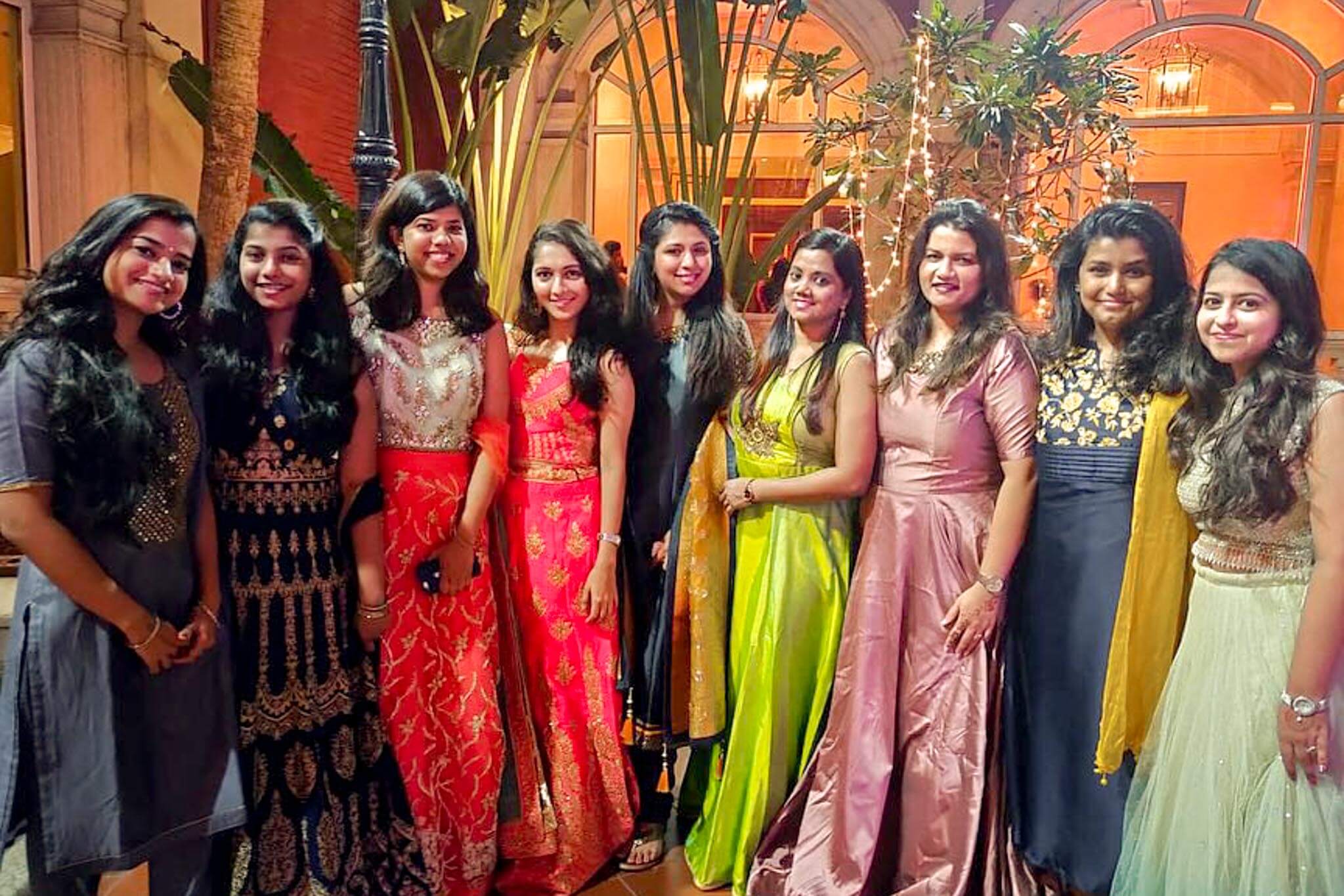 17. Hang out under the Stars at Nehru Planetarium
The Space age is an establishment that attracts kids and astronomy enthusiasts from all over the country. The main show here will take you on a visual journey across the universe as you marvel at what lies beyond our planet. Check the local calendar as the venue surprises visitors now and again with many extra events where you can learn more about cosmic wonders.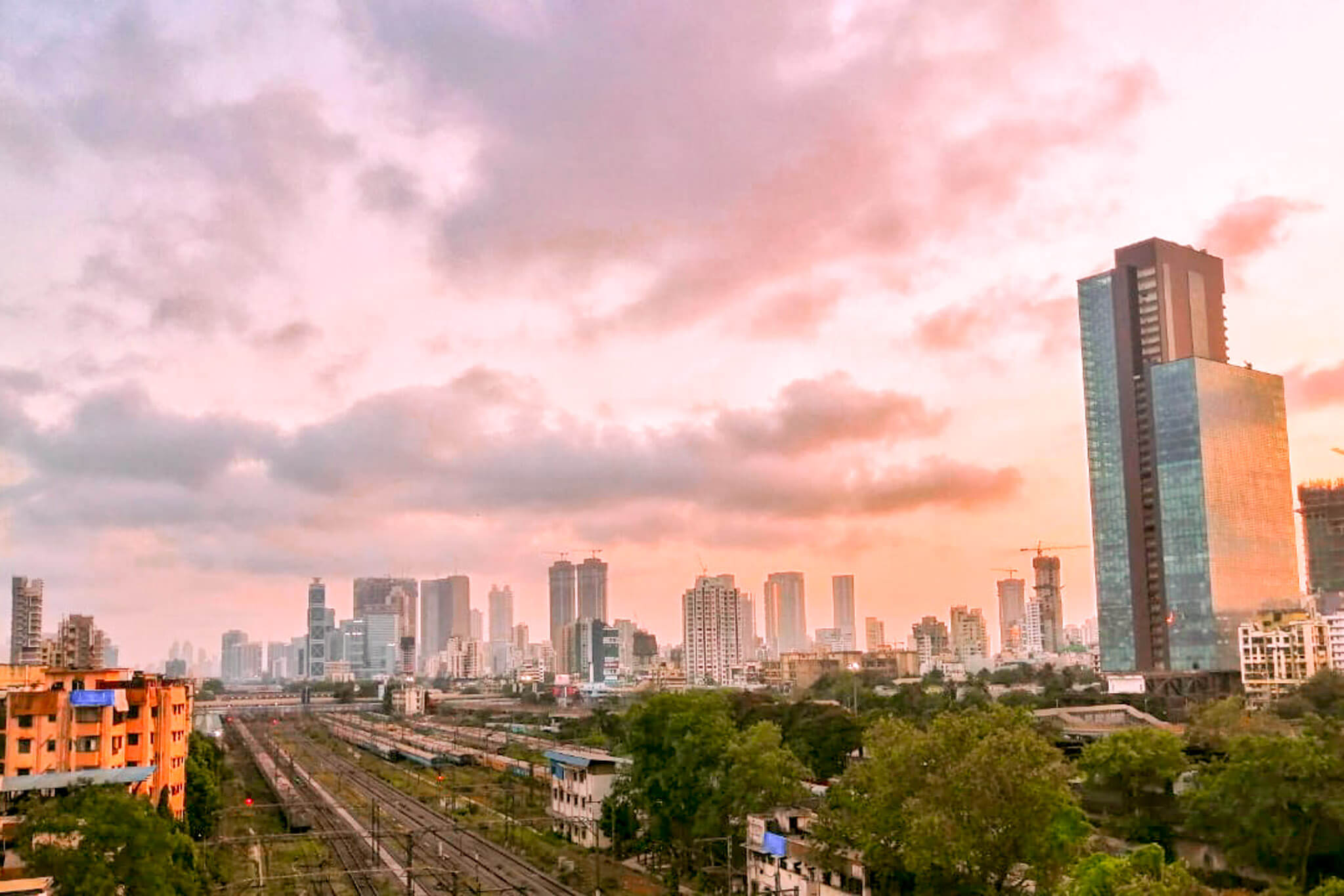 18. Hike in the outskirts of the city
There are various hiking trails ranging from easy level to difficult level just about 1-2 hrs drive away from Mumbai. If you love trails, go with a hiking group to some of the one-day treks. Depending on the season, the hiking trails differ.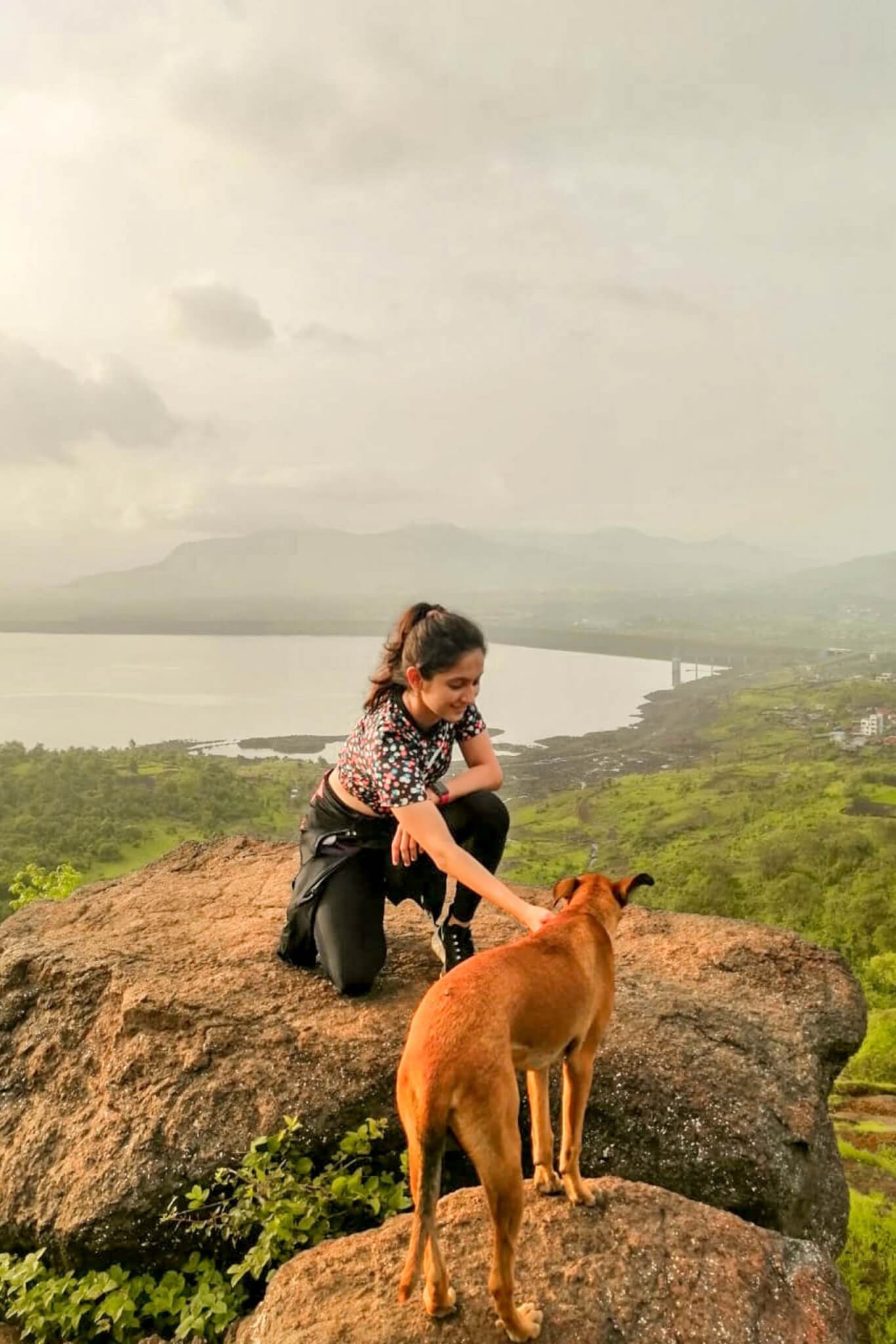 19. Cocktail with a view
Want to experience an exotic dinner and the epic skyline of Mumbai? Visit the Aer Bar at the 4 Seasons Hotel and have a lavish night out.
20. Last but definitely not the least, enjoy the NIGHTLIFE of Mumbai
You should leave the city with a bang, so this list ends with one of the most exciting things to do in Mumbai – partying and pub-hopping. From Karaoke bars to high-end clubs, the city has the best nightclubs in the country. There are some iconic pubs where you can drink, eat, and dance the night away. Suggestions below:
Flea Bazaar ( Kamala mills)

145 ( Kala Ghoda, Bandra, Lower Parel)

Irish House (Phoenix Mall)

Lord of the Drinks (Lower Parel)

Colaba Social (Colaba)
Majority of the best nightlife pubs are present in the following areas: Todi Mills Lower Parel, Kamala Mills Lower Parel, Linking Road Bandra and Colaba
What are your top things to do in Mumbai?
Have you been to this crazy city before? If not, Mumbai is definitely a must-stop destination to experience India completely!
Let me know your thoughts below!
Happy Adventuring!
Did you find this post helpful? I'd love you to share it for me.
I can't do this without you.
Pin and save this blog post for later…