Nothing says adventure like the arrival of summer and what better way to explore than on 4 wheels? If you are yet to rent a campervan for a summer road trip, it might be time to consider it. Open roads, beautiful park up spots, a home with you wherever you go and a community unlike any other… you just can't beat hiring a campervan and experiencing van life.
With Camptoo, it couldn't be easier to road trip with your dream campervan or motorhome. Book quickly online, choose the location, the van that suits you and the exact time frame you have free to head off on your adventure with ease.
Still deciding whether this is the kind of adventure you want to embark on? Are you debating going on a campervan holiday this summer or renting a campervan for a road trip? We have 10 reasons that will convince you to rent a campervan for a road trip this summer.
Other blog posts you might be interested in…


10 reasons to rent a campervan for a road trip this summer...
1. A different location every day
No two views are the same when you are travelling in a campervan. Every day you can pull up in a new spot and enjoy a totally different area. Fancy a beach trip? You can drive to the coast and soak up the summer sunshine, enjoy an ice cream and take a dip in the sea. Are the mountains calling you? The very next day you could head out on a hike and explore a different side of the outdoors. Is there a city you want to explore? You can wander around beautiful cities and avoid expensive accomodation by hiring a campervan! The world is your oyster when you travel in a campervan. You can change you plans based on weather or whim.
2. Comfort wherever you go
Whether you are in a car park, or at the top of the mountain, your home goes with you wherever you are. This means you get to enjoy some epic spots in total comfort. The freedom of camping with the added joy of a bed to sleep in, maybe even a private shower and toilet, and utilities & dishes for cooking your own meals. Van life allows you to experience new places & immerse yourself in nature, without sacrificing the home comforts you love.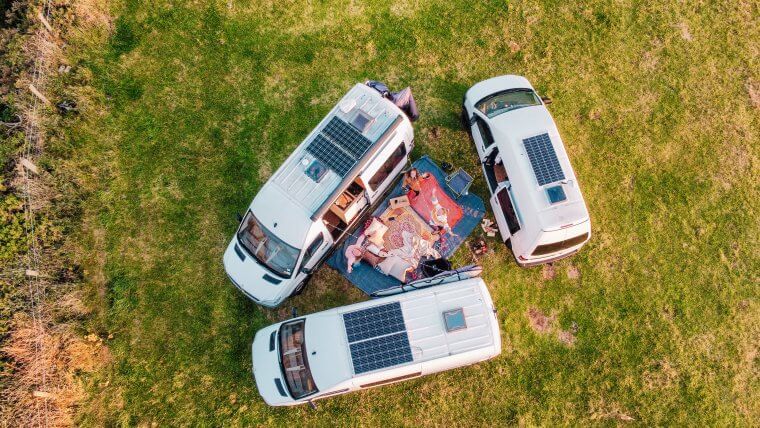 3. Complete freedom over where to go
Usually, you are bound by train, plane or boat times when you travel. The great thing about hiring a campervan is you chose the agenda. You leave when you want to, stay as long as you like and change your mind freely. The trip is entirely determined by you. The flexibility that comes with a campervan is unmatched. If you don't like an area you don't have to stay and won't be losing any money by moving on! Likewise if you love your current stop you can extend your stay for longer and really enjoy everything the area has to offer.
With the option to always open the doors, hiring a campervan is a great way to be amongst nature more on your travels. You can expect to feel more grounded, nourished and energised being totally immersed in the great outdoors. Wake up blissfully to the birds tweeting as the sun rises. Open the doors and relax as you watch the sun go down in the evening. Soak up remarkable views simply as a back door backdrop. Travelling in a campervan is the perfect way to appreciate the natural beauty that is all around us.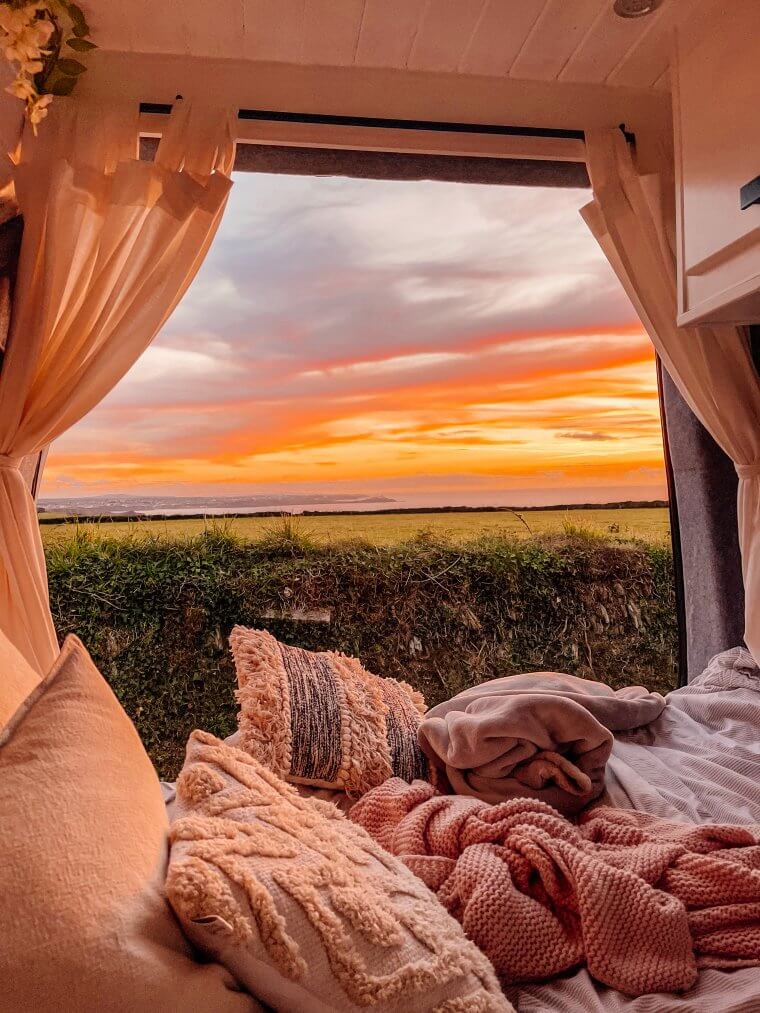 5. Meet like-minded people
The van life community is one of the friendliest you will find. Pulling up at a campsite, opening the doors and setting up camp outdoors puts you directly in the path of meeting like-minded people. Van lifers are renowned for being open-minded, welcoming people who thrive on adventure and exploring new places. By listening to the travel experiences of other van lifers you could recieve great tips, find out about hidden gems and even make friends for life!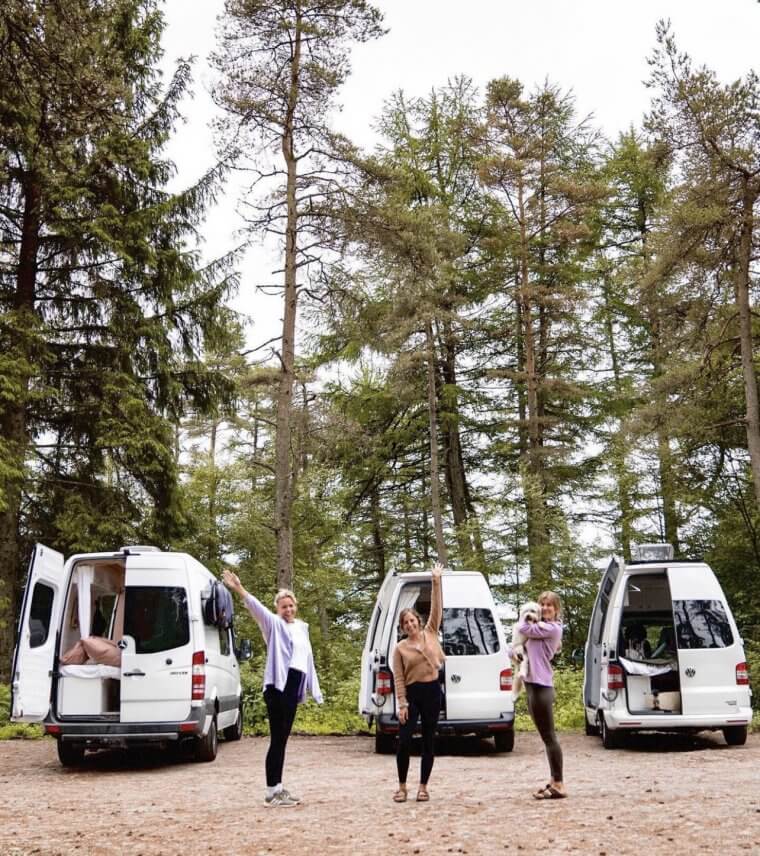 6. Appreciate the little things
Hiring a campervan offers a much simpler way of living. With less space, resources and convenience it's the perfect way to practice more appreciation. Enjoy waking up to the quiet rumblings of nature. Feel the morning dew in the air as you sip your coffee and wonder at the sunrise. Watch the world go by from the comfort of your van, parked up in the most beautiful spots this country has to offer. Van life encourages you to slow down and enjoy the simple things in life.
7. Experience an entirely new way of living
Chances are, you've stayed in hotels and apartments before when on holiday. Travelling in a campervan is a great way to have an entirely new experience unlike any other. If you are looking for adventure and fancy experiencing something a little different, hiring a campervan to get a taste of van life could be just what you are looking for!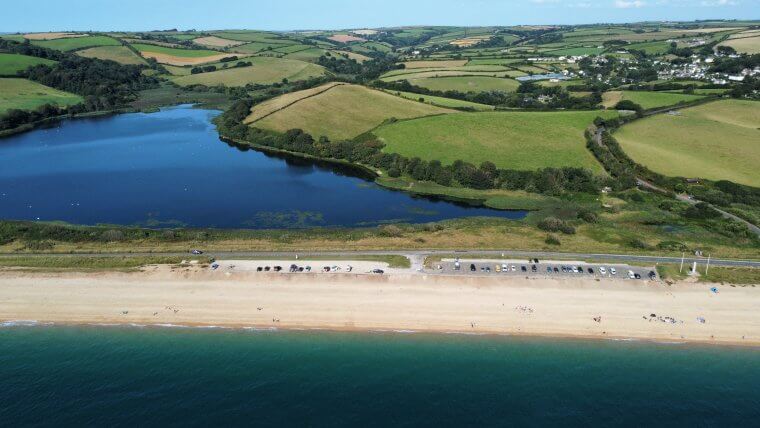 There are so many benefits to opting for a more minimalist lifestyle. Hiring a campervan is a great opportunity to practise that. You will soon realise that it is fairly easy to adjust to living with less. You will spend less money, stress less and have a lot more freedom. Minimalisism is a freeing experience and once you try it you're bound to want to implement the practice into your life even more.
Navigating van life naturally creates confidence. Planning, organising and facing the unexpected builds resilience and self-trust. You will meet new people, overcome obstacles that arise during travelling and learn more about yourself than you could ever imagine. Van-life builds self-reliance and self-trust like no other form of travelling. It pushes you out of your comfort zone in the best way possible.
Enjoy every moment. Soak in all the magnificent views. Marvel at the people you meet and their stories. Explore hidden gems you would never come by when travelling by plane or train. And appreciate the experience as a whole. With van life, it's not just about the end destination. Sometimes the journey is the best part.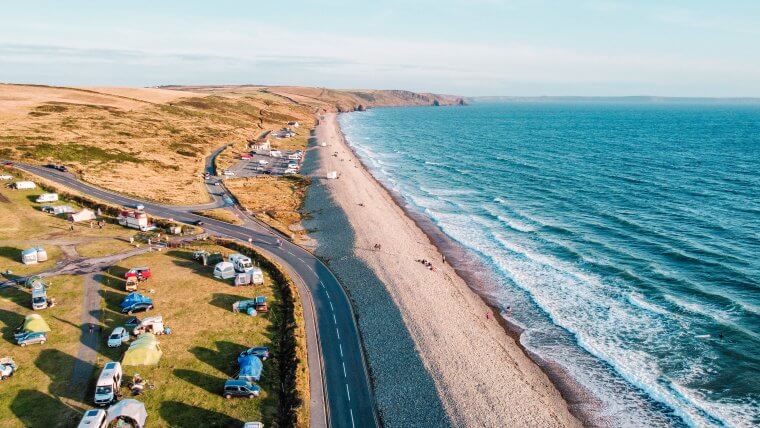 What's your favourite thing about hiring a campervan?
Have you got any campervan holiday destinations on your bucket list? Any top tips for van life that you'd add?
Love as always and happy adventuring…
Did you find this post helpful? I'd love you to share it for me.
Pin and save this blog post for later…