We arrived in Siem Reap, Cambodia totally exhausted after our all-nighter stopover in Malaysia, but here we were in country number 2 of our backpacking adventure and we were determined not to waste a minute of it . We simply couldn't afford to sleep due to our tight schedule!
With check in time still two hours away at Mad Monkeys, we sat at the hostel bar under the mist and browsed the activity leaflets we had picked up from reception. The main activities here in Siem Reap seemed to be the Angkor Wat (100% can't miss that one out), visiting the floating villages and a 'sunset quad bike' adventure.
Knowing our level of tiredness was going to hinder us doing anything effectively by ourselves, we booked onto the Floating Village tour ($18) which departed from our hostel at 2pm.
After a shower and a much needed freshen up, we chatted about the tour with bar man Jaffa, shortly joined by Oliver, a young traveller from Germany, who went on to join us for a quick, but very yummy lunch near by at Sister Srey. Highly recommend for a healthy nutritious lunch!
We departed promptly from Mad Monkeys with a local Vietnamese guide (the happiest tour guide known to man), stopped to pick up other members of the crew and began our drive to Chong Kneas Village with a brief stop at a Silk Museum and Wood Carving work shop.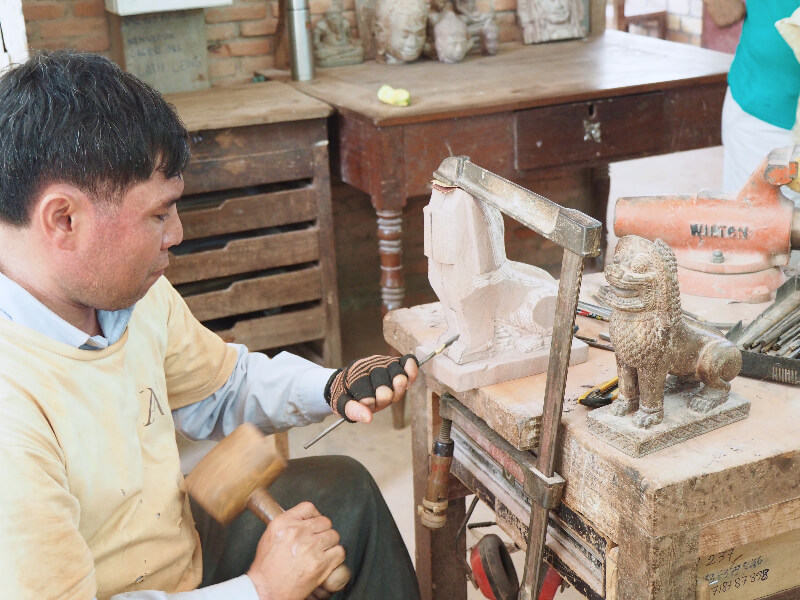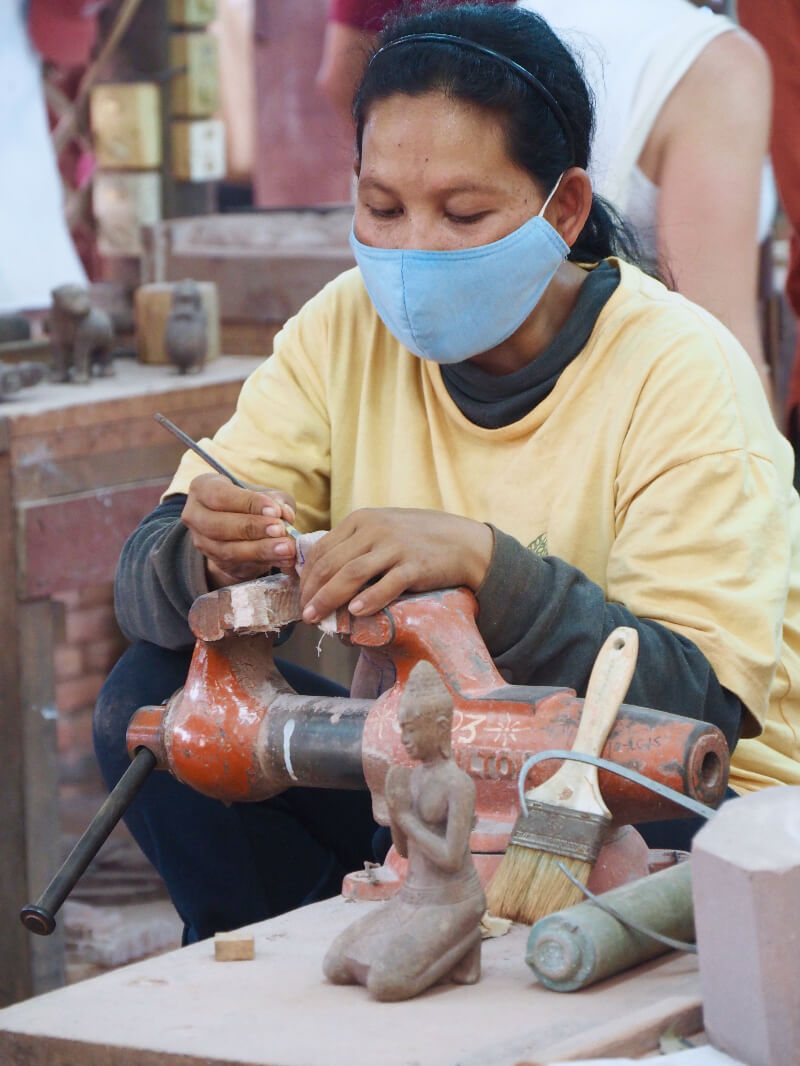 Our tiredness meant we fell straight to sleep in the mini bus and missed the transition of landscape.
We woke to the opening of the mini bus door onto a farm with chickens running around… in what seemed like the middle of the outback.
It was a squat and shake situation (if you know what I mean) and all in all… a very unique toilet stop, if ever there was one.
Once we arrived at the village we wandered freely, speaking in broken English and body language with the locals.
We watched little ones playing with sticks, young girls skipping with ropes, and we simply stood to observe the giant wooden houses on stilts. It's absolutely mesmerising how cleverly these houses are built and it's really grounding to see the way in which these beautiful people live. It certainly makes you appreciate the little things we take for granted at home…
November through to June is considered the dry season here in the village and so the houses, during these months, will appear as you can see in my photos. Come July – November the water level rises significantly and these cleverly stilted, wooden masterpieces come into play and demonstrate their purpose.
As much as you may initially think (like we did) 'What's the point in visiting a floating village if it's not floating season?', don't let that put you off at all! It's incredibly fascinating to see these houses and the mechanics behind them in the flesh.
After navigating your way through the village, you then hop onto a boat and venture out onto Tonle Sap lake, where there are a selection of floating restaurants. The tour then takes you aboard one of these restaurants where you enjoy a beverage along with some food, should you wish (not included in price) as the sun sets on the horizon.
This tour totally exceeded my expectations and I 100% recommend it if you would like a taste of Cambodia away from city life. Our tour guide was amazing, so eager to please and meet our every need. He even gave us recommendations for places to eat back in Siem Reap upon our return to the city.