So you're planning your backpacking adventure through New Zealand, and you want to know exactly how much to budget for New Zealand per day. That's probably the reason you're here, right?
That way you can know exactly how much to save for your trip and then it reduces the anxiety about 'running out of money'. Totally understandable.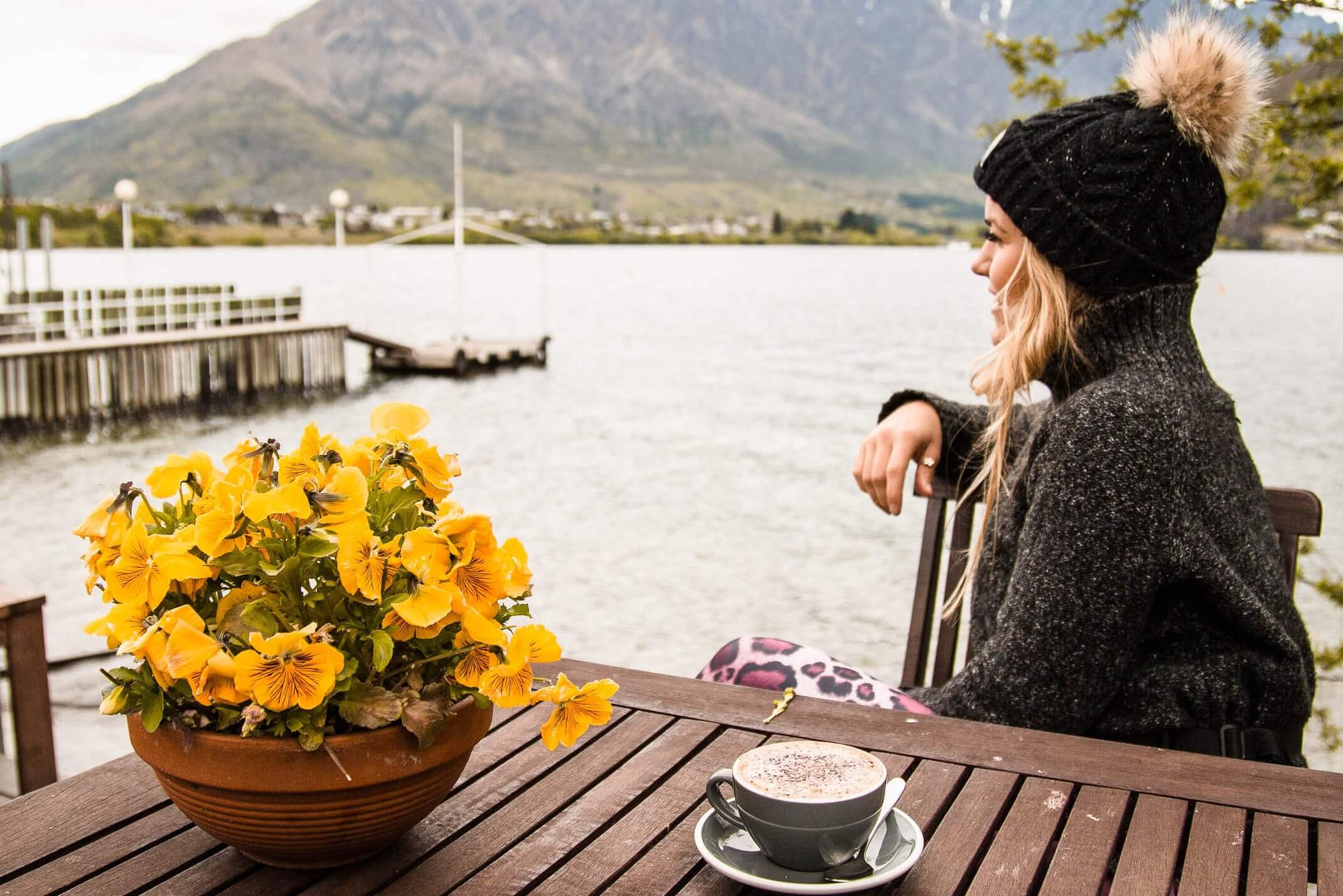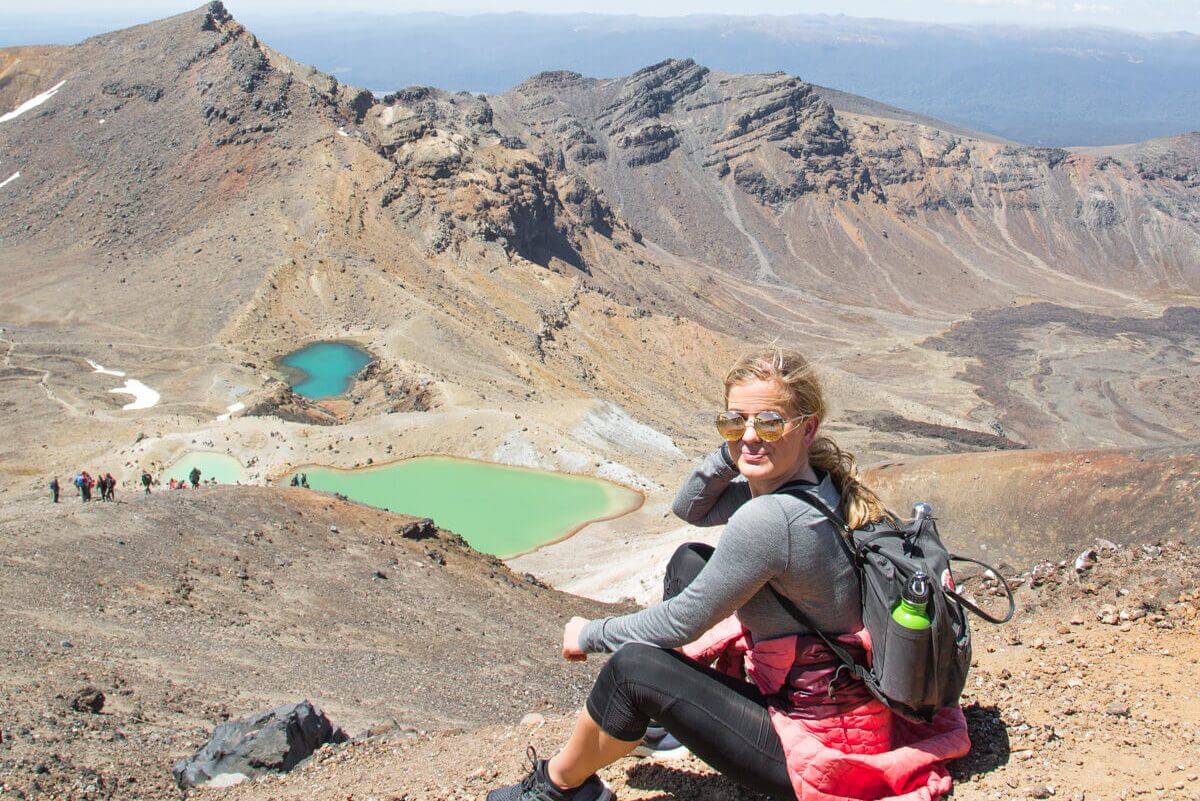 The truth is though, it's very hard to tell you exactly how much you'll spend a day.
It depends on SO many things.
For example…
your eating habits
how much you like to go out drinking
whether you smoke
whether you're a souvenir buyer
what kind of activities you're interested in doing
whether you consider WiFi or phone data a necessity
whether you're generous with your money (i.e. buying rounds at the bar)
All of the above will vary your spending quite significantly if you let it.
For example… When I embarked on my first backpacking trip, my travel partner, who I spent every day with, spent nearly £1000 more than me in 9 weeks. She smoked, she drunk a bit more, lost a couple of phones and… I don't actually know where the rest went. But the point is… every little thing can really can start to add up.
Whilst I can't be exact on what money you'll spend, I can give you a guide and an indication as to how much you may spend on different things and what's on offer. This way you can calculate an estimate budget for New Zealand for yourself.
Here's how to budget for backpacking in New Zealand…
Before you fly to New Zealand, you need to pay for…
Free for UK residents but fees for other nationalities may apply.
You don't need anything particular in NZ, but if NZ is part of a bigger trip that includes the likes of SE Asia, then you may need to see the nurse before you depart to get necessary jabs.
Obvious, but you gotta get there, hey. Walking just isn't an option for this one.
Never travel without it!
When you get to New Zealand you need to pay for…
The most popular way to get around New Zealand for backpackers is one of the hop on hop off bus companies. I recommend taking a look at Kiwi Experience and another becoming increasingly popular – Stray. Both offer routes around the whole of New Zealand with a fully trained bus driver/tour guide to add to the experience. Check out my guide to Kiwi Experience here.
These tours are perfect for solo travellers as you are guaranteed people to travel with, they cover all the main spots and you can just sit back and relax in the knowledge that all the hard work has been done for you.
You'll need to add the pass cost to your budget for New Zealand.
If you're looking to drive yourself around but still stay in hostels, hiring a car is a good option. Prices range from season to season and start (in low season) at $45 a day inc. insurance, and can go up to and even over $80 a day inc. insurance (peak season).
Another great self-driving option, with the added bonus that you sleep in the van and save money on accommodation. Prices range from season to season (quite dramatically), but generally lie between $90-200 per day.
Check out my guide to hiring a camper van in Australia and New Zealand here.
Hostel bed in a dorm for 1 night: $20-40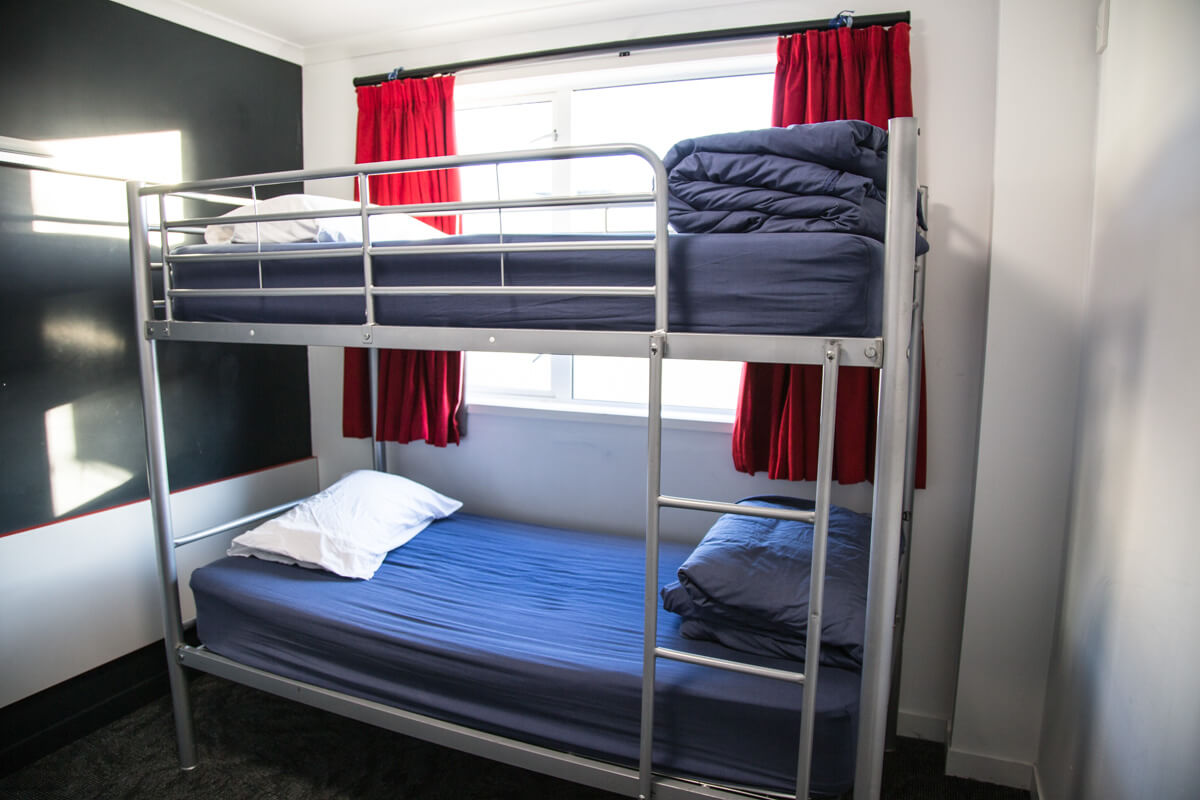 BAR PRICES
Spirit and mixer: $7-10
Beer or wine: $6-8
Happy hours and backpacker bars usually do $5 deals for a house beer, glass of wine or house spirit + mixer.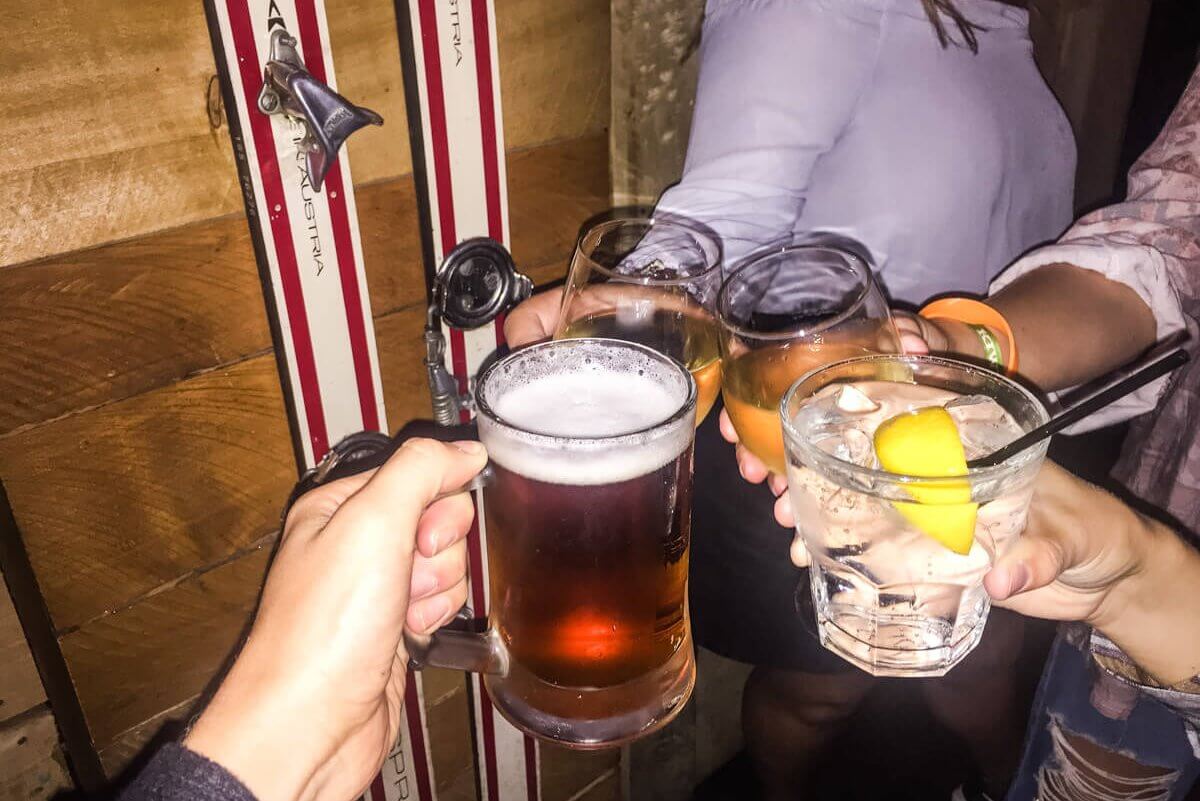 Whilst food isn't New Zealand's most iconic tourist pull, there are still an abundance of amazing restaurants and pop ups to try as you make your way around the land of the long white cloud.
It's not cheap to eat out, but having said that, there are definitely some deals to be found eating out on the town and I'm sure at some point you'll be treating yourself.
Here's an idea of what you'll spend eating out in New Zealand:
A meal out in a restaurant or chain: $8-14

Pita Pit Wrap $13.50
Ferg Burger in Queenstown $11.50-19
Dominoes deals $7-10+
Lunchtime meal deals: $7-10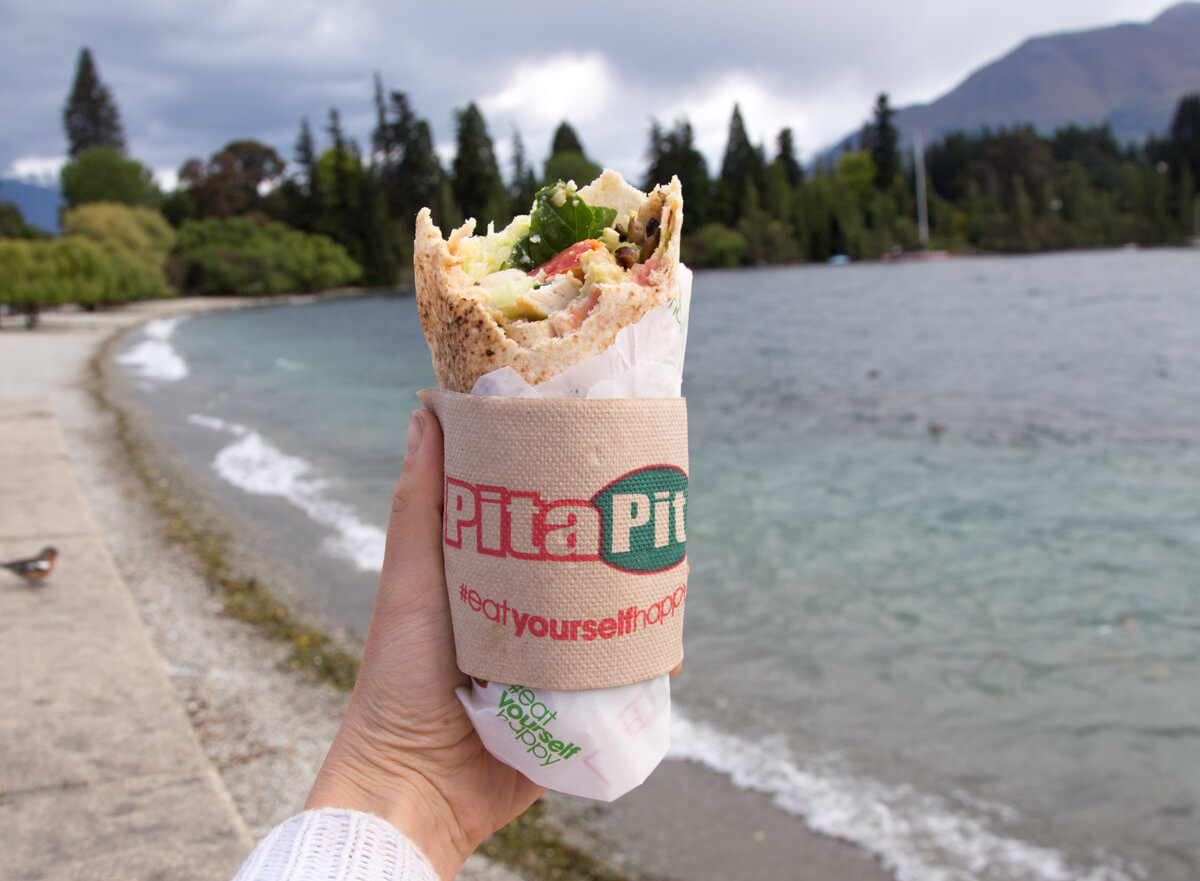 Your cheapest option, as a backpacker, is to do a big supermarket shop and cook your own food up.
Weekly food shop cost: approx $80 for a basic shop, depending on what you like to eat.
To give you an idea of prices, here are some things that I bought on my food shop in New Zealand:
Bread: $2-4 a loaf
Cereal: $3-9 a box
Brand own baked beans: $1.00
Cheese (500g block): $7-9
Crisps (sharing bags): $2-3
12 eggs: $4-5
Soup bag/can: $4
Orange Juice (1 litre) – $3.50-5
Carrots: $3/kg (I paid $1.40 for two)
Peanut butter: $2.50-6
Chorizo: $3-5/100g
Tomatoes: $3.50-15/kg (I paid $1 for 2 big tomatoes, the cheapest ones to buy!)
Cranberries: $2.50-5/150g packet
Prices updated in April 2020 from shop.countdown.co.nz.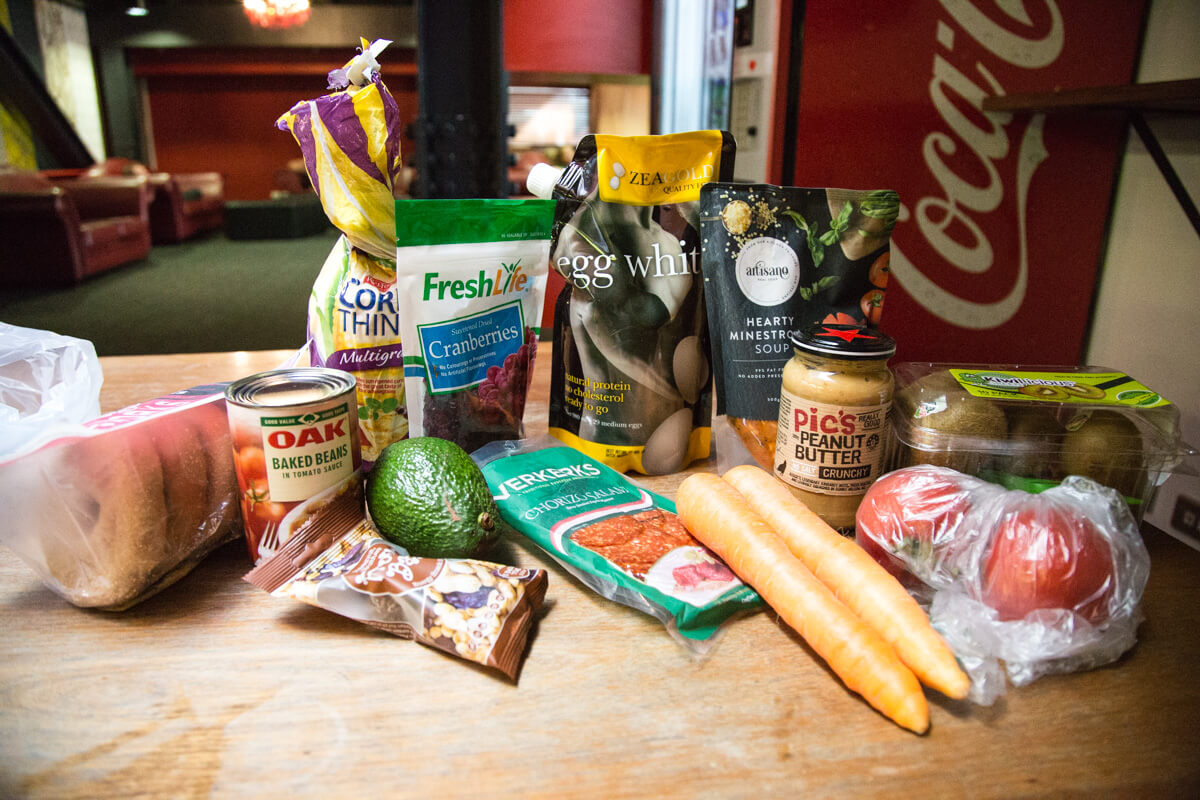 THIS is where to place your budget for New Zealand. Eat and sleep cheap and save for the adventure.
New Zealand has enough adventure to entertain you until the cows come home. In fact Queenstown (South Island) is the adrenaline capital of the world. From bungee jumps, black water rafting and glacier adventures to zorbing, Lord Of The Rings Tours and sky dives, NZ has it all.
These activities do come with a price tag, some of which will set you back a fair amount. But saying that, if you've made the effort and spent the money venturing to this side of the world, you've got to do them.
Make sure you don't look back and think, 'Damn, I should have just done it.'
For most people, trips to NZ don't come around often and your adventure will be a once in a lifetime trip, so make the most of it!
Examples of prices for some popular activities:
$279 Skydive over Lake Taupo (12,000ft).
$275 Nevis Bungy
$40-50 Tongariro Crossing transfer
$60 Te Puia Springs Roturua, day experience
$485 Franz Joseph Glacier helicopter flight & guided hike
$130 Tamaki Maori Village concert and dinner
$60 Skyline gondola and 3 luge rides
$120 Paihia 'Hole in the rock' dolphin cruise
$150 Kaikoura whale watch
Don't forget, it's always cheaper to book online and in advance! It can also be cheaper to book in groups through your hop on hop off bus or your hostel.
Prices updated in April 2020.