Oh wow. Kiwi experience. Where do I even begin?
I have so many ridiculously special memories that stem from my choice to travel around New Zealand in your big green buses.
I first hopped aboard the famous green bus back in 2015 and went on to spend three weeks cruising and circulating the surreal offerings of the South Island, NZ. I always knew that uncovering just one of the islands on my trip wouldn't suffice long term, but time had restricted my explorations.
After this incredible trip I let my NZ wanderlust continue to grow from images on Pinterest back in the UK, until I was given an incredible opportunity to return to the land of the long white cloud by Tourism NZ in October 2016.
If any of you have been on the Kiwi Experience, I think you'll agree when I say that it is impossible to deny the fun, adventurous and true grab-life-by-the-balls backpacker experience that the Kiwi Experience offers.
I really wouldn't hesitate to recommend it to backpackers solo, group or coupled that are heading out to New Zealand.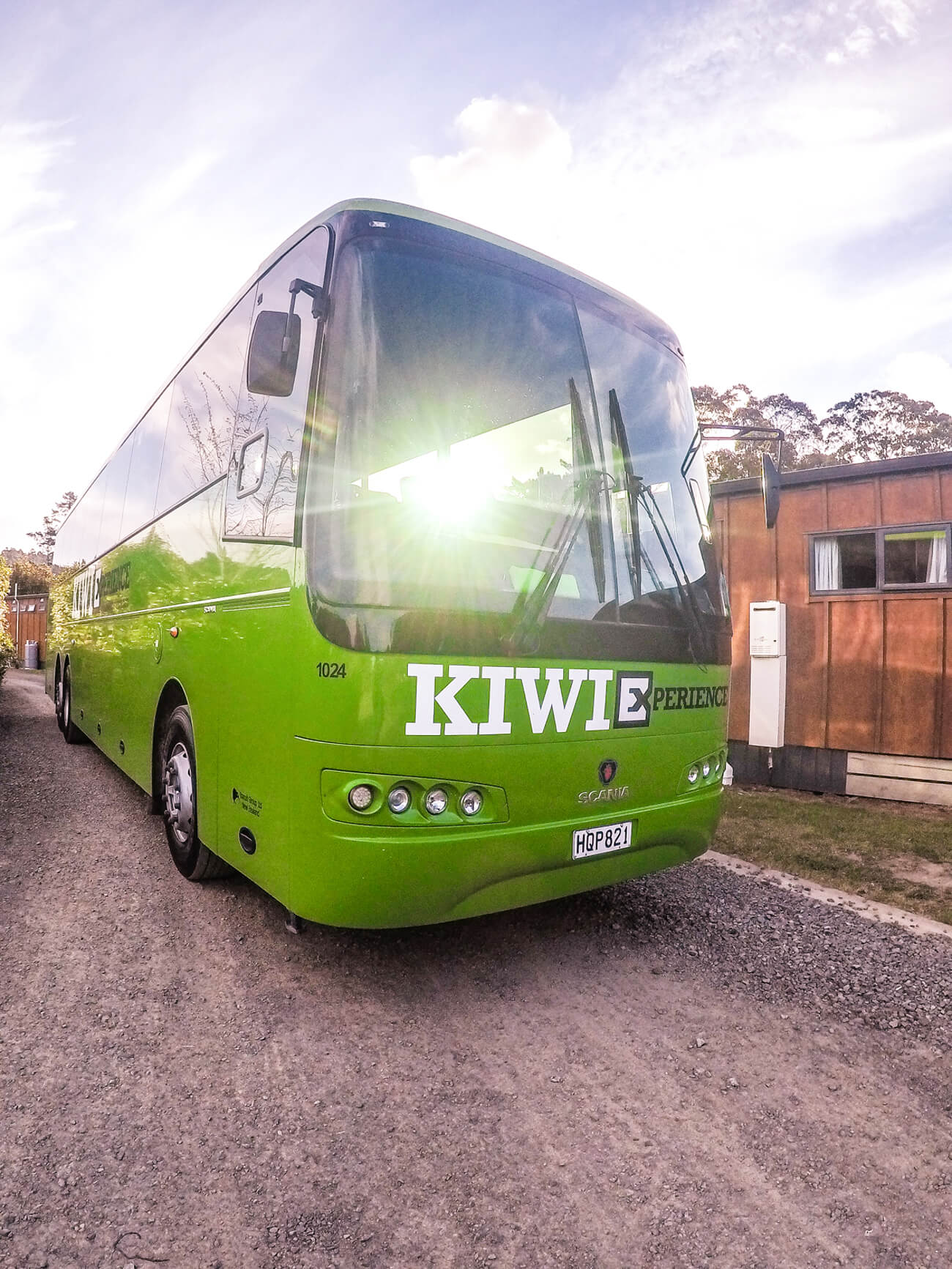 What is the Kiwi Experience?
The Kiwi Experience is New Zealand's original backpacker bus company and now boasts over 25 buses that roam continually (7 days a week) in the summer months through both the north and south island. In the winter the frequency of buses is slightly less but goes no lower than 3 times a week on the different routes. Kiwi Experience allows you to hop on and hop off of different buses, allowing you to choose how long you spend in each location.
Note: From the day of activation your pass will be valid for 1 year and you will need to complete your route within that time.
Just to confirm… the Kiwi Experience is a HOP-ON-HOP-OFF bus service that will transport you to all the best places in New Zealand.
How does it work? How do you book on?
You simply buy a pass (see the different passes and routes available here), book your flight to where you'd like to join the bus, activate your pass for the day you arrive and eagerly await the meeting of your new adventure squad and bus driver.
Together you will cover the most popular destinations on the Kiwi map and you will complete them together. Each destination will bring you a choice of activities which you can then pay for and book on to, to enhance your experience. This is where your money goes… there are SO many insane activities and things to experience in NZ.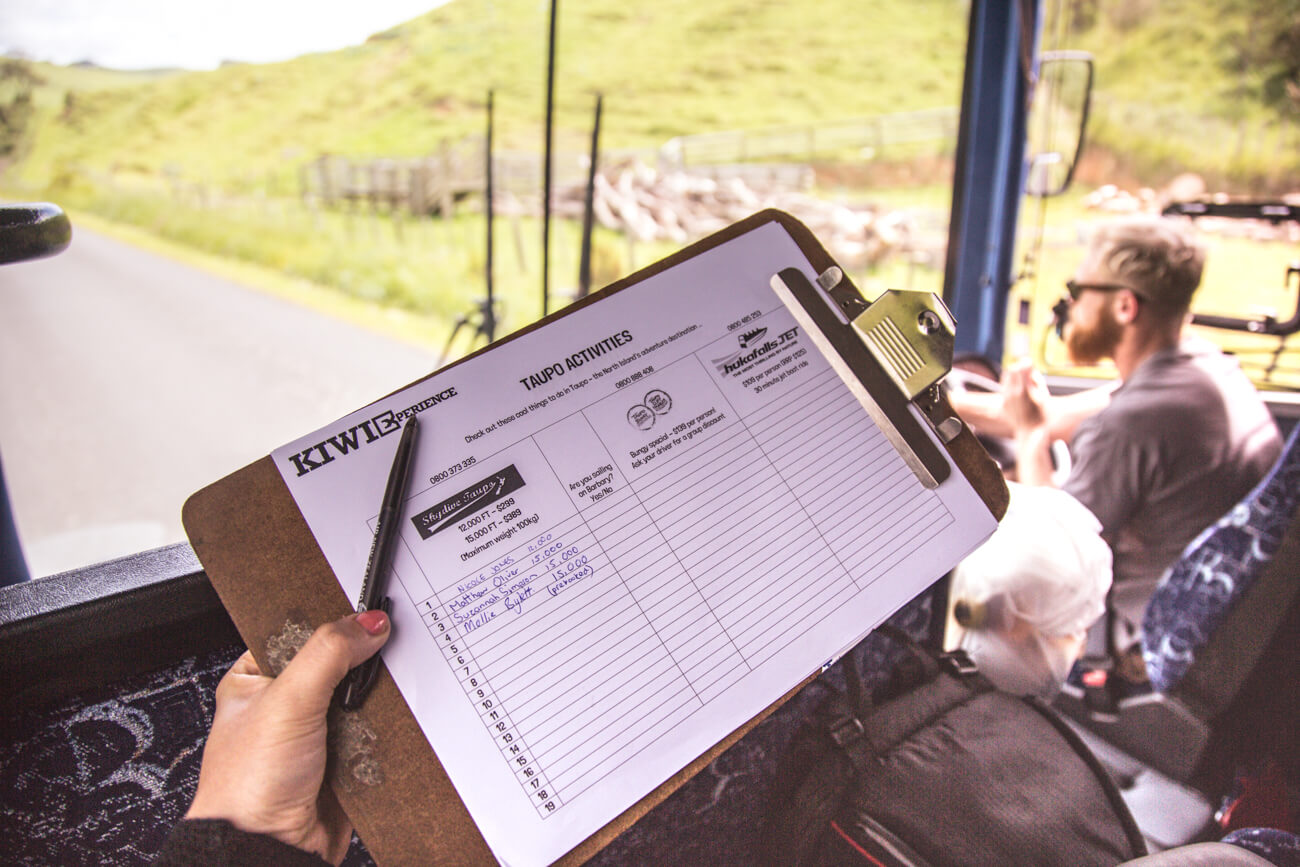 I have to say, some of the bus drivers actually MAKE the trips. They aren't just bus drivers. They all under go pretty extensive training and double up as epic tour guides that inform you on all the history and knowledge of your surroundings, as you drive. Most of them have actually travelled a lot themselves and know exactly how to get the party started too… BONUS.
Important: You must be 18+ to climb aboard Kiwi Experience but there is no maximum age! (Most people are 18-30!)
My Kiwi Experience location highlights…
I've completed the whole of New Zealand with Kiwi Experience except for: Northland (because I did a self drive roadtrip see here), River Valley and Wellington.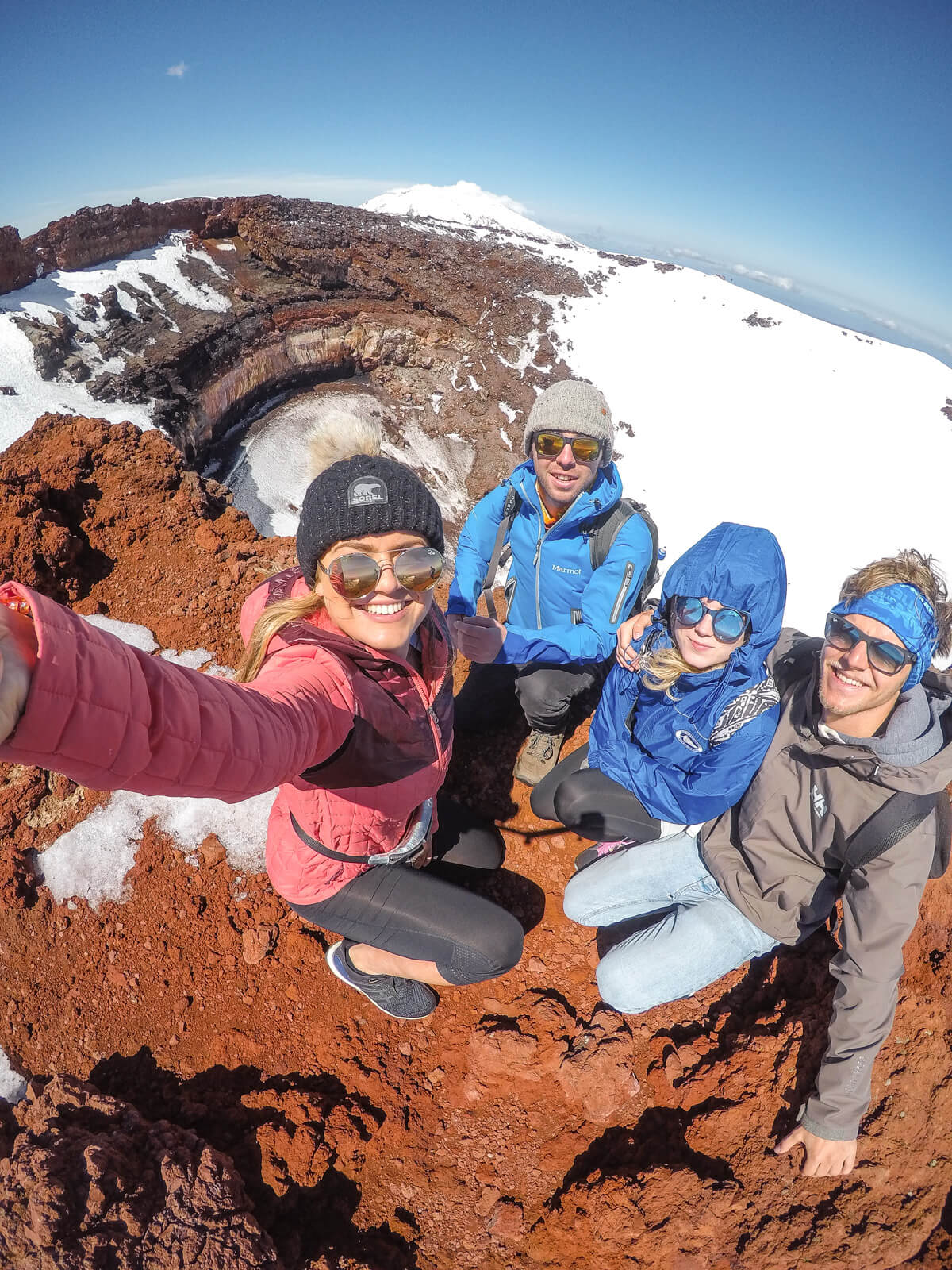 Skydive over Lake Taupo
Kiwi squad members can also get a $10 pizza and sunset cruise in Taupo!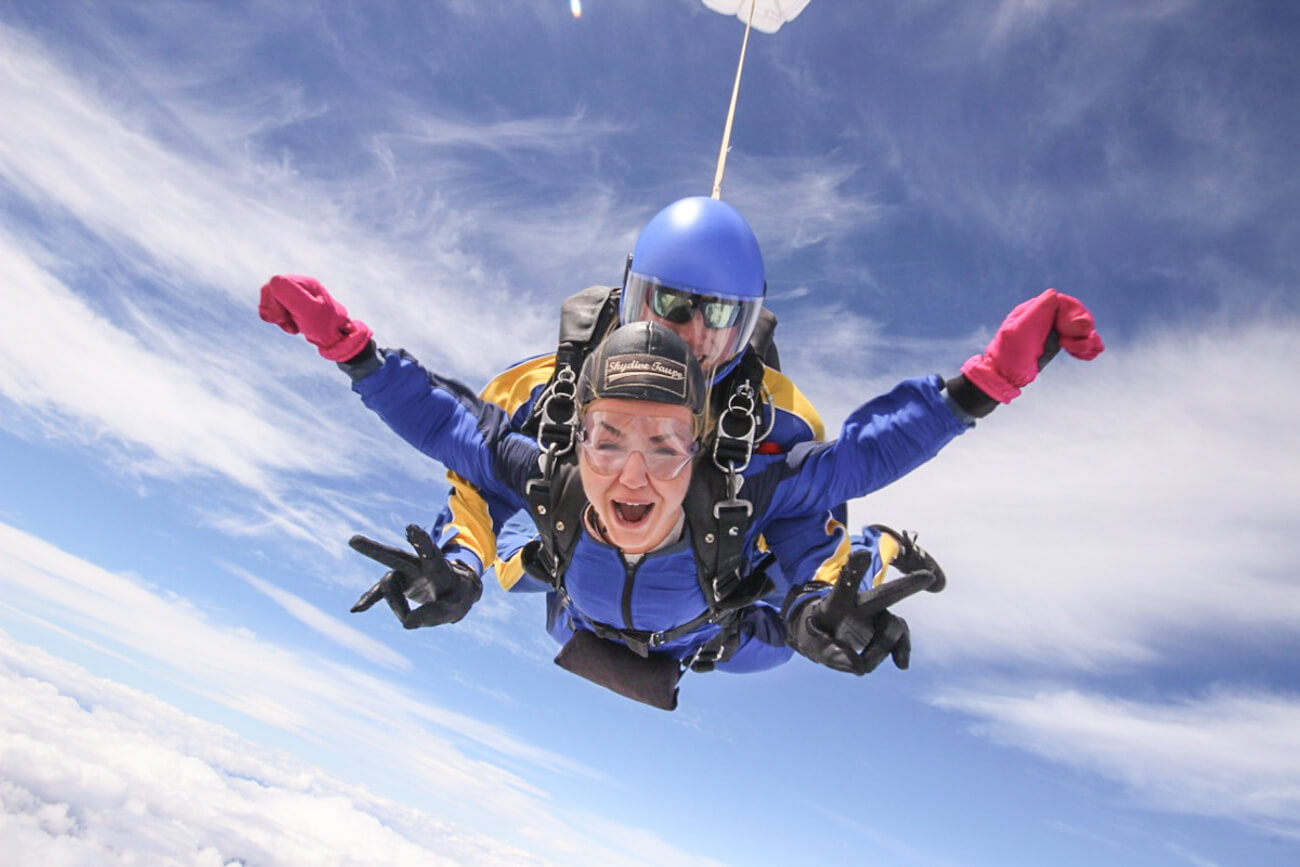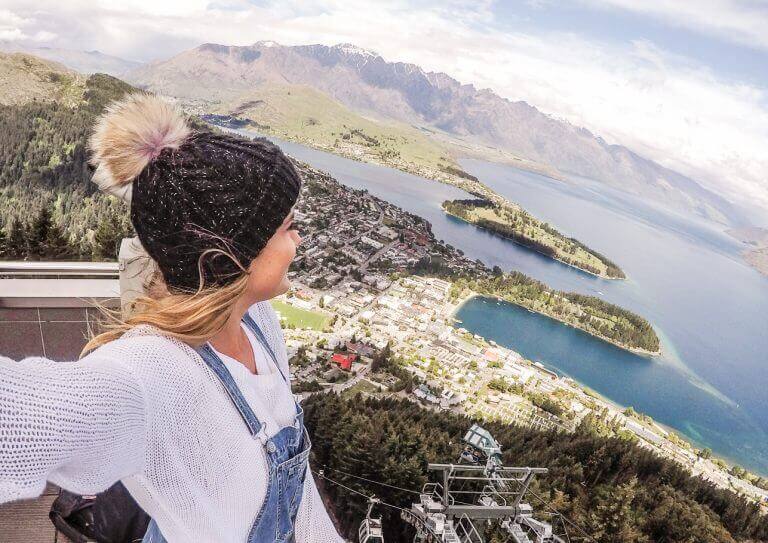 Black abyss caving adventure with the glow worms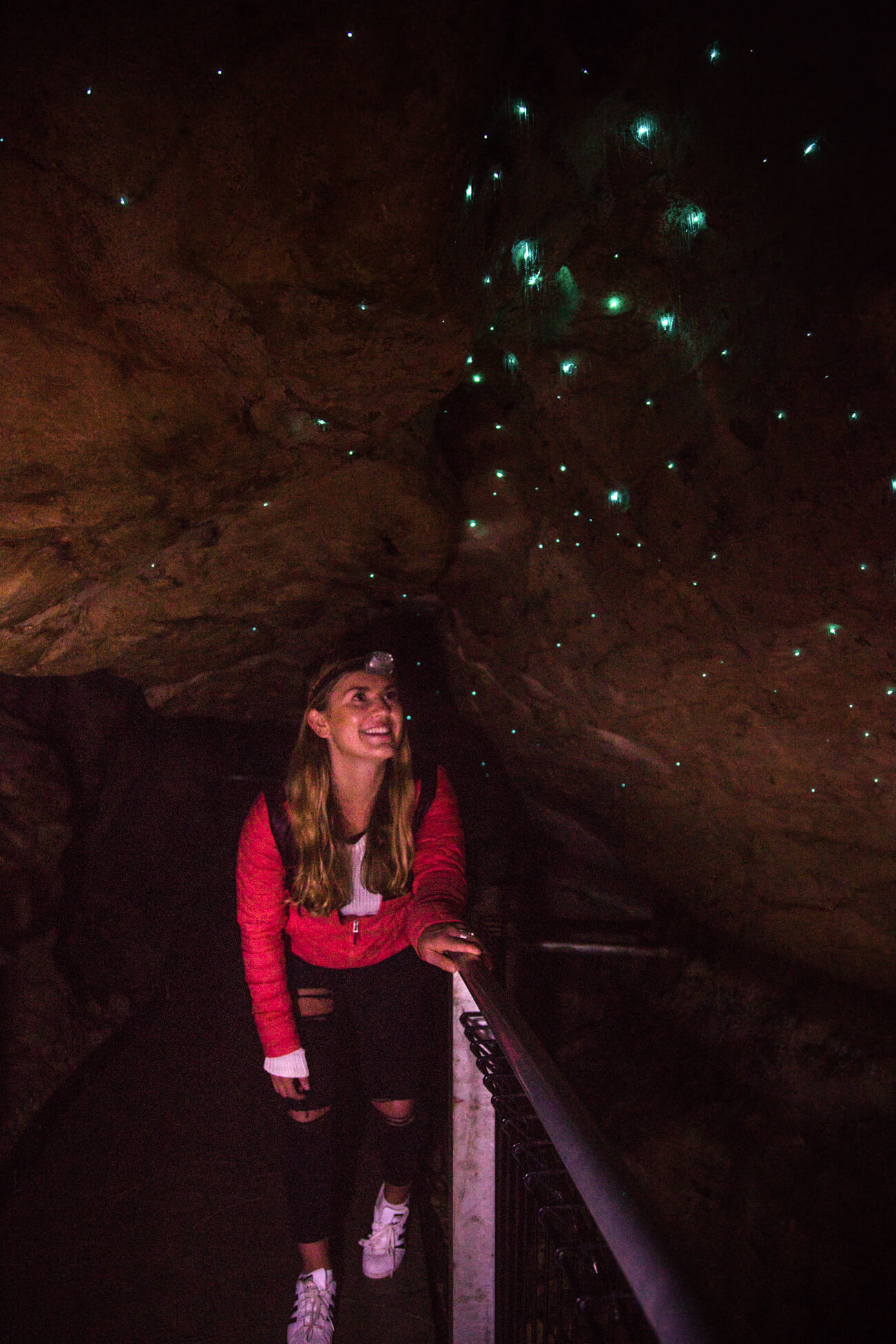 Is Kiwi Experience the transport for you?
To help you decide I've popped together the pros and cons from my two experiences…
PROS
The drives are incredible.
As you'll be a passenger you can snap snap snap away and truly lose yourself in your surroundings.
Group discounts on tours and activities.
Because the Kiwi Experience are effectively making group bookings at every hostel and activity, you will benefit from the discount of them doing so and will often pay less than if you booked alone. See an example of the activities on offer and the prices on my blog post here.
You don't have to do the driving.
Distances between locations in New Zealand can be pretty length with some drives being 2-3 hours. Instead of arguing about who's taking the wheel and who's sleeping off last nights hangover, you have someone to do the driving for you!
You are guaranteed accommodation for the first night in each location (with some locations guaranteed 2/3 nights).
During peak season, popular hostels can get fully booked out and for a trip with a spontaneous nature, if you were travelling alone, this may leave you without a bed. With Kiwi Experience you know that if you're on the bus you have a guaranteed bed available for you upon arrival.
Whilst there are many spots within New Zealand that are filled with people, a lot of it is pretty rural and I for one would definitely prefer to travel New Zealand with friends if I was going for longer than a week. Kiwi Experience ensures you're always with people which is certainly reassuring. Some of my favourite Kiwi memories were more about the people I was with, not where we were.
Everything is pretty much organised for you.
For those of you heading out on your first adventure or for those you who's strength don't lie in organisation… Kiwi Experience have you covered. You'll be driven to the correct places, advised on the best things to do and be given a million insider tips from the most knowledgeable people out there.
Great for solo travellers.
So many people travel solo on the Kiwi Experience so you most certainly won't be alone and you will immediately become part of one big family!
Groups can change and you can change groups.
This can be seen as both a positive and a negative. Basically a lot of people will do the minimum route because they are restricted for time but some people will choose to stay in one of the locations longer. If that person is you, obviously your bus driver and your friends will move on to the next location and you will join a new bus passing through when you're ready to leave. This can be good if you fancy meeting new people or didn't quite gel with your initial crew.
You get the best advice and it's free.
Not only do you have the bus guides sharing their wealth of New Zealand knowledge with you but you will also have 30+ other travellers on hand to pass on their recommendations for New Zealand and beyond. Quite often people have come from Australia or are heading their after, as I'm sure you plan to. You will either have awesome advice or new travel buddies!
CONS
It can be a bit like a school trip structure wise.
This is the biggest drawback for me, but to be honest I think the advantages outweighs the cons overall. Sometimes you just want to have a lie in or explore at your own pace but with the Kiwi Experience you have to bear in mind that you are one of a big group and there isn't the flexibility to tailor to everyone's needs. The buses run on a schedule and you have to stick to it.
Sometimes it is cheaper to book on your own.
Even though you benefit from the group discount on accommodation, if you're trying to save money wherever possible have a cheeky check online at the prices and of hostels nearby to see if you can get it cheaper. Saying that, you'll probably want to stay with your new friends so the extra $2-3 dollar bill, I think, is worth it.
Sometimes you cannot get on a bus.
This only really applies if you're a last minute kind of person. You'll usually be fine but in peak seasons if you try and jump onto a bus leaving in the morning, in the morning, it might not be possible. This is when having some flexibility in your schedule is really valuable.
If you stick to the minimum time on your route, the itinerary is wonderfully jam packed. This is a real good thing for those that need some assistance in planning and ensures you make the most out of your time, but for those of us more experienced travellers that want to go off and explore the hidden roads and paths, doing a road trip of your own may be more suitable.
Mollie's tips and tricks for the Kiwi Experience…
Sit at the front! Honestly, I don't know when that became 'uncool'. You hear the driver's tips and information the best, you get the best view in the house and you're first in the queue to check into the hostel! WORD.
Download the FREE Kiwi Experience app to access information, must do's, free activities and more. Basically… get the most of of your experience!
As soon as you know when you want to travel to the next destination, book your seat on the bus! During peak times, buses get filled up and if there's no seats, there's no seats. Should you plan to move on last minute, you will have to hope for a cancellation or take the next available bus.
Check hostels online for prices, sometimes you can get cheaper than what Kiwi offers.
Be flexible with your itinerary so that you can change buses, stick with your friends and/or wait around if an activity is called off due to weather. For example the Tongariro Crossing was number one on my NZ bucket list last year and I knew it was weather dependent, so I left 5 days for it (it's a day hike) and it was only on the 5th day it re-opened. Had I not left that time, I would have missed out! New Zealand is a once in a lifetime opportunity for most, make sure you prioritise your bucket list activities!
Grab a food bag in the supermarket (or bring one from home) to transport your groceries in
Buy alcohol in Pak N Save (if you're on a backpacker budget!)
See more information and the Kiwi Experience passes available on the official website here.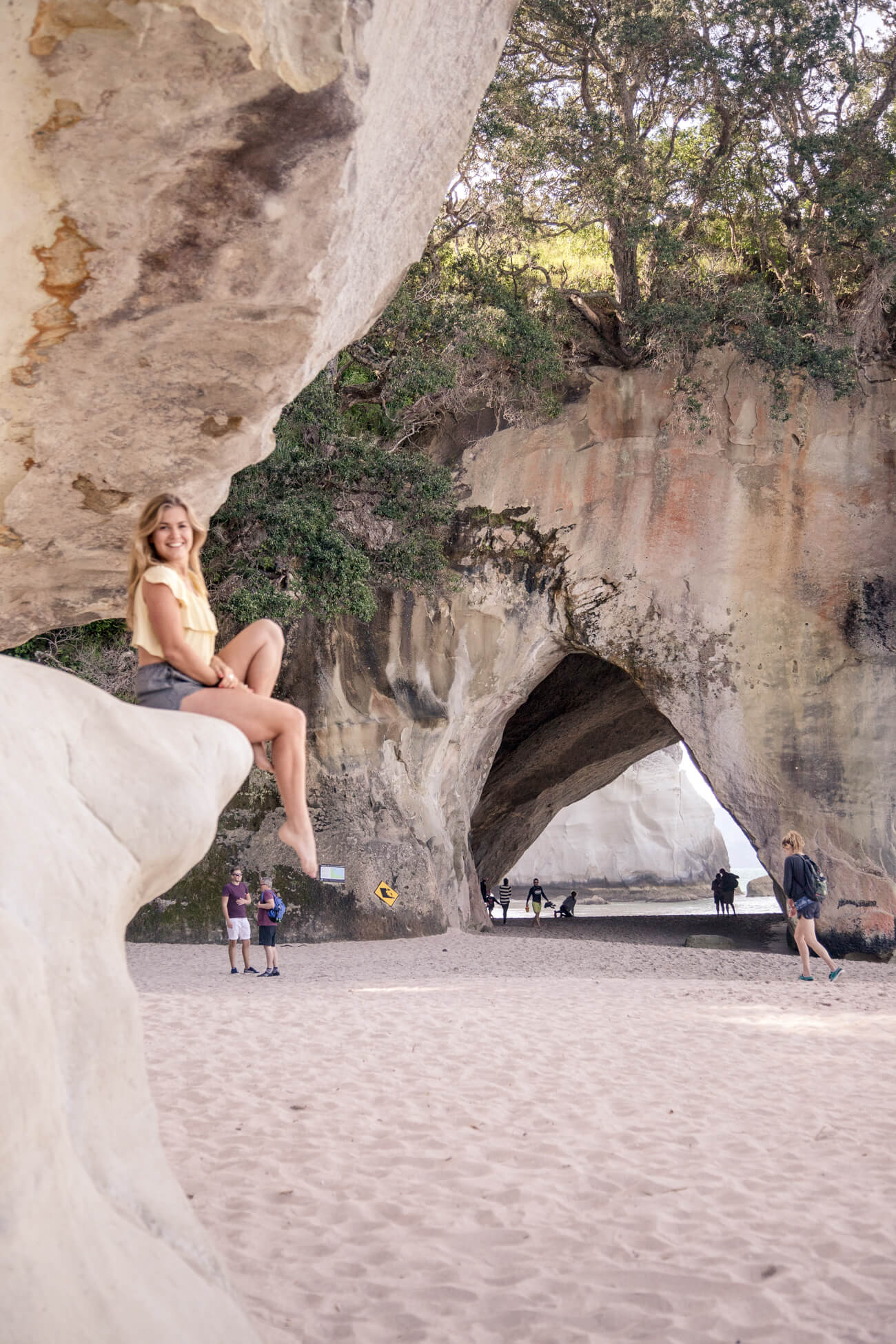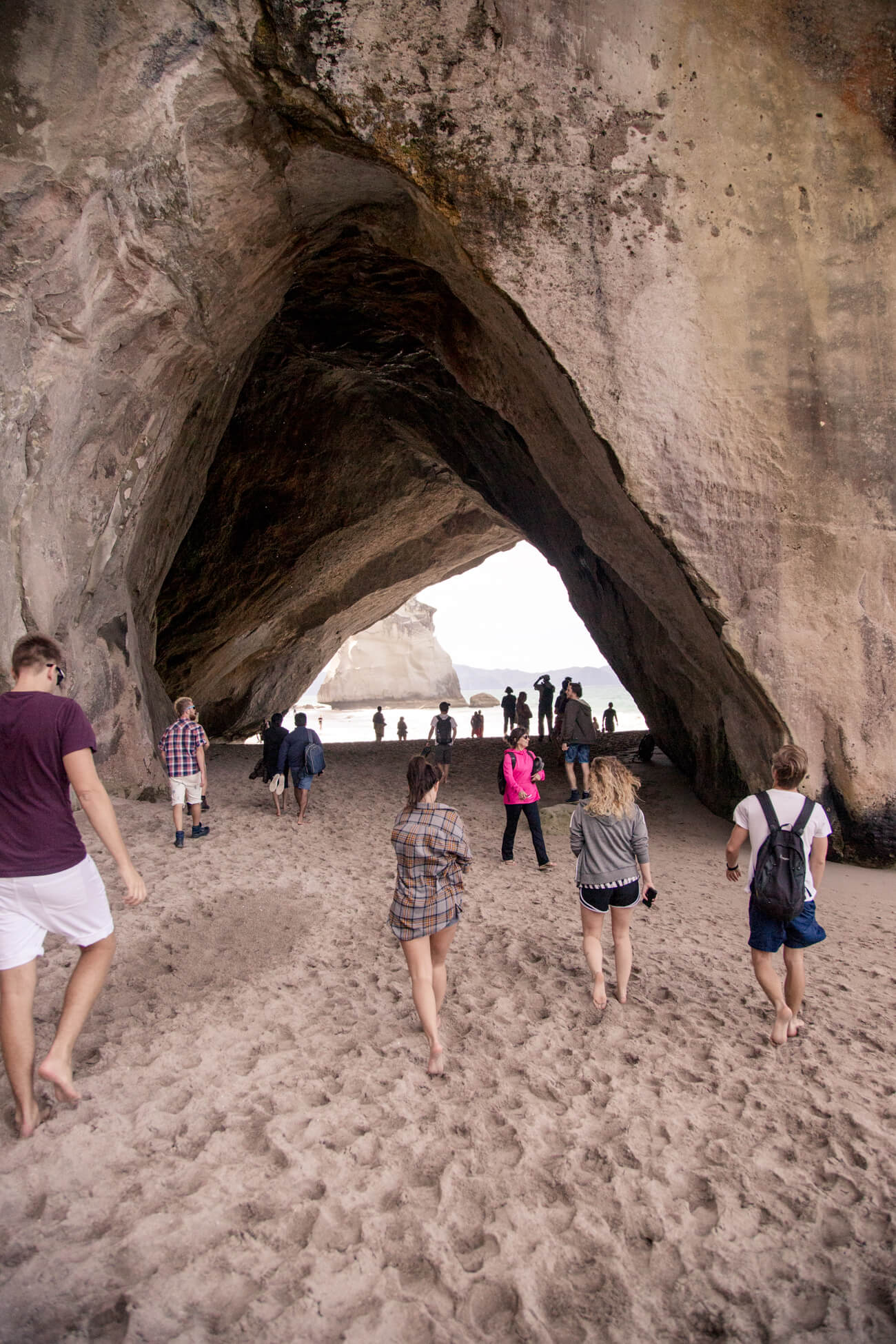 What do Where's Mollie Global Travellers say about Kiwi Experience?
"Fantastic experience !! Top 3 things (so hard to pick!) – Taupo Skydive, River Valley and Queenstown. Top tip would be to research the activities before you go…otherwise spontaneity kicks in and you spend soooo much!" Sam Pagan
"I absolutely loved my time on the Kiwi Experience! Such an easy and fun way to travel NZ, especially as a solo traveler as you make so many friends. Beware a lot of time spent on the coach travelling but the scenery is always stunning and you'll have great company! Also make sure you save a good amount of money as you'll want to do all the activities and they are quite costly!" Hannah Smith
"River Valley was one of my favourite places, it was a hostel that resembled a massive cabin and there was no phone signal so everyone actually had to talk and play games. The 4 and a half hour monopoly game was definately a highlight! I also loved that the drivers were so approachable and joined in with activities and group socials!" James Steel
"Louis and I loved it, which we were surprised at because we did it as a couple! Top 2 things to do are the white water rafting in River Valley (incredible and in the middle of no where) and the gondola / luge in Queenstown which is like real life mario kart with an amazing view! Lastly, the scenery whilst driving along is beautiful, I found myself grabbing my phone for a photo at nearly every turn! I'd do it all over again, so worth the money." Lauren Algar
"Such a good way to travel if you're new to the whole thing and solo. Was my first time travelling alone and really helped me get into the swing of things. You just fill out what you want to do/ stay and they sort it out. One of my favourites was the Tamaki Maori village. With the bus you get to stay over night and actually get to know the people on your bus and the people who run the village." Jenny Hill
Have you been to New Zealand with Kiwi Experience?
What did you think? I'd love to know!
Love as always and happy adventuring,