I'm back another delicious recipe for you. This one's quick, great for travelling and it's extremely tasty.
Five ingredients (available in most supermarkets), one tasty dish – that people are going to be begging you for the recipe of.
My flat mate even went as far as saying 'it could be my favourite dish so far', and I cook a lot.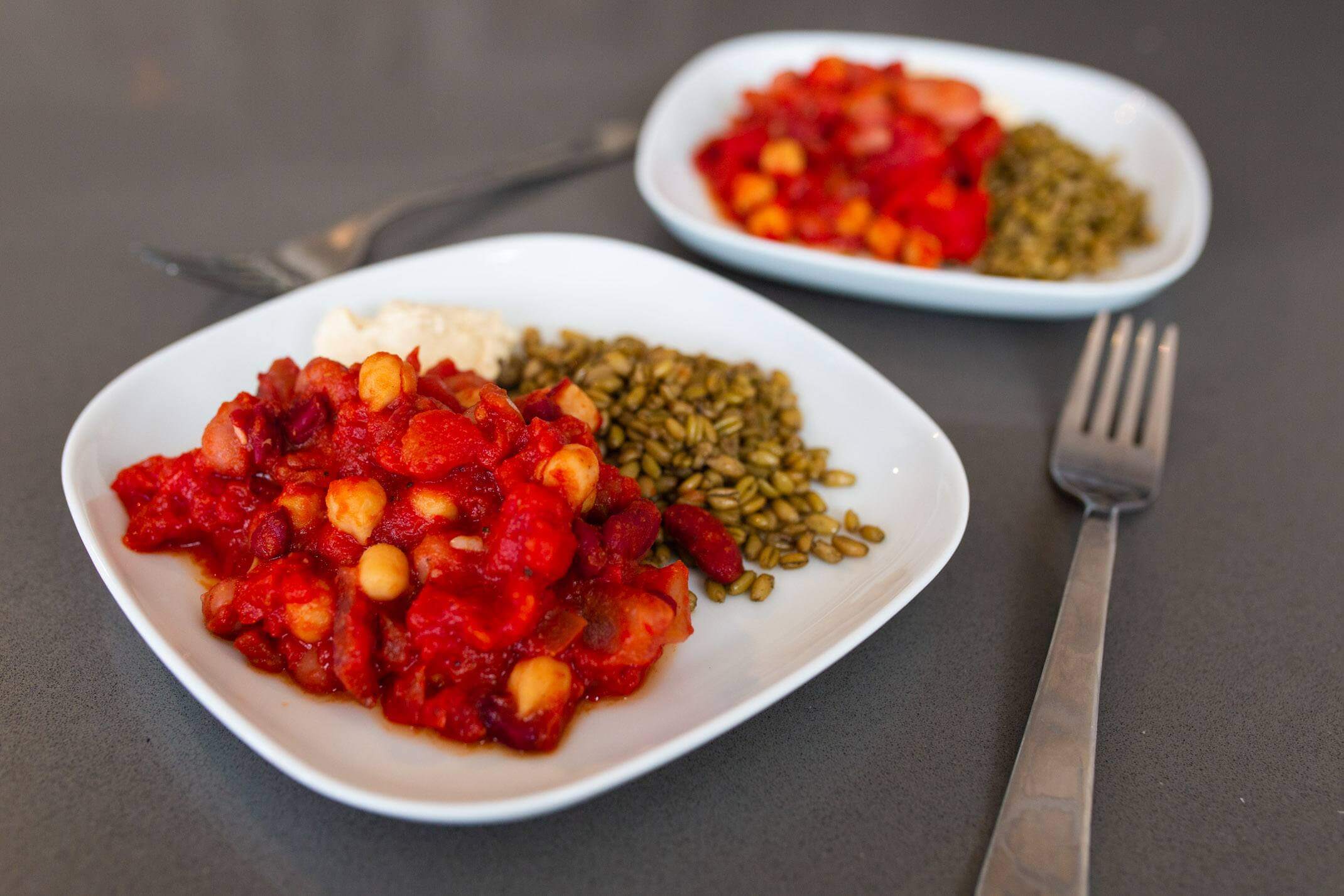 You can serve up this quick cajun chickpea and tomato dish recipe with whatever you fancy… Pasta, rice, quinoa, yoghurt, jacket potato or even on it's own.
It takes 5 minutes to prepare and 15-20 minutes to cook.
This recipe is great for when you're on the road as it doesn't require you to stock up on lots of fiddly herbs and ingredients but it tastes and rewards like you have done.
A quick cajun chickpea and tomato dish recipe…
Ingredients:
1 tins of chickpeas (drained)
1 tin of mixed beans (drained) you can use any beans of choice here
1 onion
2 tins of chopped tomatoes
Cajun seasoning
Olive oil
Toppings and sides:
As I mentioned before, there are so many things that this dish accompanies wonderfully so i'll leave you to your preferences.
I served my portion with:
Merchant Gourmet Frekkeh
Hummus
How to bake the quick cajun chickpea and tomato dish:
1. Fry the chopped onions off in a bit of olive oil until they go clear and start to brown.
2. Add your pulses of choice (rinsed and drained) to the pan and fry for another 5-10 minutes.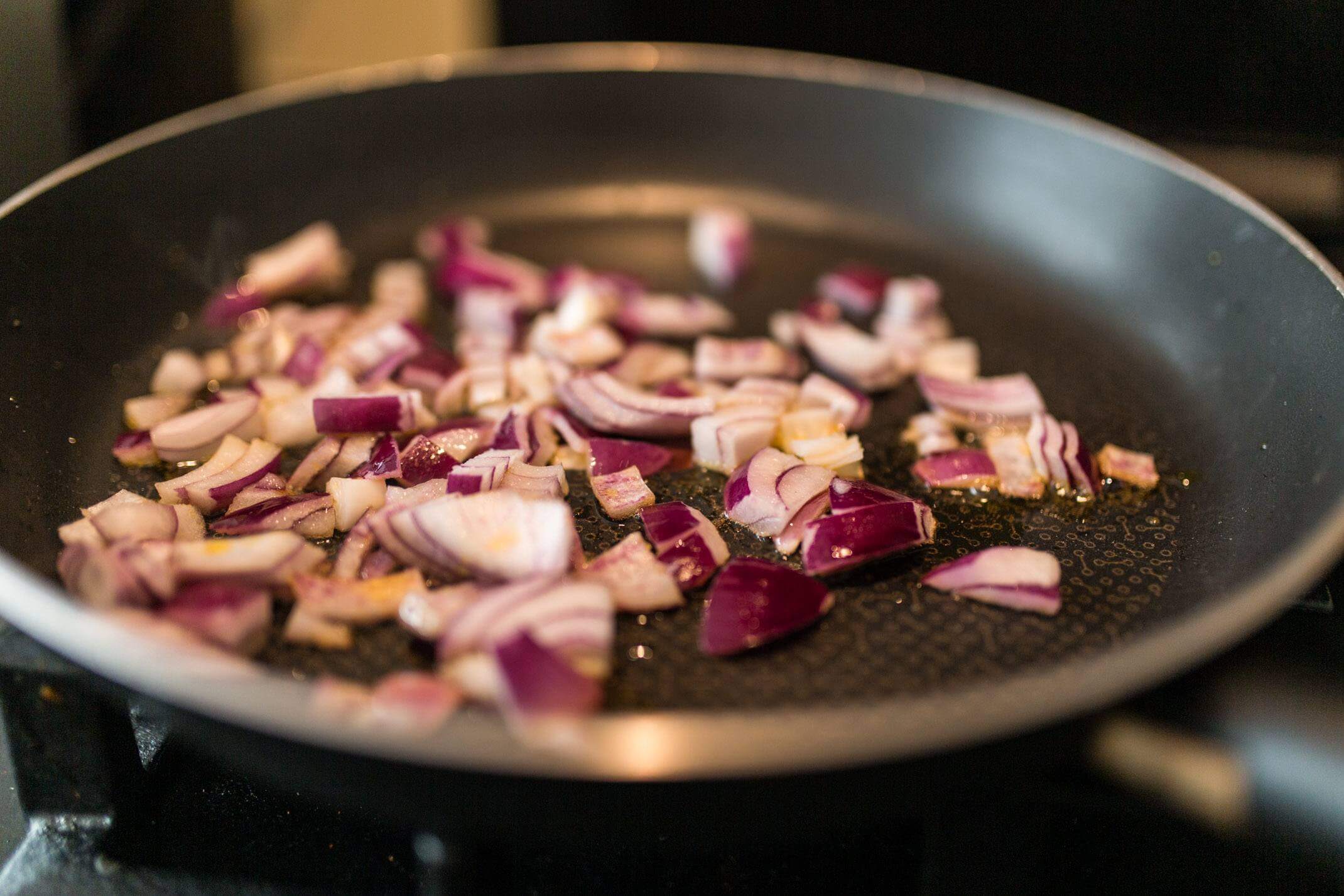 3. Add the two tins of chopped tomatoes to the pan and shake a generous portion of cajun seasoning all over the ingredients
4. Season the mix with salt and pepper and then leave for 15 minutes to cook on a low heat.
5. Taste the dish and season with extra cajun / salt / pepper as you desire.
6. Once happy, take the pan off the heat and if, like me, you're using a packet of grains, pop them in the microwave now. (If you're cooking grains in a pan from scratch then start them when you begin cooking the onions so that they are ready at the same time!)
7. Voila! Serve up your cajun chickpea and tomato dish with your sides of choice and enjoy!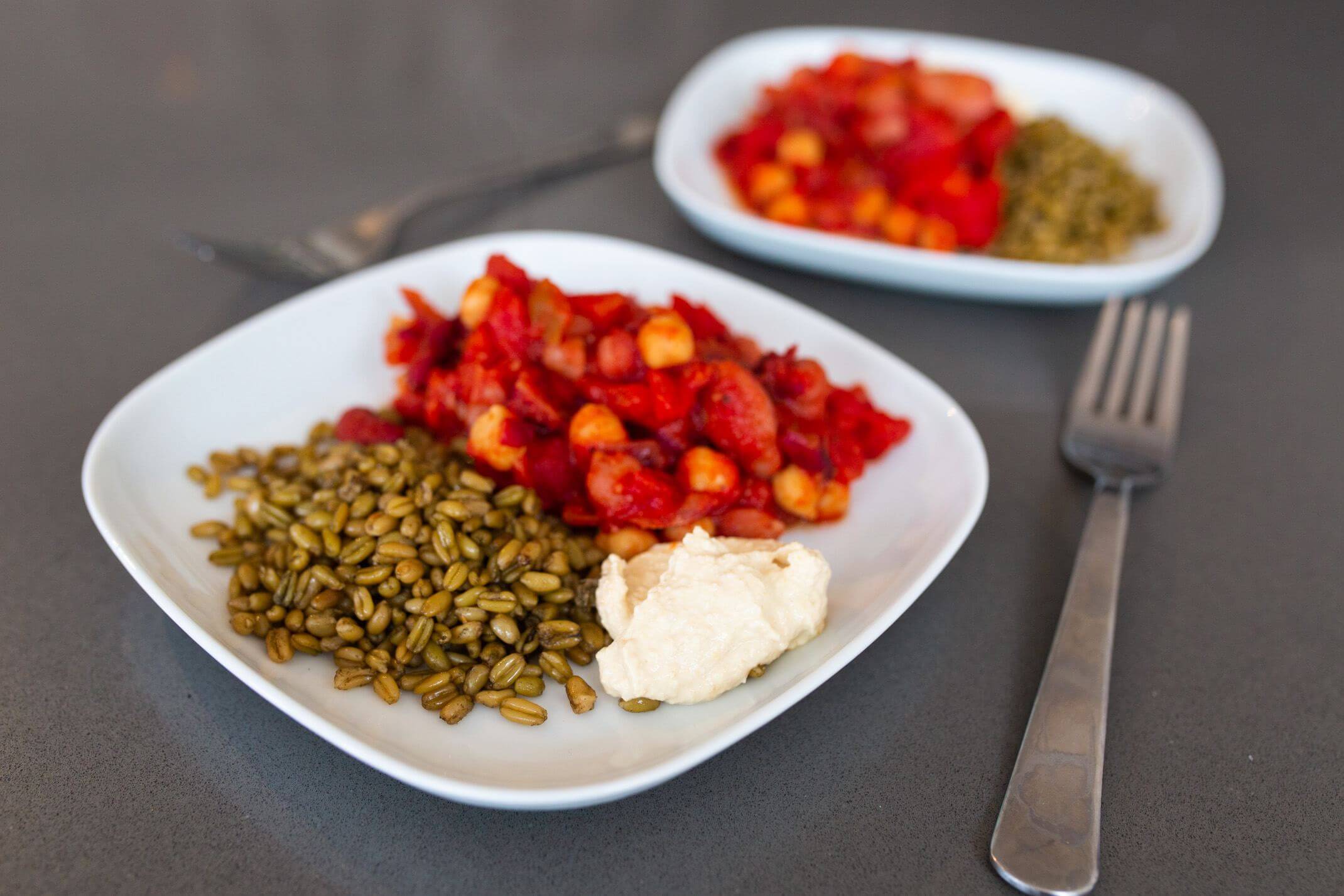 8. Pop any leftovers into containers for the freezer. It's the best meal to grab out and pop in the microwave to eat when you're pushed for time.
Enjoy!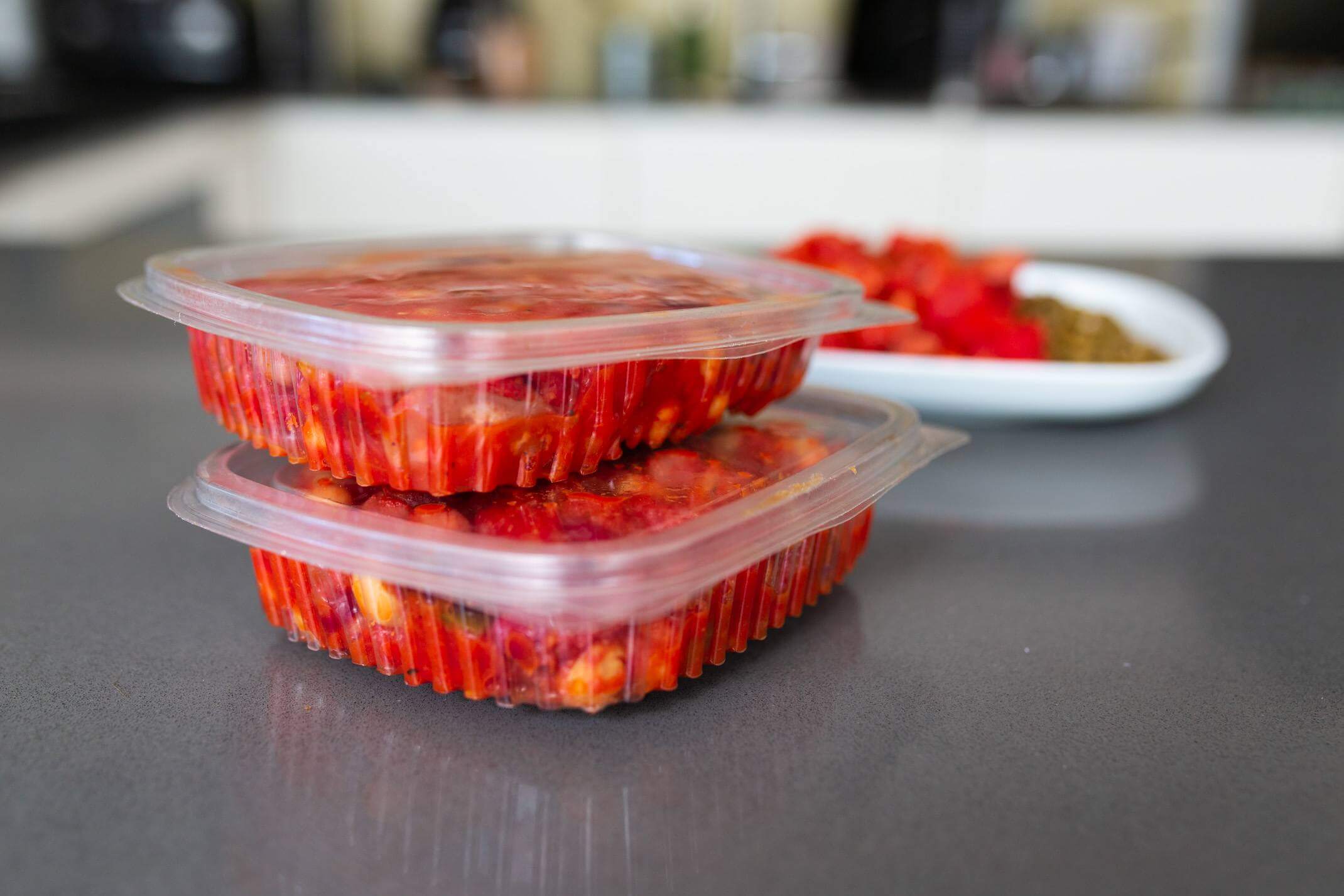 Are you enjoying my recipes? What would you like to see more of?
I'd love to know your go-to recipes?
Love as always + happy adventuring,
Did you find this post helpful? I'd love you to share it for me.
I can't do this without you.
Pin and save this blog post for later…