If you're spending some time in Kuala Lumpur, this is the perfect travel guide for you. My 48-hour adventure in Kuala Lumpur, Malaysia last week was not at all intentional but I'm so very happy I stumbled upon this culture rich Asian capital, despite it being a short stay.
How did I end up in KL by accident I hear you ask? Well, I'd spent the previous four weeks in Bali and, having not intended to stay more than 3 weeks, I simply hadn't considered the predicament I'd face when 30 days on the island drew close. For most countries and definitely for me, a UK citizen, upon arrival in Bali you get a 30 days tourist visa. Once you've taken that visa and begun your stay, there's absolutely no way to extend your visa without leaving the country and re-entering with a new one… i.e. the visa run.
My 48 hours in Kuala Lumpur was indeed a visa run and actually meant I was forced to go on an adventure I wouldn't have otherwise planned. Our 48 hours spent in Kuala Lumpur was beautiful. This city, basking in the most tropical climate, is unlike any other city i've been to. It's fruitful with palm trees, colourful dishes, quirky street markets, temples, and the heavy concrete playground is infused with so much green – it's ready with heavy doses of nature for those that need relief when exploring cities.
We actually happened to also coincidentally visited during one of the biggest Indian festivals of the year – Thaipusam. Wow. What an experience. Think Batu Caves, Indian colours and outfits, punjabi treats, thousands of people lining the streets and the stairs of the temple and happy faces everywhere. One stunning Indian lady share with me that this day basically translated to 'freedom day' – hence the huge celebration.
A 48 hour guide to visiting Kuala Lumpur, Malaysia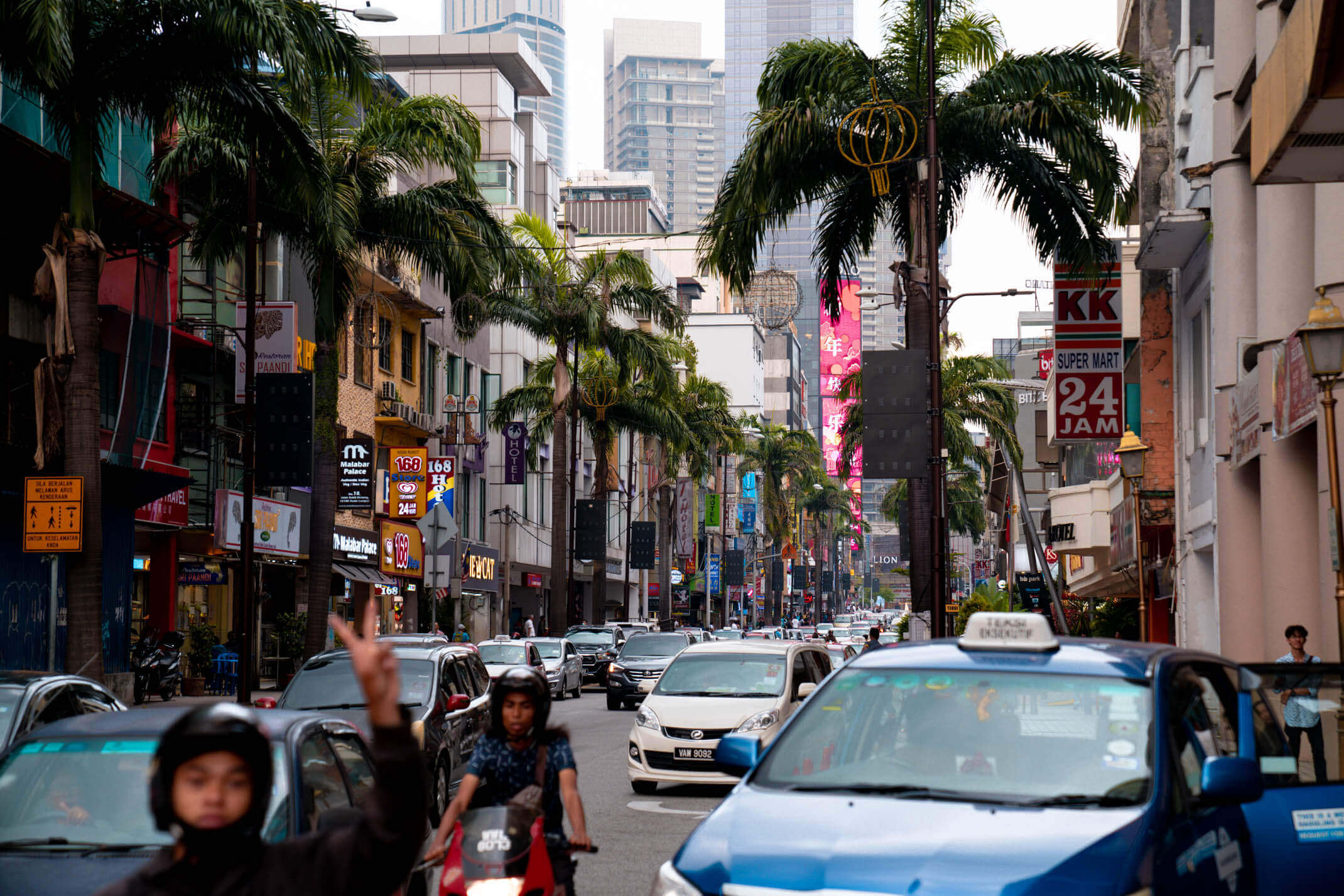 Getting to the city of Kuala Lumpur
Malaysia's main airport is Kuala Lumpur Airport. Check flights to KL on SkyScanner here.
If you're looking to arrive by train the main city train station is Kuala Lumpur Sentral station.
Getting from the airport into KL city centre
From the airport you have a few options:
Taxi from the airport
The cheapest option is the train which costs 55MYR one way, 100MYR return ticket (save 10MYR)
Follow signs for KLIA express (purple sign), this will take you to KL central station and from there you can hop on the Monorail to neighbourhoods like Bukit Bintang.
Budgeting for Kuala Lumpur
I had no preconcieved ideas about prices in Kuala Lumpur. I knew prices were reasonable but I was shocked at how cheap things were here, particularly if you're into the street food, local living type vibe (i.e. public transport, food marketc etc).
Example prices:
£18 City Airport Train return to centre (open date)
£12.50 a night each for our beautiful Airbnb apartment (in Bukit Bintang)
£2.30 each to dine at a super local, road side restaurant.
£8 each for 4/5 plates of: seafood rice, veggies and a fresh coconut each at a 'nice' local restaurant.
For our 48 hour stay in Kuala Lumper I spent £100 which included £22 train return from the centre. We did a lot considering how small we spent!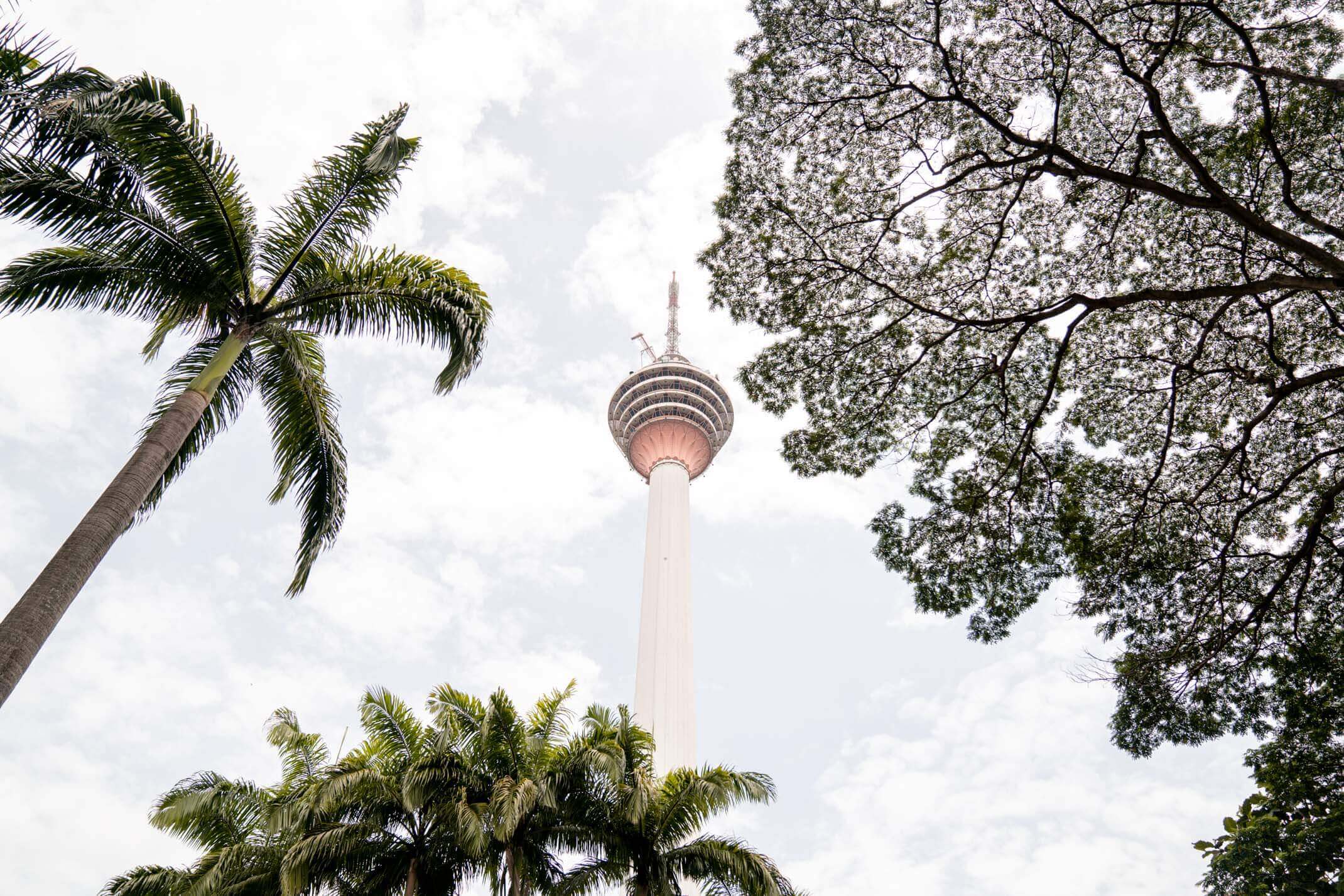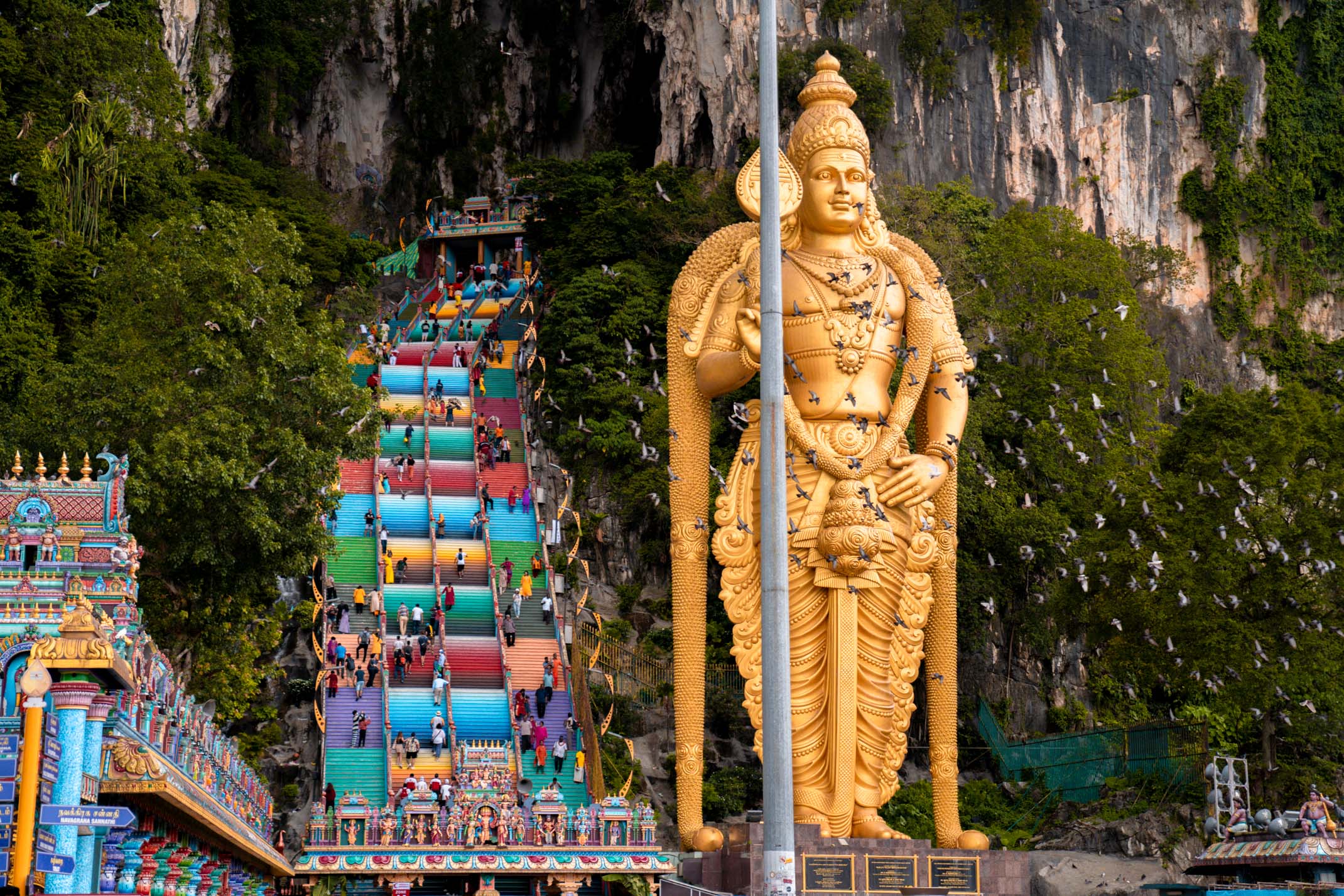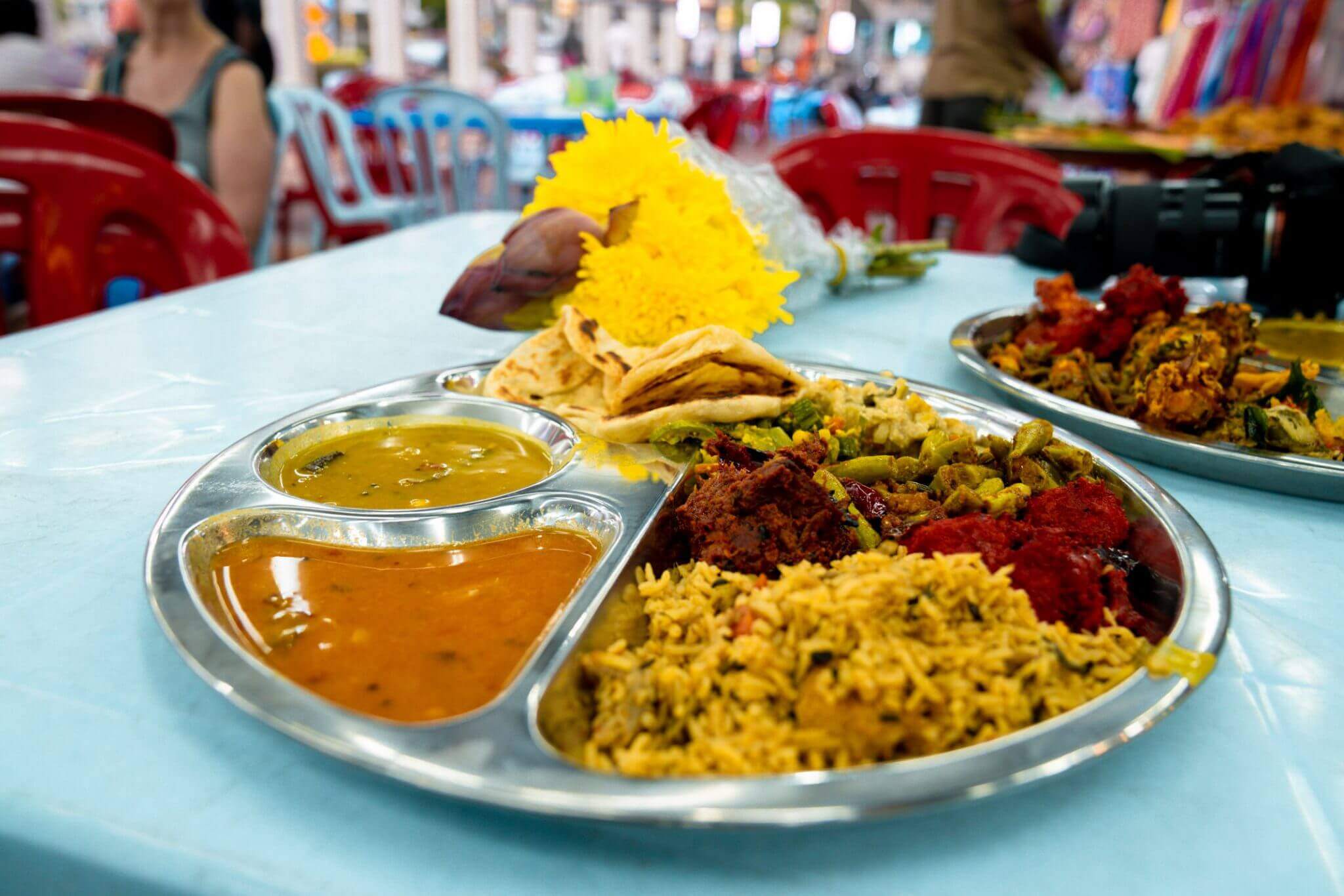 Accommodation in Kuala Lumpur:
We literally booked our accommodation the day before we turned up. It was very last minute.
We were surprised to find that accommodation was cheap, and in abundance. One thing was certain: we definitely weren't stuck for choice.
We narrowed down the neighbourhoods to Bukit Bintang and Brickfields, both close to the centre and with easy walking or Monorail access to the main attractions, areas, temples and more.
After some deliberation, we ended up, you know me, going with an apartment on Airbnb in Bukit Bintang and it was perfect for the 48 hour adventure. It cost us £25 per night between two of us. £12.50 each!
Getting around Kuala Lumpur:
There are quite a few options for getting around Kuala Lumpur, so much so, you'll need to keep an extra eye on the road for cyclists, trams, cars, pedestrians and… escooters.
I'm usually pretty happy to explore a city on foot as it's a great way to stay active but also maximise exploration – key for as short as a 48 hour visit. However during the tropical, rainy months during which we visited (February) – the climate is hot. This makes walking pretty exhausting.
Transport options for exploring KL:
local train (Monorail)
taxis (the local red Taksis are done by meter and extremely affordable)
walk (if the temperature allows)
BEAM escooters (download the app)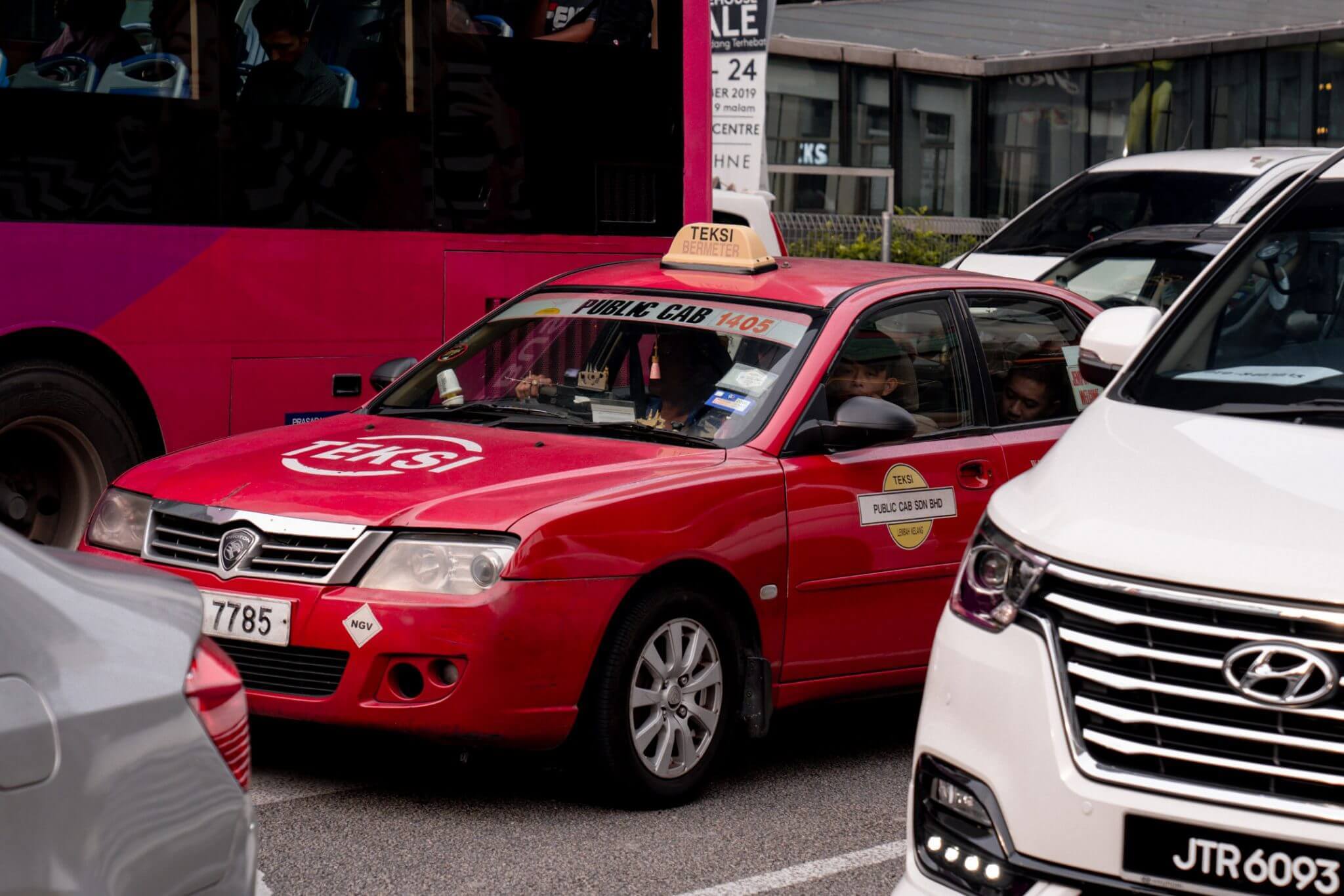 Places to eat and drink in Kuala Lumpur
Places to eat:
Jalan Alor Night Food Court – one of the popular, if not the most popular, street food markets in Kuala Lumpur. Something for everyone and even worth a walk down if you're not hungry. It's thriving, always busy, colourful and you can pick up just a fresh coconut for £1!
Leaf & co. cafe – brunch spot
Little India – this is the 'Indian haven' for the real local Indian restaurants and clothes shops. Like a Brick Lane type vibe. Head to Sri Paand Curry House, that's the amazing food we had pictured below, £2 each!
Ali, Muthu & Ah Hock Kopitiam – another local restaurant I was recommended
VCR – We actually went here both mornings. Best coffee we found and this place will give you your dose of smashed avocado, shakshuka eggs and industrial interiors! WINNER.
Places to drink:
VCR – as mentioned above for the best coffee in town
Heli Lounge Bar – for rooftop panoramic views across KL from a working helipad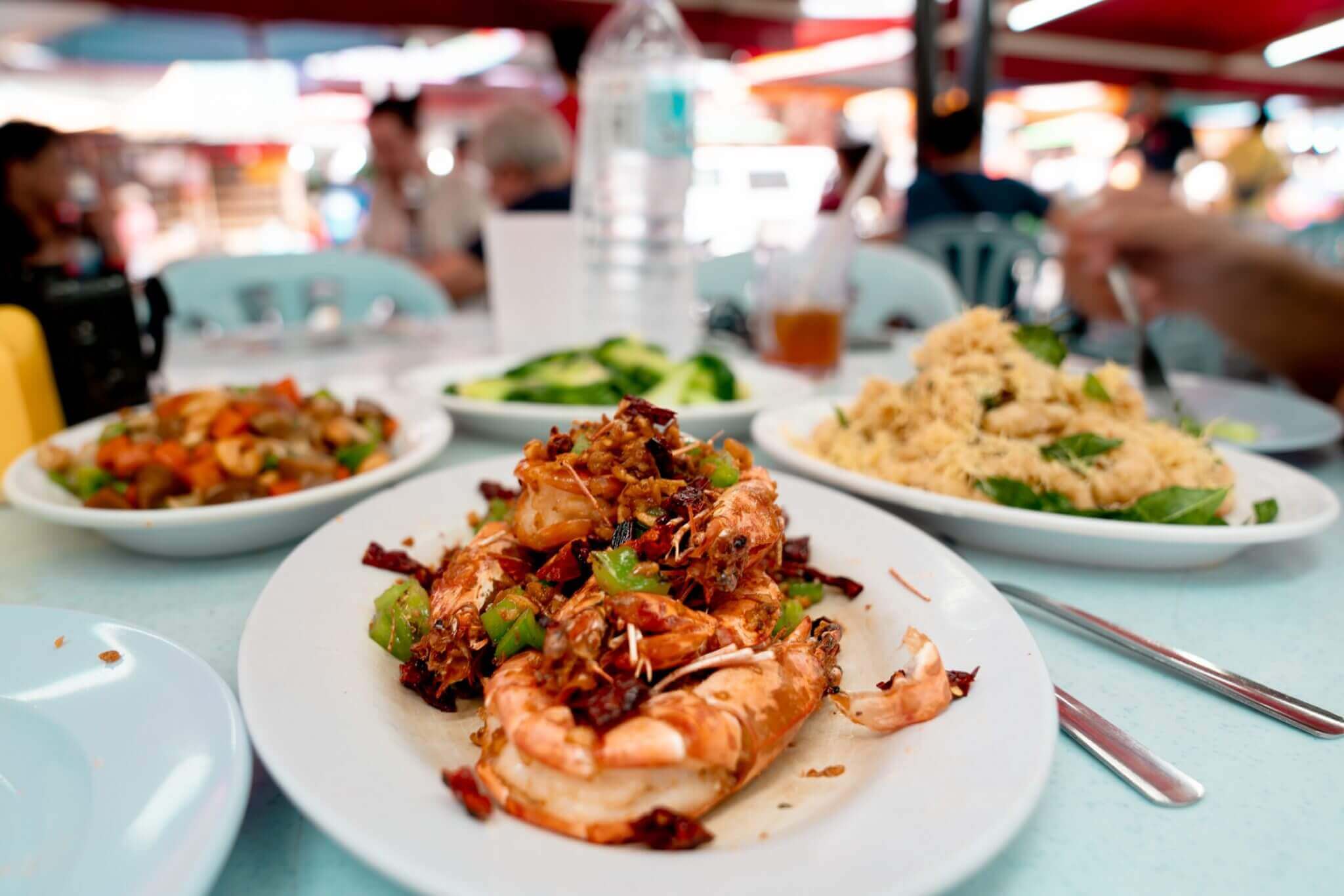 Sightseeing in Kuala Lumpur…
1. Stroll down and eat local food on Jalan Alor Night Food Market
It comes alive at night but some of the restaurants are open in the day. Seeing it in it's prime is up at the top of my bucket list, it's energy is infectious. There's restaurants but there's also plenty of stalls to snack on and to try various local dishes from.
If you can't make it at night, Restaurant Sai Woo is a hit on the street and is open all day. I recommend the King Prawns friend in garlic, the mushroom and cashew dish and the bok choi!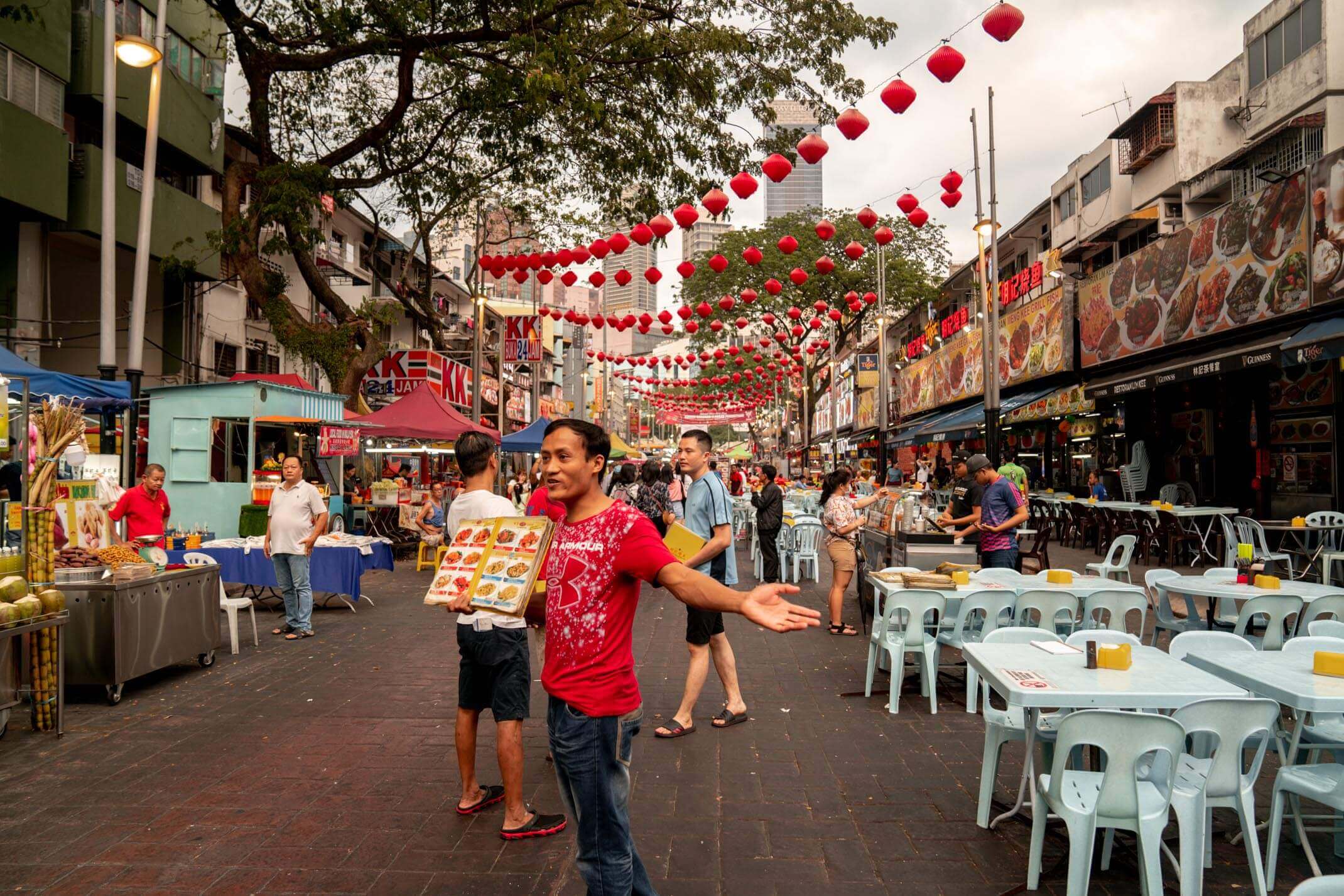 2. Thean Hou Temple
One of the most popular temples in the City and an extremely beautiful one to photograph located down by Brickfields. The perfect place to explore after a spot of lunch in Little India.
3. Explore Little India
It's food made it to my 'must eats' and for good reason. This is the home of Indian food within the city and is visually also a beautiful place to wander through. There are so many stalls, flower markets, local restaurants and local fabric and clothing shops to dive into for a morning or afternoon. Save room in your tummy to try some cheap, local indian food!
4. Watch the light show at Petronas Towers, obviously
Possibly the most touristy spot in the city but it's just so beautiful to see. I prefer the towers at night, with some takeaway food and a blanket to lie on the grass and gaze from. The light shows go every half an hour I think and just give you a moment to relax and get inspired. I love the city for that. Cameras at the ready!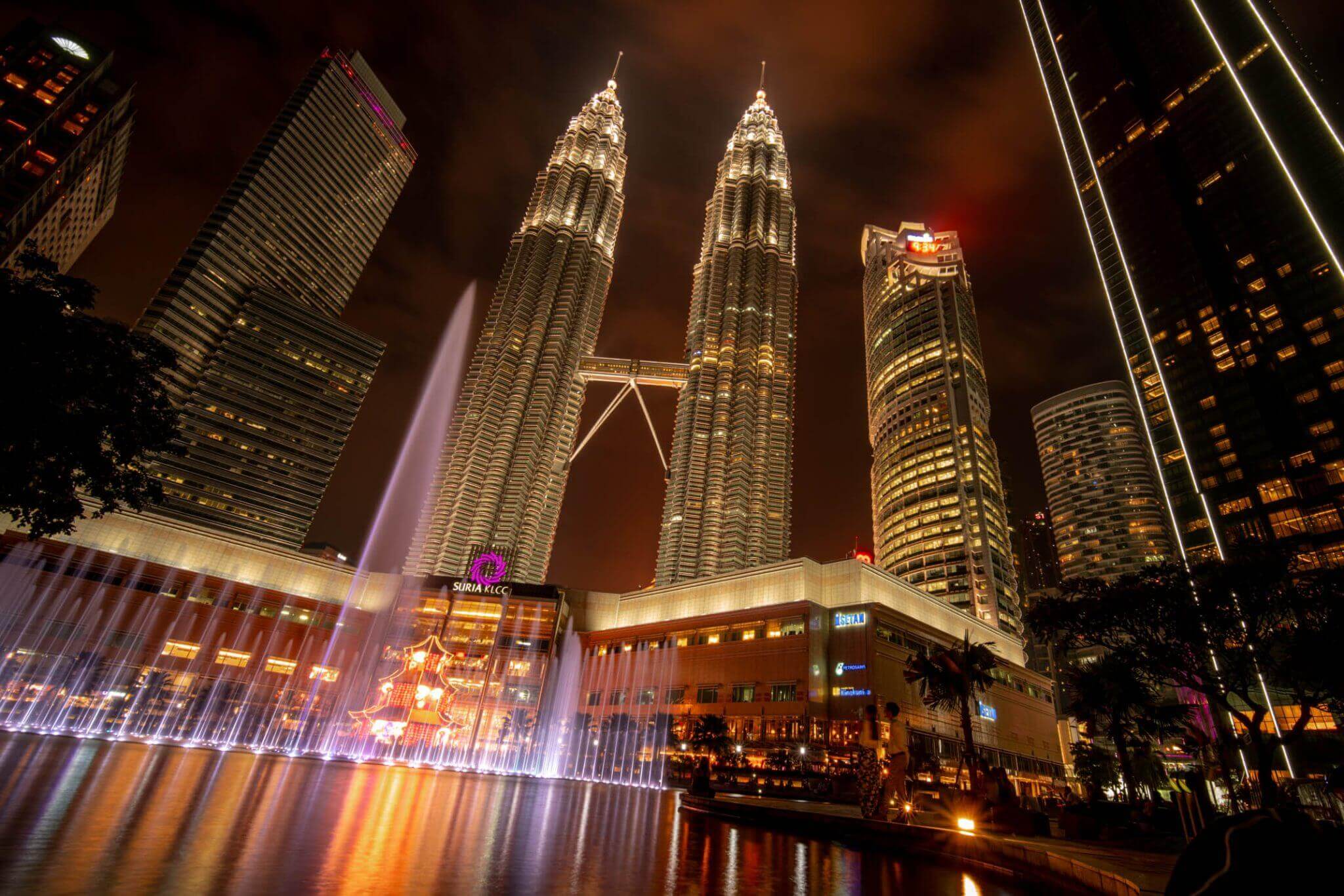 5. Spend the afternoon exploring KL Butterfly Park
6. Adventure through KL Forest Eco Park
You know those city reliefs I was talking about? Enter this tropical paradise right in the heart of the city and escape into nature for a couple of hours. There's the famous tree top sky walk and lots of other walks e.g. the bamboo walk which will take you on a path of serenity and knowledge as you read the plaques dotted around.
Tip: They have QR codes to scan for reading information. Another time we wish we had got a data sim!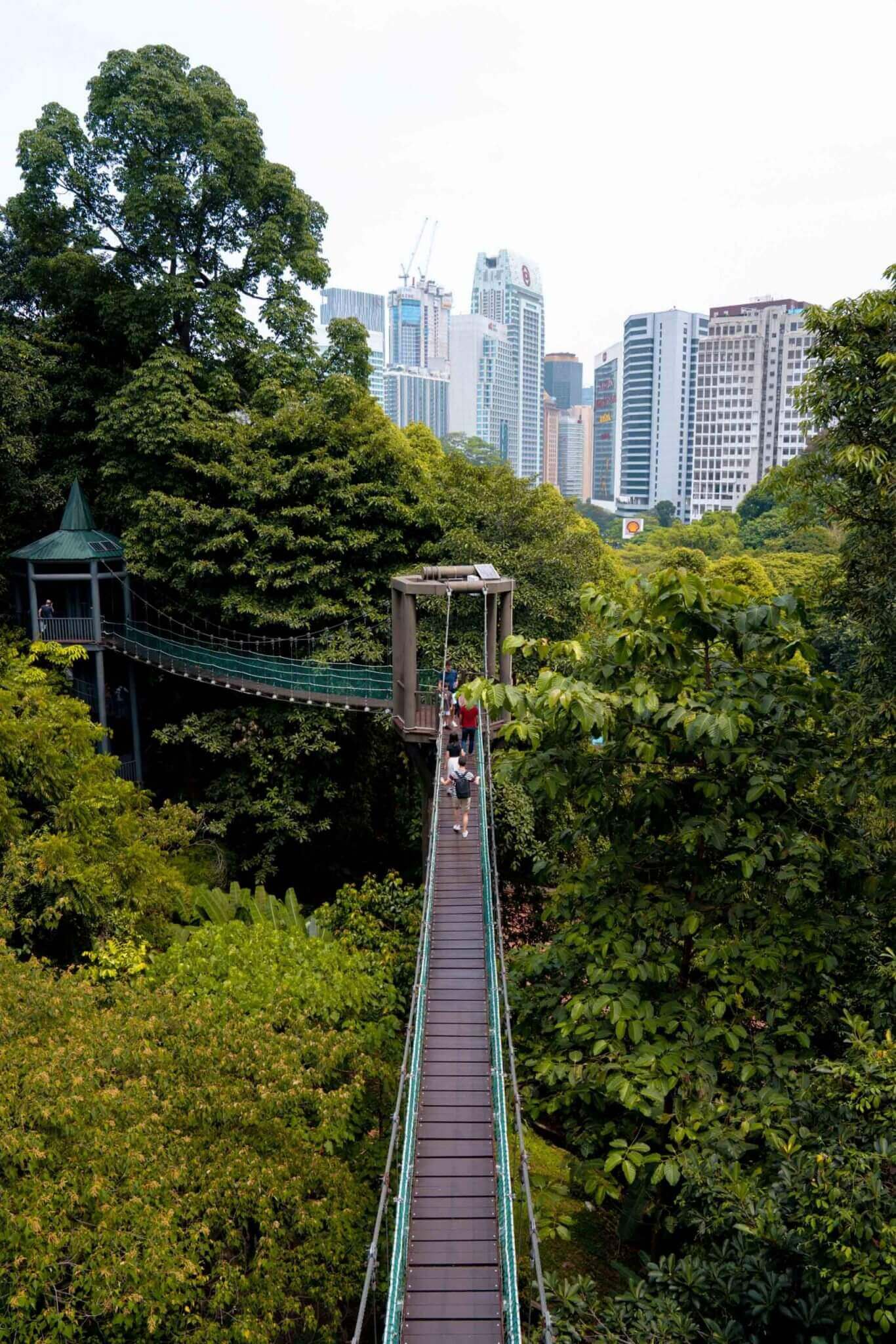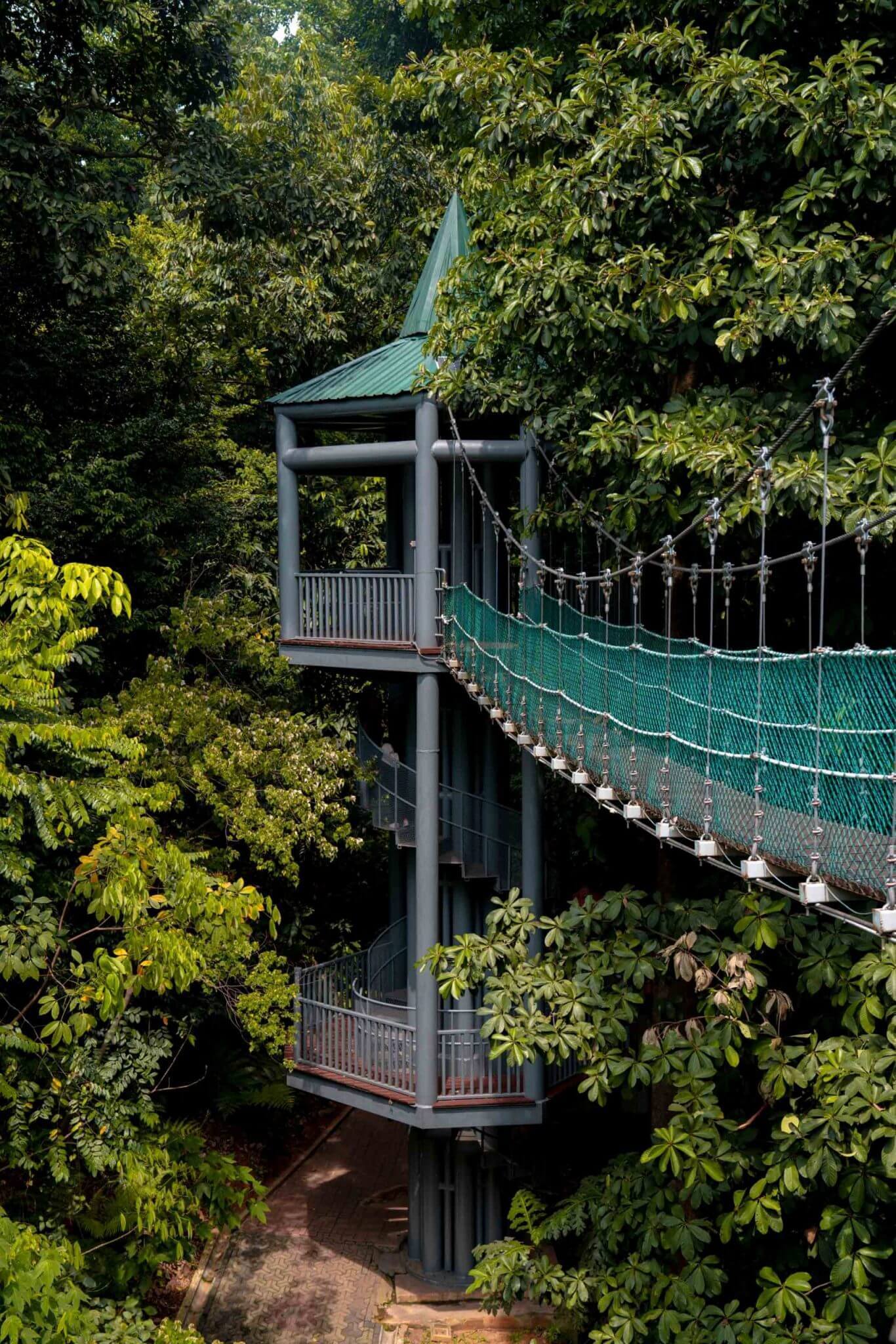 7. Visit Wilayah Mosque
8. Download the Beam app and explore on escooters for the day!
Download the app on play store / apple store and the rest is self explanatory! So cheap and so fun.
9. Visit the gorgeous Batu Caves
As mentioned previously, we landed our visit to Kuala Lumpur on the annual Thaipusam celebration. The temple, located in the caves, is the focal point for this festival which is quite clearly… beautiful on a normal day.
If you get the chance to visit during this festival, usually beg-mid Feb, you're in for a cultural extravaganza!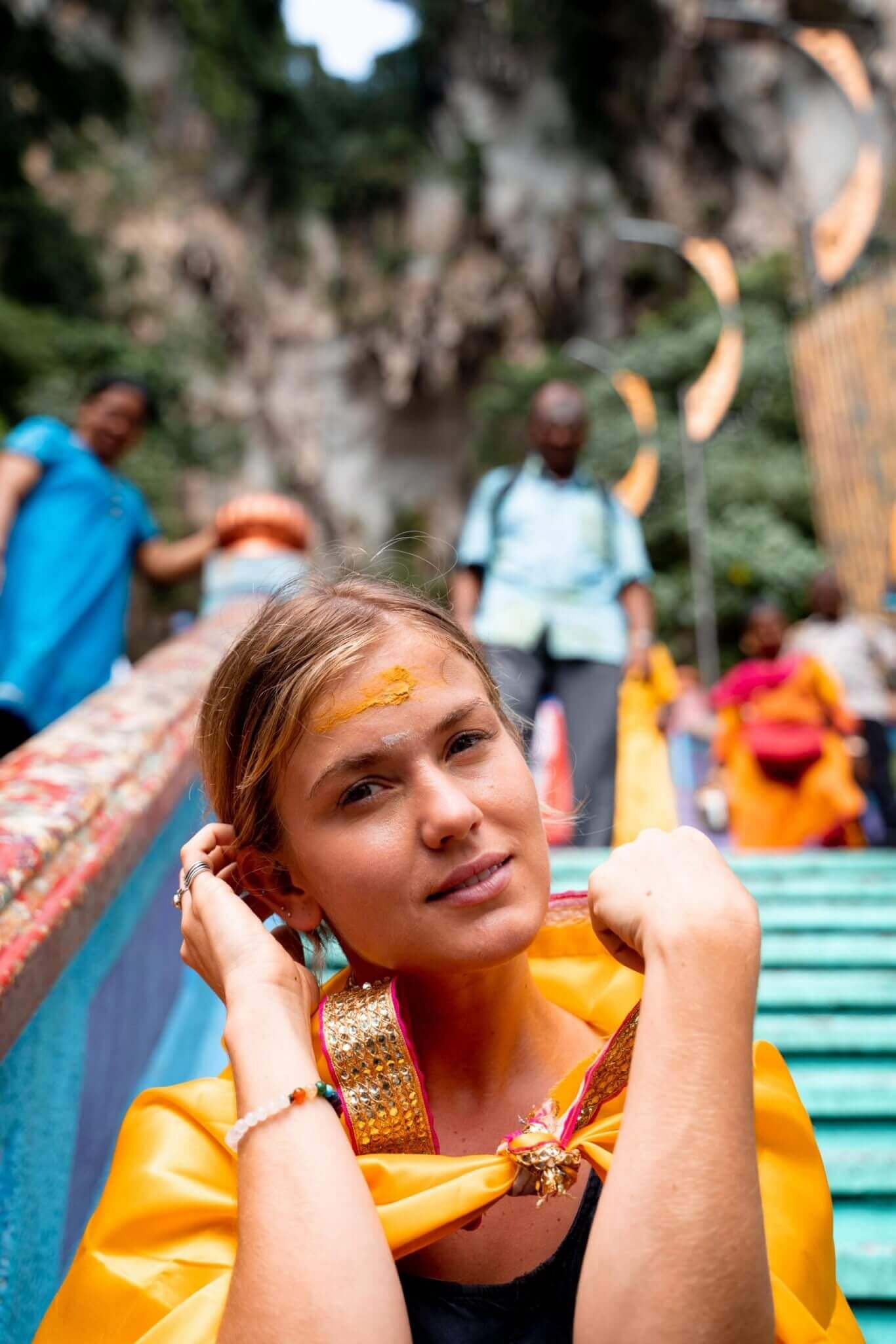 Watch my weekend in Kuala Lumpur come to life here…
Have you explored Kuala Lumpur?
What were your favourite spots? I'd love to know!
Love as always and happy adventuring,
Did you find this post helpful? I'd love you to share it for me.
I can't do this without you.
Pin and save this blog post for later…