Can you believe it? Another year has flown by and it's nearly time to celebrate the love present in our lives again. Since the pandemic, we've gotten pretty good at getting creative when it comes to celebrations, haven't we? Getting creative for Valentine's Day is so fun. If you're reading that like, seriously?! You're in the right place for planning Valentines Day 2023.
After reading this post, I guarantee you'll be filled with Valentine's Day at home ideas that will melt your other half (and score a few brownie points).
I think, more than ever, our souls need Valentine's Day right now and it doesn't need to be an expensive occasion.
Valentine's day, in my eyes, has always been about reminding the people we love that we love them and love is exactly the vibration we should be channelling our energy into right now, more than ever.
Are you forced to spend Valentine's day at home? Although it doesn't sound awfully sexy on paper, you sure can make it so.
Oh, and if you're celebrating self-love this Valentine's Day (the most important love of all) check these out:
I actually think there's a beautiful silver lining in a Lockdown Valentine's Day or Valentine's Day at home because, where you don't get sucked into the commercial pull (expensive restaurants, presents and jewellery), it encourages you to be a little more thoughtful and to think a little outside the box.
From the amount of you that read my 30 things to do when you're bored at home blog post, I know that many of you have a little extra time on your hands right now and well… diving into some of these Valentine's Day ideas are a great way to fill your time (and woo your partner).
Are you spending Valentine's Day in lockdown with your partner? Wondering how on earth to make them feel special? Need some creative Valentine's day inspiration? I got you!
If you're currently in a long-distance relationship, you still may be able to bring a lot of these to life, over zoom or with a little tweaking!
Some of these ideas work perfectly for or are easily adapted for long-distance relationships too.
No excuses! Let there be love and lots of it.


30 Best Valentine's Day Ideas for Valentines Day 2023
Valentine's day 2023 morning
1. Insist that your partner stays in bed and bring breakfast to bed
When you wake and your eyes meet for the first light of Valentine's day, give your partner a kiss (or whatever you fancy hehe) and then insist they continue to have a lie in whilst you prepare a special Valentine's day breakfast.
Now the cute Valentine's Day go-to is a delicious stack of pancakes with all the toppings. Shape the pancakes in hearts, cut the strawberries in hearts and drizzle on all of your partner's favourite things. However if they don't like pancakes just prepare their favourite breakfast, perhaps something they never have the time to make themselves and show them that you've been listening to their favourite things (winner).
What's most important with this one is that you are showing you care, showing you listen and showing your appreciation for their existence. Top up the breakfast tray with their favourite drink and maybe a little note to say I love you or some special words of your choice.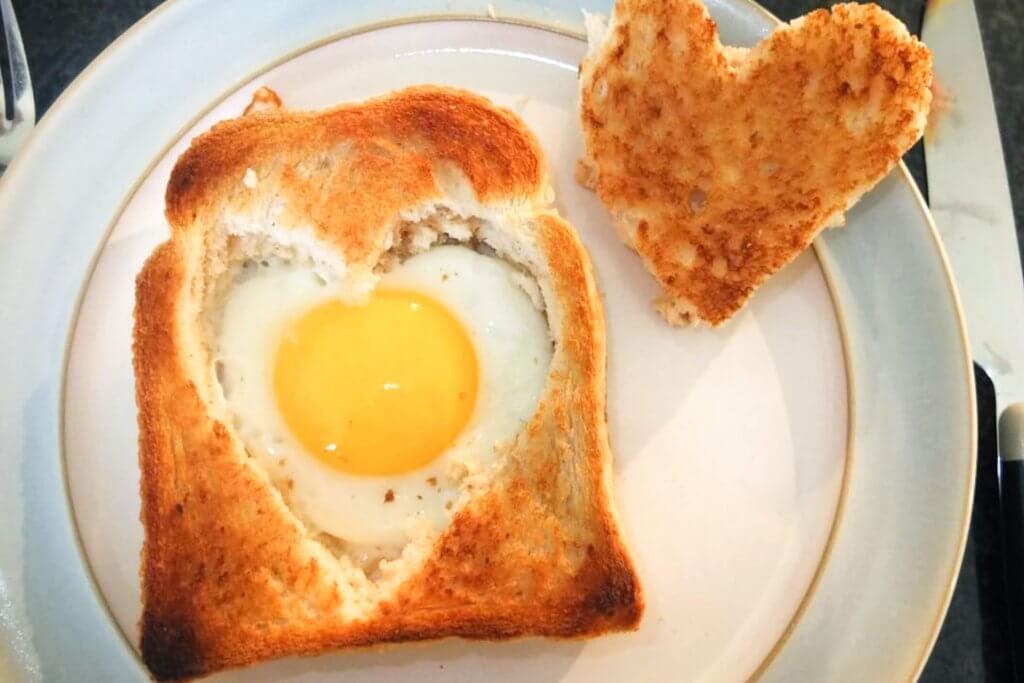 2. Insist that your partner stays in bed and set up a breakfast date
The other breakfast option (seeing as you can't take them to their favourite local cafe right now) is to make a meal out of it, literally, and invite your partner downstairs to experience breakfast at your home cafe.
Leave them to have a lie-in, deliver their book to them with a cup of tea (and a biscuit if they are hungry already) and then have them come downstairs to a gorgeous Valentine's Day lockdown breakfast.
Last year I was in Bali with my partner and I collected a bag of fresh rose petals and used them to lead him to breakfast and then filled the table with them and all of his favourite things.
Here are some Valentine's Day breakfast ideas:
3. Flowers, bring back flowers.
I know this one seems so straight forward and obvious, but flowers are just the loveliest thing to receive. They don't need to be expensive, even just one rose or a little bouquet, it's more the thought.
This goes beyond Valentine's day, as a female, I can confirm that it's so lovely to receive flowers, particularly when they are a surprise or a 'just because I love you'.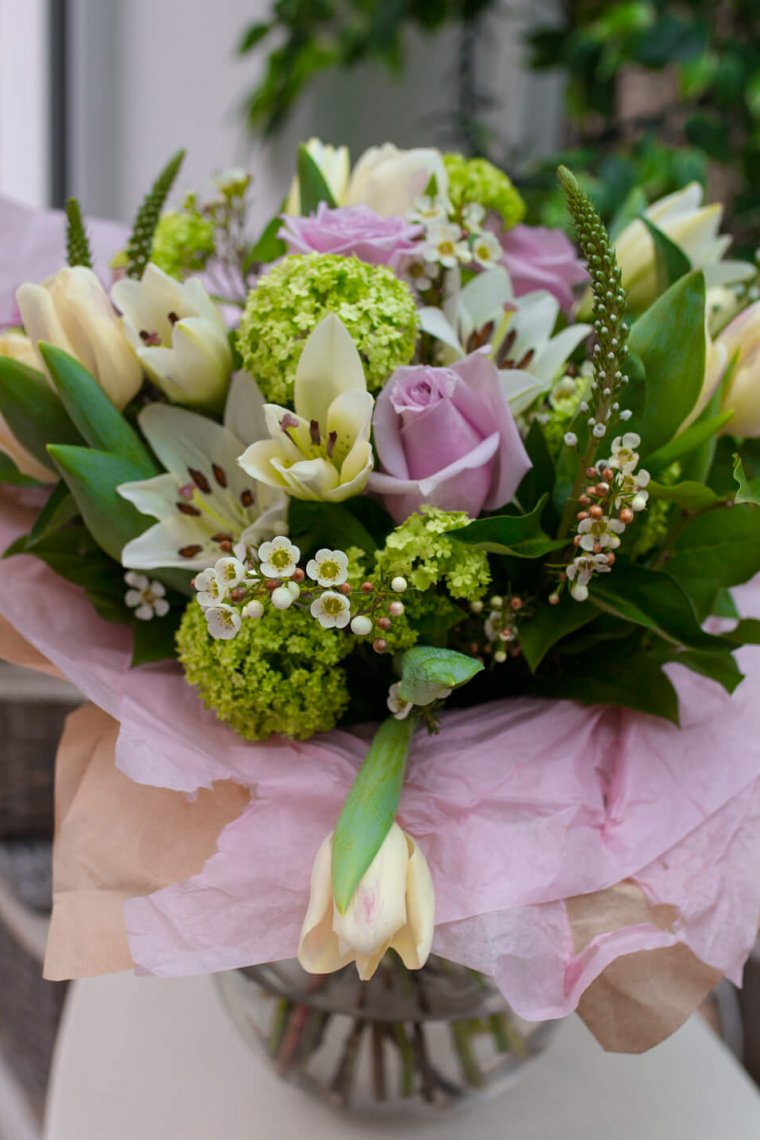 4. Leave post it notes of all the things you love about your partner in all the places they will go in the house
I love inexpensive but truly thoughtful Valentine's Day ideas like this one. I mentioned it in my Ways to show the person you love that you love them blog post.
Buy a sharpie, a post-it pack and go crazy. You could do memories, body parts, things you love about them. Whatever comes to mind. Leave them in places along their routine path e.g. on their bathroom mirror, on the toilet roll, on their make up bag etc.
Give them as many reasons as you can think of to light up with love.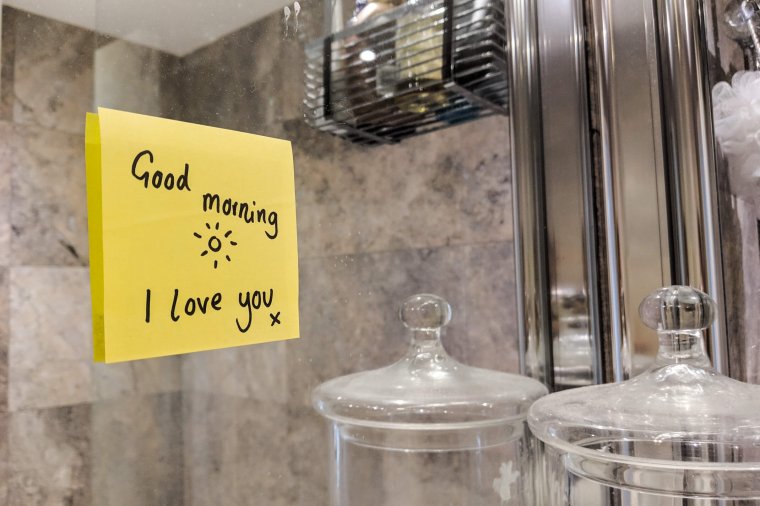 5. Treasure hunt for reasons why I love you
Another one that I mentioned it in my Ways to show the person you love that you love them blog post.
In this one, instead of post-it notes, buy a pack of cards and write down 52 (or however many) things you love about them / want to remind them of and then hide them around the house. This can work as an activity where they know they have to find a certain amount and they have the search the house looking for them. You could even leave little gifts with some of them as an added treat.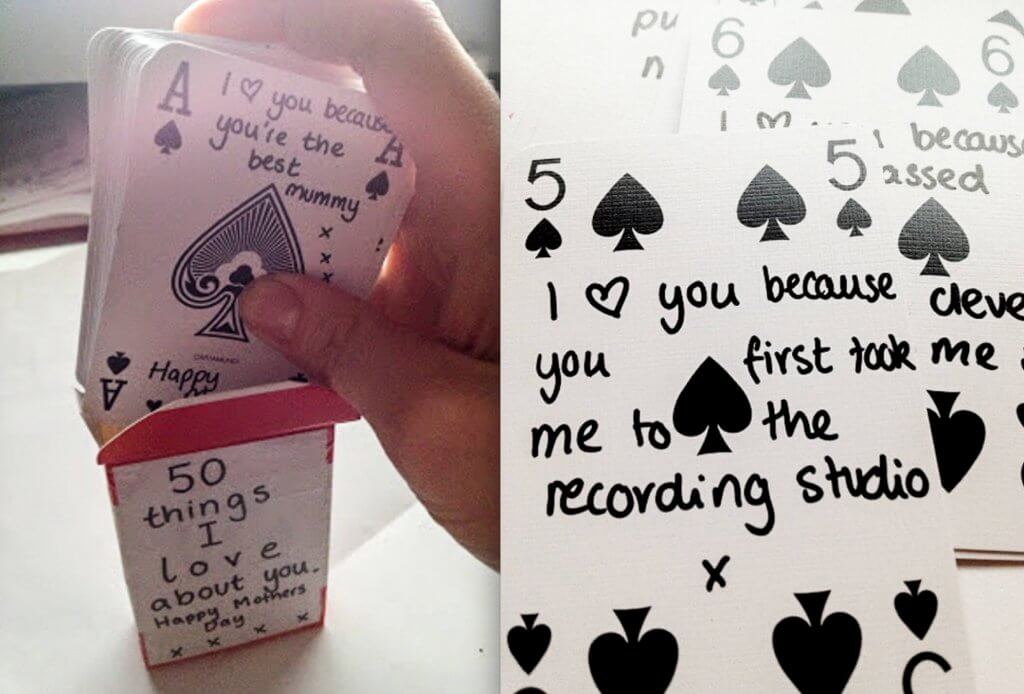 6. Write them a love letter
Let's go old school. Pen to paper.
Honestly, in a day and age where a text is all to easy to send, the time it takes to write a letter means the whole world.
It might not seem a big deal to you but knowing someone has taken the time to sit and write such beautiful things warms the soul up like no other. In a world that demands our time in so many ways, the gift of time is just the most precious of all.
7. Create a little scrapbook / montage of your favourite videos for a walk down memory lane
Buy a scrapbook and begin a little memory book for your relationship.
Creating a scrapbook is something that takes time but I know my scrapbooks are the most precious thing I have. You're in lockdown after all, so if you've got time on your hands a scrapbook is a really special thing to bring to life.
See my guide to creating a scrapbook of memories here.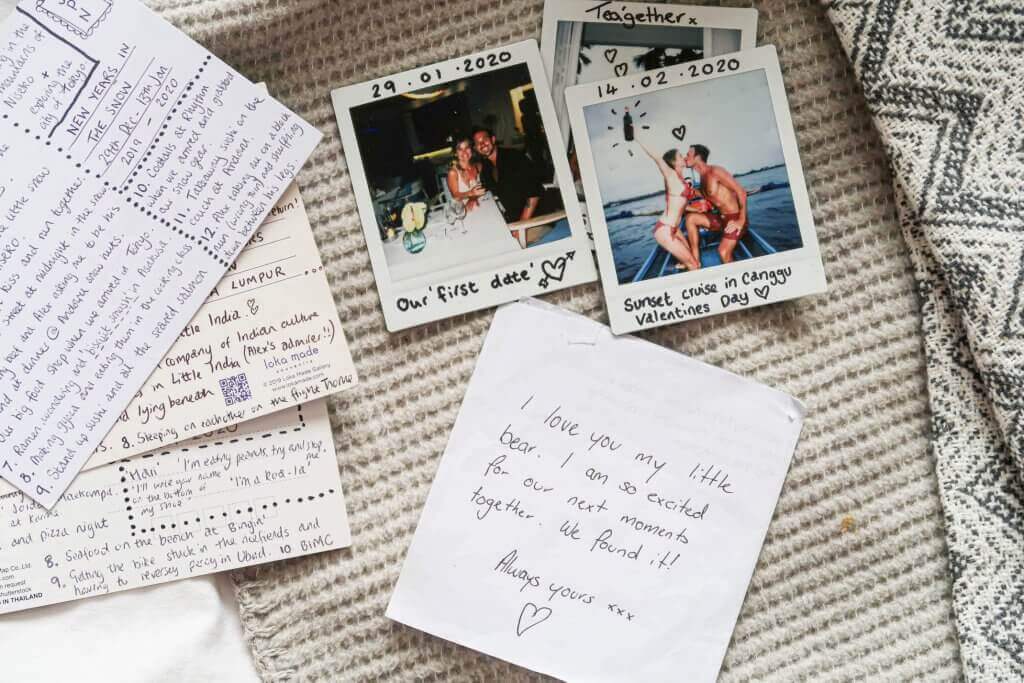 8. Create a basket of cute things
Get a little hamper/basket/wicker box in your house, empty it out and fill it with all the things your partner loves. This could be anything! From favourite teas, body lotions and treats to new… sex toys, gadgets on their wish list and more.
You know what I'm going to say… be sure to add some thoughtful notes and bits in there too along with the 'more expensive' 'wanted' gifts.
These matches are a really cute idea to inspire some activities. I love these love tokens too.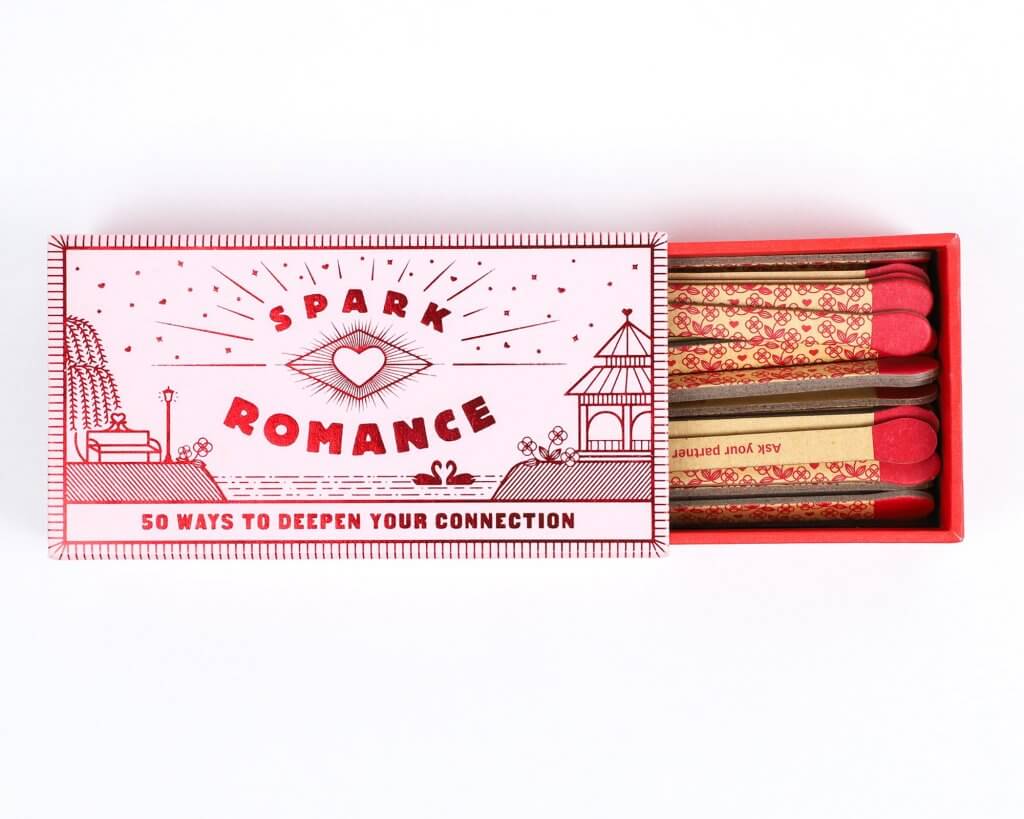 9. Do some love themed baking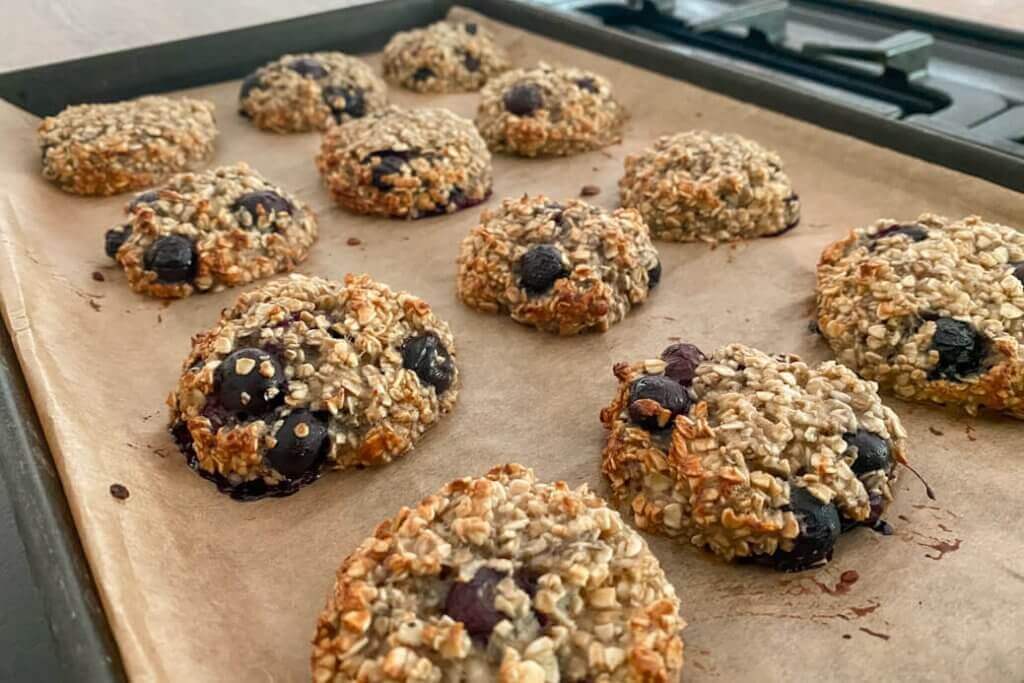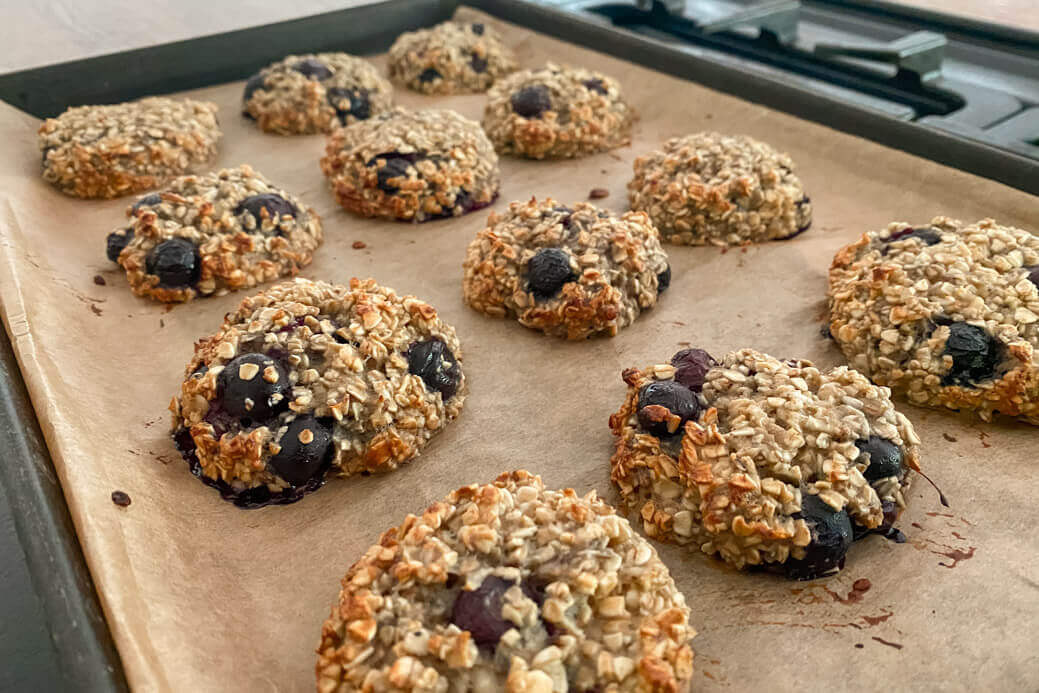 10. Go for a walk in nature with a picnic
Depending on where you're doing your Valentine's Day lockdown, this is a great way to get outside and change up the scenery whilst doing something for Valentine's Day.
If lockdown restrictions in your area don't allow you to go out for anything but the essential exercise you could do a morning coffee walk and then set up a picnic in your back garden. Get creative but the emphasis on this one is to combine your Valentine's Day in lockdown with some fresh air and outdoor activity.


11. Set up a projector movie date night
Notice a pattern here? Bring back the old school loving! Love letters and films on projectors.
Having a projector at home is a game-changer for movie night. I have this portable Apeman one which I use in my van too.
Invest in one, not only for Valentine's Day but for year-round date nights.
All you then need is to connect to your phone / laptop, bring up Netflix or a streaming platform of your choice and then buy your partners favourite treats.
Go to town and buy some cute popcorn holders too!
12. Bring travel to your home and create a themed cocktail evening
Where you may have treated your partner to an adventure, weekend away or a holiday (you could always book ahead for one?) why not bring the travel to your home?
Somewhere you and your partner have always wanted to travel to? Bring a themed night to your place for Valentine's Day evening.
Choose the country / location
Research the popular cocktail there (e.g. pina colada for Puerto Rico, Sangria for Spain)
Dress up the room with themed decor
Get outfits for the both of you
Play music from that country
Think of a game / meal you can tuck into to bring the country to life!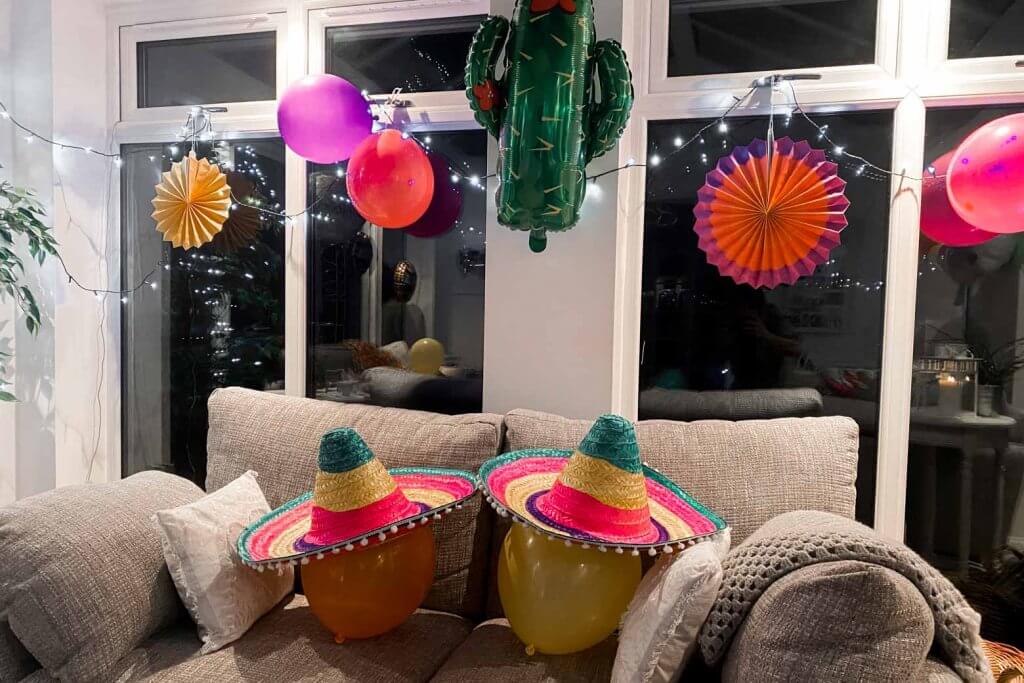 13. Invite your partner to dress up and come to dinner
Keep it simple, keep it fancy.
Dress up to the nines, indulge in the time to get ready with your partner and then have a date night as if at a restaurant. Either cook their favourite dish or order in and relax together for the evening sipping your favourite wine/cocktail/mocktails!
If you're cooking and looking for a little extra sass, go to town with this love heart casserole dish (use it all year round too for date nights!)
14. Plan a home spa evening
If you and your partner are more for the chill-out vibes and would normally treat each other to a spa day or spa treatment for Valentine's Day, a great Valentine's day idea is to bring the spa to your home.
Get all the face masks in, perhaps treat yourself / the two of you to a new skincare set, get some bath bubbles, some massage oil… you get the picture. Go all out with setting the lighting, the spa music and perhaps a light dinner / tapas.
15. Set up a sexy bedroom atmosphere
This could be the desert after any of the other Valentine's Day ideas in this blog post… Not that you need Valentine's Day as an excuse to do it.
You could however use Valentine's day as an opportunity to get creative and experimental. You could use Valentine's Day as an excuse to role play / bring to life yours and your partner's desires (that perhaps you've been meaning to do for a while), you could introduce some new toys, some new underwear etc.
Set the mood, the lighting, the intention and… just have fun.
16. Wrap up warm, get hot chocolate goodies and have a fire pit session
There's nothing cosier than a touch of cold air and an excuse to snuggle up to the one you love.
We missed out on firework displays this year but it doesn't mean you can't take the energy and create it in your garden.
Wrap up warm, make your favourite drinks, get a fire pit, perhaps some fireworks too and snuggle up with your love beneath the night sky. This is where my favourite conversations happen.
17. Make a love den with fairy lights and bedding
If you don't have a clear sky to lie beneath this Valentine's Day, identify a corner of the house and then transform it with bedsheets, fairy lights, bedding, blankets and cushions.
Create a little love den.
Make love in it.
Watch a movie in it.
Sleep in it.
You can even get these LED star projectors if you want to step it up.
18. Cheese and wine night
Create your own cheese platter, grab your favourite bottle of wine and spend the evening watching a movie/reminiscing on the beautiful journey you have both been on together.
If you're the one planning it, you could start off with some cheeeeesy jokes! E.g.
What type of music does a cheesemonger listen to? R & Brie
Haha! Or maybe not? But you could cut some hearts into your cheeses so you have a heart cheese platter and then fondue the rest (don't waste it!)
Make sure you save the cork and date it!
Of course, this Valentine's Day list of ideas has been focused on how to show the person you love that you love them but in between those moments, absolutely make time to do some things together… like cooking dinner!
You could get all the stuff to make homemade pizzas together, you could do a course each and make a Mexican feast.
Whatever you do, do it with love.
20. Plan a couples evening, play Mr. and Mrs.
If you and your partner are missing the energy of other people right now. spend a little time just the two of you and then engage in a zoom game of Mr. and Mrs.
Cocktails at the ready, it's time to challenge your relationships and your friends with some nitty-gritty questions.
What other Valentine's Day 2023 ideas have you got?
Love as always and happy adventuring,


Did you find this post helpful? I'd love you to share it for me.
Pin and save this blog post for later…