Snowdonia National Park is without a doubt one of the best places to visit in Wales, that is, if you love the outdoors. There are so many things to do in Snowdonia that every outdoors lover, adrenaline junkie and hiking enthusiast will feel right at home here.
Located in the North Wales and within close reach of thriving cities of Bangor in Wales, and Liverpool and Manchester in England, Snowdonia is even a strong contender for the best places to visit in the UK. Snowdonia is one of the UK's 15 National Parks and is an area with natural beauty and landscapes in abundance. There are so many fun things to do in the Snowdonia; you absolutely have to put it on your Wales bucket list.
If you're the type of traveller that seeks mountains and hills, countryside walks and hikes, active adventures and a beautiful coastline, Snowdonia is going to be right up your street. Hiking, caving, water sports such as rafting and even surfing, and climbing Wales' highest mountain, Mount Snowdon, are popular activities here. Whatever the weather, nothing takes away from the beauty and fun I've had in this UK National Park… You might just need to have a raincoat in your backpack and at the ready!
Check out my weekend in Snowdonia here.
In this Snowdonia National Park travel guide I am going to share with you where to stay in Snowdonia, what to do in Snowdonia and my favourite adventures so far. From summiting Mount Snowdon, trying the inland surf lagoon with Surf Snowdonia, taking on the longest zipline in Europe, to enjoying many of the walking trails, my time in Snowdonia National Park has been nothing short of adventurous! Keep reading if you're still asking yourself 'what is Snowdonia like?' so that you can get a better idea and start planning your trip!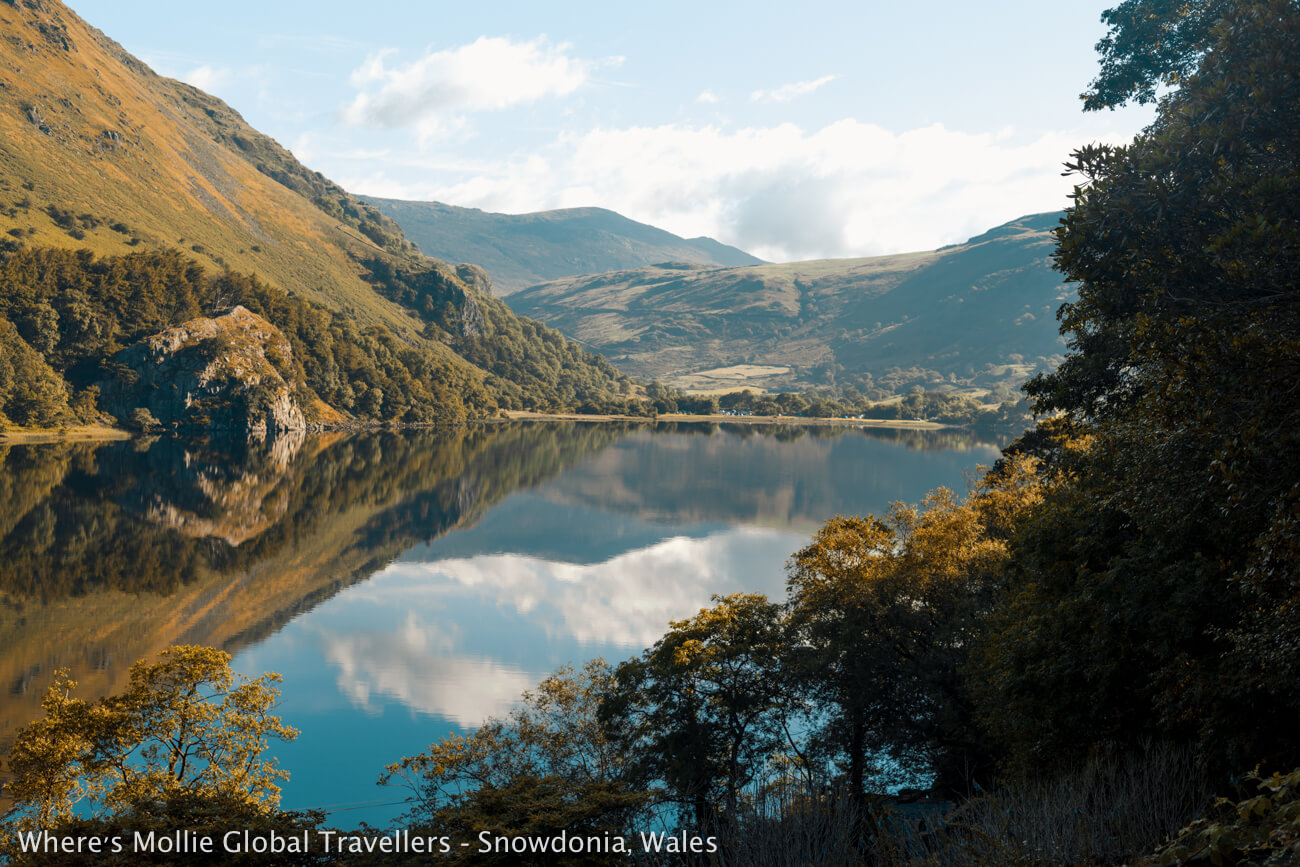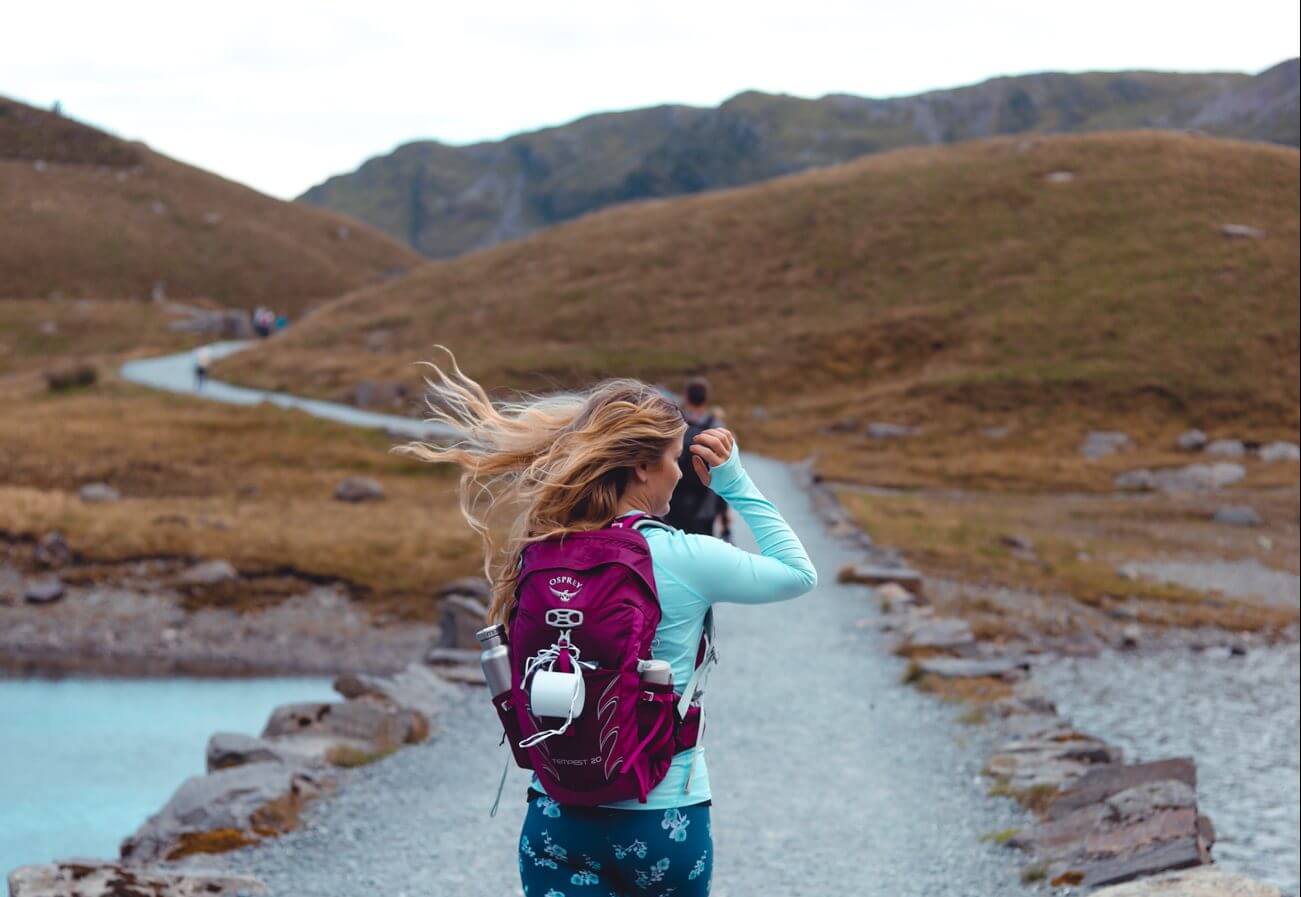 Snowdonia National Park:
A complete travel guide
Where is Snowdonia National Park located?
If you came here wondering 'where is Snowdonia National Park located', 'where is Snowdonia, Wales', or looking for a map of Snowdonia National Park you're in the right place. Snowdonia National Park is located in North Wales. It is was the first of the National Parks in Wales.
To drive to Snowdonia from within Wales, it's about 30 minutes from Bangor, 3.5 hours from Swansea and 4 hours from Cardiff. If you're driving to Snowdonia from England, it's about 1.5 hours from Liverpool, 2 hours from Manchester, and about 5 hours from London and the South East. If you're using a Sat Nav, pop in the postcode of your accommodation or a car park near a walking trail in Snowdonia.
However, it's recommended to take get to Snowdonia National Park by public transport to avoid congestion and pollution. There are regular, direct trains from London and Bangor. Book your train tickets online on thetrainline.com.
Check out this map of Wales to see where Snowdonia is located: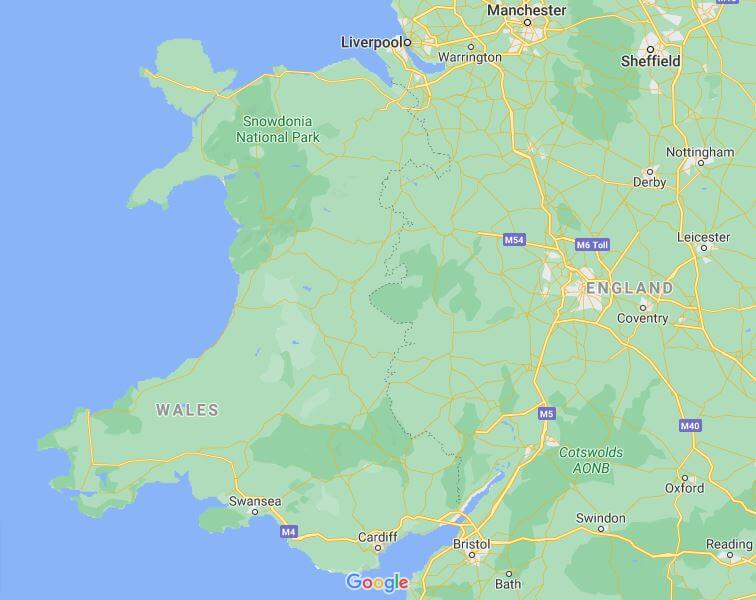 Where to stay in Snowdonia:
Where to stay in Snowdonia really depends on what type of accommodation you're looking for, and where you want to be based. Once you've got your list of the best things to do in the Snowdonia during your time here, plot them on a map and see where the most convenient base location will be. There are also lots of options for accommodation in Snowdonia, from camping to glamping, cottages to hotels and more.
How to find accommodation in Snowdonia:
Apartments and cottages in Snowdonia:
Check Airbnb for apartments, rooms and cottages in Snowdonia. Check out the best Airbnb stays in the UK here.
Apartments, hostels and hotels in Snowdonia:
Check out booking.com to find lots of hotels in and near Snowdonia.
On my last trip to Snowdonia we stayed at YHA Snowdon Bryn Gwynant, surrounded by wooded grounds and stunning views over Llyn Gwynant and Snowdon. It was the perfect group acccommodation in Snowdonia for a weekend full of nature, fun and adventure, as we had everything on our doorstep. Book your trip to YHA Snowdon Bryn Gwynant here.
Looking for an adventure weekend away in Snowdonia?
If you're looking for an affordable adventure weekend where your accommodation is in the heart of the finest Welsh landscape – check out the Wave Garden Spa hotel.
You can open up your hotel room curtains to the Adventure Parc next door to the hotel where they offer a wealth of onsite and offsite activities so that you can dive deep into Snowdonia adventure. Check out the offerings here.
…or you can kick back and relax in the Wave Garden Spa where you can even watch the surfers from the outdoor heated jacuzzi!
Book your stay and explore the facilities here.
Camping in Snowdonia:
There are also lots of Snowdonia campsites camping in Snowdonia, as well as the fact that if you have permission from the landowner, you can try wild camping in Snowdonia. There are also options for glamping in Snowdonia, such as with Snowdonia & Coast glamping.
What is Snowdonia like? What's the weather in Snowdonia?
As in many parts of the UK, Snowdonia weather can be unpredictable. The warmest months are June, July and August, when temperatures average at 17-18°C (and will be colder in the mountains). You get the most sunshine from April to August, and the most rain from October to January. Don't worry thought, there are plenty of things to do in Snowdonia in the rain and you should never let the weather in Snowdonia put you off an adventure!


The best things to do in Snowdonia National Park, Wales:
Snowdon is the highest mountain in both Wales and England (yes, if you're wondering whether to visit Snowdonia or the Lake District, it's higher than Scafell Pike), offering views over Snowdonia, Anglesey, Pembrokeshire and even Scotland and Ireland. It stands at 1085m and offers 6 different trails to reach its summit.
Some might ask, 'is climbing Snowdon difficult?' My answer: not if you have a base level of fitness and you are well prepared. Climbing Snowdon is not only one of the best hikes in Wales, but one of the best hikes in the UK, and something that I think everyone should experience.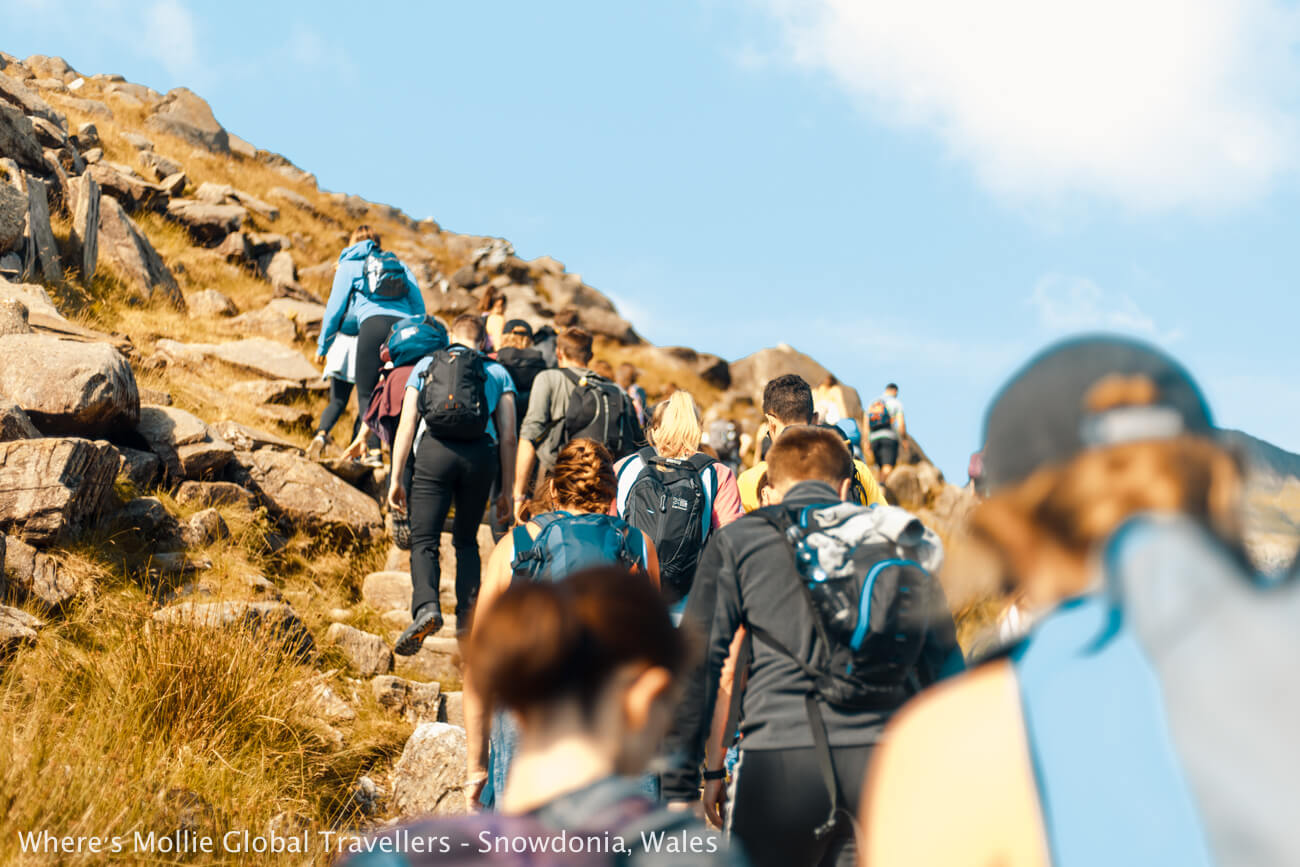 If you're wondering 'what is the easiest route up Mount Snowdon?', you are not the only one. With 6 trails up and down this beautiful mountain, it can be hard to know which to pick. After a lot of research, we decided that the easiest route up Mount Snowdon was the Pyg track and on our way down we took the the Miner's track.
3. Take the Snowdon Mountain Railway.
If you want to marvel at the views from the top of Mount Snowdon, but you can't or don't want to hike up, take the Snowdon Mountain Railway to the top of this beautiful mountain. Trains depart from Llanberis station and take you up the 1085m climb to the summit of Yr Wyddfa, Mount Snowdon. (Note: trains can only go up all the way to the summit after spring due to the snow and ice). You can decide between the traditional diesal train or the heritage steam train. Find out more about the Snowdon Mountain Railway here.
3. Take on Europe's longest and the world's fastest zip line in Penrhyn Quarry.
One for the adrenaline junkies out there… one of the most fun things to do in Wales and one of the best things to do in Snowdonia is the fastest zip line in the world at Zipworld! Take on the longest zipline in Europe as you fly over the Penrhyn Quarry at over 100 mph and marvel at the bright blue lake. The Velocity 2 can take up to four riders, so you can enjoy the rugged landscapes together. Find out more on the Zipworld website here.
4. Adventure underground at LLechwedd Slate Caverns.
Zipworld have an array of adventures and activities to do in Wales, including another in Snowdonia National Park. Get your adrenaline going as you explore underground. Decide whether you want to 'Bounce Below' in the trampoline park that is within a cavern, or take on the ultimate underground adventure in Wales involving a mix of ziplining, climbing, via ferrata, rope bridges and more! This is easily one of the best things to do in Snowdonia and you can find out more on the website here.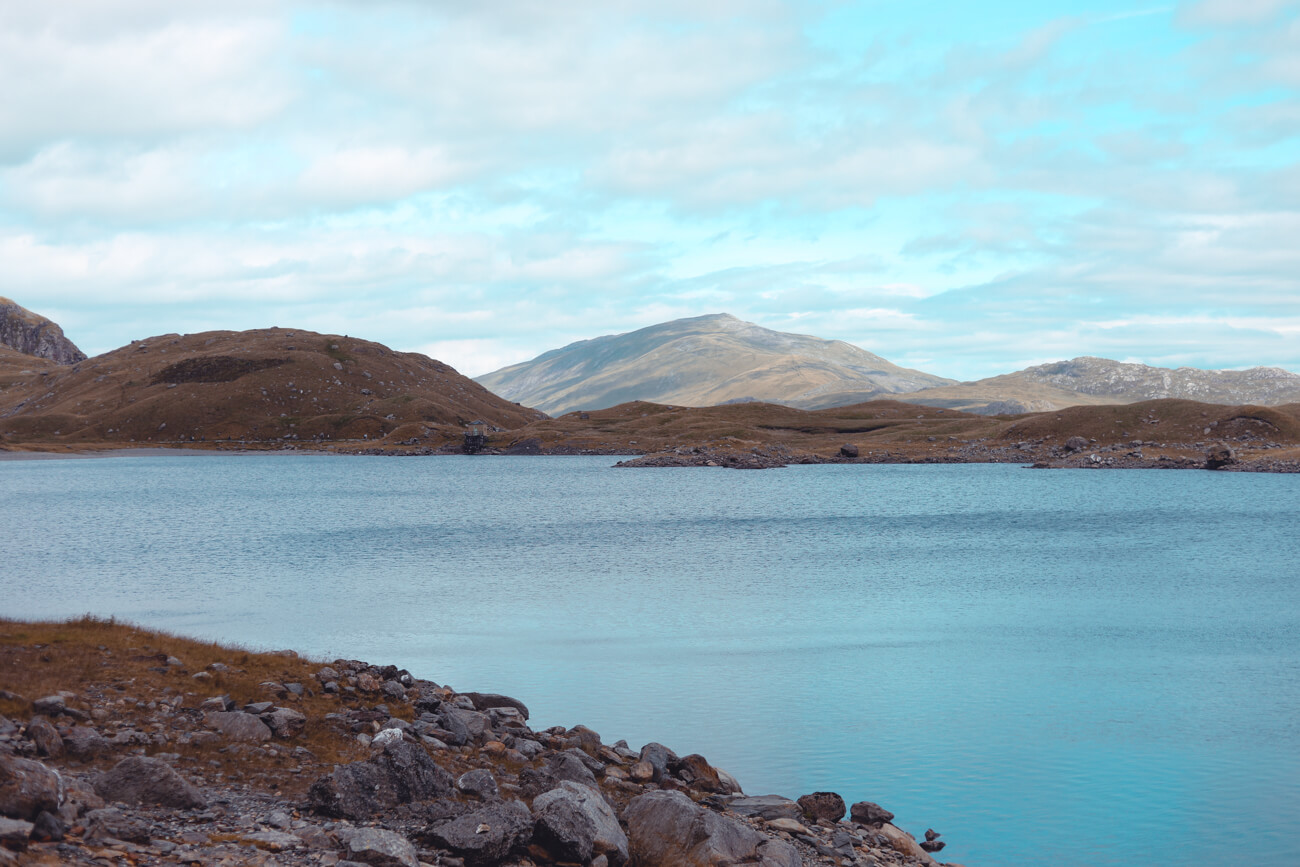 5. Catch a wave at Surf Snowdonia.
I can't believe you can really go surfing in Snowdonia National Park! One of the most fun things to do in Snowdonia if you love surfing is to head to Surf Snowdonia, the first inland surf lagoon, where you're guaranteed to catch some waves every time. Here they use technology to produce the longest man-made waves in the world, which can hold their power and form over any distance. There are waves for beginner, intermediate and advanced surfers, and they also have on site glamping pods so you can make a weekend out of it. Find out more on the website here.
Alternatively, if you want to surf in Snowdonia at an actual beach (or if you aren't a surfer and you just want to hit the beach in Snowdonia and relax), the best beaches in and around Snowdonia for surfing are:
Porth Neigwl
Aberdaron
Traeth Penllech
Porth Tywyn
6. Take on more of the many walking and hiking trails in Snowdonia.
There are so many walks and hikes in Snowdonia… it really is one of the best places to go walking in Wales and even in the UK. with breathtaking views of the rolling Welsh countryside, it's enjoyable come rain or shine!
While one of the best things to do in Snowdonia is to summit Mount Snowdon, there is so much more to this National Park than this one mountain. You might be wondering 'how many mountains are there in Snowdonia?' – well let me tell you, there are 15 peaks! And that's not to mention some of the other beautiful areas for walking in Snowdonia National Park.
Some of the best hikes and walks in Snowdonia include:
The Glyderau
Cader Idris
Cwm Idwal Walk through Ogwen Valley, a glacial valley
High Carneddau from Ogwen
Bochlwyd Horseshoe
Nantlle Ridge
Cnicht and Moelwynion from Croesor
Arenig Fawr and Moel Llyfnant from Arenig
7. Visit some of the towns in and around Snowdonia, such as Portmeirion and Betws y Coed.
There are plenty of cute towns and villages in Snowdonia that you should visit, but there are two, one within the National Park boundaries and one just outside the park boundaries, which have caught my eye!
Betws y Coed is said to be the gateway to Snowdonia National Park and one of the best towns to visit in Snowdonia. This picturesque town has an Alpine feel due to the magical, dense Gwydyr Forest surrounding it. There are lots of hotels and restaurants in Betws y Coed, as well as independent shops and galleries, nearby walking trails and lots of friendly locals. Don't miss a look at the Pont-y-pair bridge and the pretty church of St. Mary.
Just outside of Snowdonia National Park is Portmeirion. Visiting Portmeirion, a colourful Welsh village built to look like an Italian village, is one of the most popular things to do in Wales. Grab a takeaway coffee or gelato as you meander through the back streets, admire the brightly coloured buildings and soak up the energy of the main piazza. Before you know it, you'll feel like you're really in Italy!
8. Don't Go chasing waterfalls.
Not only is Snowdonia National Park home to some beautiful walking trails, mountains and hills, but there are also some stunning waterfalls in Snowdonia National Park. Hey, heavy rainfall isn't always a bad thing! One of the best things to do in Snowdonia is to go on a short walk or hike until you can hear the running water and then see it for yourself. Some popular waterfalls in Snowdonia include:
Swallow and Conwy Falls, near Betws y Coed. Swallow Falls are the longest continuous waterfalls in Wales. Conwy Falls feature a fish pass which assists sea trout and salmon in their endevour to reach their upstream breeding grounds! Both falls are powerful, located in peaceful wooded gorges, and are home to an abundance of wildlife.
Aber Falls, near Abergwyngregyn, are on the Aber River and are some of the most popular waterfalls in Snowdonia. They are formed of igneous rock and are 37 metres high!
9. Spend a weekend in Bangor.
Bangor is a small but lively city and university town, with ancient roots dating back to the 6th century. While it's technically not in Snowdonia National Park, it's only half an hour away, so it seems silly not to visit while you're in the area. After you've explored the dramatic Penrhyn Castle, enjoy some Welsh Cakes on the pier and watch the world go by. After you've beem for dinner, catch a unique performing arts show at Pontio before you call it a night and hit the hay!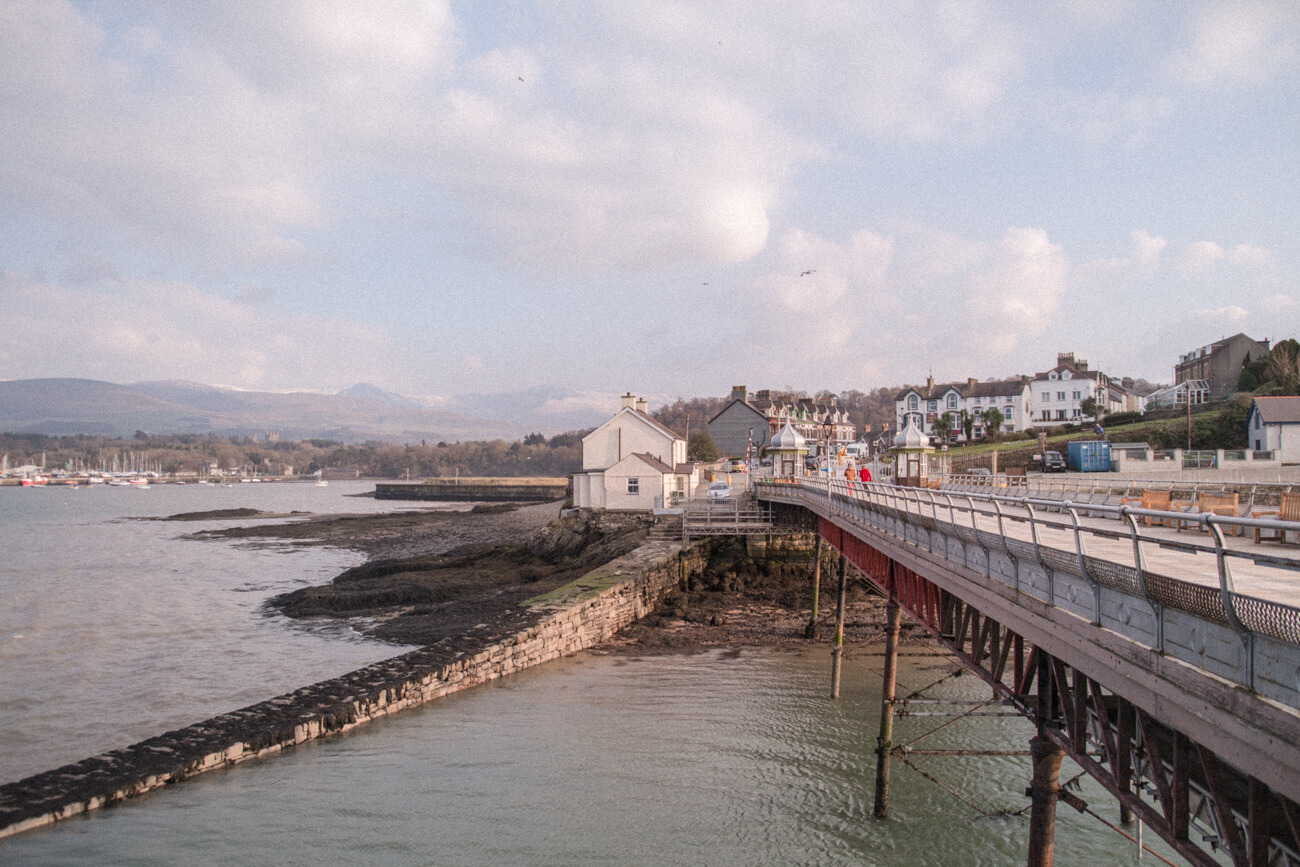 10. Enjoy a Rib Ride Boat Tour on the Menai Strait.
Fly up and down the strait on this adrenalin inducing rib boat! RibRide, an Adventure Boat Tour company, have a whole host of tours meaning you can experience the tranquility of the Menai Straits, alongside its stately homes, wildlife, architecture, ferocious tides and whirlpools, and admire everything from the perspective of the water. Whether you go to see the rocky peninsula of outstanding beauty surrounded by white sandy beaches, also known as Llanddwyn Island, or the seals and birds on Puffin Island, or over to Holyhead to see the Skerries, the Stacks or the birds and marine animals, you're bound to have a great time. You can even opt for the Velocity tour, the world's fastest RibRide. Check out the website here.


What are your favourite things to do in Snowdonia?
Where are your favourite places to visit in Snowdonia National Park? Anything you'd add?
Love as always and happy adventuring,


Did you find this post helpful? I'd love you to share it for me.
Pin and save this blog post for later…