With roughly one-sixth of the world's total population, India is the second most populated country in the world. Whether you're considering the likes of Mumbai, New Delhi, Goa or Kerala, you're in for a treat. Travelling through India is such an incredible experience.
In this blog post, I'm going to share with you the realities of travelling to India so that you are somewhat prepared for the madness you are about to experience.
India boasts a variety of landscapes from the built-up cities, to the deserts, beaches, rainforests and mountains making India such a diverse country to explore. Not only that, but it is also rich with culture, hustle and bustle, delicious food and full of stunning temples and architecture. However, it is a country you need to be well prepared for because amongst all the beauty there is a lot of craziness!
My name is Grace and, before you read any further, I want to make it clear that I had a wonderful time travelling India and I would go back in a heartbeat. There are however some things that it's important to be aware of and to consider before you go. I'm here to let you know exactly what they are. Ready?
The realities of travelling to India: 10 things you should know before you go
1. Research
I can't stress how important it is to do your research before travelling to India! Research can help you avoid some situations and prepare you for others. Although I must say, I came across my fair share of horror stories when doing my research for India which made me slightly nervous. In my opinion, take note of what you read online and use it to your advantage to plan but also take it with a pinch of salt and know that, like anywhere, people have totally different experiences when travelling in India. That's the reality of travelling right? The good, the bad and the unexpected are all part of the adventure!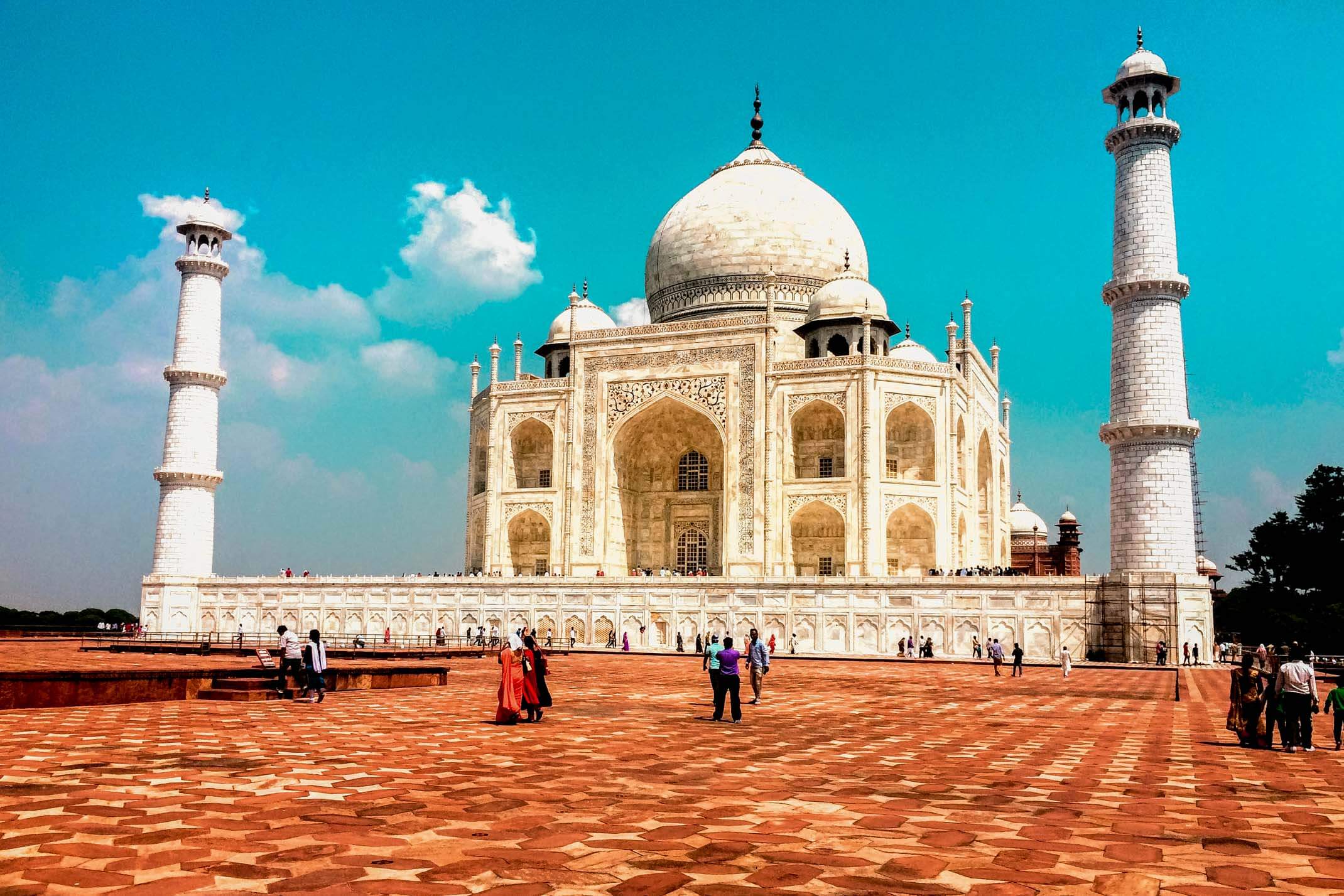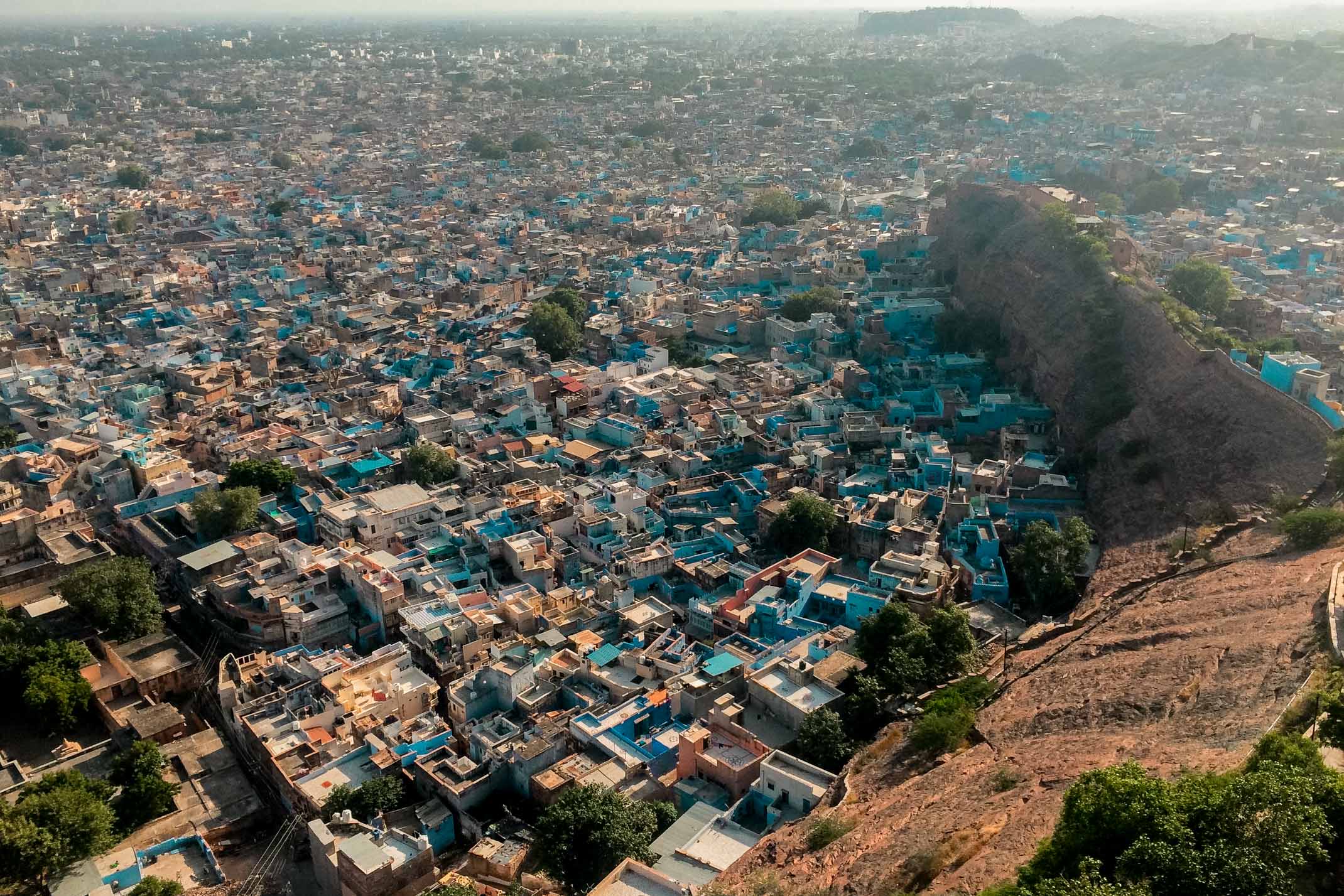 2. Start your travels in the North
If you are planning on spending a few weeks or months in India and travelling cross country, I would definitely recommend starting in the North of India. I thought it was best to get the real hectic places out of the way first especially in New Delhi, as I felt it started to gradually get calmer as we made our way further down south. I had this conversation with a few fellow backpackers who felt the same way and I really liked that I got to chill out in places like Goa and Kerala before leaving the country.
3. Pollution – bring a mask!
With India being home to 22 of 30 most polluted cities in the world: The pollution is pretty bad. The air feels incredibly smoggy and kind of thick. I would recommend bringing a mask, and with the current situation the world is facing that may be required soon anyway! I would take one to keep with you at all times or even a scarf to wrap around your nose and mouth as there were occasions I would be in a tuk-tuk and it felt like I was breathing in lots of dust that would scratch my throat, it was a pretty unpleasant feeling. Especially in tuk-tuks and in the bigger cities I think it would be good to have the option to protect you from breathing in any nasties!
4. You're going to be in for a culture shock
I'm sure you will have heard this a thousand times but you really will! India was the first Asian country I had visited at the time so that may have also been why I was so shocked at first but even after travelling a lot of Asia now, I still don't think anything is quite like India!
Without trying to write negatively about India because I do love it so much, it is hard not to mention the issue with rubbish and poverty that the country has. I found that some people would write about all the beauty which there definitely is, but completely ignore the fact that you will also see this other side of India. Then, on the other hand, I have seen people saying not to believe how bad it is and to ignore the bad headlines.
I agree to some extent but all I can say is that I saw a lot of these things but it is up to you if you let it ruin your trip or not. I understand that if you are staying in fancy hotels and going for more of a holiday then you might not come across as much than if you are backpacking and travelling around different areas!
A little bit of a taster of what my introduction to India was like….
Picture this…
Two young girls arriving in Dehli at 3 am in the morning with not a clue what to expect. We get in a tuk-tuk that our hostel provided and make our way onto the roads to be welcomed by the classic BEEP BEEP BEEEEEP sound of India. I like to describe it as organised chaos, even though the driving is ridiculous they do kind of know what they are doing, to my surprise I actually never saw any crashes the whole time! It was at that point we were starting to have the 'where he hell is we' moment. So our tuk-tuk pulls up at the hostel…it is dark, there are cows, there are dogs, there are people sleeping on the street, there are smells, there are really funky smells, and then our driver points to an alleyway and tells us our hostel is down there. He insists on walking us to it and as we wearily walk down the small walkway we get to the hostel and get checked in. I remember we didn't leave our hostel room till late afternoon the next day as we were so nervous, but I can assure you it was not as bad as what I imagined in my head!
Once you throw yourself into it and get used to your surroundings you soon realise that yes it is a bit mad and probably not anything you've ever experienced before but there really is not anything to worry about…people are people, like anywhere in the world and the majority of people are good.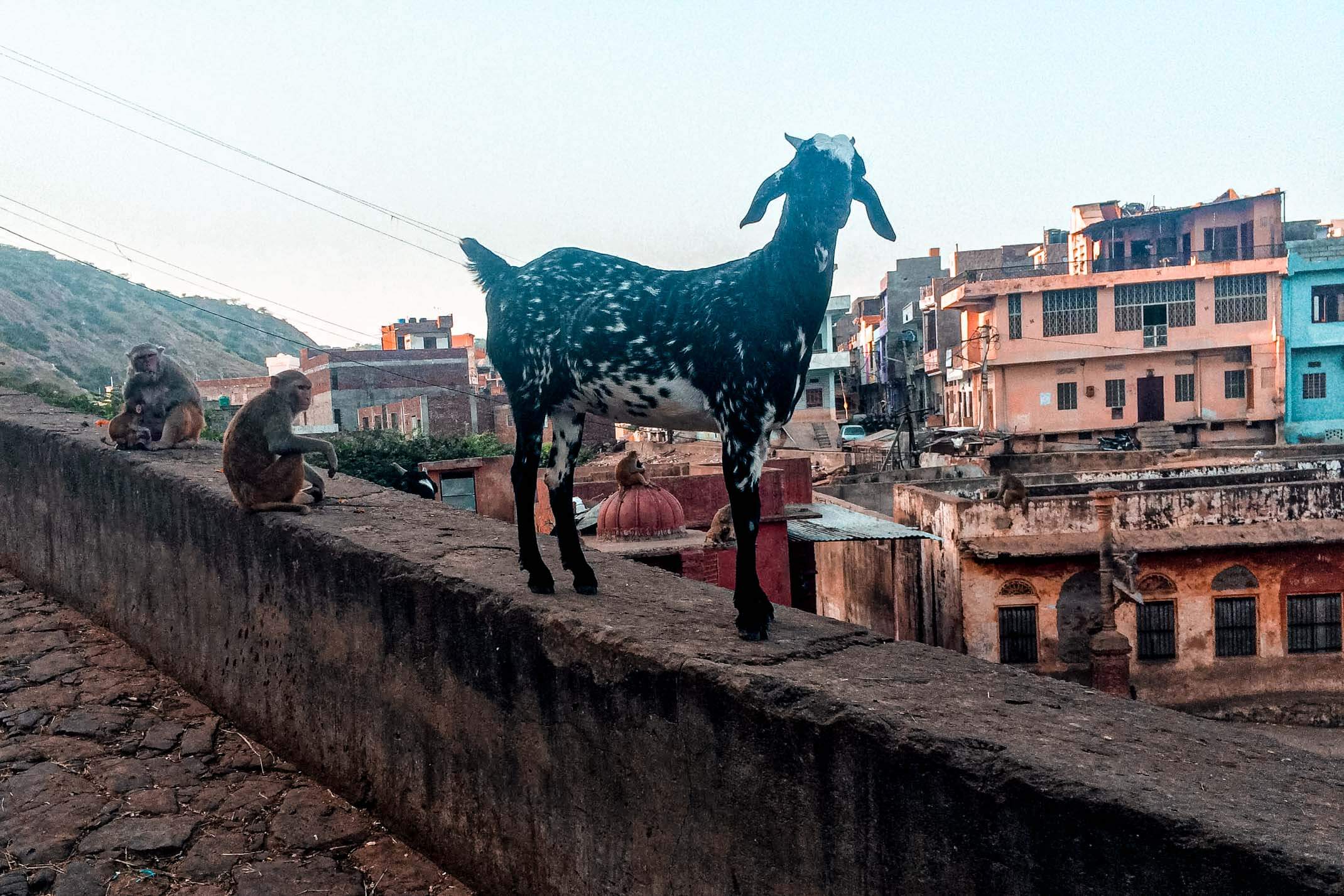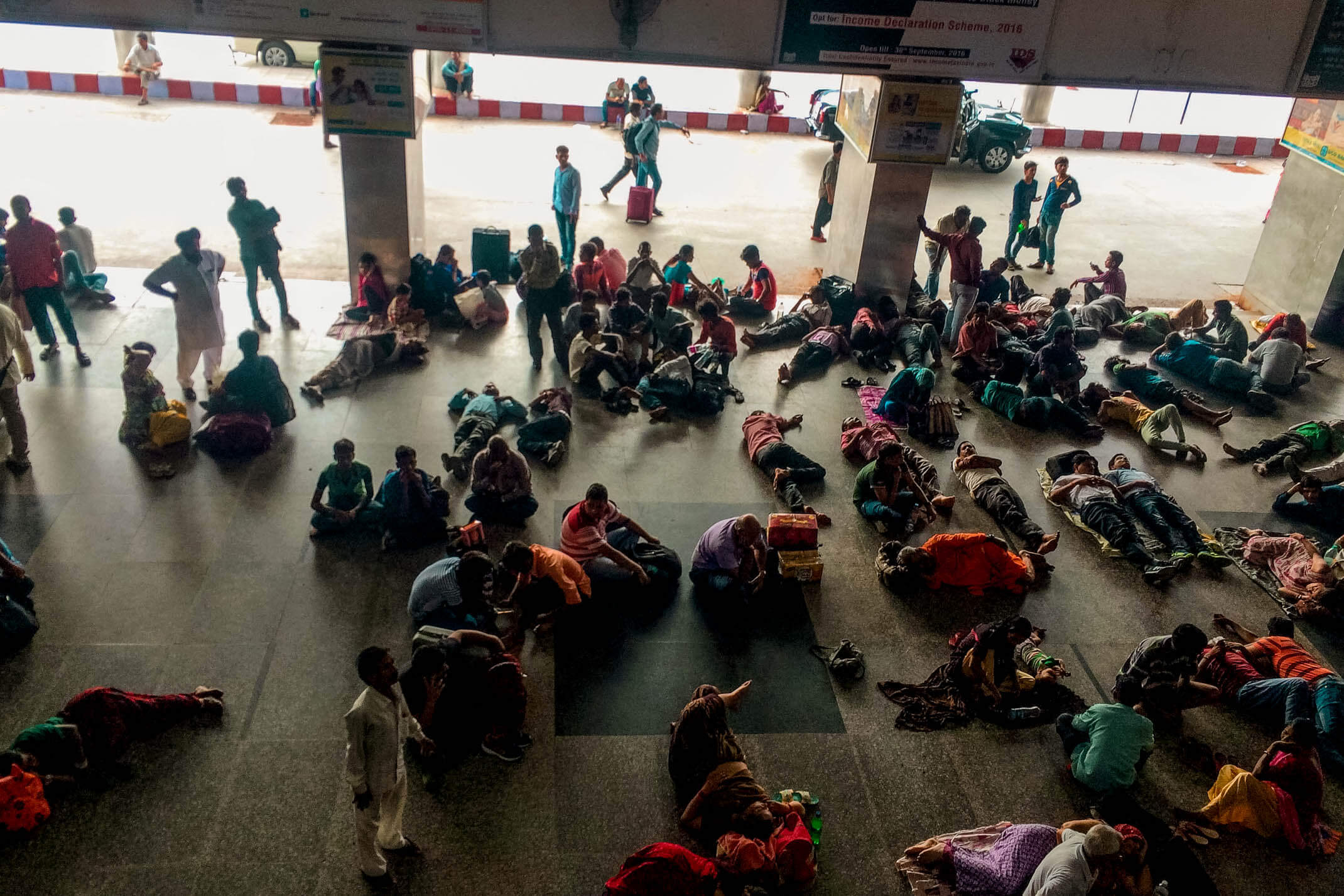 5. Be wary of scams
When it comes to buying tickets for trains and tours, just be mindful of scams. It is not to say that everyone is trying to scam you but it is definitely pretty common in India especially in the bigger cities. If it wasn't for doing my research beforehand and finding out that Delhi only has one official tourist office then I would have probably fallen for a few! Turns out there are a number of 'tourist offices' and some are seemingly very believable.
I would advise to always buy tickets online where possible and buy train tickets inside the train stations. Alternatively, there is the option to pre-book all of your tickets http://www.indiarail.co.uk if you know your exact route and know you are going to stick to it!
Luckily we managed to avoid nearly all scams but one. It wasn't the worst thing that could have happened but we had left it too late to purchase our train tickets and there were no seats left for us to move on with our travels. We met a man in the train station who offered to take us to a bus station where we could buy a ticket for a bus that would get us to our desired destination. After paying for an aircon sleeper bus (as it was a long way) it ended up being a local bus crammed full of people in the sweltering heat so that wasn't ideal for a long journey. However, it just ended up being another experience and story to tell.
Check out this site for the best information about buying train tickets in India www.seat61.com
6. Expect to be stopped for photos as a Western traveller
There were a number of instances when we were stopped for photos which were such a strange feeling but it is mostly because everyone is so curious when they see western travellers. There was also a lot of staring, which I don't think is viewed as being 'rude', I think they are just very curious. Again most people are so friendly in India and just want to help and ask questions about you.
7. Delhi Belly isn't inevitable but it's a real thing!
When telling people I was going to India EVERYONE would mention Delhi belly and even all the blog posts were telling me there was no way I could avoid it. I travelled with two other people and none of us fell ill! So it is possible to not get sick although I must admit I don't think my stomach was 100% normal during my time there but I never became seriously ill or bedridden. It does, of course, happen though and we did come across travellers who had experienced it. We were taking probiotics during our trip so I'm not sure if that might have helped us and I chose not to eat meat either (there are so many wonderful dishes without meat, particularly saag paneer which I lived off) however one of my friends did eat meat and was still fine.
8. Wear appropriate clothing
When travelling to any country, it's important to respect the culture and dress appropriately. I would say the dress code in India is not as 'traditional' as you may imagine, many people wear just jeans and T-shirts and not every woman is wearing a sari. As a general rule of thumb, I found it best to keep shoulders covered or just have a scarf with you to pop over your shoulders when visiting religious buildings and temples in particular and found the flowier the better. My go-to were culottes, loose shirts, maxi skirts and dresses. Crop tops are totally fine too!
Leggings are a no go unless you are wearing them underneath a dress or skirt. There was an occasion where I was rushed off of a night bus and didn't have a chance to put my trousers over the top and I did feel uncomfortable with the number of stares I was getting. Never did I feel unsafe during my time in India, but I just suggest wearing clothes that don't draw even more attention to you unless you are completely unbothered about the staring.
I found certain locations were a factor when considering how to dress, for example, everyone kept saying you can wear what you like in Goa as it is much more of a tourist destination and is a little more liberal which I found to be true. There are also so many stalls to buy lovely clothing so don't worry about not going out there with much because you will have so much opportunity to shop and grab some bargains especially because everything is so cheap!
9. Keep snacks on you
Depending on where we were, it was sometimes a struggle to find decent places to eat and the street food didn't always look appetising. It can make it extra stressful when you are really hungry and it's taking you longer to find somewhere to eat so my tip would be to make sure you have snacks with you when out for the day for those moments!
10. Travel slow
Lastly, if you are planning a longer trip to explore India I would recommend not rushing to cram everything in. It's easy to exhaust yourself and we made this mistake by trying to fit in too much. We had mostly given ourselves two nights in each place but that wasn't enough when we found somewhere we really loved and wanted to explore more. Travel slow and embrace India!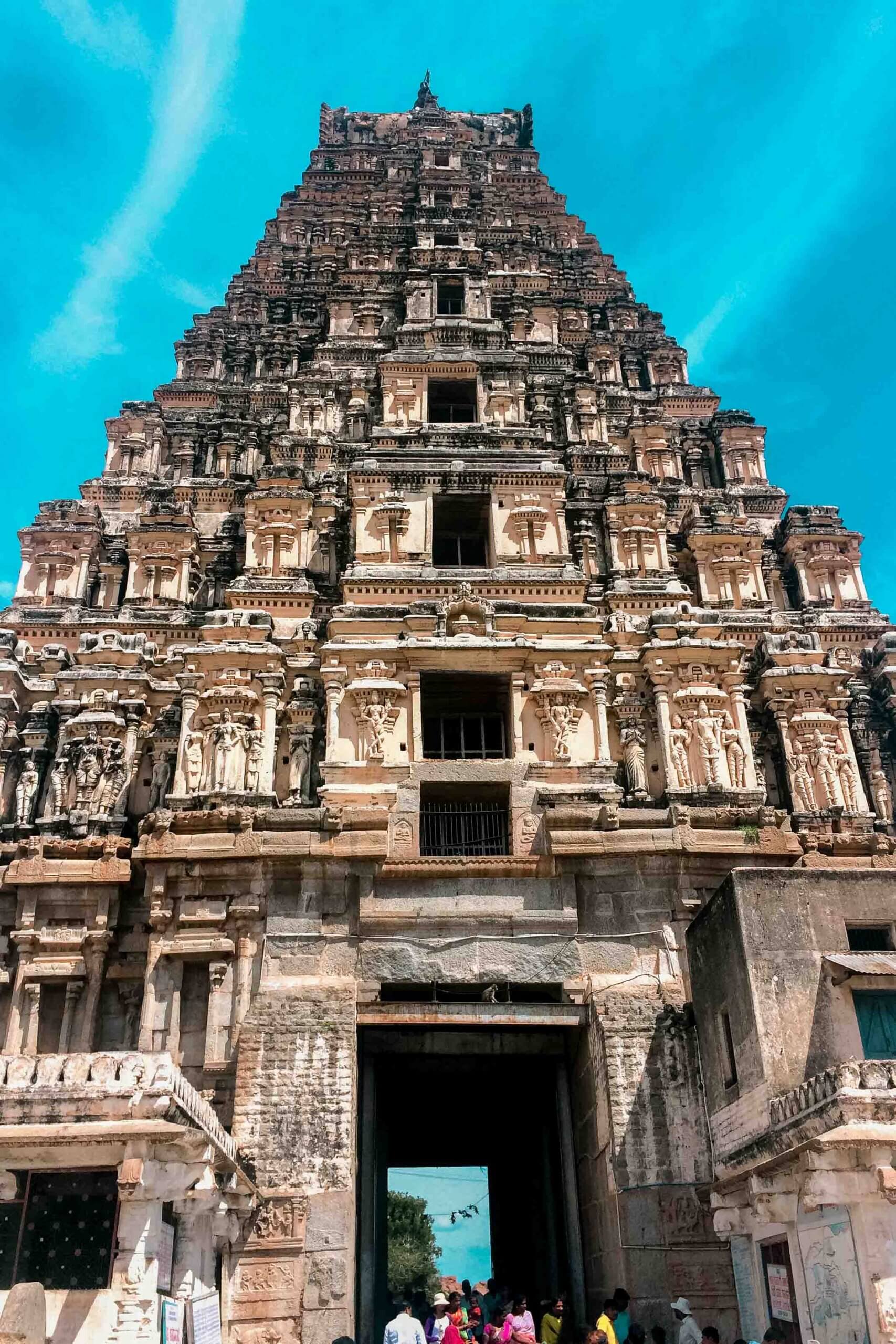 11. Listen to other travellers/locals recommendations!
Before going on our trip we had a rough idea of the route we were taking. It wasn't until we started meeting other backpackers and staff at hostels that we found out about places we hadn't considered visiting. We were made a recommendation to visit Hampi and Munnar which turned out to be my favourite places in India so I am so glad we listened to those suggestions!
Our route: New Dehli – Agra – Jaipur – Jodhpur ­– Jaisalmer – Udaipur – Mumbai – Goa – Hampi – Chennai – Kochi, Kerala – Munnar – Kochi
Summary
With all this in mind, India is a place I would visit again without a doubt. The craziness adds to the charm of the country and it's definitely somewhere where you come across something different and interesting happening every day, making it such an exciting place to travel. After 5 weeks we were exhausted and I was ready to leave afterwards, but maybe if we had travelled slower we may not have felt like that. I would also like to add, I travelled with two other people, another woman and a man so I can't speak for what it's like to solo travel India as a woman but I did meet plenty of women who were doing it!
Have you been to India? What are your top tips? Anything you'd add?
We'd love to know?
Did you find this post helpful? I'd love you to share it for me.
I can't do this without you.
Pin and save this blog post for later…