When I landed in the Philippines, the first thing I wanted to do was buy a sim card.
When travelling to Asia, getting a sim card seems the best way to navigate and enhance your safety and fun. The price of sim cards in the Philippines is very reasonable so it's good to have it as a backup, even if you don't intend on using it very often. At least you know if you need to call someone/search online, you have the option.
As a female solo traveller, having a phone with data is one of the things that increase my sense of safety as I know, should I need to, I have a way of contacting someone on my travels. As a solo traveller, no matter where I am in the world, my main priority is my safety.
When in Asia travelling solo as a female, there are a few things I'd highly recommend doing to increase your confidence. See all my tips for travelling solo as a female here. For example… carrying camera equipment draws unwanted attention and you want to avoid getting any of that!
By purchasing a local SIM card, I then have access to the internet, or at least to calls. I have access to GPS and I have a wealth of knowledge and tips whenever I need to call upon it.
Check out all the solo travel safety tips on my blog here.
Just use WiFi I hear you ask? WIFI, or WiFi at a good price/speed at least, is harder to come by in the Philippines than it is in destinations such as Australia, Thailand, Bali and New Zealand. So in the Philippines, having a SIM card was more of a priority for me.
I am not recommending the purchase of a SIM card to encourage one to be on one's phone more. This blog post comes from an angle of security and personal desire.
Other posts on my blog that you may enjoy:
Here's how to get a SIM card in the Philippines…
Why do you need a local SIM card in the Philippines?
Having a SIM Card is a safety net should you…
get lost and need GPS.
need to transfer money via online banking when out and about.
need to contact people overseas in an emergency, or just out of choice.
head out on a road trip and want to find your location on a map.
Having a local SIM Card, particularly in the Philippines is also extremely useful because…
The lack of internet means people don't use it here. Many locals have simple 'brick' phones, not smart phones. Business is done via texts and calls and so having a local SIM card saves you a gigantic phone bill made up of international texts and calls.
If you book a tour, it's good for the tour company to have a local number they can contact you on about pick ups and trip details. Times are relaxed here and so you may find you want to make a call more often than you think.
If you want to book a hotel or make an enquiry about availability, having a SIM card is by far the easiest way to do this.
Where can you get a SIM card in the Philippines?
There are counters at the airport selling SIM cards, but I couldn't get one when I landed because I didn't have any cash. I think they are a little more expensive here, but not too pricey in the grand scheme of things. Buying one when you land will save you heading to a city to buy it afterwards, and will mean you are sorted from the beginning of your trip.
At any of the street sellers
They are everywhere; you will see what I mean as SOON as you get here. SIM cards are a given in any mini-market or roadside shop. It won't be long before you see the TNT, Globe and Smart advertisement banners.
In a phone shop in the city
Just like in Europe, there are shopping centres and shopping malls, and phone shops within both. People in the Philippines are taught English at school from a young age, so if you can't find your way just ask someone and they will be able to direct you to the nearest phone shop.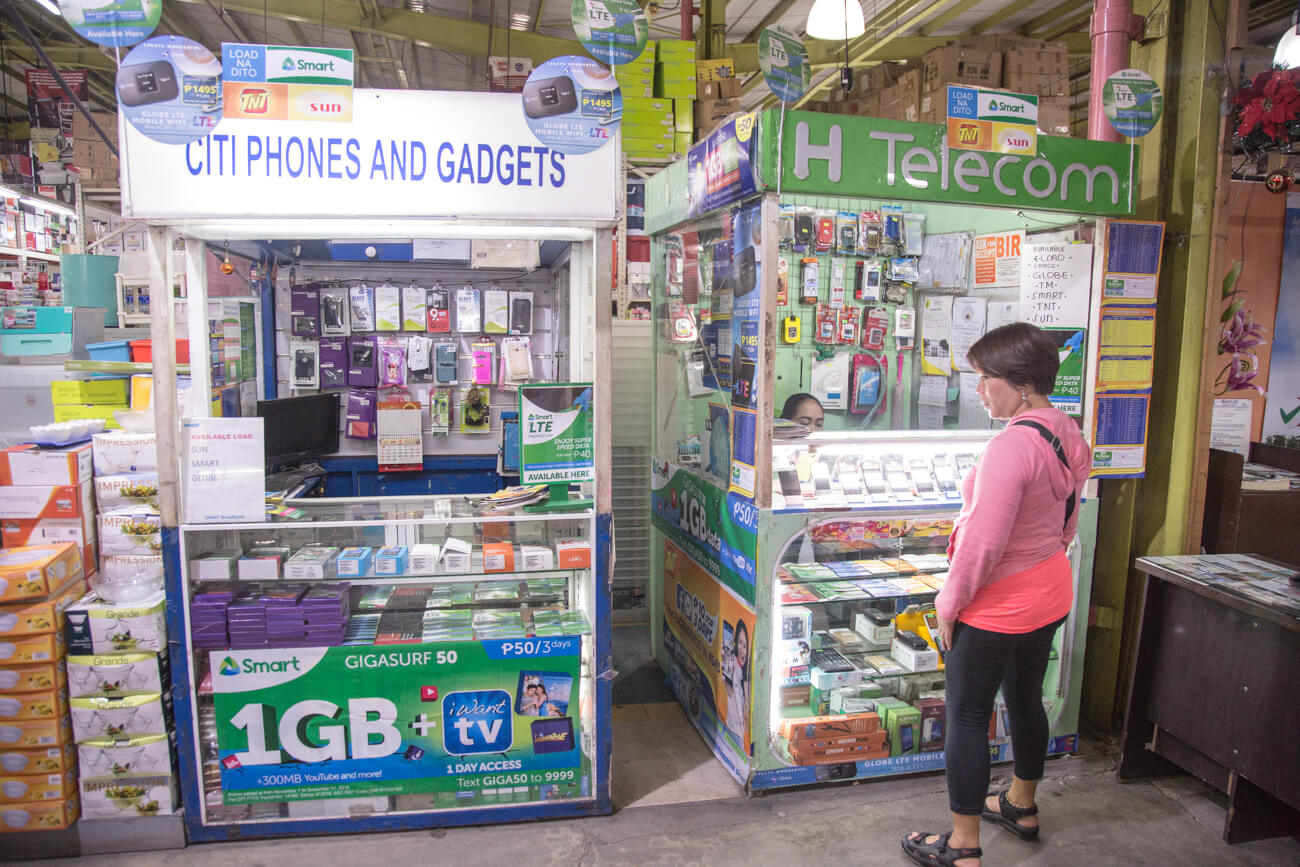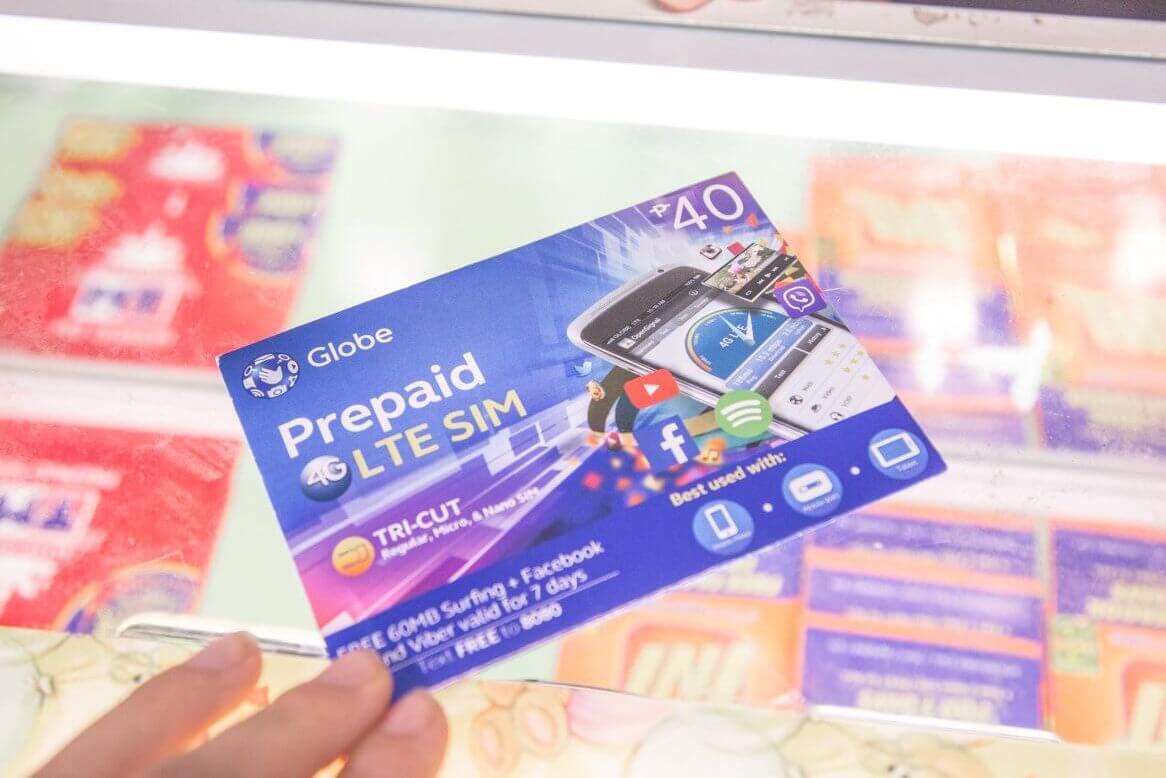 SIM Card networks to choose from…
You can get most of the SIMs above for 20-40PHP. There are lots of deals floating around for unlimited calls or texts too; simply ask the adviser.
If you want a data/3G based plan (like I did), there are deals for these too.
You will need to buy a SIM card and then purchase a 'load' which gives you your data plan.
I went to the nearest city to do this.
I bought a Globe SIM Card for 40PHP.
On top of that, I bought a 'load' for 599PHP (5GB data).
I got the lady in the shop to do the admin and activation, which took about 10 minutes, and then I was ready to go!
As of 2018, all Sim cards are valid for 1 year from the date you load it. It used to be 30 days! Each additional time you load Peso onto your sim card (any amount) the sims validity extends again to 1 year from the day you load.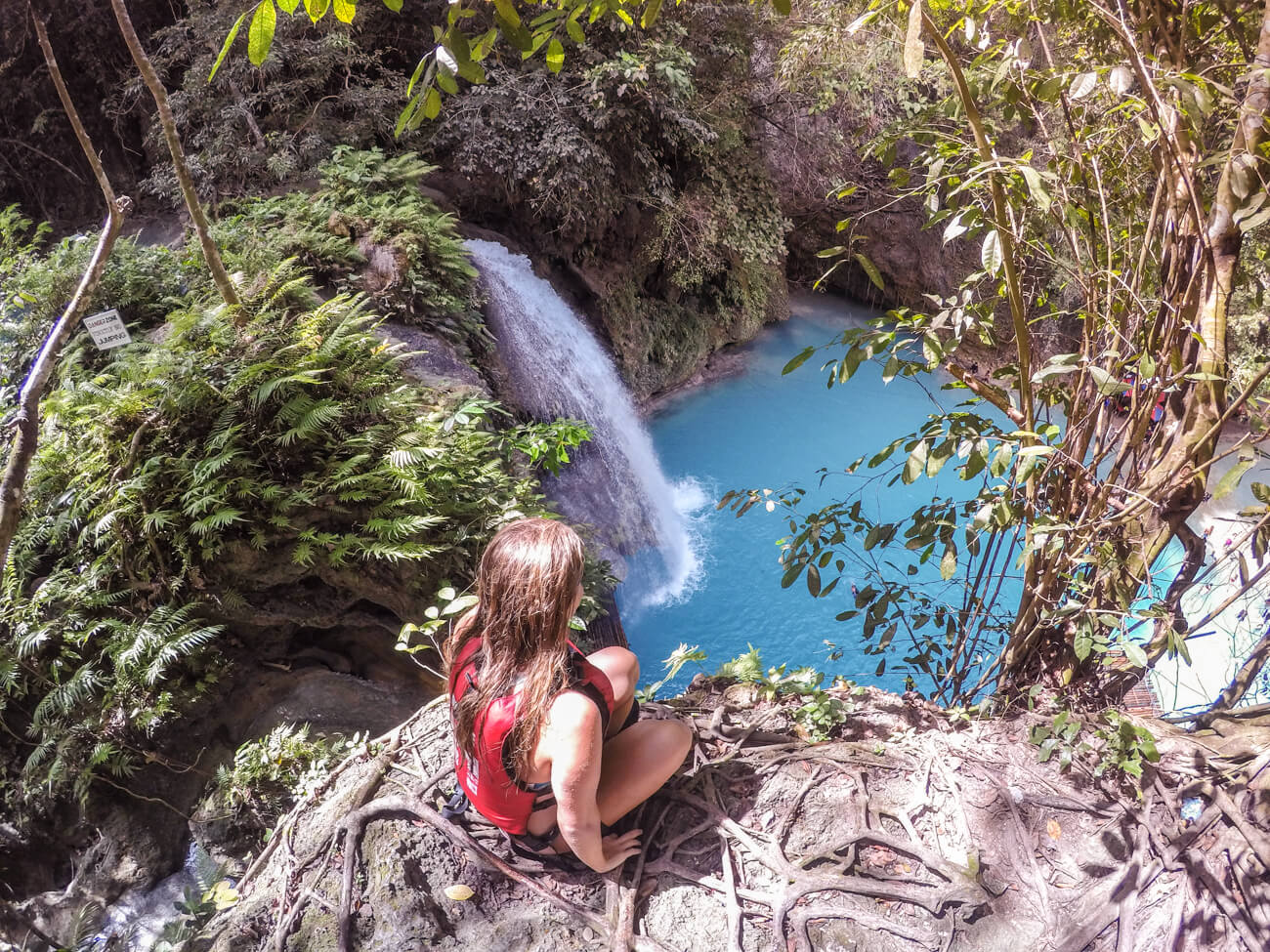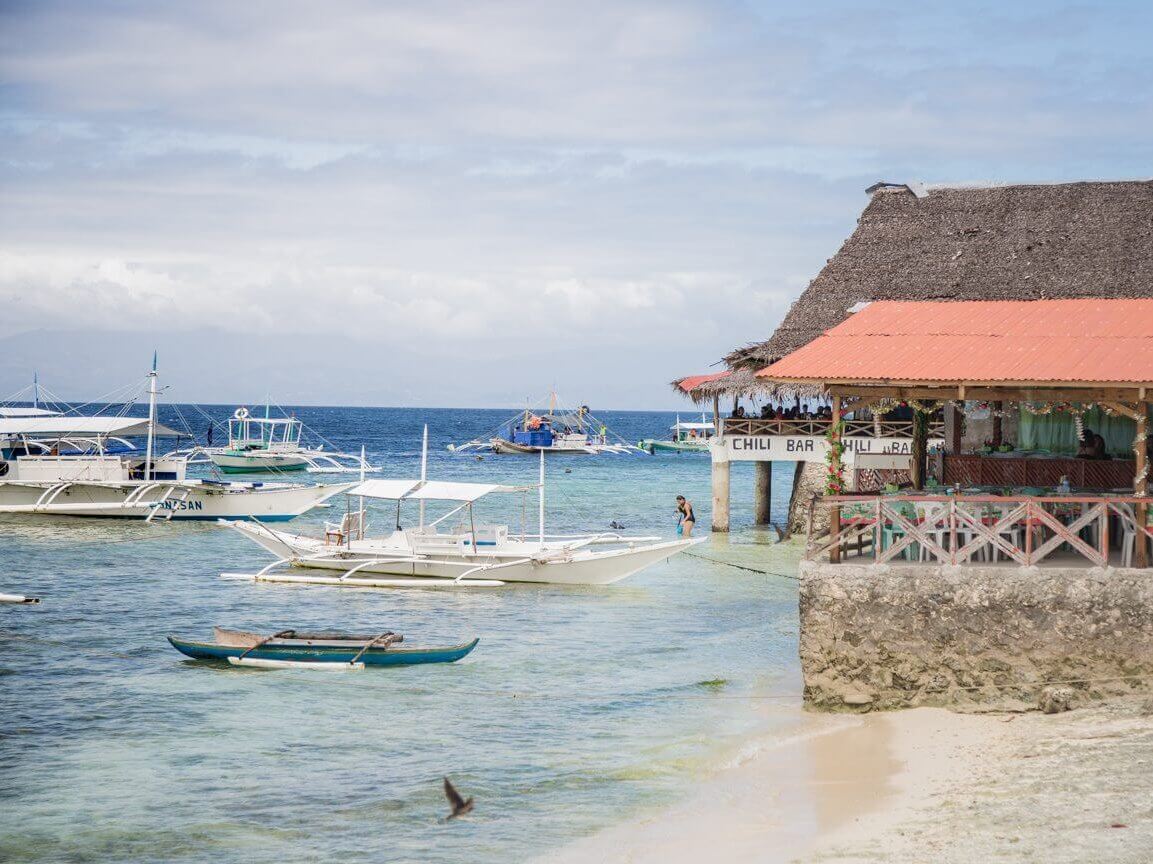 Hopefully this post has helped you, or will help you find the right SIM card for you.
If you're still stuck and don't know which one to buy, I would recommend heading to a phone shop in your nearest city to seek help.
If you need more travel advice, check out travel tips on my blog here.
The Philippines is a beautiful place to travel through, so if you're heading there or are already there… I wish you a wonderful adventure!
Watch my video about my experience volunteering in the Philippines, or check out the full blog post here…