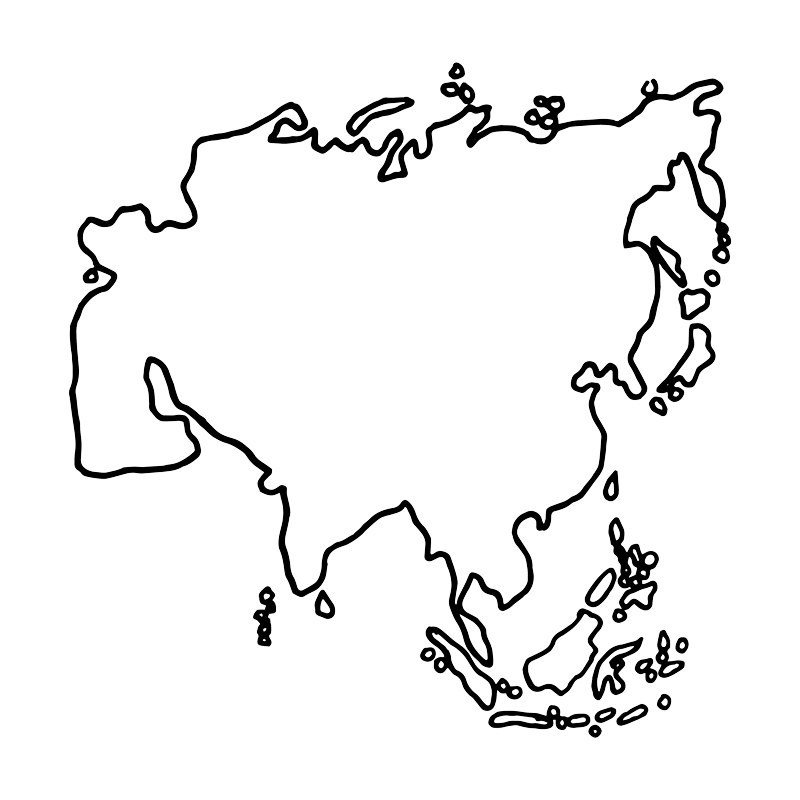 explore my guides by country
Whenever I'm looking for a vibrant, colourful adventure that's sure to throw me out of my comfort zone and provide some stories to tell, I think of Asia.
Asia, particularly the South East, is one of the most popular places on the map for a first-time backpacker. It's where my love for travel began! See my tips for backpacking SE Asia here.
Asia is Earth's largest and most populous continent, there's a lot to explore. From the floating villages in Cambodia, the bustling streets of Bangkok, and world-class surf spots like Uluwatu, Weligama Beach and Siargao Island, to the Spiritual centre of Ubud, sunrise at Angkor Wat in Cambodia and snowy adventures on the North Island of Japan. It's safe to say there's a diverse range of adventure and I've only just touched the surface.
Want to know the best places to visit in Asia and all my top tips for travelling in Asia? Grab a notepad and pen and tuck into my Asia travel guides below to get the inspiration flowing for your adventure.
As the world's largest continent, the best time to visit Asia really depends on where you are going.
Through most of Southeast Asia and South Asia, the best time to go is between November and March. You miss the rainy season and the extremely hot summers and get to enjoy Asia in the still very hot in-between period. November and March are probably the best months in that period to go if you want to visit Asia in shoulder season and miss the big crowds. There are exceptions to the rule though. For example, Indonesia and Malaysia have their dry season from April to October, so it's better to visit then if you can.
April-November is also the best time to visit Central Asia, an area that is very mountainous, and the summer is the perfect time to go hiking. The best time to visit the Middle East is September-November or March-May, which is when the temperatures are agreeable (not too hot) and there isn't a lot of humidity or rainfall.
Bali is a personal favourite of mine, particularly surfing in Uluwatu and connecting to all the spiritual practises and wellness offerings in Ubud.
Island-hopping in the Philippines, skiing in Niseko (the best powder in the world) and a few days exploring the incredible city of Tokyo are all up there with the best too. Indonesia is an incredible place to get your PADI (cheap) and go on some once in a lifetime underwater adventures. My first ever dive was with Manta Rays just off Nusa Lembongan.
Oh and I cannot forget backpacking in Asia, it's just the most colourful fun (and interesting) experience of them all. I did Thailand, Cambodia, Vietnam, Malaysia and Singapore back in 2013!
Bucket list adventures in Asia