Oh my gosh, I am so excited for you to explore Tokyo. In fact, I am actually quite envious right now that you are planning or even just considering a trip to Tokyo because I had the adventure of a lifetime here. If you're looking for a Tokyo travel guide, this is the post for you!
I'm feeling super nostalgic about my time in Tokyo and I've only been gone two hours…
Tokyo, for those of you that don't know, is the capital of Japan located on the largest island that makes up this Asian sensation, going by the name of Honshu. Tokyo is an undeniably thriving city that boasts a maze of streets and neighbourhoods all filled with endless colour and aroma. Tokyo's vibrant decoration and architecture makes even a walk to the shop for milk a highly engaging and photo friendly experience.
Tokyo really isn't your average Asian destination.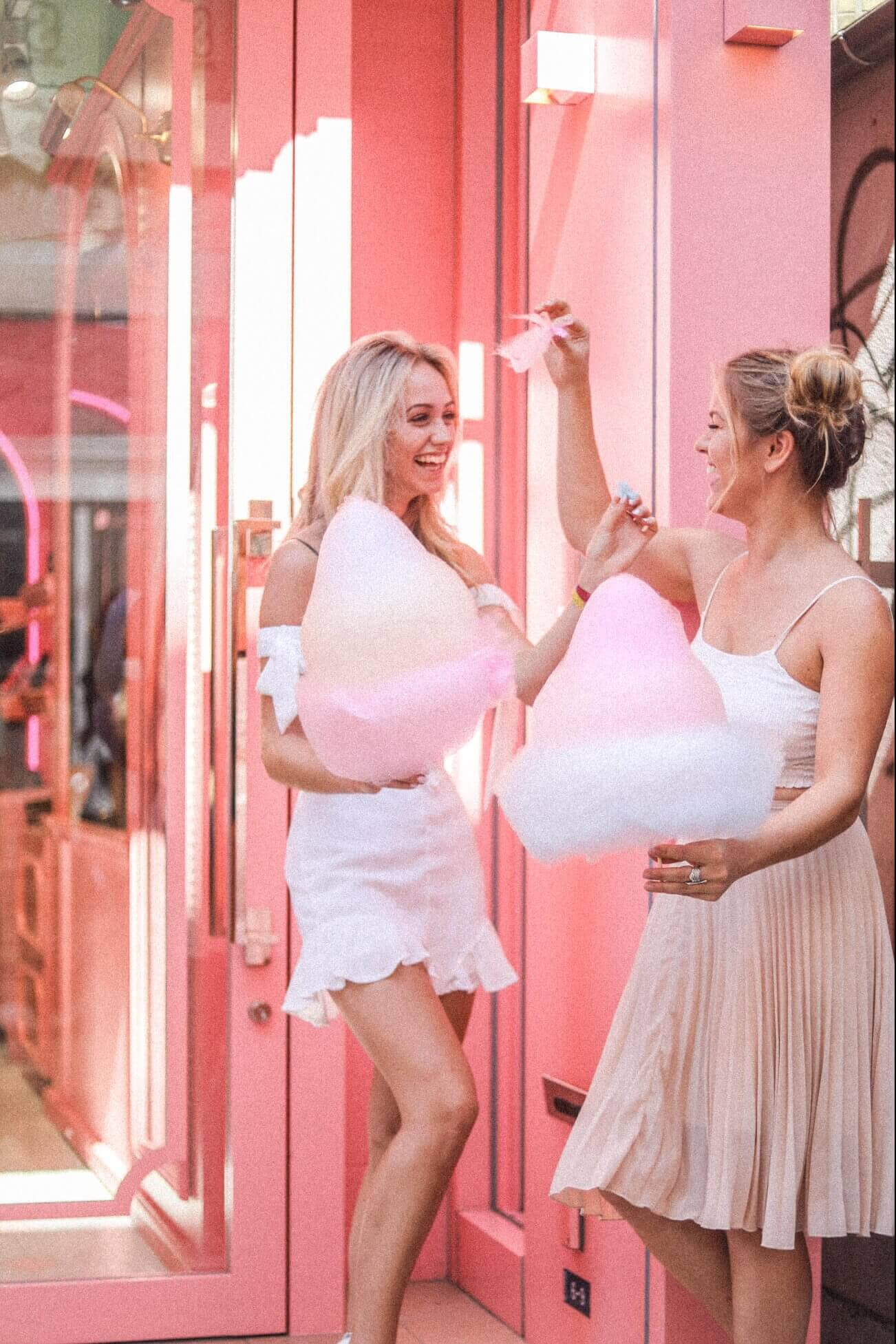 Whilst most Asian cities I've previously been too will have you hot, sweaty and like sardines in a tin on public transport, Tokyo is way ahead of the game. Their efficiently running and extensive infrastructure delivers you from one end of this large city to the other without a bead of sweat; the Metro is lot more spacious than the London underground and has air conditioning. It's quite amazing to experience.
People were honestly queuing nicely to get on the Metro, without instruction. The noise that sounds when the Metro doors are about to close sounds like you are a Disney film.
It's these tiny details about Tokyo that make it the most pleasant, fun and fascinating of experiences.
Add the calm and selfless nature of the Japanese population that was so evident throughout my whole stay and you cannot help but fall in love with Tokyo's subtle flare.
I just love that within minutes of exploring Shubuya's world famous crossing and candy flossed streets of Harajuku, you can be surrounded by endless greens, temples and hawking crows.
The diversity of adventure on offer in such a small vicinity keeps even an adventure seeker like me occupied infinitely.
To give you an example, during our time in Tokyo we:
petted hedgehogs in a hedgehog cafe
went to a sumo wrestling competition
drove go karts through the city dressed as Mario Kart characters as the sun set
ate picnics in the park
explored temples
learnt how to make sushi
ate rainbow coloured candy floss with harajuku girls
went to a fresh fish market
ate on a kill bill set
sung karaoke in a private room for some casual evening entertainment
and more!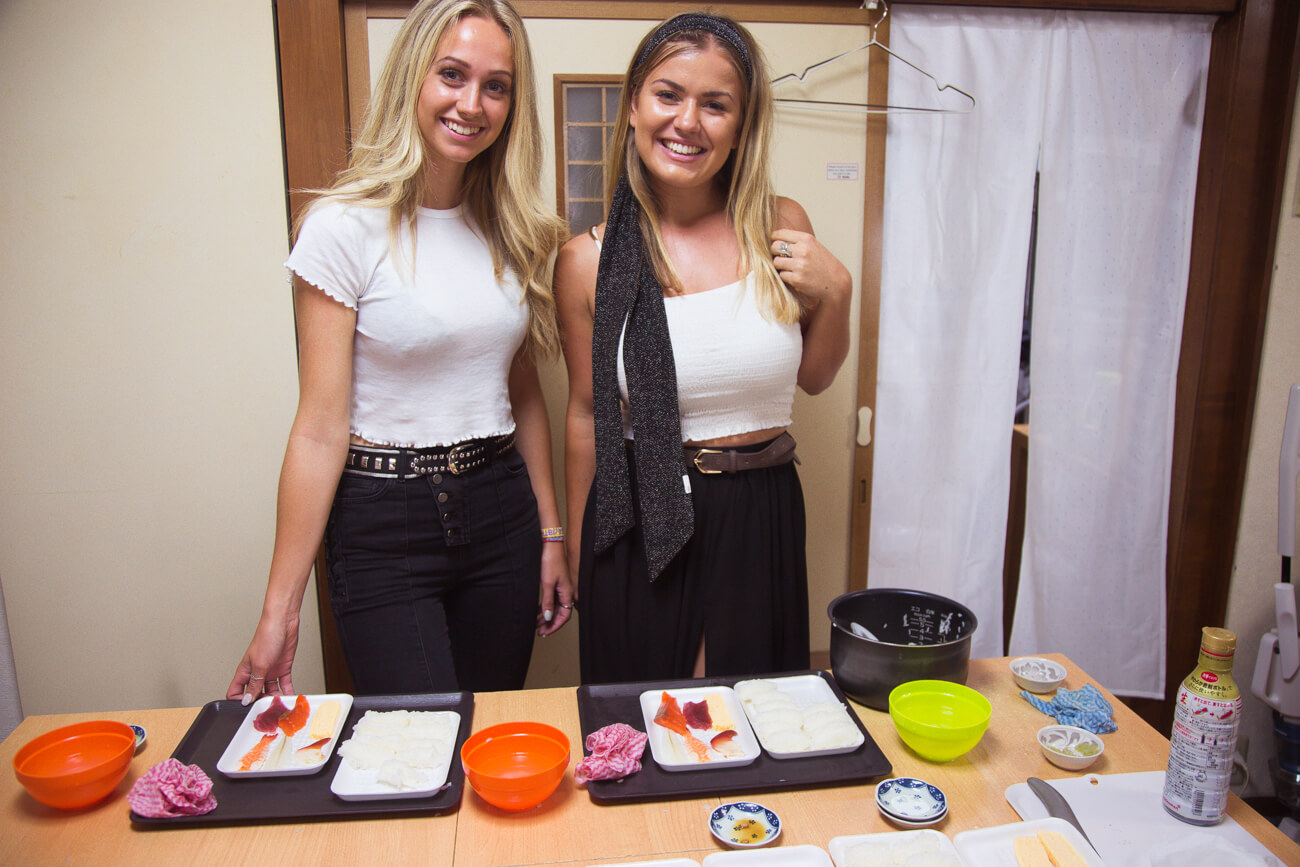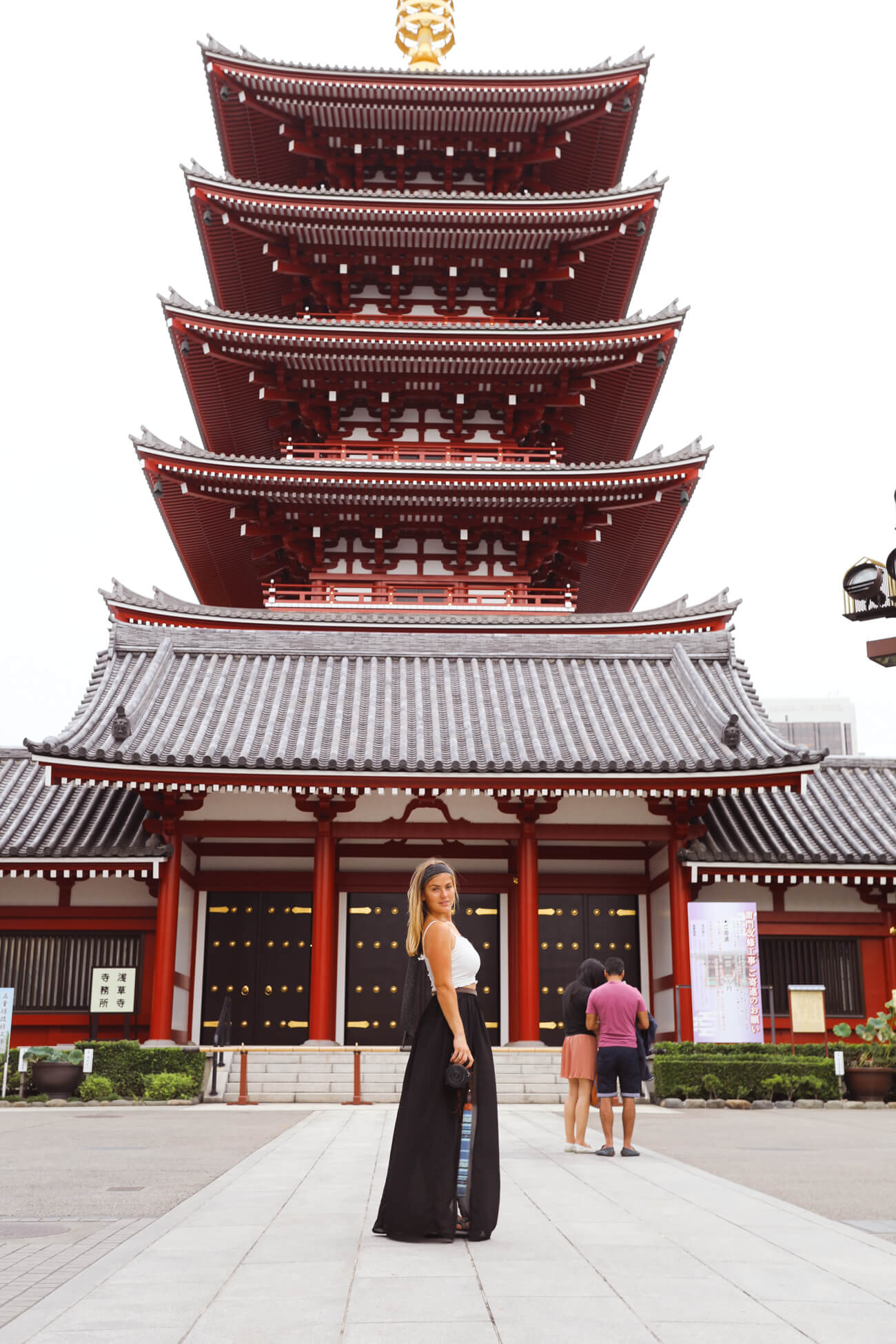 Your senses will be totally awakened throughout your whole Tokyo experience. Trust me, it's magic.
Should you manage to be king of no jetlag and with some time to spare during your visit, you should definitely consider the likes of Osaka and Kyoto too.
My guide to Tokyo, Japan…
As always, I've plotted all the places I went to (plus the ones I didn't quite have time to see) that may be of interest to you onto a Google Map. Everything mentioned in this post is plotted, so open this link up on the Google Maps app on your phone and you navigate yourself to the hottest places in Tokyo!
The ultimate Tokyo hotspots on a Google Map, just for you…
Getting to Tokyo…
Tokyo has two airports: Narita & Haneda. Most international flights go into Narita, and domestic into Haneda.
I flew with KLM from London to Tokyo (Narita), with a connection in Amsterdam. It was a great experience that I'd fully recommend (read more here). So, if you can get to Amsterdam easily, then you know you have a good connection to Tokyo.
Alternatively, some airlines fly directly from London to Tokyo now, taking out any stress of missing a connecting flight. If you're flying from outside the UK, Tokyo is a massive international airport and is likely to have a flight that will suit you!
Getting from Narita airport into the city centre
From the airport you have a few options:
Three train lines serve Narita Airport: Keisei, JR East & Narita Express. Tickets range from 750-5,000 yen depending on the line you take.
Uber or taxi: 20,000 – 30,000 yen, depending on where in the city centre you need to go to.
Bus: 1,000-3,500 yen each way, depending on the route. Check the timetables here.
If you're flying into Haneda airport, there are also connections to the city centre! They are less frequent but the journey is quicker and cheaper. Find out more here.
When should you visit Tokyo?
Tokyo can be a year-round destination – it just depends on what weather you prefer!
Mild weather (summer by day, jackets for evening) and blossoming of trees. Cherry blossom season!
Hot weather (up to 40deg) and rainy season.
Autumn (September – November)
Temperature cools a little but it's still pleasantly warm. September runs the greatest risks of typhoons but aside from that it's a great time to explore.
We went 13-23rd September and crossed paths with a Typhoon. I would say we had 1 cloudy day, 2 heavy rain days and then a week of gorgeous hot sunshine!
Winter (December – February)
Clear, crisp and pleasant. Temperatures usually average 1-5 deg, but Tokyo receives little or no snow. Head north for the snow! See my snow trip to Niseko (north island of Hokkaido) here.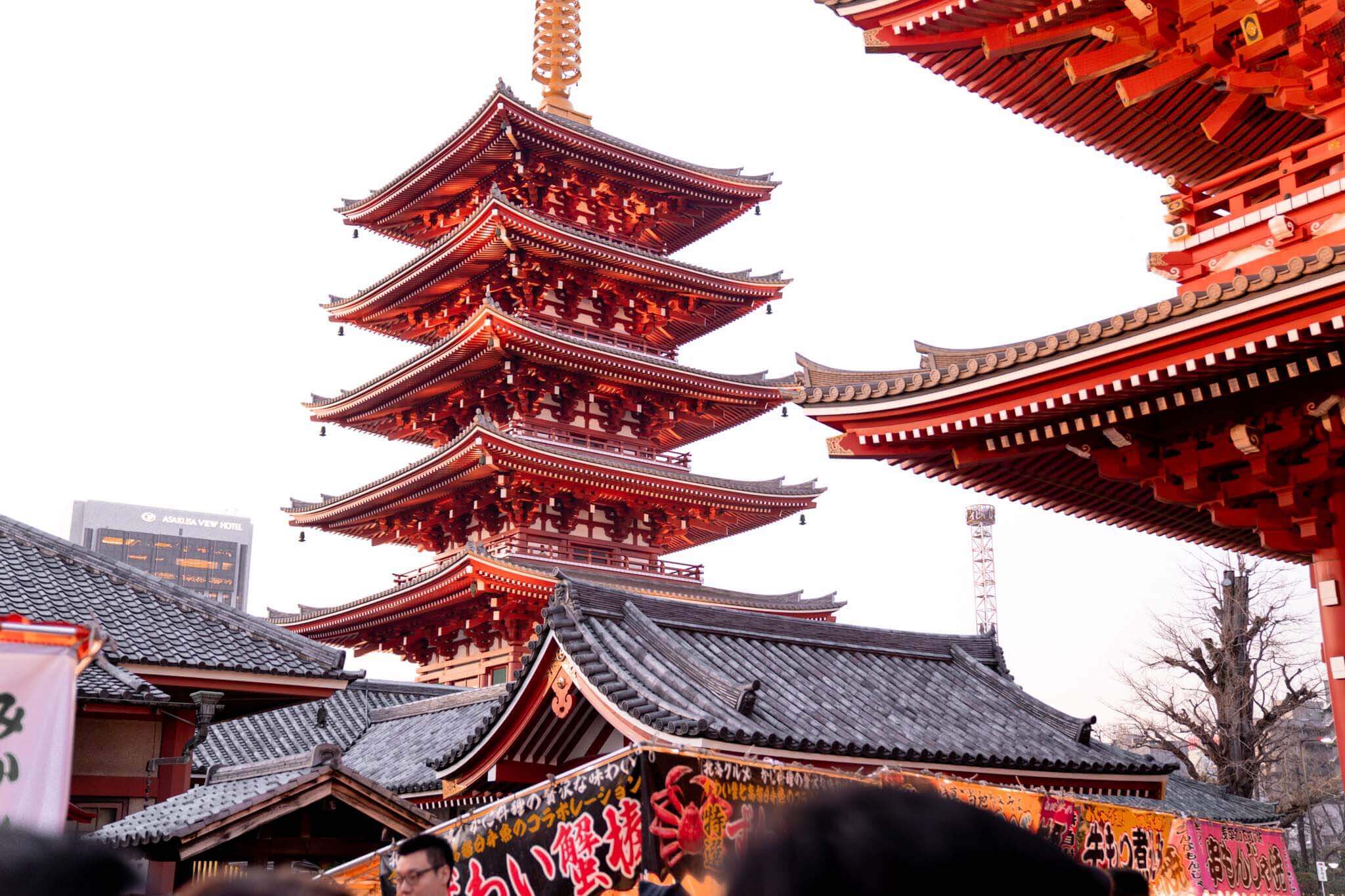 Where should you stay in Tokyo?
To be honest, the transport system is so good I wouldn't stress too much about where you stay.
I stayed in the heart of the shopping, food and lights district – Shibuya. This is also where you'll find THAT crossing, the one claimed to be one of the busiest in the world – Shibuya Crossing.
Though you will most definitely find hotels cheaper in other areas, if you can hunt down a bargain or afford to be in Shibuya – that would be my recommendation. That's if you want to be in the heart of Tokyo's entertainment and madness anyhow.
I don't have a direct recommendation as I stayed with a friend in Shibuya but as always, I'd check booking.com and Airbnb.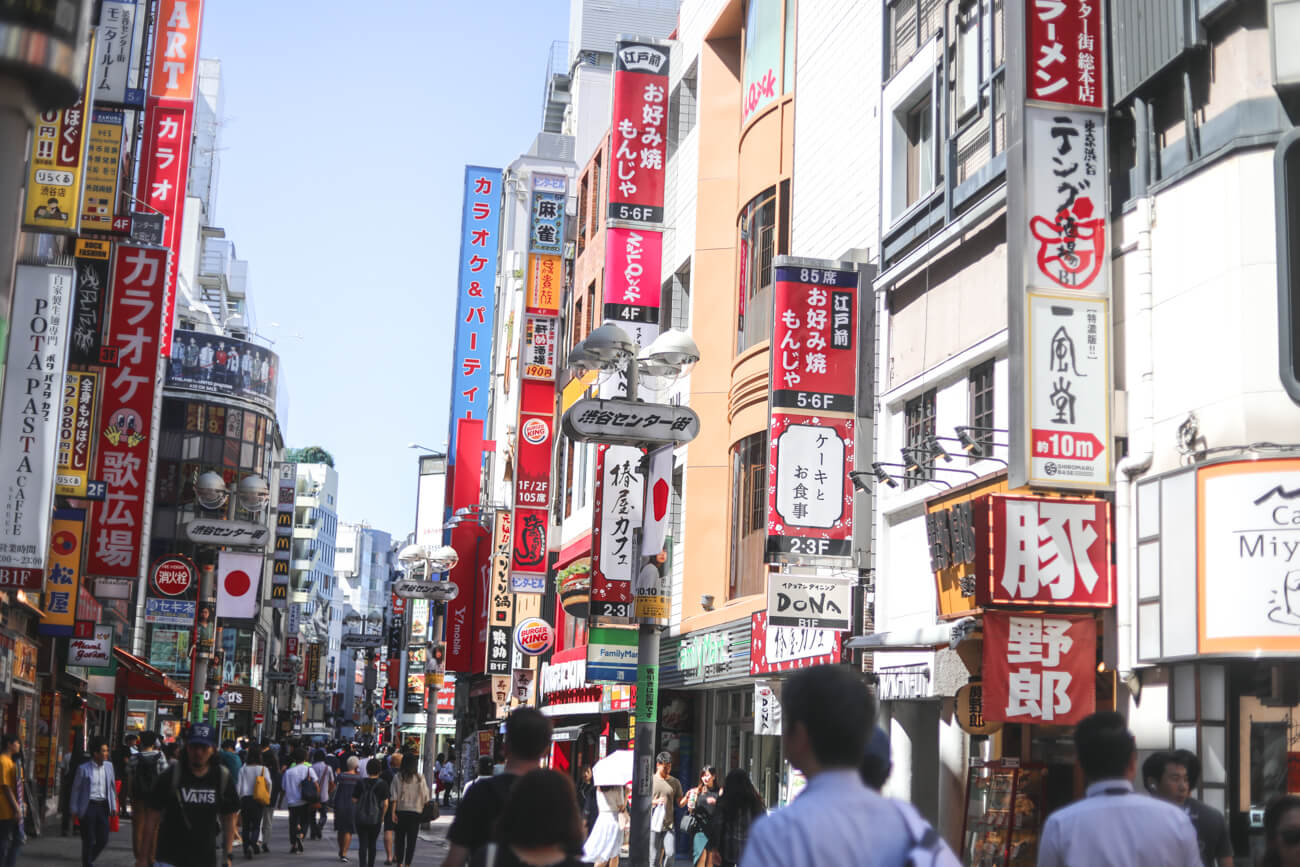 Getting around Tokyo…
As I mentioned previously, the tube and metro system is super quick, it's clean and it's efficient; I would definitely recommend giving it a go. It will open up your Tokyo experience, make the city seem super small and cut costs of taxis.
You can of course buy single tickets but if you find yourself a fan of the metro like I was, definitely get yourself a Moo Moo card. You can pick one up at any station and it acts like an Oyster… but better. You'll save the pennies with one of these if you're taking multiple trips.
Things to see and do in Tokyo…
1. Wander the Electric Takeshita Street in Harajuku.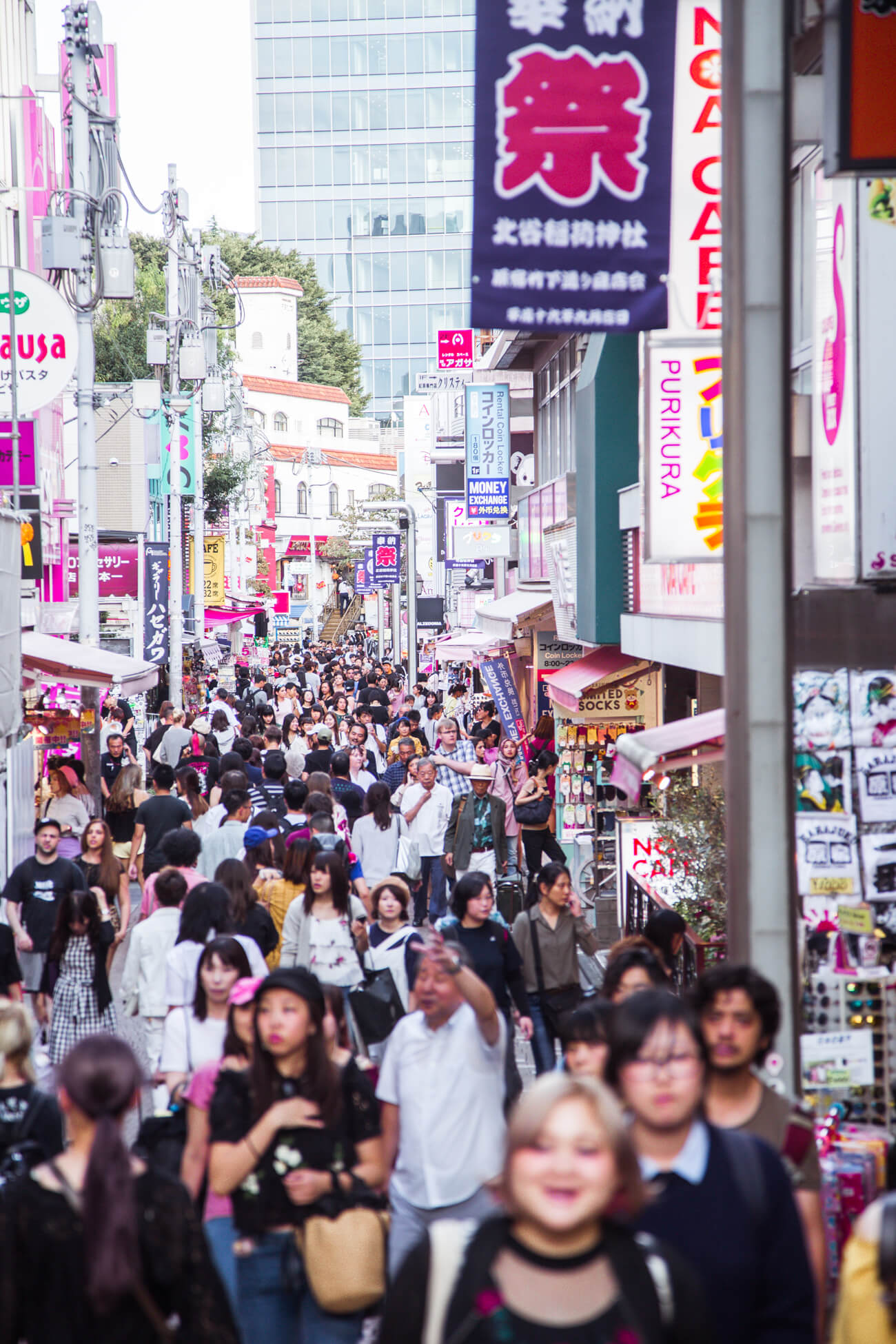 2. Walk the legendary Shibuya Crossing.
3. Experience a Cat / Owl / Hedgehog / Rabbit Cafe.
We went to Harry's Hedgehog cafe! Find out more here.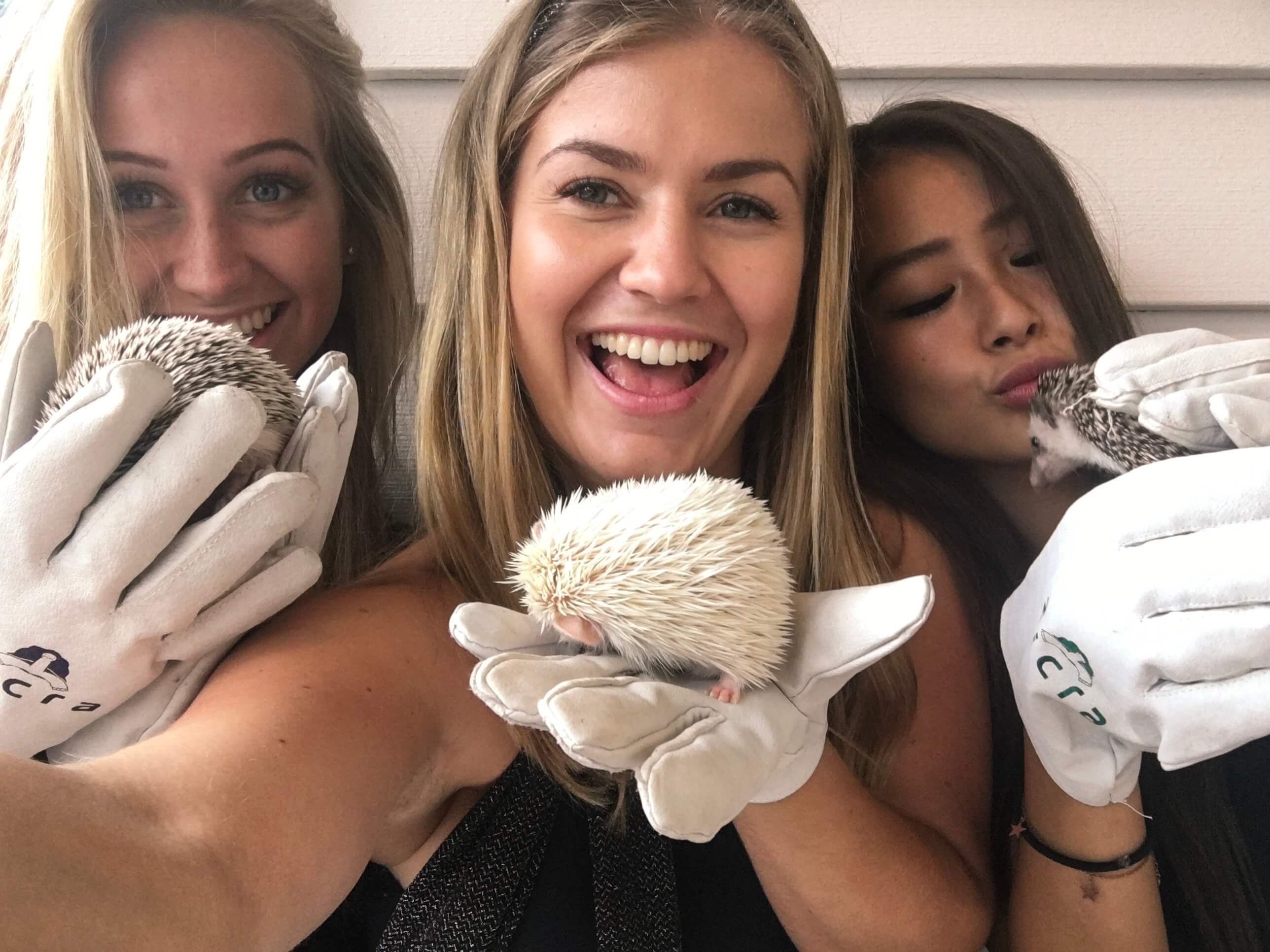 4. Visit some of Tokyo's temples.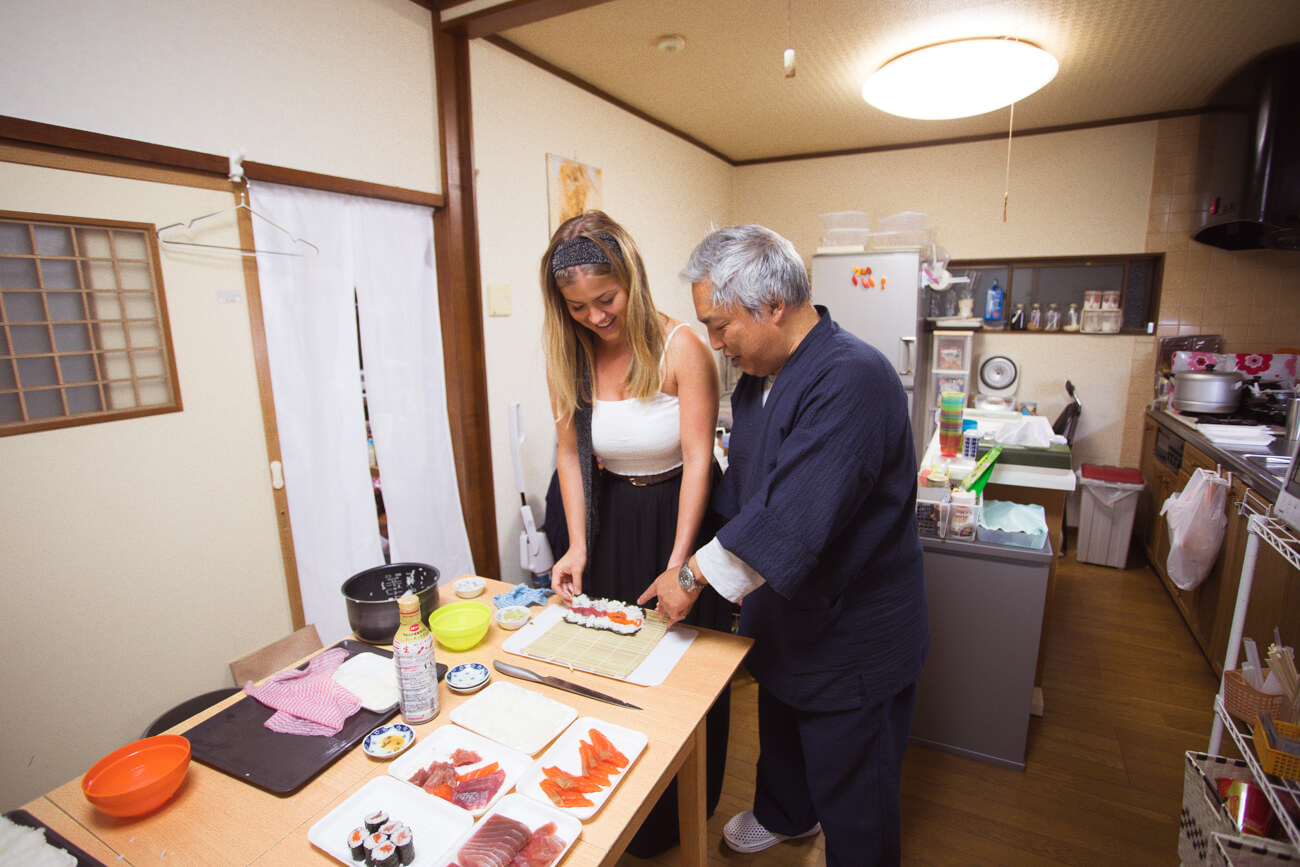 7. Taste everything matcha!
8. Marvel at Tokyo's skyline by night.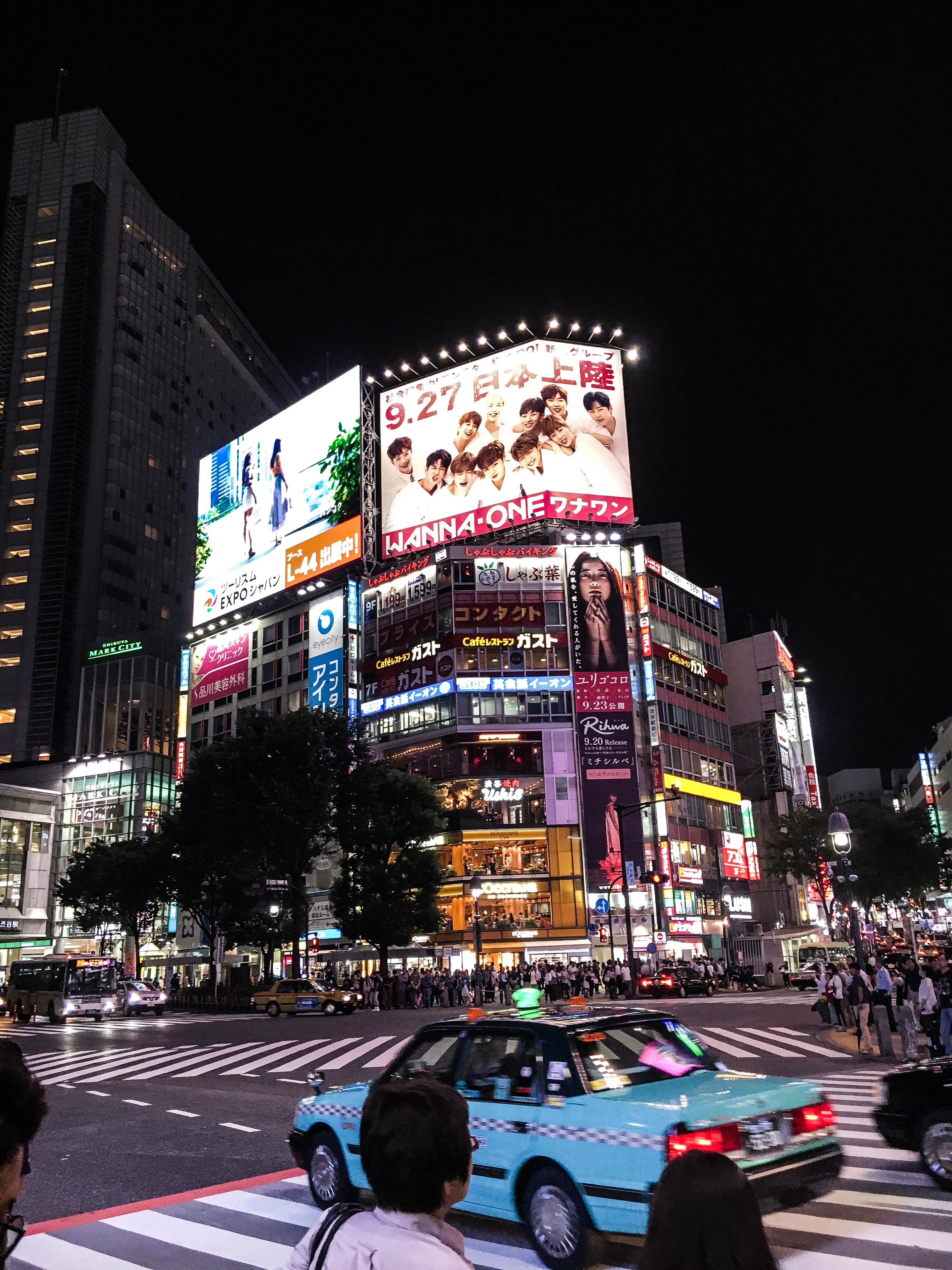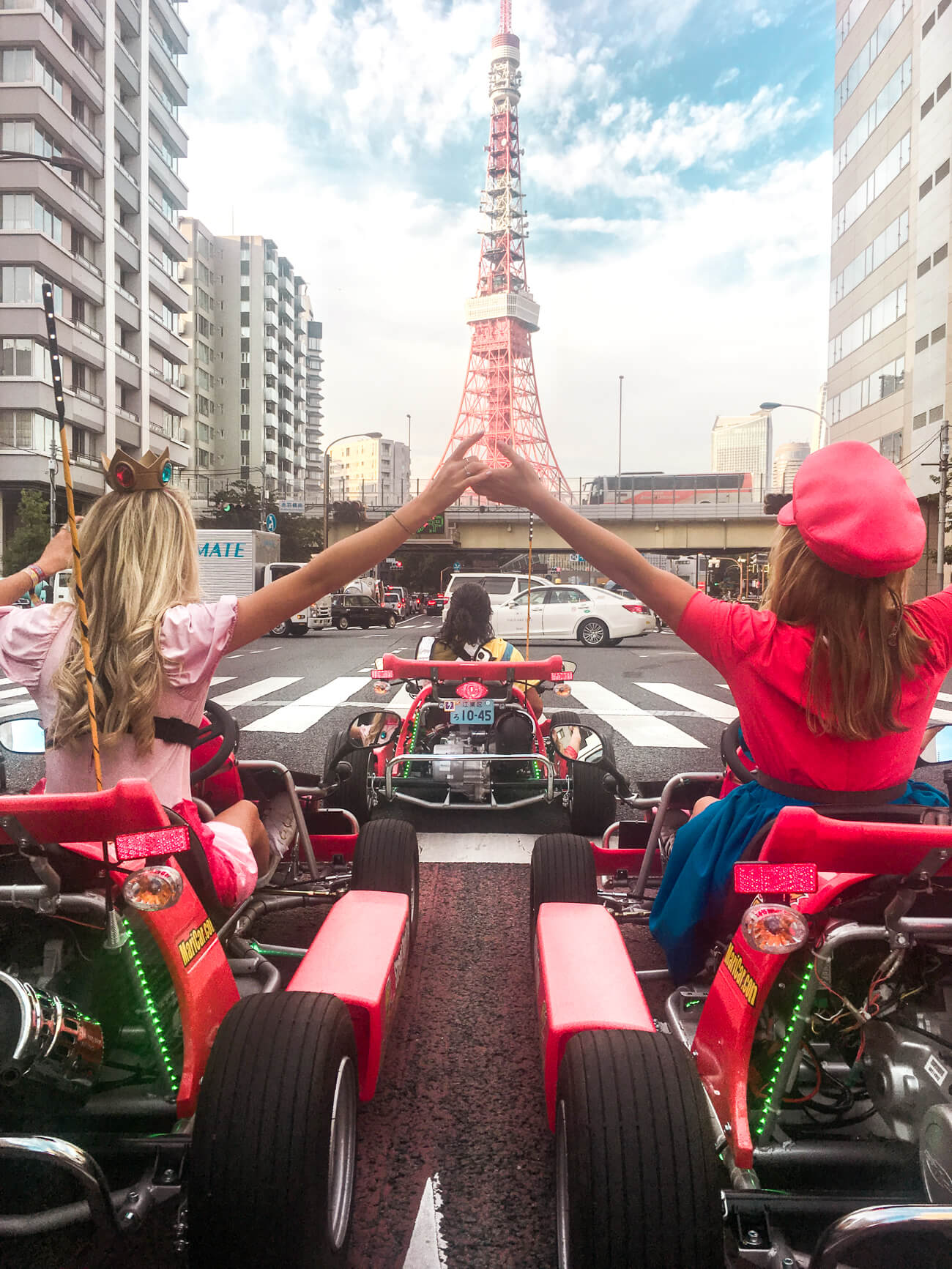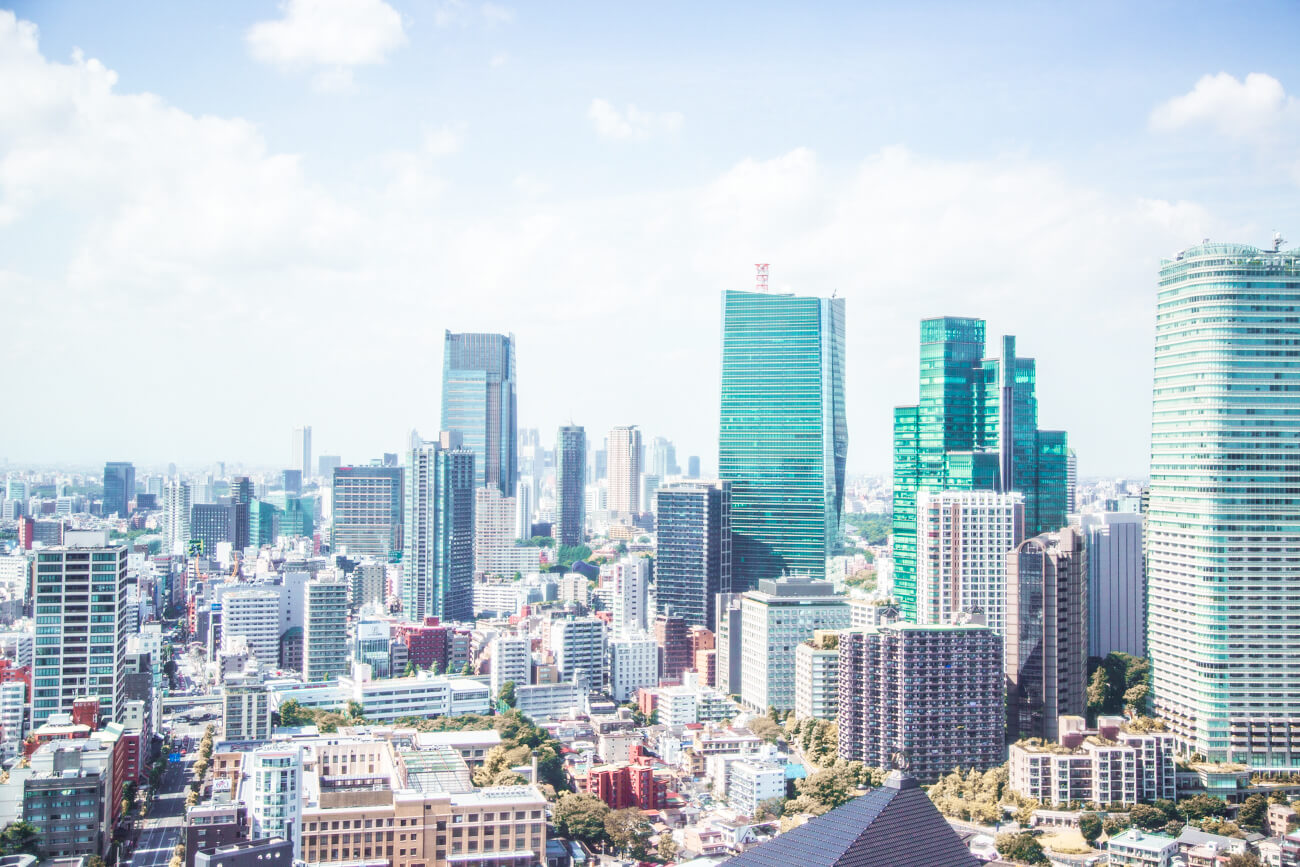 11. Watch sumo wrestling.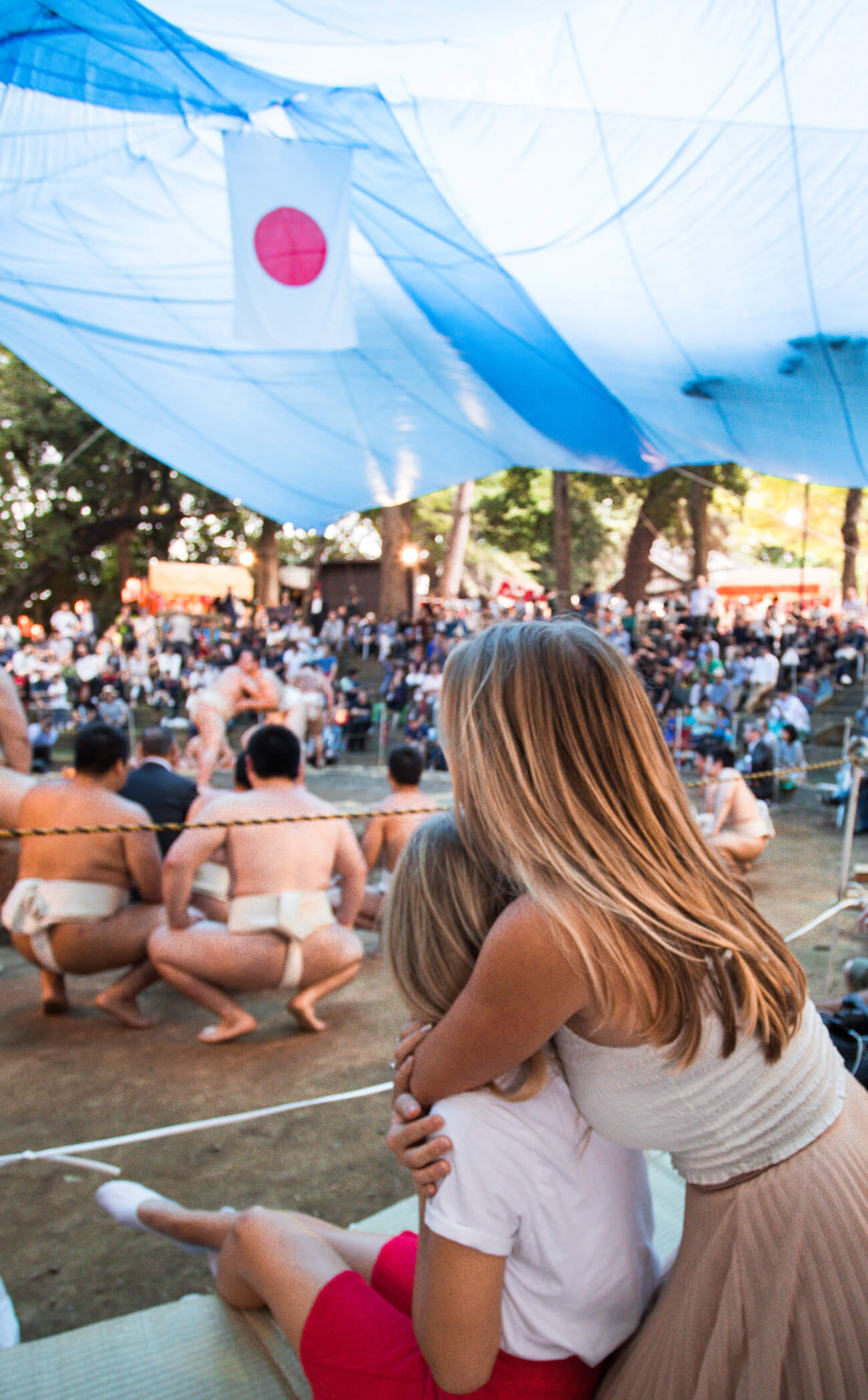 12. Take the Metro (Yurikamomei line) over Rainbow Bridge.
Amazing views!
13. Check out The Daiso Store.
It's a Pound Shop equivalent, perfect for picking up souvenirs and all your favourite Japanese treats to take home!
14. Catch an exhibition at the Museum of Emerging Science & Innovation.
15. Wander around Ayasana traditional town and explore the temples and markets.
Places to eat in Tokyo…
It would be easier to say what not to eat!
Basically, you have an abundance of rice, noodles, sushi, gyoza and more on your doorstep. I didn't eat a bad meal!
But, if the carbs and oil get a bit much for you, here are a list of health cafes I liked on my trip:
There's also Gonpachi restaurant, where Kill Bill was filmed, and the famous Pot Noodle from A 711.
For going out partying, the Rappongi district of Tokyo is best!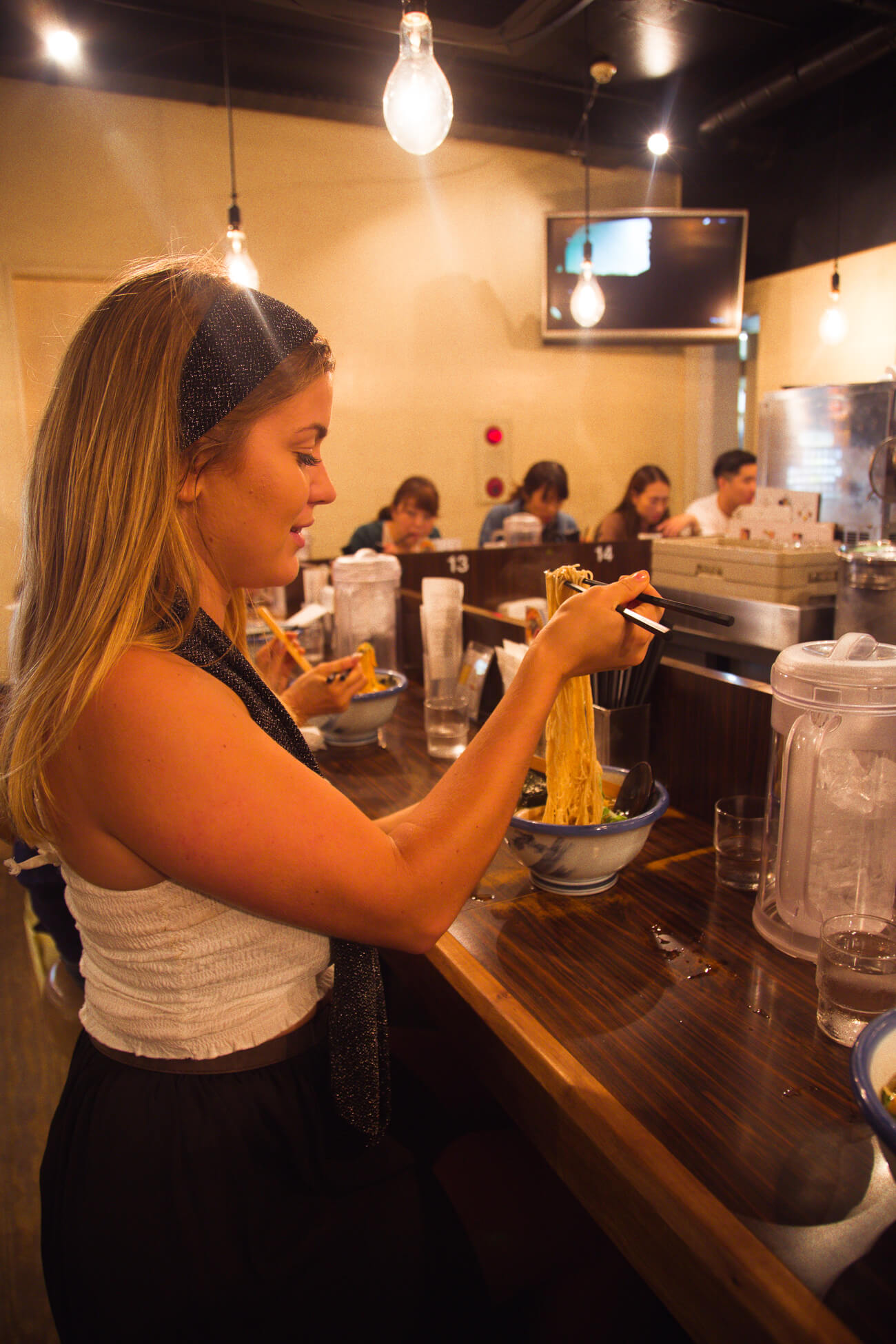 Watch my trip to Japan come to life in my video…