Are you looking to travel New Zealand and considering a working holiday visa? Perhaps you've just explored the nearby favourite, Australia, or you're heading on there afterwards? Either way, you've arrived at the right place.
In this blog post I am going to share with you, all the things you need to know before planning, applying and securing your New Zealand Working holiday visa. I'll also share with you how to get an NZeTA (New Zealand electronic Travel Authority) should you just wish to visit New Zealand for a holiday.
Yes, you heard correct… you need a different visa if you're wanting to Work in New Zealand as opposed to if you're just visiting for a holiday. A Working Holiday Visa in New Zealand is well worth considering if you'd like the unique opportunity to experience life and work in another country. New Zealand is an incredibly beautiful country to do a WHV in.
In this blog post, guest writer Lynsey has responded to the most frequently asked questions about working and living in New Zealand. I've also shared some of my best bits and top tips in order to help you plan your trip.
Ready to dig into working holiday visas in New Zealand? Let's do it!
If you're planning a trip to New Zealand to tick off things to do on your New Zealand bucket list, check out these blog posts…
New Zealand working holiday visas: everything you need to know!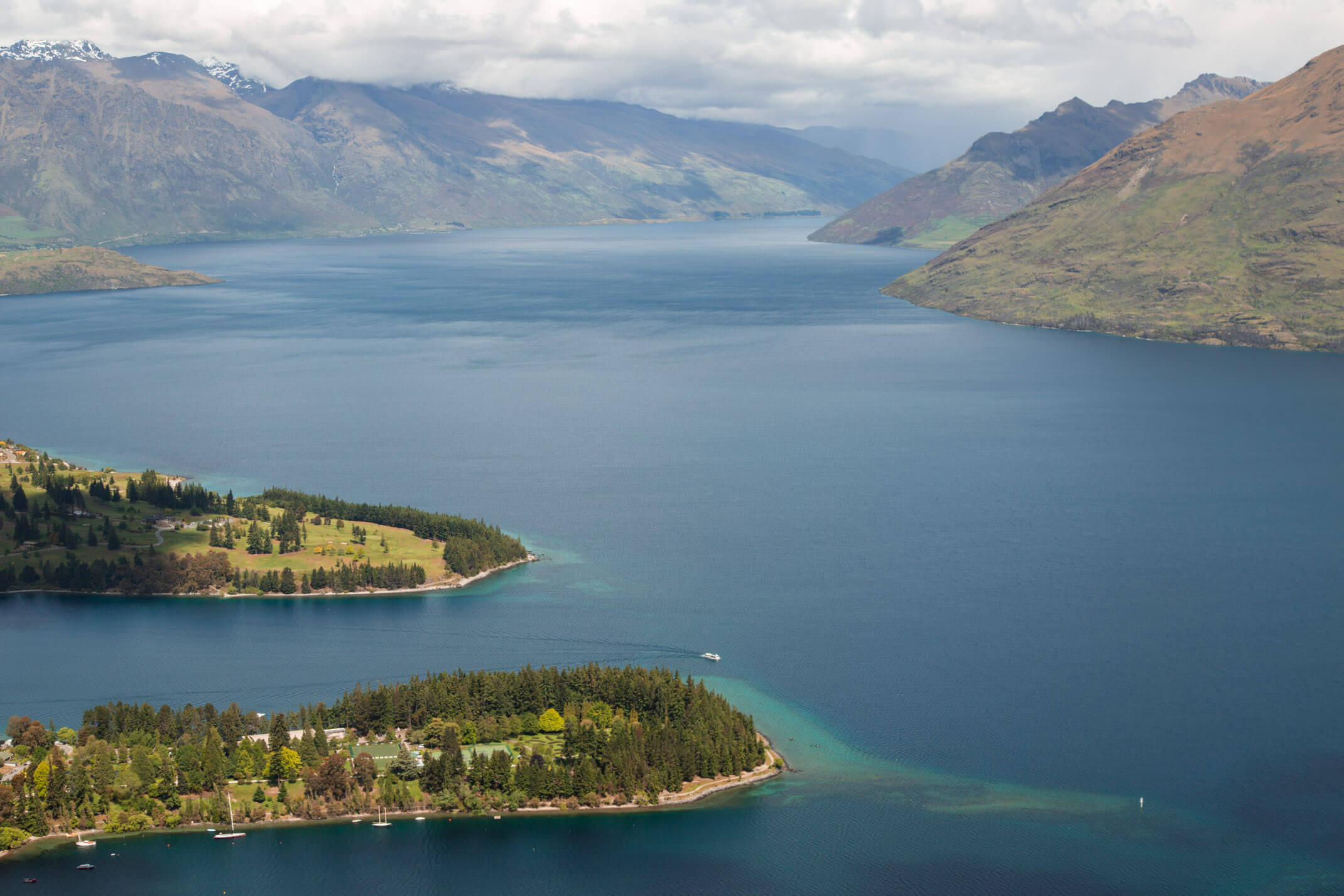 What is a working holiday visa?
Many countries offer working holiday visa (WHV) style programmes for young travellers and New Zealand is one of them.
A working holiday differs from the standard holiday or backpacking trip as it allows you to work and make money while you travel. Choosing a New Zealand Working Holiday Visa means that you can usually afford to stay for a longer period of time because you have the option to work, stop and save for all of the amazing experiences that the country has to offer. Staying longer on a New Zealand Working Holiday Visa also means more of an insight into Kiwi culture and the opportunity to lay dow solid roots and memories somewhere else in the world.
Who can get a Working Holiday Visa for New Zealand? Where do you apply for one?
The working holiday visa programme is available for foreign travellers between the ages of 18-30 (up to 35 for some countries) and comes with very few prerequisites. The best place to start your research into the WHV is the New Zealand immigration website. Here you can enter personal details including your age and home country, and you can find out whether you are eligible for the visa within seconds.
When it comes to applying for a visa, there are a few options. The first is to apply completely independently, by creating an account with Immigration NZ & completing the online application. You will be required to fill in some personal information, such as your name and address, as well as information on your background, including any previous convictions. This process comes with a visa application fee of around NZ$250. Once your application is in process, you will be able to log in to your online account and await a decision. Generally, this is a speedy process and most receive a positive outcome within 2-3 working days.
The second option is to apply through a working holiday organisation, which may be more costly but can often provide peace of mind for first time WHV goers. These companies provide expert help and advice before your trip and usually provide in-country support and job-finding resources as well. I personally chose to use a working holiday programme for my first trip to New Zealand, selecting a package that included a travel trip, help setting up a bank account and tax number and a few nights stay in a hostel on arrival. In doing this, I felt assured that things would get off to a smooth start.
There is no right or wrong when it comes to deciding which route you will take. There are no prizes for choosing to go it alone. Equally, you won't miss out if you decide not to enlist the support of a Working Holiday Visa organisation. I would recommend having a look through the immigration website and at some of the external providers to make a decision on the best option for you.
How long can you stay in New Zealand?
Most travellers making use of the New Zealand Working Holiday Visa can stay for anywhere up to 12 months. However, if you are from the UK or Canada, you can opt for a 23-month visa instead.
This extended visa requires a bit of extra leg-work as you need to obtain a thorough medical examination, including a chest x-ray; this additional cost can be off-putting for some. If you are unsure whether you would like to go for 12 months or 23 months, it might be worth choosing the shorter visa first and applying for an extension while in New Zealand if you wish to stay longer.
What kind of work can you do on a New Zealand working holiday visa?
One rule attached to the New Zealand Working Holiday Visa is that you cannot accept a permanent job role, so you're going to want to look for temporary or casual job opportunities. There's no shortage of these up and down the country and you can find a job in pretty much any field you can imagine.
It is worth considering what kind of work (and lifestyle) you would like before you head over to New Zealand. The types of available work differ depending on whether you choose a big city like Auckland or a smaller tourist town. Some of the most common jobs available for travellers include fruit-picking/harvesting, hospitality, housekeeping, office temping and roles in adventure tourism.
I would say there is no limit to the type of work you can do; you just have to be willing to put yourself out there and find something that feels right for you.
My experience working in New Zealand…
When I decided to start working towards my first WHV, I knew New Zealand was the country for me. The plethora of pictures on Instagram, from the mountain ranges in the south to the pristine beaches up north, made my heart sing. I booked a one-way flight from Glasgow to Auckland on a whim and it is a decision that I thank myself for every day.
I spent half of my year-long visa in Wanaka, a small mountain town close to its big brother party town Queenstown on the South Island. Here I worked in hospitality as a waitress and stayed at a local backpackers' where I met some amazing friends (for life). I had such a good work-life balance in New Zealand; I would finish serving tables at 3 pm and then head to the lake for an afternoon swim.
In the second half of the year, I moved to a beautiful town called Taupo on the North Island. The nature in this region is just out of this world; there are natural hot pools, volcanoes, lakes, rivers and dense, lush bush everywhere. I didn't have much of a plan on arriving here so I took up a job as a receptionist in a hostel and did some housekeeping to cover my bills.
From my perspective, a working holiday isn't about making a tonne of money or working in your 'dream' job. It's an experience that lets you meet other like-minded travellers and pay for a skydive or two along the way. Some of my best friends now were part of my 'toilet-cleaning team' in the early hostel days.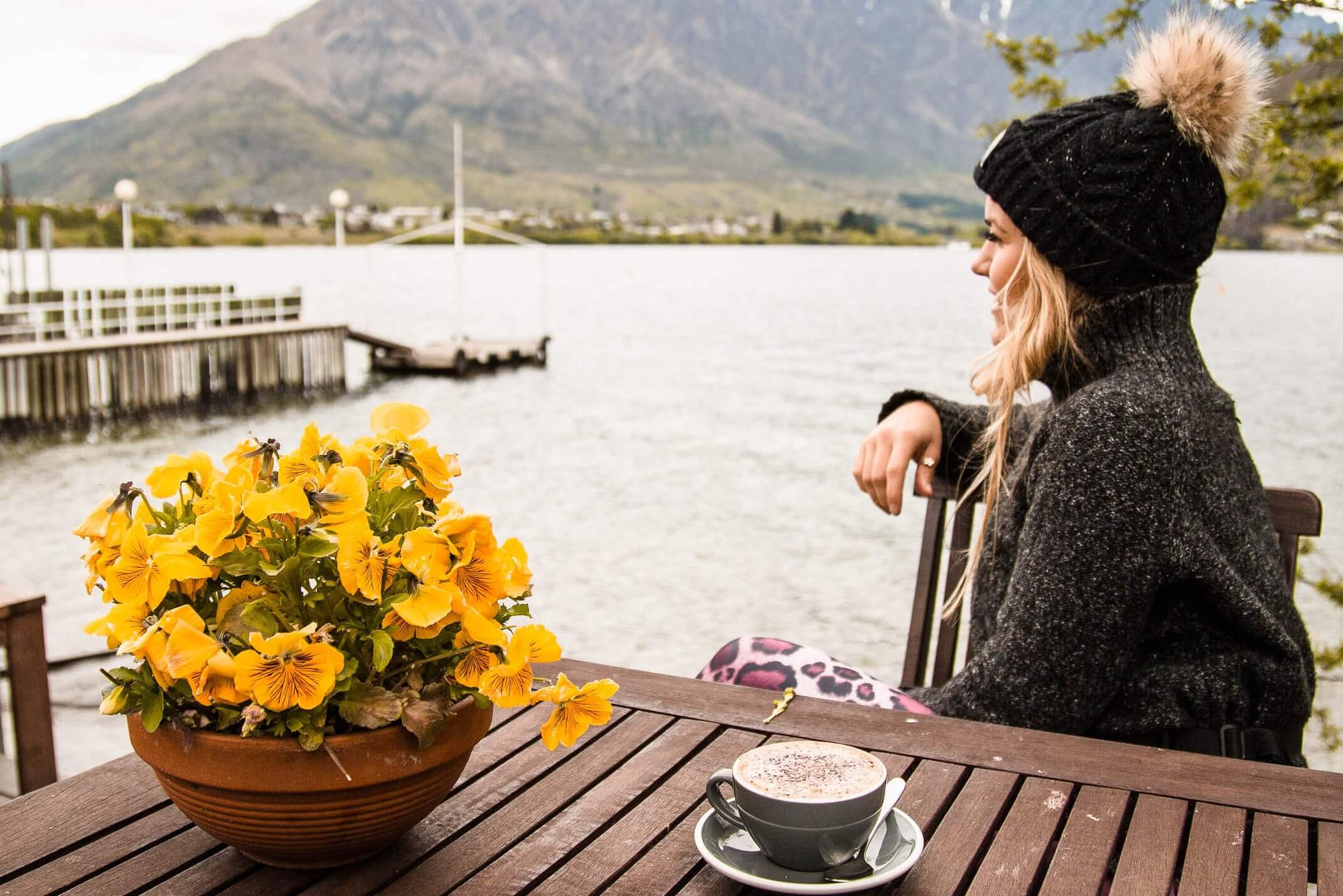 5 top tips for working and living in New Zealand:
Keep a 'survival' fund to one side.
New Zealand is described as the adventure capital of the world, offering many activities from surfing to skiing to bungee-jumping. But, these activities do come at a significant cost. It's wise to keep aside a few months' rent and food budget in case you struggle to find work straight away.
Get out there with your CV.
Lots of jobs will advertise online on sites such as indeed.com. Sites like these are a great place to start looking for jobs. However, I found the best way to get noticed was to head out with my CV. Check for notices in shop and restaurant windows and go in and introduce yourself; it leaves more of a lasting impression for employers.
Ask for reduced rates for long-term stays.
During my time in NZ, I exclusively lived in backpackers'/shared houses. Long-term travel can get pretty lonely and I found having a full house or hostel of people to chat to and spend time with really helpful. If you are looking to stay long-term in a hostel, many will provide a reduced rate for the week. Often this isn't advertised, so get down to the front desk, explain that you'll be staying a while and ask if they have a special rate.
Find the local Facebook groups.
If you are staying any length of time in one place, you'll want to get to know the area beyond the 'tourist traps'. I've found signing up to local community noticeboard groups on Facebook really useful. You can find out information on local events, sporting activities etc. Some areas even have groups specifically set up for young people and this can be an easy way to make new friends.
Accept the down days.
I wish somebody had told me that it was okay to have a down day when I started my long-term travel journey. So I am telling you now: it's ok to have a down day! Sometimes you miss home or you just feel burnt out from all the adventuring. It's absolutely okay to grab a pint of ice-cream and watch some Netflix or say no to plans to go out. You have months to travel & explore; you don't have to be the world's best travel Instagrammer every, single day. Look out for you. Check out 12 self-care tips for increasing your happiness here.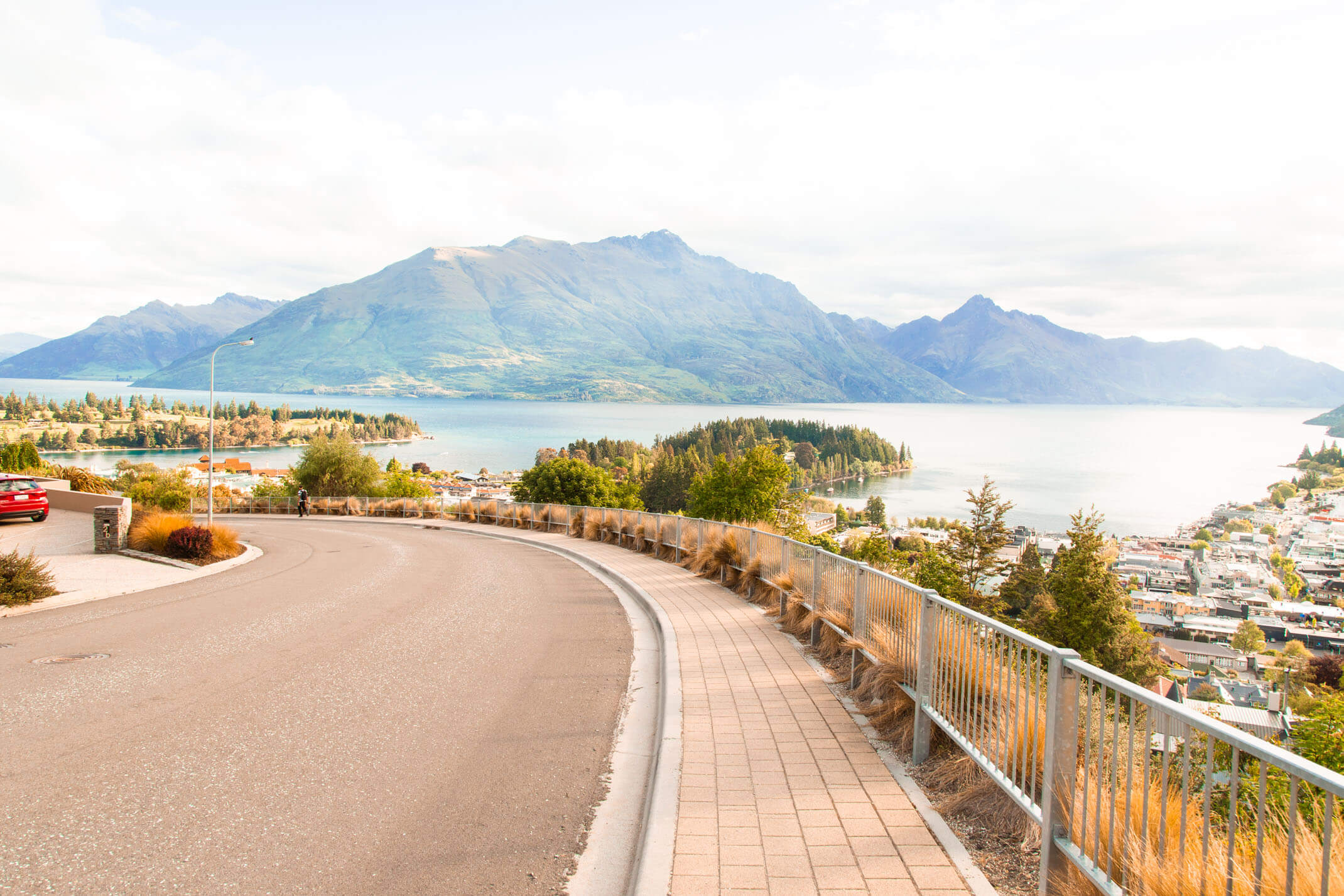 5 things you should consider before heading to New Zealand on a WHV
Savings.
It is a stipulation of the WHV for New Zealand that you have $4200 in funds plus a flight home (or an additional $500) when you arrive at NZ border control. The border officers do spot checks, so this is something you don't want to forget. This amount is enough to get you started. It lasted me around 2 months, but you may wish to save more if you really like partying or want to do lots of adventure activities. See my budgeting tips for travelling in New Zealand here.
Halve the clothes.
No, really. Packing for a year away from home can be really daunting, but if I can offer you one piece of advice it would be this: halve the amount of clothes you think you need. A heavy suitcase or backpack can be really cumbersome. Anyway, you won't wear half of the 'must' items you plan on bringing with you. There are plenty of cheap shops in NZ such as 'The Warehouse' where you can pick up essentials.
Set up a home support network.
There will be times when you struggle with culture shock and need some support from home. Tell your friends and family your plans and ask them to encourage you to keep going when things get tough. I called my mum one month into my trip and told her I wanted to come home; I was so glad that we'd had 'the chat' and she encouraged me to give it another few weeks.
The boring bits.
To work in New Zealand you'll need a local bank account and IRD number (tax number). You'll also want to consider setting up a local sim-card and ensuring your phone is unlocked for any network. You can sort these things out before or after you enter the country. I personally had everything organised before I came over. This helped to ease my pre-departure stresses and allowed me to get straight into the fun on arrival. It's also important to ensure you have suitable travel insurance which covers work-related injuries & medical assistance.
You might not want to come home.
Be prepared for this one. Once you have stepped foot into a country as wonderful and welcoming as New Zealand, you may never want to come to home.
Did you find this post helpful? I'd love you to share it for me.
I can't do this without you.
Pin and save this blog post for later…