Byron Bay, once a hidden haunt of hippies, is now a well-known hotspot on the east coast of Australia, just a short road trip from the Gold Coast or Brisbane, and a quick flight from capital cities on the eastern seaboard. If you're thinking of spending a weekend in Byron Bay or you're looking for a Byron Bay itinerary, this is the post for you.
As a resident of the Gold Coast, with friends in Brisbane too, when the idea of a girl's spa weekend away sprang to mind, I thought, what better place for this than Byron Bay? There are so many fun things to do in Byron Bay that it made complete sense for us to head there.
More than just beaches, Byron Bay has evolved into a boutique shopping haven with top notch rooftop bars and five star dining experiences that will appeal to any city dweller wanting the finer things in life, but at a slower pace. If you want to escape the 9-5, soak up all the creative energy and enjoy sunset cocktails, spending a weekend in Byron Bay is just what you need. It's one of the best places to visit in Australia when you just need to switch off and have some fun.
Other travel guides you might find useful…


Located just two hours from Brisbane and 40 minutes from the Gold Coast, Byron Bay is an easy drive down the M1. If you are flying, Ballina airport is the gateway to Byron Bay with flights taking one and a half hours from Sydney, and just over two hours from Melbourne.
When to visit Byron Bay for a weekend…
Byron Bay is the perfect place to escape to when you want that little bit of warmer Queensland weather, without the jet lag. The best time to visit is September to November, when temperatures are not too hot and rainfall is low.
The Byron Bay Surf Festival and the Soluna Festival are also in Byron Bay during this time, in September and October, respectively. The more popular music festival, Bluesfest, is in April, and Splendour in the Grass is in July.
Where to stay in Byron Bay...
Byron Bay has many accommodation options to suit every budget. From backpackers, to renovated motels and fancy hotels. The region is well known for spa retreats, especially in the hinterland, with Elements leading the charge.
Elements was a little out of our price range, so we opted for the Japanese-inspired Azabu Retreat and Spa. Located a little out of town, just far away enough to be amongst the trees, but close enough to be a Uber ride away from town, Azabu was great for retreating from the bustle of Byron Bay and relaxing with a sauna, private spa in your room, and a hot stone massage or body scrub.
See our guide to a DIY retreat in the Byron Bay hinterland here.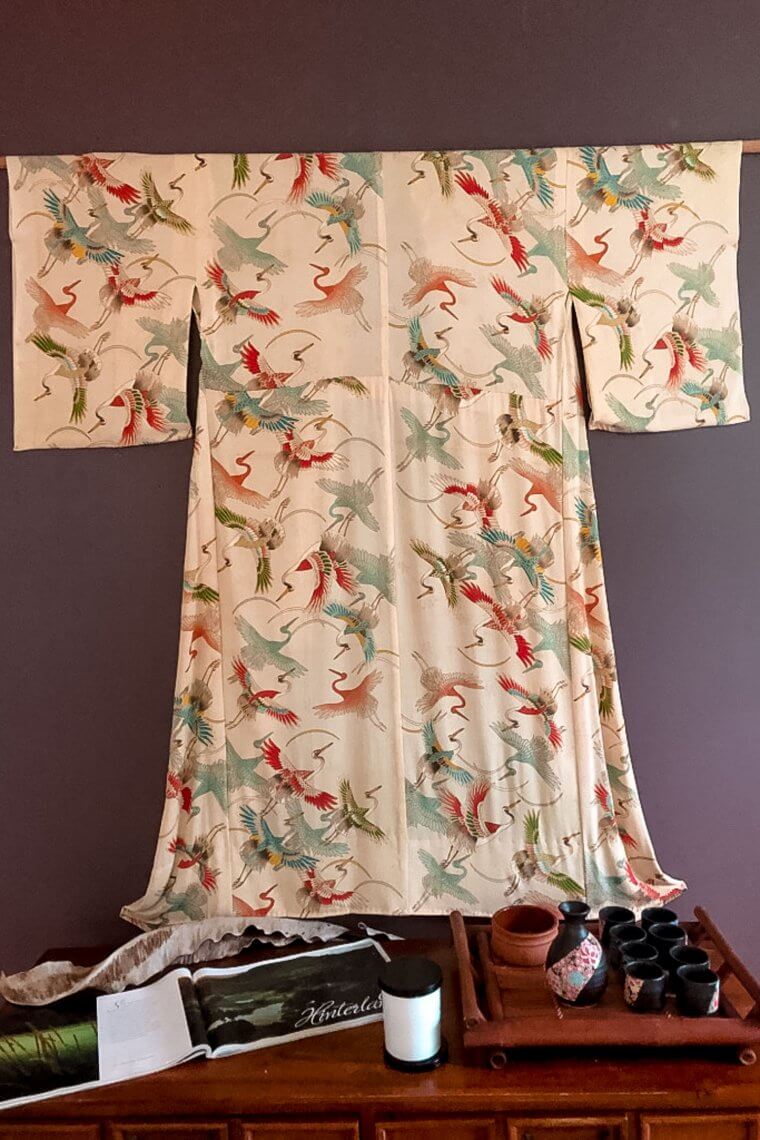 How to spend a weekend in Byron Bay...
Our first day of our Byron Bay itinerary began with a walk around Wategos lookout. This well-maintained coastal walk offers stunning views of the beautiful blue waters of Wategos beach from the cliff top. The view extends out to Julian Rocks, and ends at the iconic surfing spot, The Pass, where you can watch surfers jump off the rocks into the sea. You can also see Byron Bay main beach from here.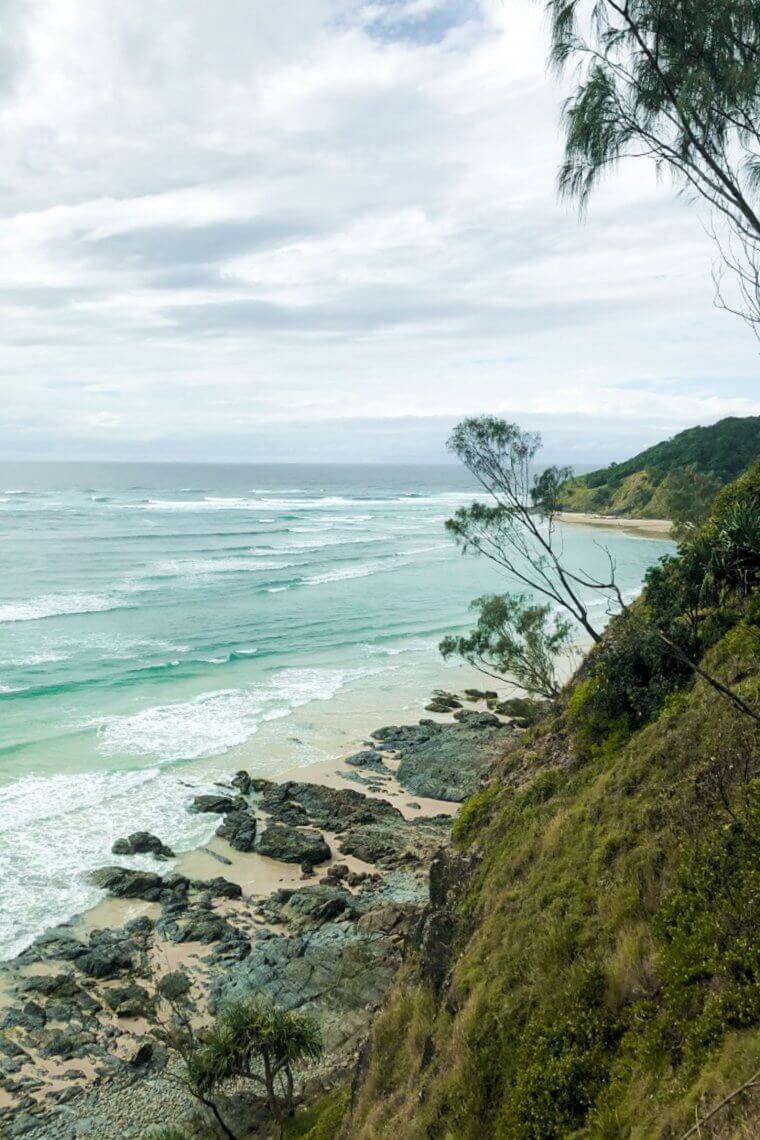 Heading back to Wategoes, we stopped at Raes for a well-deserved glass of wine. Raes is a much-loved institution at Wategos beach, perhaps because there's nowhere else to eat at Wategos, maybe because the famous Hemsworth brother's lived here, or most probably because both the view and the food are amazing. I had the Byron Bay stracchiatella and was not disappointed. You must come here if you spend a weekend in Byron Bay!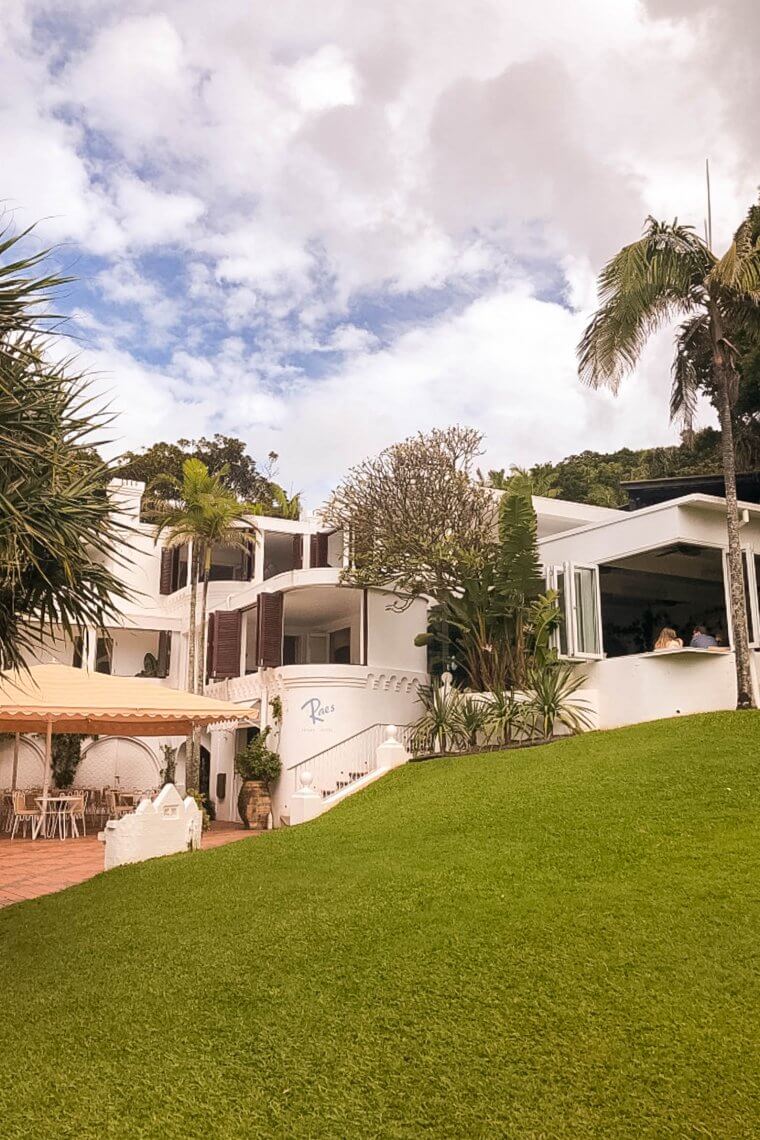 For dinner, our culinary journey started at Ember. An impressive steak house, it was a joy to eat at. We shared a wagyu steak, made especially for that purpose, and sampled the many delicious sides. The deserts and service, were great too, and will no doubt warrant a return trip.
The next day, we headed to a must do on any Byron Bay itinerary, the whitewashed Cape Byron Lighthouse, which stands atop the most Easterly point in Australia. On good days, you can see whales, dolphins and even turtles in the shiny blue water from here.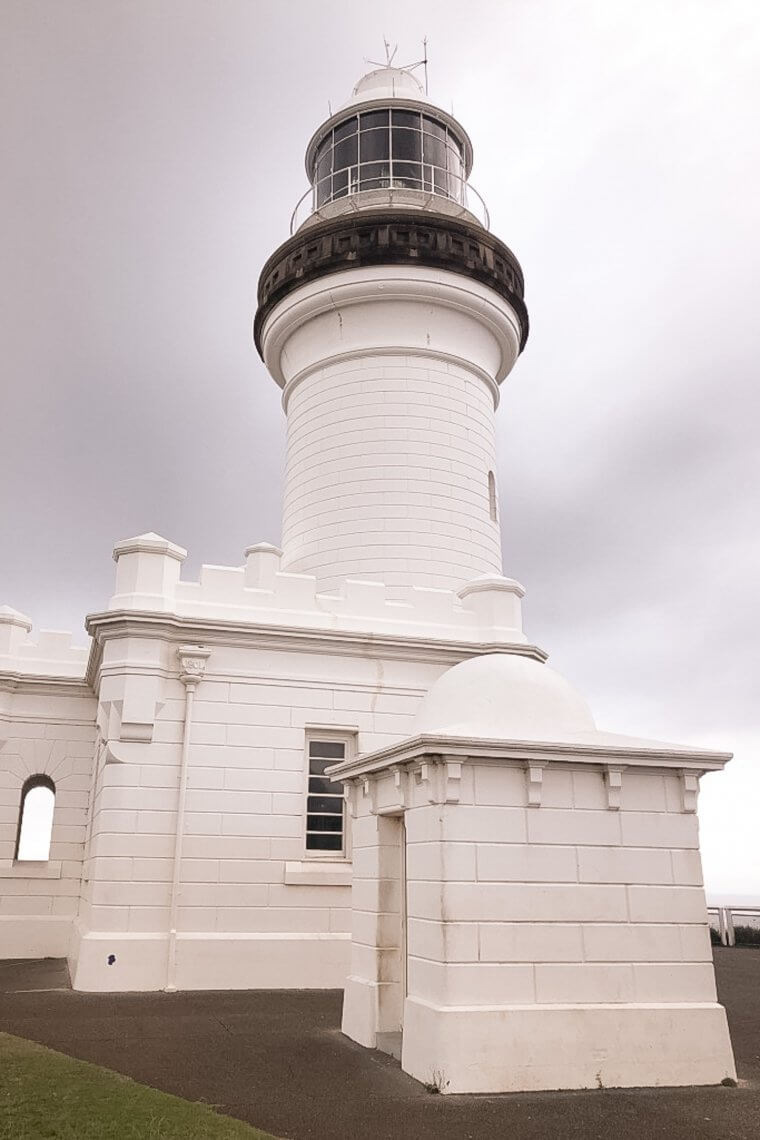 It wouldn't be a girl's weekend without shopping, and so we did at the many boutique, chain and vintage shops that can be found in Byron Bay and on the outskirts of town. The variety of shops meant there was something for everyone, so no one went home empty handed.
In the afternoon, we went to The Balcony Bar and Oyster Co in town. An old favourite, the Balcony is still fantastic. The champagne, the oysters and the view over the main street can't be beaten.
For dinner, we had booked Bang Bang, which is an excellent Asian-fusion restaurant with a variety of tasty dishes, perfect for sharing. The cocktails were inventive, and though not one usually for Asian-style desserts, they could not be faulted.
For a night out during a weekend in Byron Bay, The Beach Hotel is always a good bet for some live music and dancing. So we hit this popular spot, which is right on the beach and serves good pub food with many drinks.
On our final day, we ventured further afield to Tallow Beach. This lengthy beach stretches out waiting to be conquered- a great beach walk to do on a non-windy day. Natural beauty at its best. You can also walk here from the top of the lighthouse I'm told.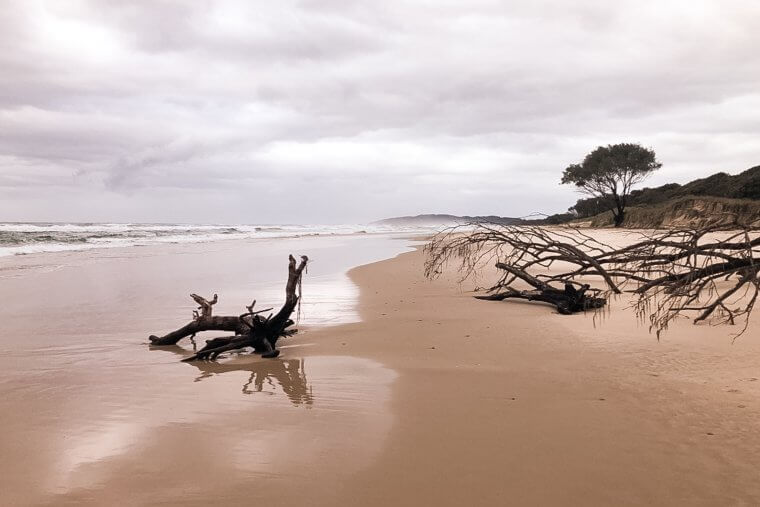 For a final cocktail we went to newcomer, Loft, across the street from the Balcony, which is certainly worth giving a go. The cocktails here were great and the modern décor is made for those Instagram shots.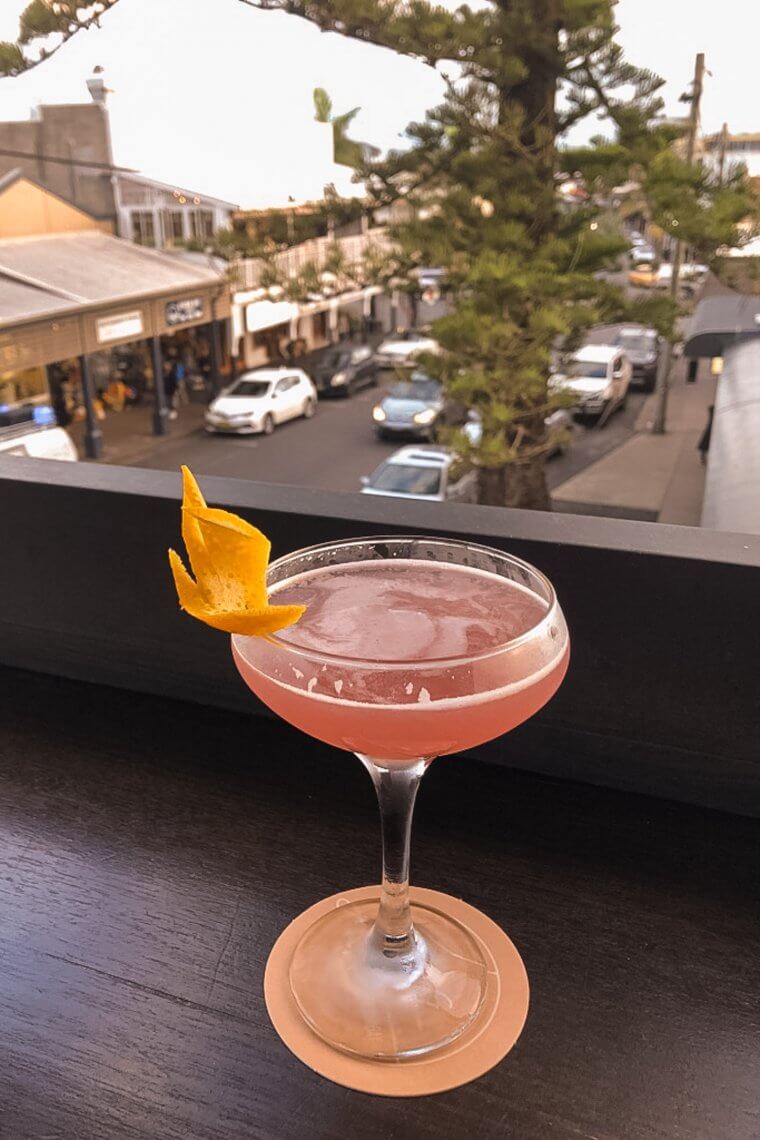 By the end of the girls' trip, a ramen from Japonaise Kitchen was the only thing that could revive me. Authentic Japanese food served in a cute inspired eatery that had a line of people out the door, so it must be good right?
There you have it, the best things to do if you're spending a weekend in Byron Bay. If you want to extend your Byron Bay itinerary or you've got a bit more time on your hands, be sure to check out our Byron Bay travel guides:


Have you been to Byron Bay?
What are your top things to do in Byron Bay? Anything you'd add if you were spending a weekend in Byron Bay?
Love as always and happy adventuring…
Did you find this post helpful? I'd love you to share it for me.
Pin and save this blog post for later…