Heading to the beautiful Croatian islands of Hvar, Vis and Brac? This is the Dalmatian island travel guide for you!
Whenever I tell people that I'm going to Hvar, their reaction is the same. "Hvar is INSANE." And sure enough, Hvar lives up to its reputation. Not as many people have heard of Vis, neither Brac, but, from what I saw, each island is as beautiful as the next. Check out more hidden gems in Europe in this blog post.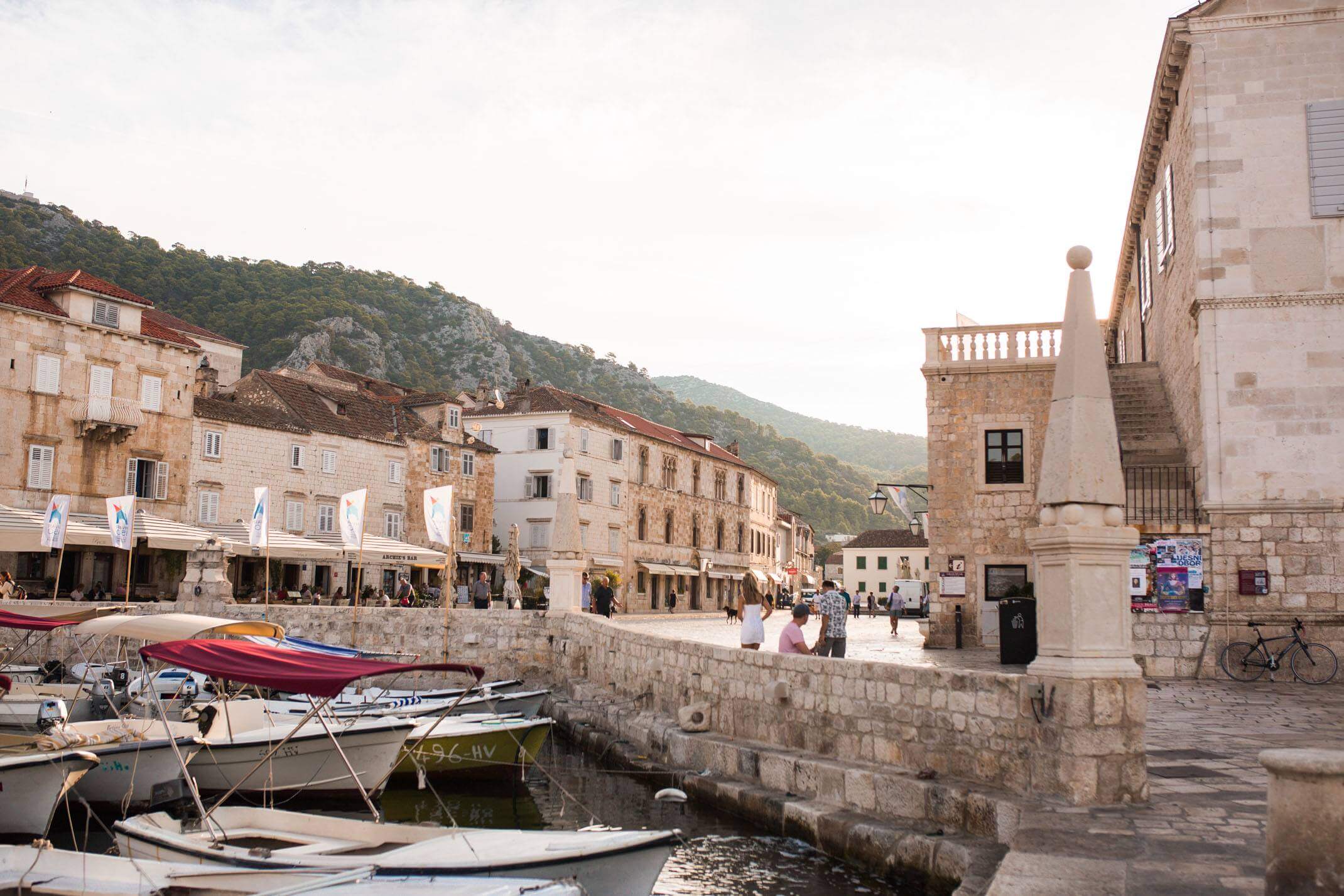 The Dalmatian islands: Hvar, Vis & Brac | A Croatian island guide
Hvar, Vis and Brac are the most popular of Central Dalmatia's Islands and are easily accessible by boat transfer/ferry from Split (mainland). Check ferries here.
Split is accessible from major airports all over Europe. Read my guide to Split here.
The most popular time to visit these islands, and when the weather is warm, is between May – October, with tourists flooding in between July & August. June and September are your best bets to avoid major crowds and grab that air of relaxation. Between November – May a lot of hotels and restaurants will shut down, with some exceptions staying open at New Year.
Here are the best things to do on each of the Croatian islands…
HVAR
I visited Hvar in the height of summer when the million pound yachts were pulled up on the Riva front and the restaurants and bars were bustling with a pretty young crowd.
It's a gorgeous town and they are known to throw some pretty good parties. Apparently it's also pretty good for rock climbing and scuba diving!
Lining the front of the Riva (where you will most likely arrive into by boat) you have plenty of open air restaurants and cafes where you can indulge in some creative refreshments and grab a bit of shade as you watch the world (the yachts) go by.
Heading away from the Riva, you'll find the main square, St.Stephens Square, where you'll find the main restaurants, shops and little walkways leading you into Hvar's hidden wanders.
At the back of the square is the gorgeous Cathedral of Saint Stephen, and it's to the left of here you can find the main bus station, taxi rank and car hire services.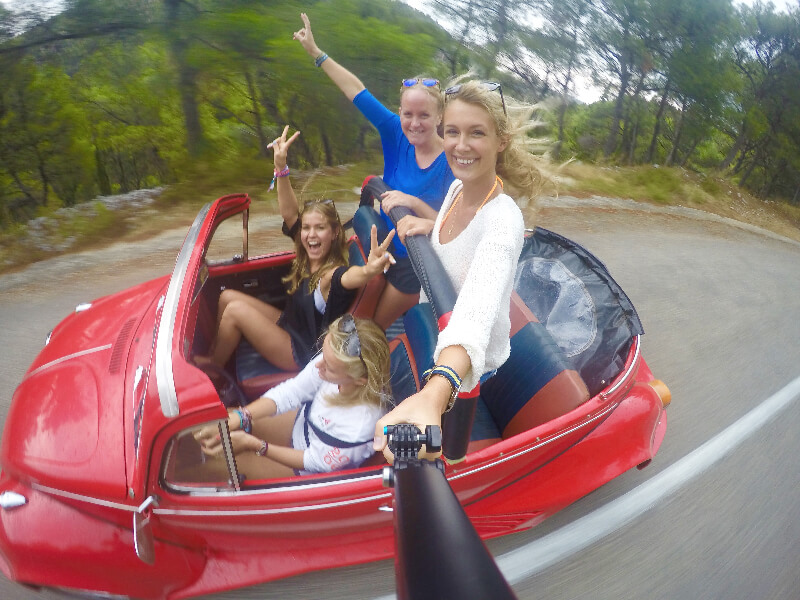 It is here you can also access the path that leads you up to the Fortress (the castle visible from the ground level) which, if you choose to climb, will get you these gorgeous views…
It's an average climb up to the Fortress (20 minutes) with plenty of options to stop along the way. There's a small fee to pay to go inside and explore & there's also a cafe in there too.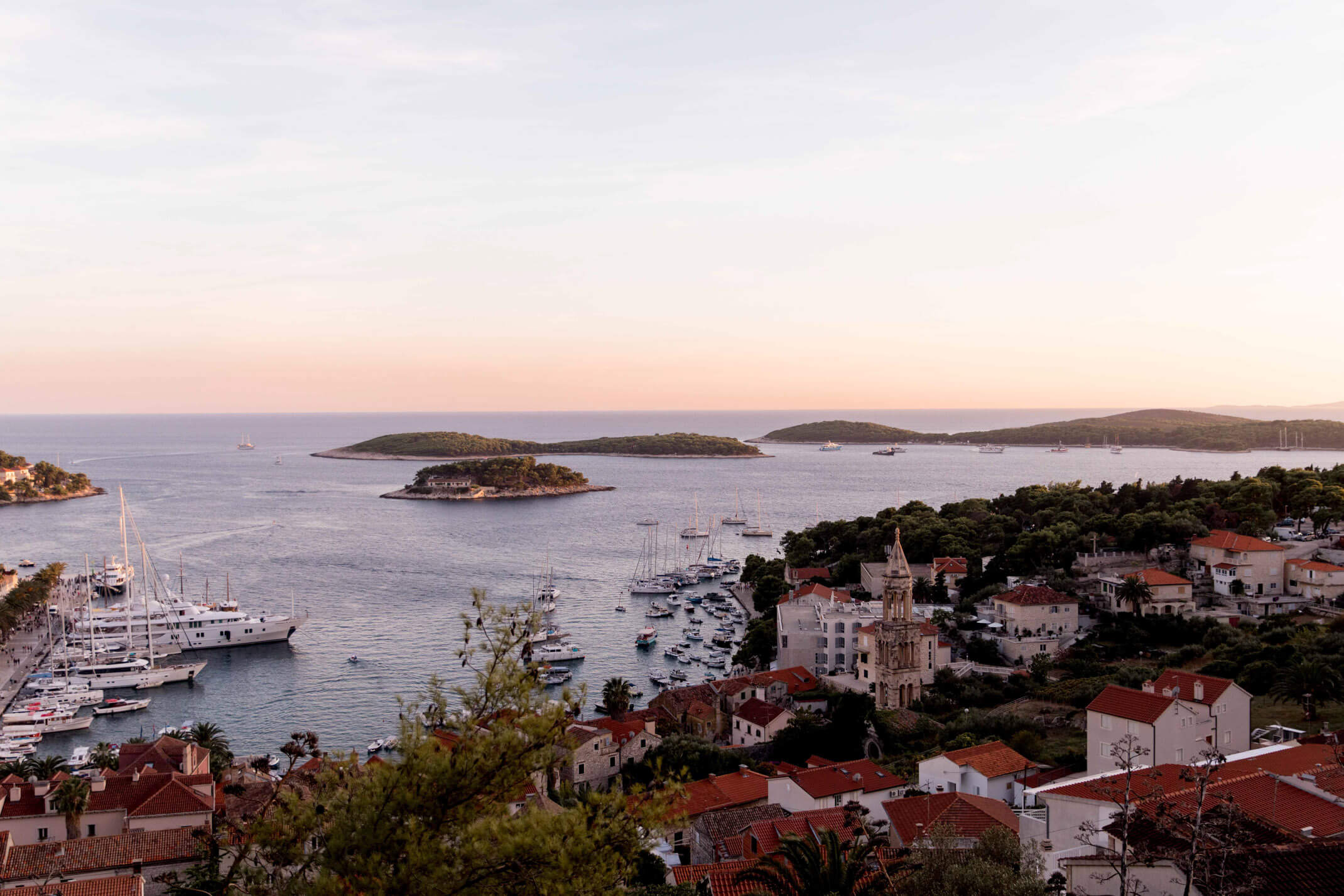 My favourite health hotspot on the Riva is Vita, and my favourite coffee spot, in the cute backstreets of Hvar, is Kava 37. For dinner, Fig Cafe, Lola, Asian Food Spice and Hanibal all come recommended.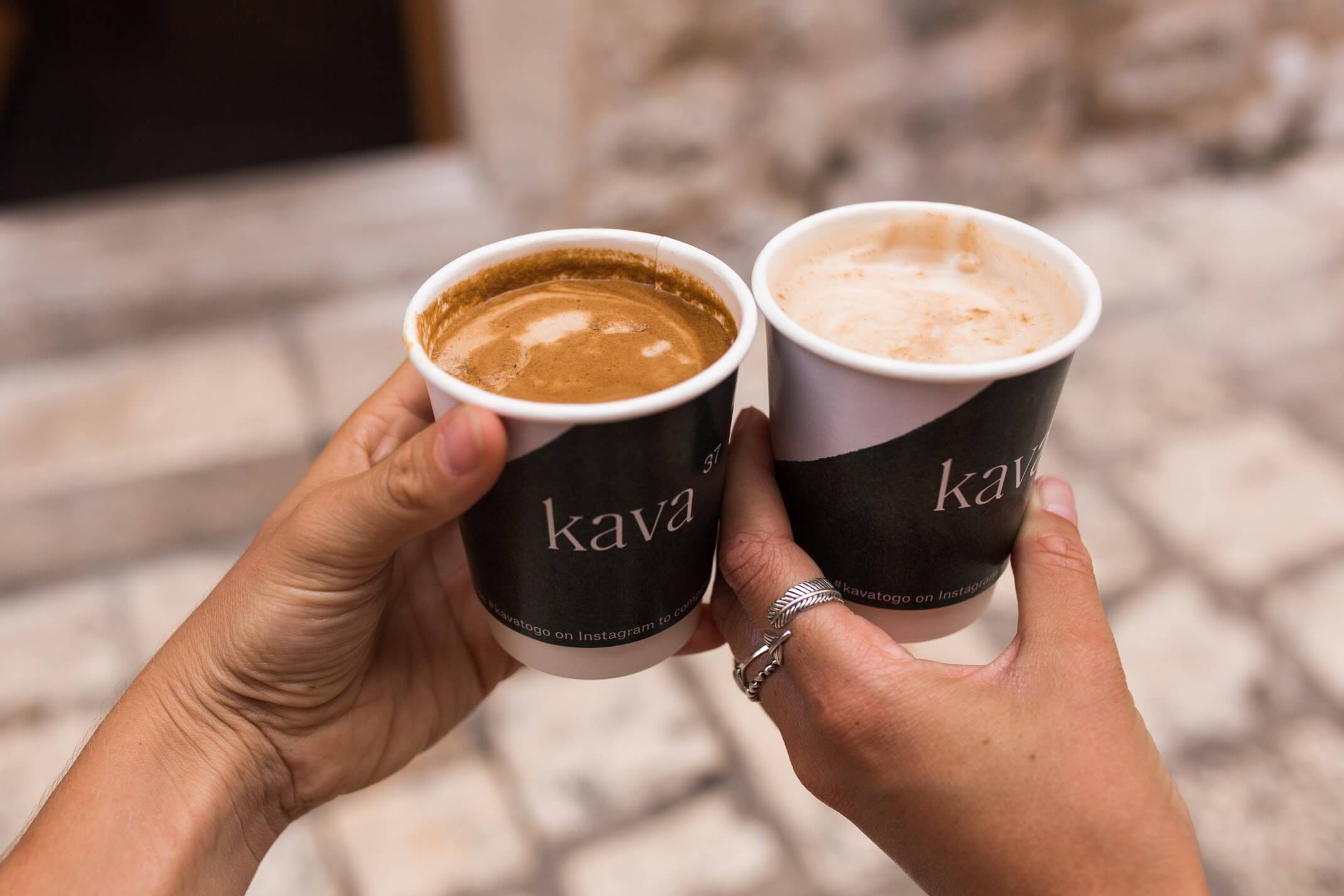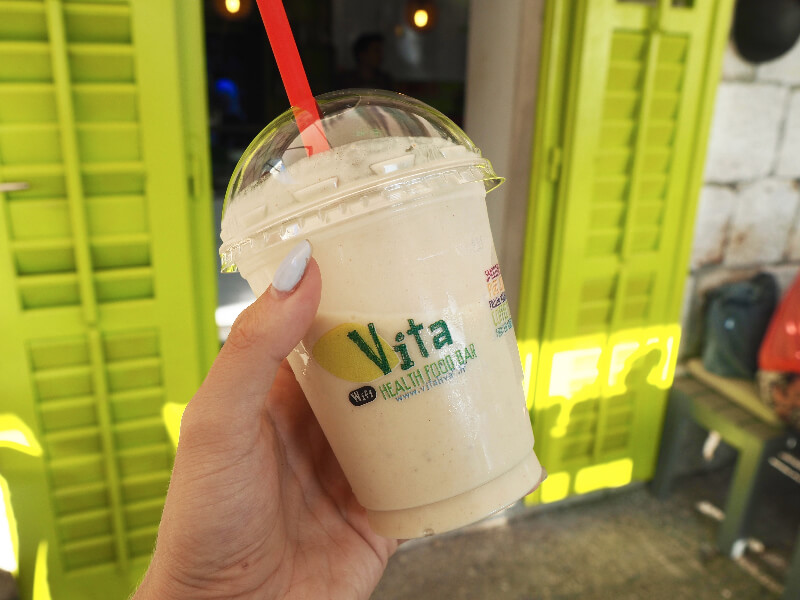 Looking for something a bit different to do during your stay in Hvar?
BOAT DAY!
Hire a boat and sail around the islands. Snorkelling, cliff jumping and lunches in secret bays all make for the best day ever!
So, what about partying in Hvar?
The words on everybody's lips in Hvar are Hula Hula and Carpe Diem.
Both of which I can very much agree with.
Carpe Diem is your Ocean Club of Hvar and Hula Hula is just a seriously cool beach front bar with a PERFECT location to watch the sunset.
Enjoy the sunset at Hula Hula, and then for pre drinks, cocktails at the gorgeous Adrianna Hotel rooftop bar or Kiva bar, both of which are located in the centre of Hvar.
After party? Carpe Diem Island.
Vis
Vis is the furthest of the 3 islands from the Croatian mainland, and for that reason the waters are the clearest.
There are 2 main spots on Vis: Vis Town (North East) and Komiza (West), connected by the island's main 20km road. Buses and taxis run frequently between the two, so access is easy.
Mopeds are a popular option for tourists looking to explore the island, along with kayaking. If you kayak, you can even reach the island of Ravnik from Rukavac and paddle into the Green Grotto.
Stiniva Cove (south, not far from Rukavac) is a beautiful and popular bay which can be accessed by kayak through the narrow entrance.
I stayed in Vis Town briefly on my visit which was another gorgeous experience, slightly similar to Hvar in that it's a popular spot for yachts to pull in and has a Riva front filled with hotels, coffee shops and restaurants.
My visit included a morning smoothie from the only freestanding harbour stall and a run along the water out of the main stretch of Vis Town to find some empty secluded pebble beaches.
On the way back I stepped away from the waterfront path and explored the local accommodation and side streets which I found to be of my favourite kind. Light stones and wooden shutters…
Another seriously gorgeous place that you must go and explore if you come to Vis is Fort George.
Aka the PERFECT wedding venue, and where Yacht Week, Croatia, host the most epic party of the week.
Brac
On my 2015 trip I only popped to the West side of the island for a brief dinner in Milna Town at Dupini, followed by a Mojito (Fjaka). But, I have to say they were both INCREDIBLE and were sourced by a local genius for us.
So I'm going to go ahead and recommend those straight away if you head over to this popular sailing spot.
The most famous beach, not only on the island of Brac, but in all of Croatia, is Zlatni Rat beach located in another town on the island called Bol. Bol is the largest tourist center on the island with a million restaurants, places to stay and things to do.
I headed back to Brac for a day trip with my media team before WMGT Croatia. We hired mopeds for the day to explore the island.
Brac is definitely one to add to the itinerary if you fancy an island hopping adventure on the Dalmatian Coast.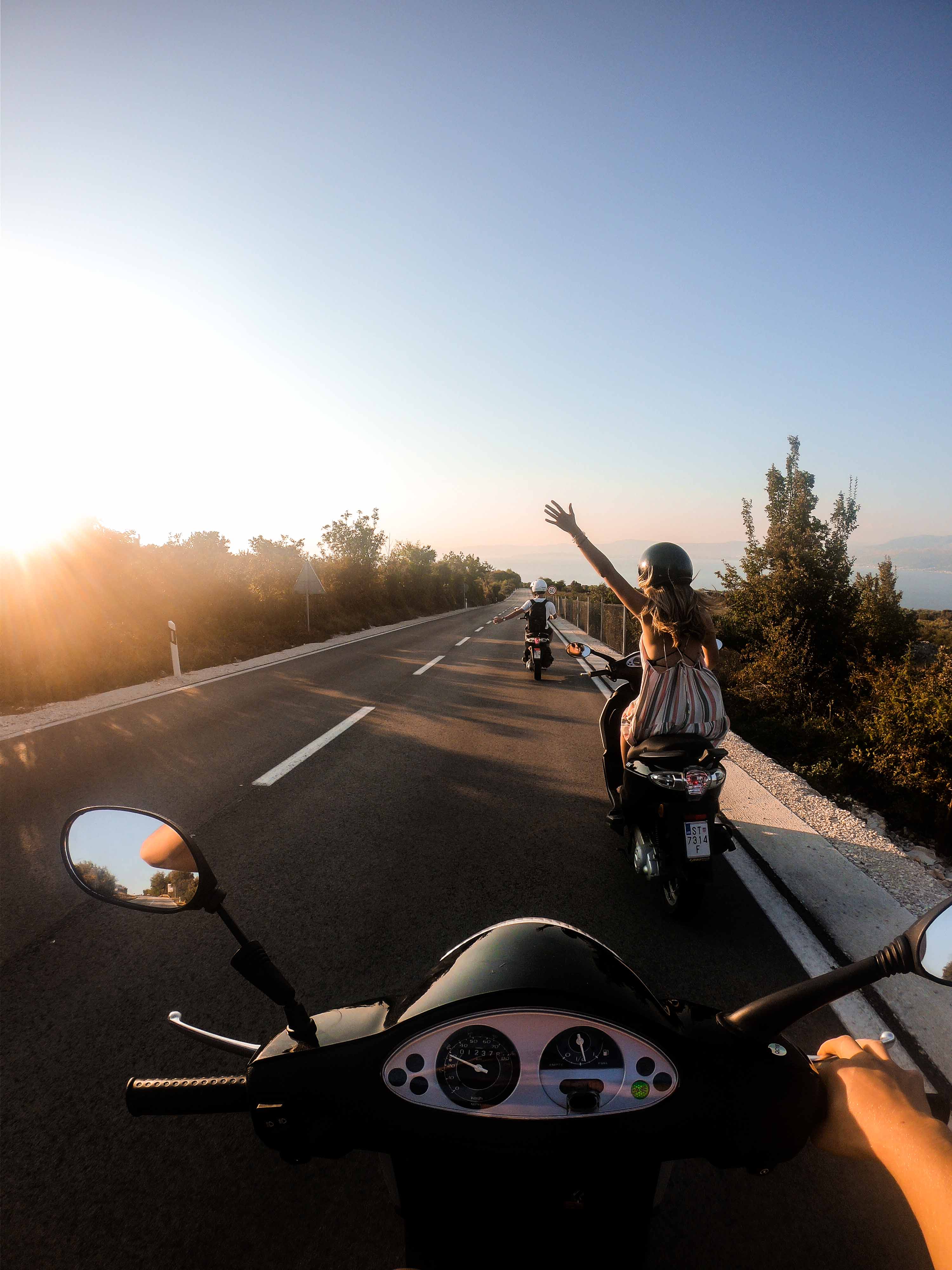 Have you been to the Dalmatian Islands in Croatia?
What were your favourite Croatian islands? I'd love to know!
Love as always + happy adventuring,
Did you find this post helpful? I'd love you to share it for me.
I can't do this without you.
Pin and save this blog post for later…