If you're planning a British Columbia road trip, this is the post for you. Canada, along with Australia, is without a doubt one of my favourite places on earth.
There are so many epic reasons to visit British Columbia and in this blog post I am going to share the best things to do in BC, the adventures that stood out to me the most and the things I can't wait to come back and explore next time (recommendations that we didn't have time to fit in).
Canada for me is of those places that feel like home. I first went to Edmonton and Jasper, followed by some time in Banff in summer, and have recently been to Vancouver Island and Vancouver city!
British Columbia is Canada's most western province and one that I recently got to dive a little deeper into when I headed out on a Hot Springs road trip through the Kootenay Rockies. See the 7 day road trip itinerary here.
Other travel guides and posts on my blog that you may enjoy: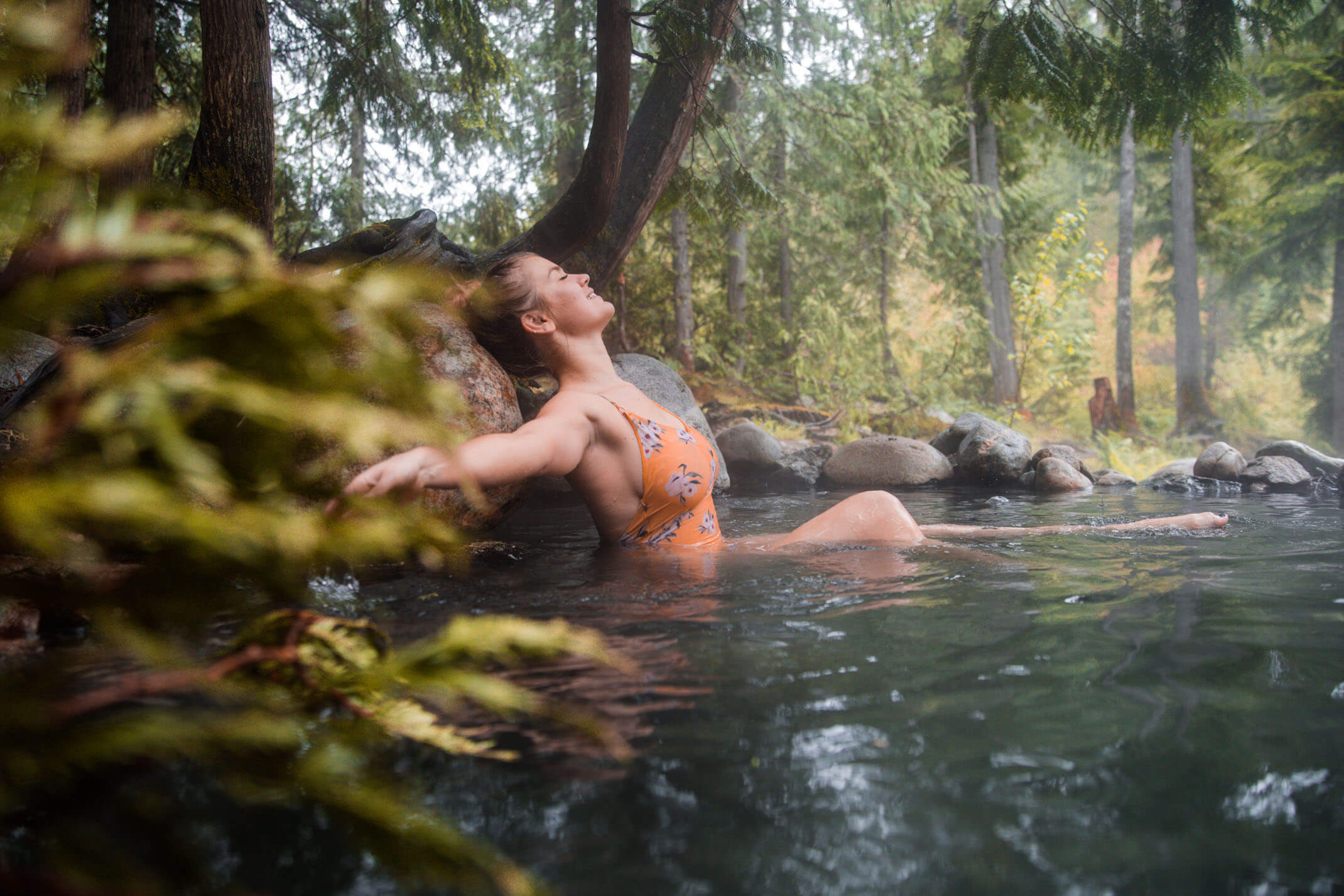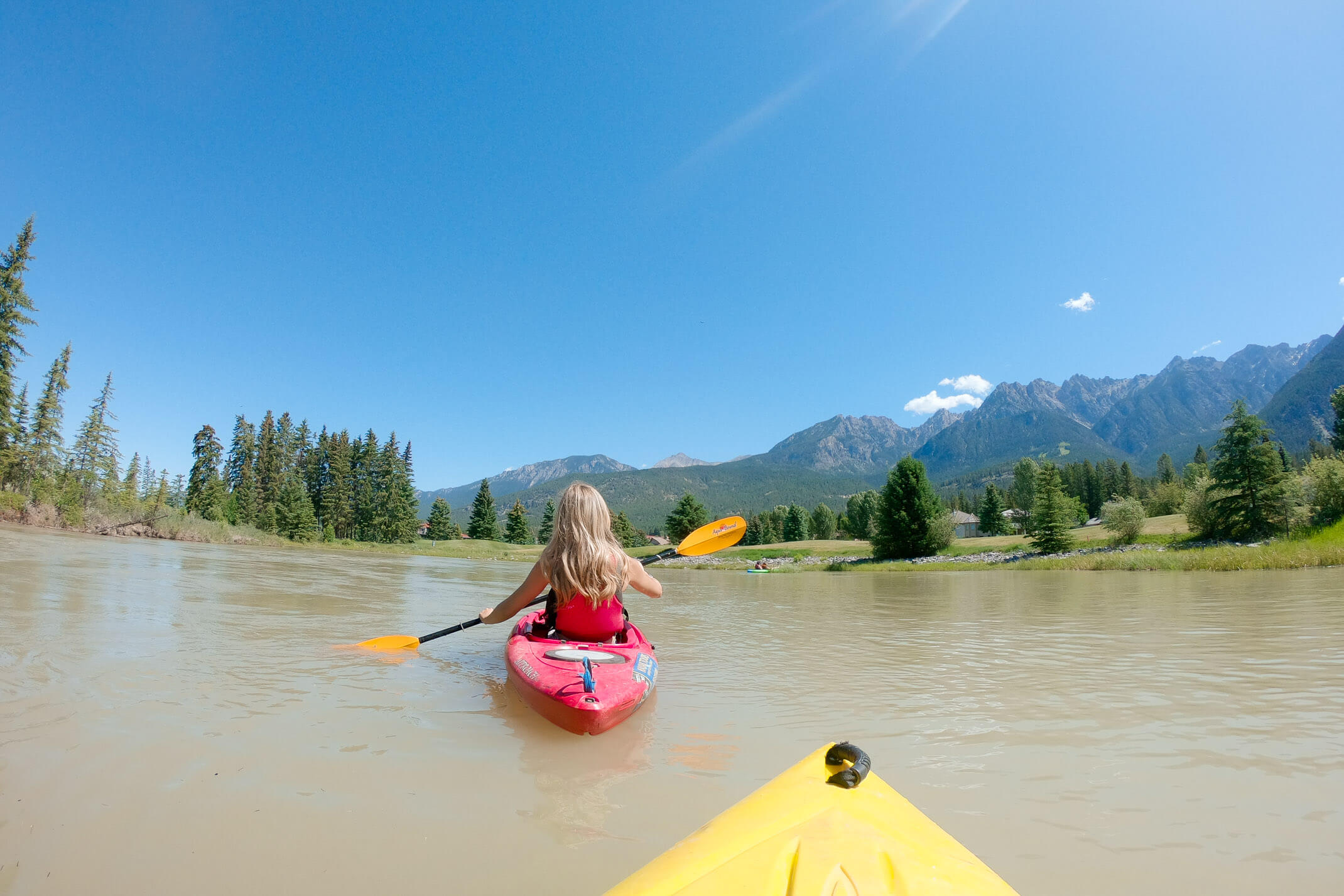 *This blog post has been bought to life and is sponsored by Destination Canada who hosted us for the trip. We were sent out on an itinerary put together and supported by Destination British Columbia to document and share this region with you. All photos and opinions are completely my own.
A guide to planning an epic British Columbia road trip…
Booking your flights…
In terms of airports, there are quite a few to choose from. However if you're flying in internationally, you'll want to go with Vancouver or Calgary (actually located in Alberta but a quick drive across).
It's worth having a look on Skyscanner to see the price difference as it may be an idea to work your itinerary around the cheaper location if it's significantly different in price. Otherwise work out your adventure route through British Columbia and take a look at flights after.
Getting a visa…
Ahead of your trip, you'll need to get yourself an eTA (Electronic Travel Authorization). The Canadian Government website will take you through all the information, eligibility and application process – it's super quick.
I got mine 3 days before I travelled from the UK and it came through to my email straight away. It cost $7 CAD.
Deciding what kind of trip you'd like…
British Columbia has a lot to offer and can cater for all walks of life. When I was in the Kootenay region I noticed an abundance of golf courses. Honestly, they were everywhere! I'd never have thought of Canada as a hot golfing location. If you like golf, you could fill an entire 2 weeks with courses that have a 360 pano of the mountains!
Things to look at and consider when planning your British Columbia road trip:
How long have you got to play with for your British Columbia adventure?
British Columbia spans an area of 944,735 km² lol, so whatever time you're planning (even if you plan to move) is not going to be nearly enough to see everything. British Columbia is also way too beautiful to rush through (you'll be the only one pacing) so narrow down the kind of adventure you're after and allow yourself time to take in the culture and energy. That's half of the beauty. The way of life over in Canada.
I would suggest minimum of a week if you're open to a suggestion. Two weeks would make for a dreamy road trip with enough time to stop and stay somewhere a little longer when your heart is captured (inevitable).
1-week British Columbia itineraries:
Fly into Calgary, drive the Hot Springs Route, fly out of Calgary.
Fly into Vancouver, explore, take the ferry to Vancouver Island, explore, fly out of Vancouver.
1 week Vancouver Coast and Mountains Road Trip up the Sea-to-Sky Highway via Squamish and Whistler to Pemberton
1 week head north on Vancouver Island from Victoria to Campbell River or Port Hardy for access to untouched wilderness and Indigenous culture
2-week British Columbia itineraries:
Fly into Calgary, drive the Hot Springs Route, drive on to Vancouver, explore, fly out of Vancouver.
Fly into Vancouver, explore, drive to Whistler, ski, drive to Revelstoke and do the Powder Highway route, fly out of Calgary
2-week Vancouver and the Thompson Okanagan itinerary. Take Route 97 through BC's famous wine and lake country and check out the Province buzzing farm-to-fork dining scene
Fly into Calgary and enjoy all the snow adventure on the Powder Highway route
15 best things to do in British Columbia:
1. You are in Bear territory and seeing them in the flesh is one of the most magical experiences in the entire world.
The first time I went to Canada was in October and didn't see any bears. Second time I went in July (Alberta) and saw one road side. Third time in British Columbia at the beginning of June we saw eight. I have a feeling our sightings were a combination of the timing, as they come out of hibernation to hunt, and the fact we were in the Kootenay's driving the roads less travelled.
2. Carve your way through alpine bowls, rainforests and glaciers in one of these ski resorts.
Wild just got wilder. You're not ready for this. View the ski resorts on offer in British Columbia here.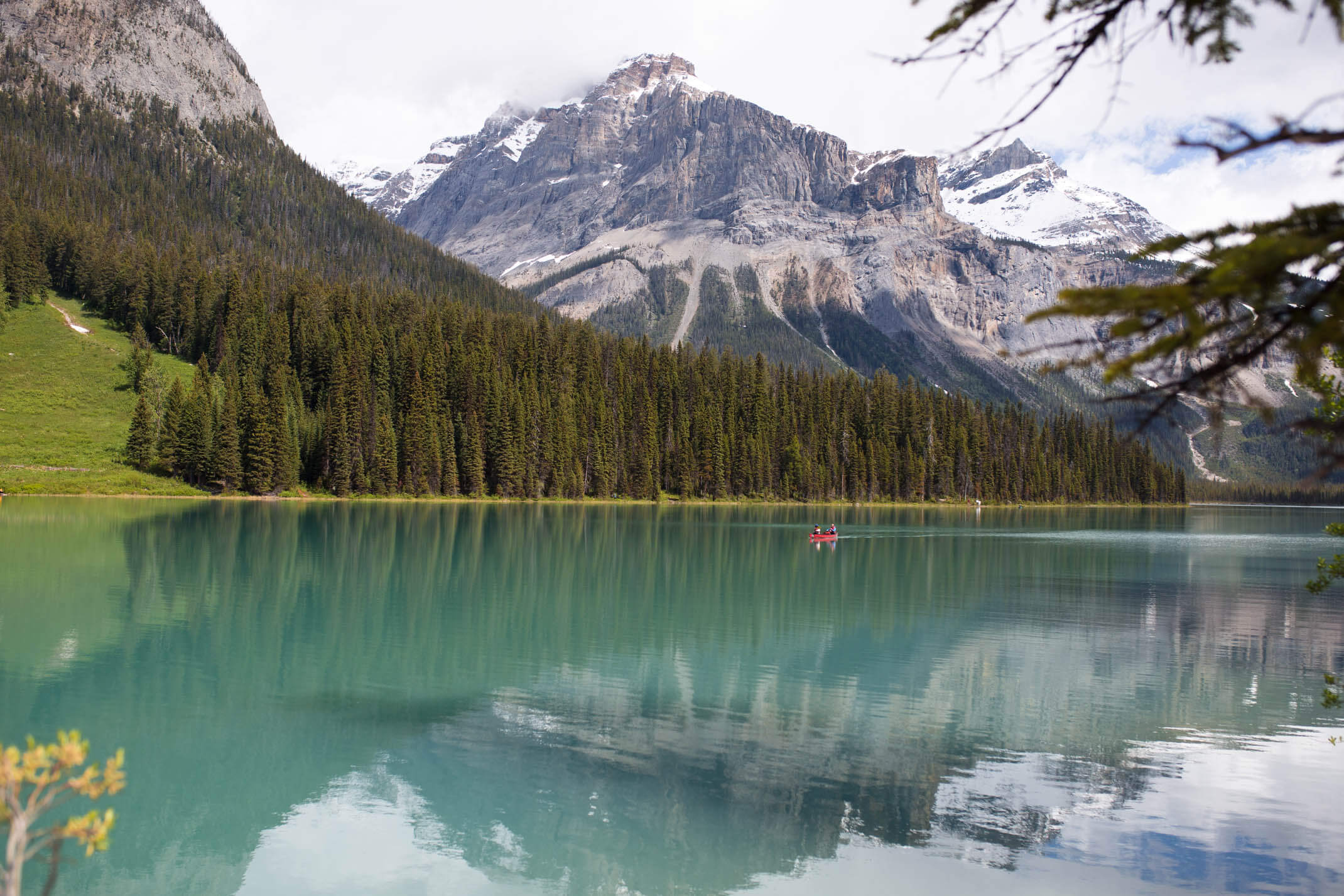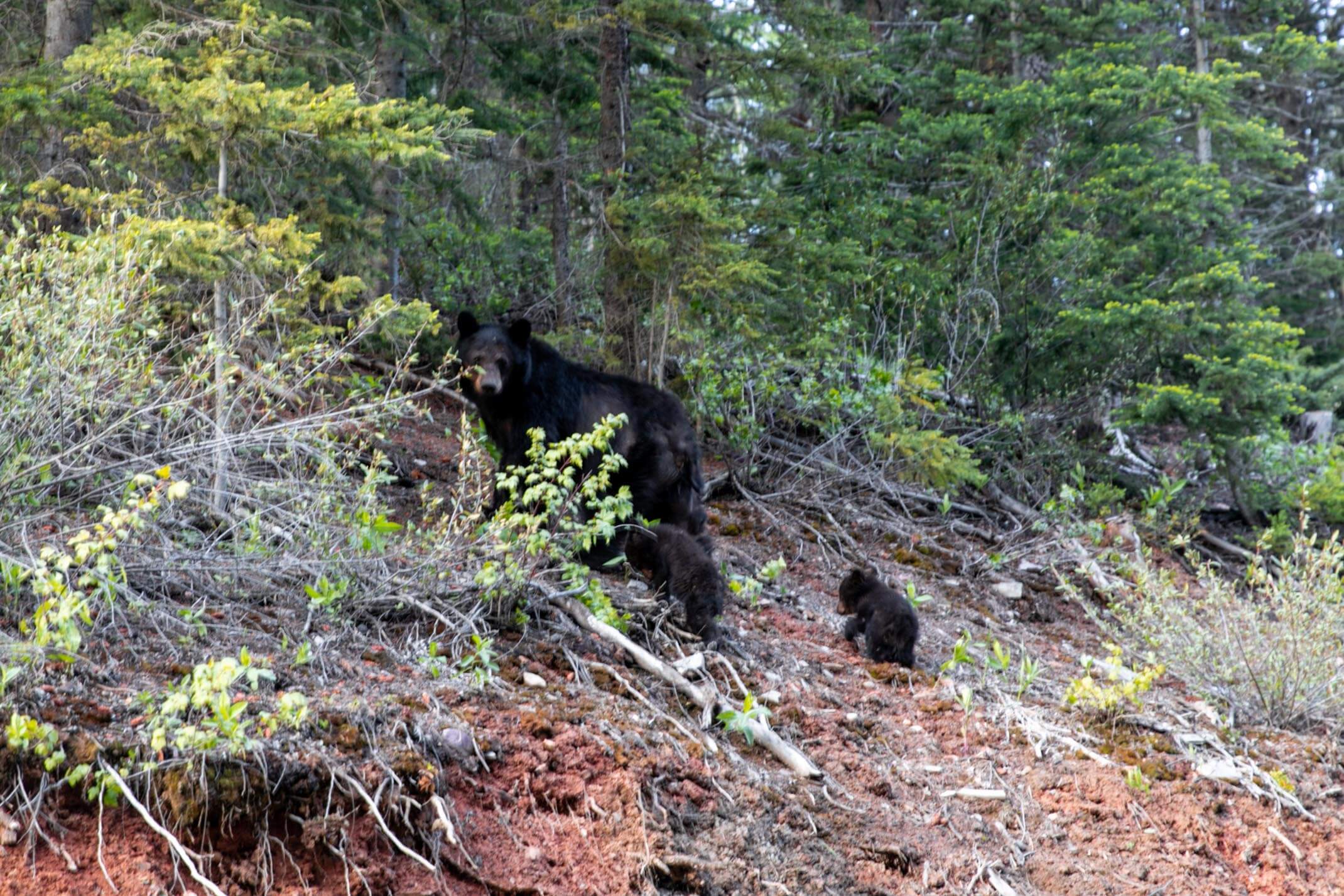 3. There's some serious Geothermal activity going on. Hello all the Hot Springs.
Spend a week going from one natural mineral pool to the next and leave feeling completely rejuvenated. See my 7 day hot springs road trip itinerary here.
4. You are in outdoor adventure heaven. British Columbia is all about getting outdoors and into nature.
Here's just a few activities you can engage in:
5. You won't fall short of a brewery with a mountain view. I can assure you of that.
We went to a beautiful local one in Golden called Whitetooth Brewing Co. The sun was shining, the mountains were alive and we had 5 samples of the local brews on the outside bench seating. One of those moment where you're like 'this is life'.
6. The drives are next level. Think mountains, glaciers, bears, forests, national parks and lakes from the seat of your car.
You just cannot get better than this. You have to almost kick yourself back into a touch after a couple of days because the insane views become so 'normal'. One thing the views in Canada are not, is normal.
7. Local produce is the finest kind. British Columbia heavily supports local production.
It was so lovely to see the same brands popping up throughout our British Columbia road trip as we ventured through the towns. Instead of the 'big brands' taking over every cafe, store and bar, we saw locally produced goods popping up everywhere. There are many towns that actually have laws to stop big chain stores operating in them.
Make sure you check out Stoke Cold Pressed Juice, Wild Mountain Chocolate and Kicking Horse Coffee whilst you're in the region!
8. You can go whale watching.
YES YOU CAN! See my guide to Vancouver Island here.
9. Vancouver is the perfect gateway for an epic Pacific North West road trip.
I'm basically hinting that you go on a 6 month sabbatical. Think big. If you've got the time there's an abundance to explore up and down the Vancouver coastline! Why not plan a huge adventure!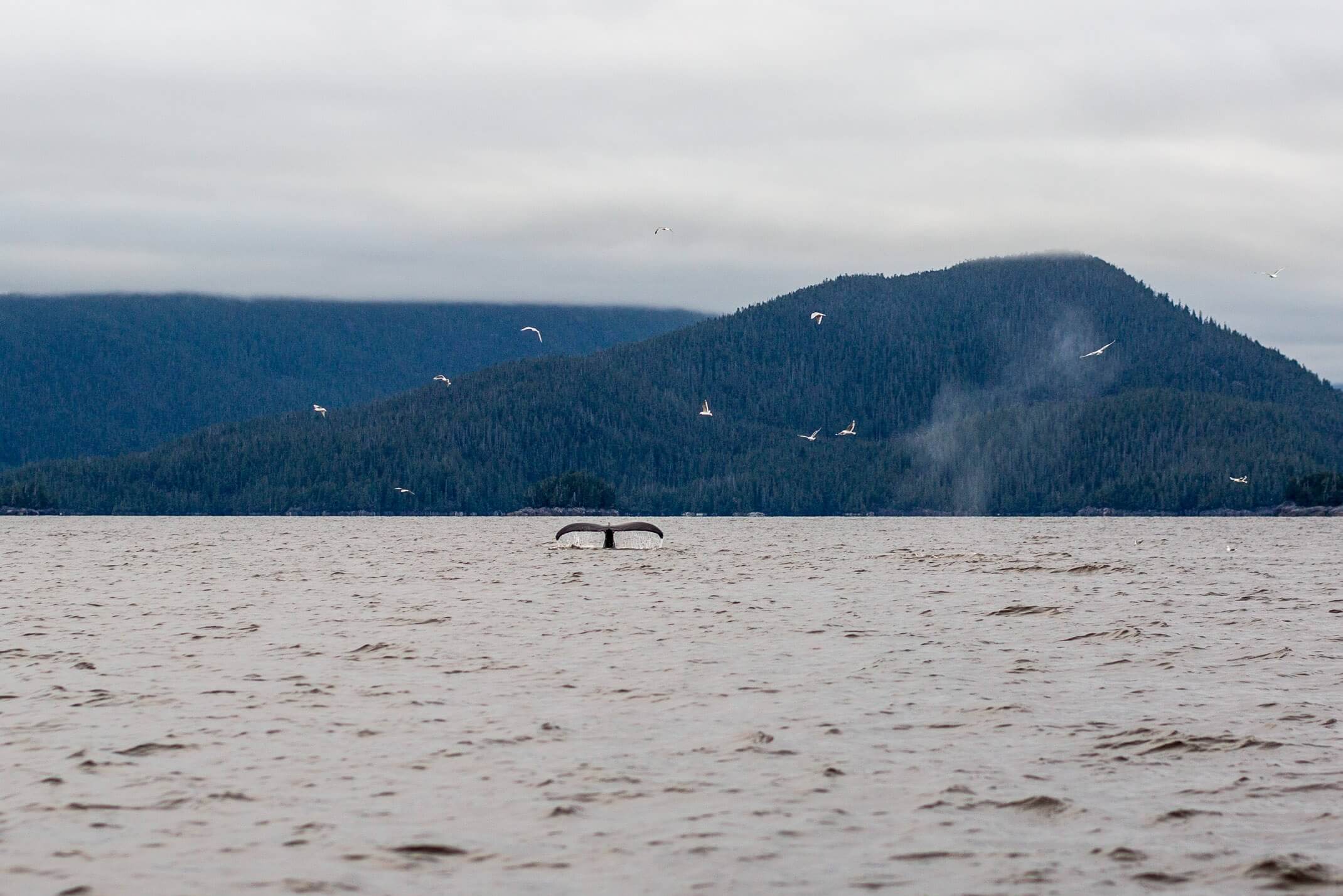 10. The people are ridiculously friendly and seemingly always up for a good time or a conversation.
There must be something in the water or in the air. In fact, I think it's because there's nothing in the latter. Conversation and adventure at its purest.
11. You get beautiful sunny summers and seriously snowy winters. Mountain life in abundance.
Canada is a mountain lover's dream!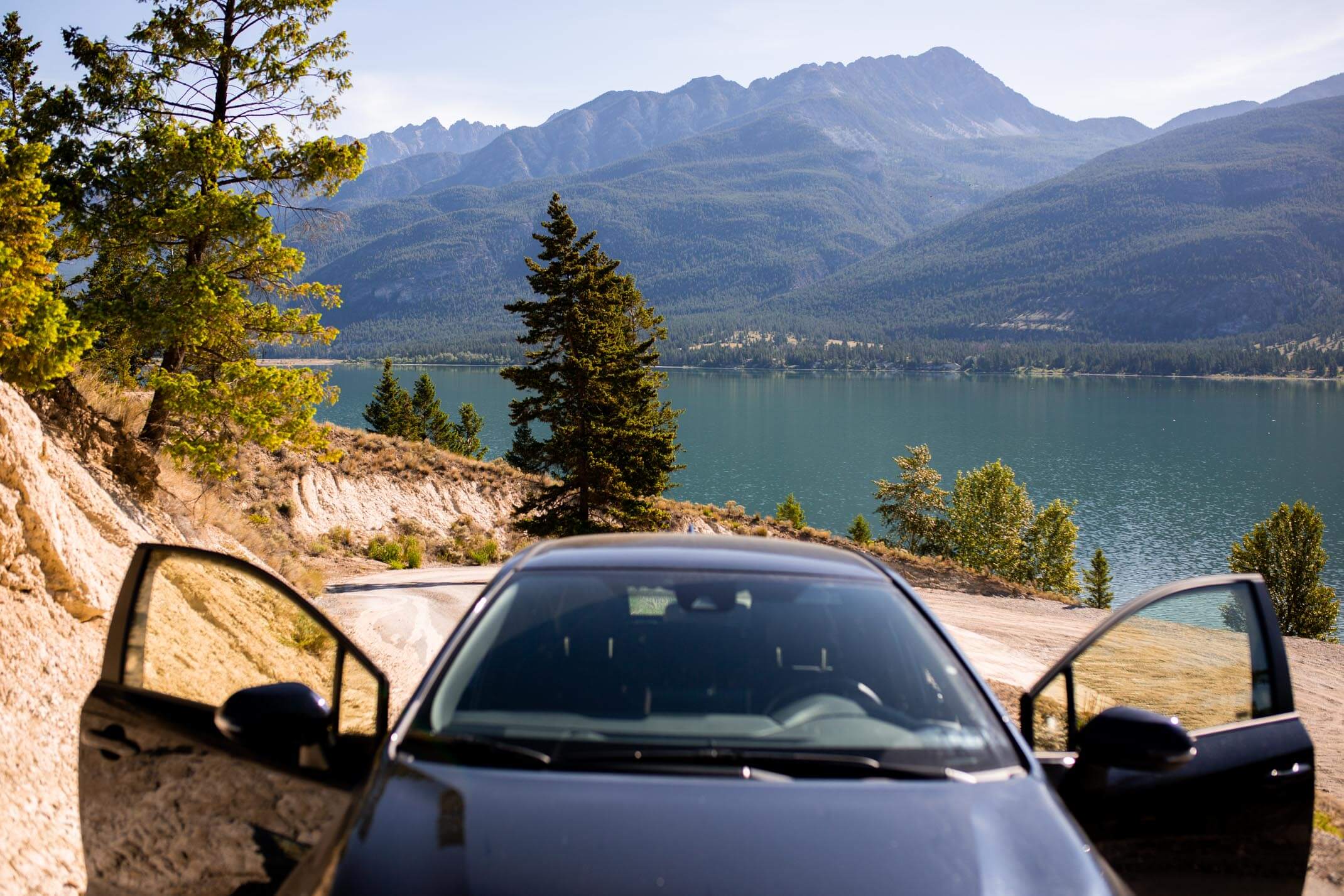 12. Poutine and maple syrup.
The 'Canadian' must tries. It's not a trip without them.
13. Wine regions in Okanagan Valley.
The Okanagan valley is somewhere I'm dying to get to. It's known as the Tuscany of Canada and is where wineries meet lakes – one of the top wine regions in Canada.
14. Squamish, 'the adventure capital'.
Another I'm yet to visit. Accessible as a day trip from Vancouver or great for a holiday in itself. Here you can bask amongst a wealth of activity including and not restricted to: rock climbing, kiteboarding, mountain biking, cross country skiing, bouldering.
15. The spirit bear is here!
The Great Bear Rainforest is the only place in the world where you can see the Kermode (spirit) bear. There are apparently only 400 of them left in the wild. The Great Bear Rainforest itself is the world's largest intact temperate rainforest, and has been called the Amazon of the North.
Have you been on British Columbia road trip?
What were your favourite spots? I'd love to know!
Love as always + happy adventuring,
Did you find this post helpful? I'd love you to share it for me.
I can't do this without you.
Pin and save this blog post for later…