Are you ready for an unforgettable adventure at Revelstoke mountain resort?
Nestled in the northern mountains of British Columbia, Revelstoke is a breathtakingly beautiful destination that offers endless outdoor activities and stunning natural beauty.
I recently had the incredible pleasure of exploring this corner of Canada during my Christmas break. As an avid skier and ski town enthusiast – Revelstoke met the mark in every possible way. The skiing was sublime (even the terrible days were magic), and the town was humble, cute and cosy in all of the best ways. It even has an honest-to-god, town theatre – neon lights and everything!
Whether you're looking for adventure, relaxation, or a bit of both, Revelstoke makes it easy to find the perfect activity. This is a mountain paradise. From skiing and snowboarding at Revelstoke ski resort to hiking, mountain biking, river rafting and much more, there are endless opportunities for exploring in Revelstoke's natural playground.
Whether you're looking for an action-packed retreat or just want to relax, Revelstoke delivers.
Ready to experience this enchanting Canadian gem for yourself? Here are some of the best things to do in Revelstoke!
P.s. if you're on a road trip through Revelstoke, check out this 7-day hot springs itinerary that takes you through Revelstoke, it may give you some inspiration for you trip!


If you are arriving to Revelstoke from outside Canada or another province, landing at Vancouver's International Airport YVR is the best way to get to Revelstoke.
This is a fully serviced international hub that is bound to have a great flight from wherever you are visiting, From here, you can pick up your rental car and begin your trip – just a short 6-hour drive from YVR.
Not driving? No worries! There are also bus services that go from Vancouver to Revelstoke, starting at around $125 CAD one way.
Where to stay in Revelstoke
Accommodation in Revelstoke is broken up into two areas: at the base of Revelstoke Mountain Resort and in the town of Revelstoke, British Columbia. The mountain itself is quite a short drive from the town, so you will not be at a disadvantage to stay in town. Especially with the Revelstoke Mountain Resort shuttle, which runs from 6 am until 11:30 pm daily.
If you are planning on visiting Revelstoke mountain resort as part of a larger Canadian Rockies road trip, and travelling in a campervan, then you could look at the overnight parking. Revelstoke has a dedicated overnight parking lot where you can stay for free in a self-contained campervan for one night!
FAQ - Do I need a Parks Pass?
While many ski resorts in Canada require a Canada parks pass to enter, Revelstoke does not. So if you are just visiting Revelstoke, you will not need to worry. However, if you are planning a longer road trip to other resorts such as Banff, Lake Louise and so on, you will require a Parks Pass.


The 7 best things to do in Revelstoke
If you are a skier or snowboarder, chances are Whistler is on your bucket list (for good reason!). While the skiing and boarding are unparalleled, there are plenty of things to do in Whistler in winter, both on and off the slopes.
1. See a movie at the Roxy
One of the best things to do in Revelstoke is to watch a movie at the Roxy Theatre. Located conveniently in town, just a few minutes from Revelstoke Mountain Resort. The theatre offers a unique experience with its cozy atmosphere and comfortable seating, making it perfect for relaxing after a day of skiing or exploring the area.
With tickets starting at $12 per person and one cinema only, this is truly a small-town cinema at its finest. While I was visiting, there was even a 3D screening of Avatar, which cost a whole $3 more per person. Whether you're visiting during summer or winter, catching a flick at the Roxy Theatre should definitely be on your list of things to do in Revelstoke, British Columbia.
2. Soak in a local hot spring
Revelstoke, British Columbia, is a beautiful mountain town with plenty of outdoor activities to enjoy. One of the best things to do in Revelstoke when it comes to outdoor activities is to visit the hot springs!
These natural mineral-rich hot pools offer an escape from everyday life and a chance to relax and rejuvenate. Whether you're looking for some restorative time alone or want to share an experience with friends, soaking in these hot springs will surely leave you feeling refreshed.
Visit Halcyon Hot Springs
Halcyon Hot Springs is located at a spectacular waterfront location just outside of Revelstoke, British Columbia. While there is no direct road to the hot springs, you can drive to Shelter Bay, where you can take the car ferry to Galena Bay and then drive to Halcyon Hot Springs from there.
Drop-in rates are $30 CAD per person and include access to both hot and cold plunge pools. Then all that is left to do is to peacefully soak up the mineral magic of the pools while overlooking the beautiful Upper Arrow Lake – utterly breathtaking.
Another local favourite hot spring is the Canyon Hot Springs, located between Glacier and Revelstoke National Parks. This RV park is home to two mineral pools: a cooler 32-degree pool and a hotter 40-degree pool. Passes are $14.50 CAD for entry. However, as this is only open between June and September, this is the perfect activity during a cooler day in the summer months.
3. Ski Revelstoke Mountain Resort
One of the best things to do in Revelstoke in winter is to go skiing or boarding at Revelstoke ski resort. Revelstoke Mountain Resort boasts some of the best skiing and snowboarding in Canada. With over 3,000 acres of skiable terrain—including North America's longest lift-serviced vertical drop—it's no wonder that this resort attracts winter sports enthusiasts from all over the world. While there are some runs suitable for beginners, I would say that overall, this mountain is best for intermediates and experts.
You can grab a day pass to Revelstoke ski resort for $159 CAD, or if you are staying a little longer, it's worth looking into the other collective passes, such as the Ikon Pass or a Mountain Collective Pass. Both of these generally are worth it if you are planning to ski for five or more days at Revelstoke ski resort. The best part? They include many other resorts, so you could include Revelstoke on a larger road trip through the Canadian Rockies if you choose.
If you are a coffee lover, you may well know that Canada isn't best known for its coffee. However, Revelstoke may just surprise you. With a host of great cafes in town, you have plenty to choose from to get your morning beverage of choice. Dose Coffee is an Australian-owned cafe in the heart of Revelstoke. Serving up local, small-batch coffee and community is their mantra.
Modern Bakeshop and Cafe is another great cafe in the town of Revelstoke that specializes in tasty treats. Alternatively, if you are staying up on the hill overnight, be sure to check out La Baguette at the base of Revelstoke ski resort. They do a spectacular hot chocolate that you can customise to be made from white, milk or dark chocolate. Either way, you can't go wrong.
5. Take a walk around downtown Revelstoke
One of the many joys of Whistler is the laid-back local vibes. One of my absolute favourite things to do in Whistler in summer is heading to Lost Lake. This lake is tucked away in the Lost Lake trails near the lower end of the village, furthest from the base of the mountain. You can walk along the village trail or catch the free shuttle from the Gondola Transit exchange near the base of Whistler Mountain.
Whether you choose to soak up the sun on the grassy banks, cool off in the shallows or enjoy the loop by bike or foot, this is one of the best things to do in Whistler, Canada.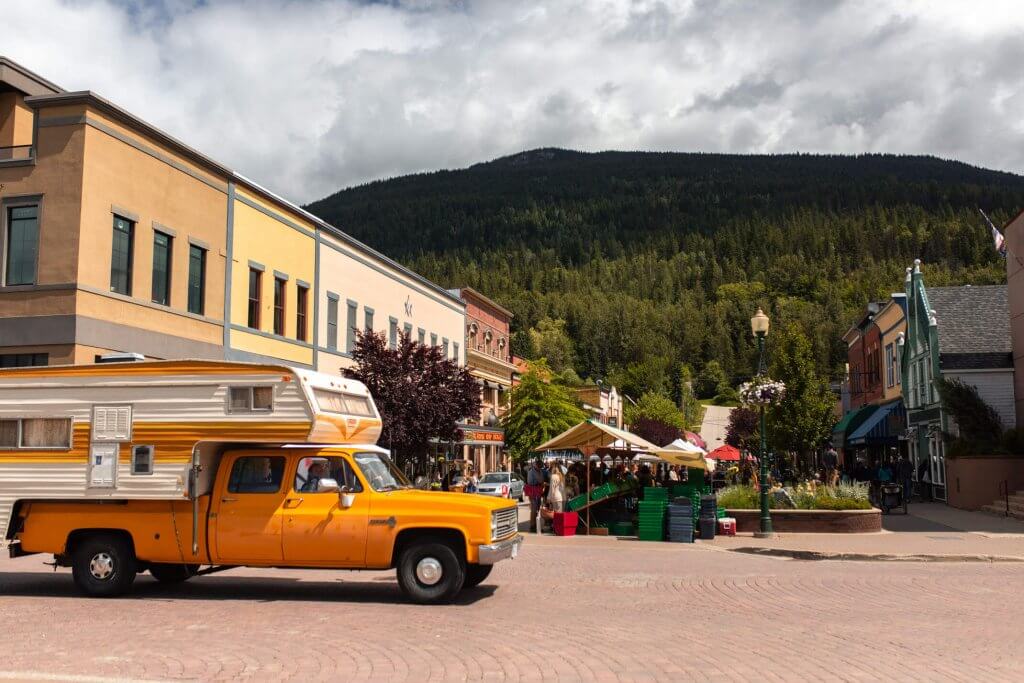 Whether you are adventuring in the summer or the winter months, Revelstoke, British Columbia, has you covered for post-adventure apres. A visit to Monashee Spirits is hands down one of the best things to do in Revelstoke if you are looking for an apres drink after a big day exploring Revelstoke ski resort. This place offers some eclectic cocktails amongst some classic favourites.
I would highly recommend their Monashee mule, which comes with a hint of lavender and is downright delicious. Other favourites in town include the Village Idiot and Mt. Begbie Brewery.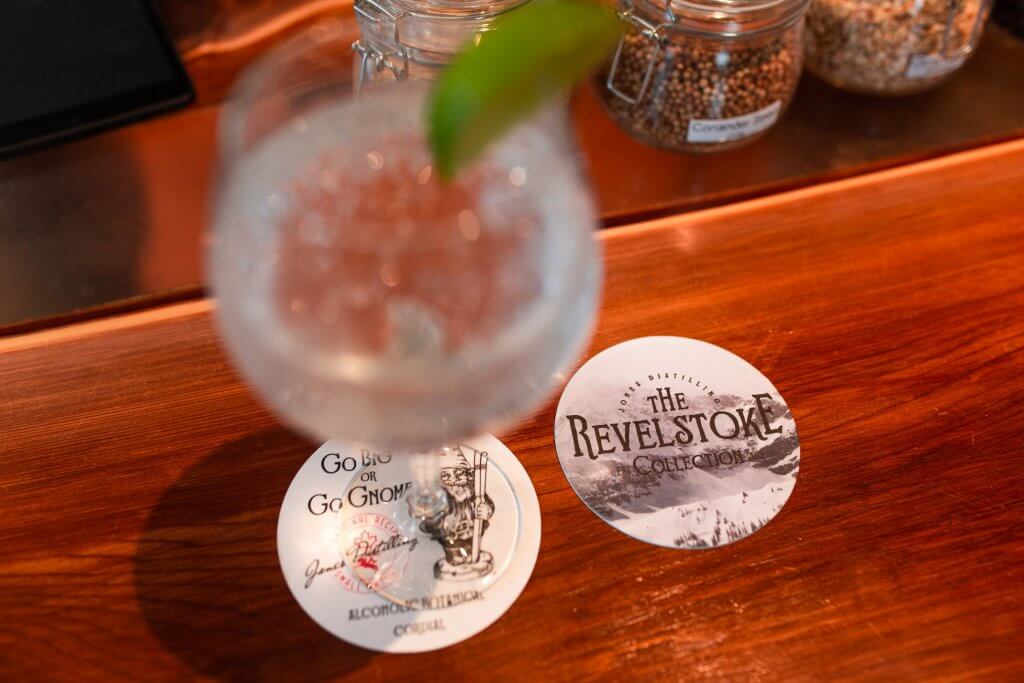 7. Drive the Rodgers Pass scenic route
If you have travelled to Revelstoke by car, then you can not miss the chance to explore the Rodgers Pass scenic route. This section of the Trans-Canada Highway is unlike any other. Traversing the second highest point of this highway (at a whopping 1330 metres), you will have to actively stop yourself from saying 'wow' on repeat so as not to annoy your co-passengers. There is one point where the road juts out over the valley, and you can look down at the canyon below. With only a small concrete barrier on the side in some sections, it's not for the faint of heart – but truly breathtaking.
However, it is important to be aware of the avalanche risks of this pass in winter. Over this 40km stretch of highway, there are 135 known avalanche paths. But don't worry, it is also home to the world's largest mobile avalanche program and is monitored very closely. The only problem is the regular (and often lengthy) highway closures after a big snowfall. But I think this just makes it all the more special when you do have the chance to drive through it and experience it for yourself.
This is also the gateway to other incredible mountain resorts such as Banff, Lake Louise and more. For more ideas of where to go on a larger Rockies road trip, check out our road trip through the Rockies: a 2-week itinerary guide.


So there you have it! The best things to do in Revelstoke. Are there any top things to do in Revelstoke ski resort that we have missed? Anything else you would love to see added to this Revelstoke, British Columbia, travel guide? As always, happy adventuring.
What are your favourite things to do in Revelstoke British Columbia?
Love as always and happy adventuring…


Did you find this post helpful? I'd love you to share it for me.
Pin and save this blog post for later…