It's that time of year again. The 31st December has snuck upon us once more.
How does it always come around SO quick? But wow, seriously, what a year it has been.
As I write this, I have a coffee in hand and am sat at my friends apartment in Sydney – the location I will be welcoming 2018 in from. As always at this time, I'm taking a moment to look back and reflect on the last year of my life, the good, the bad and the ugly.
Above all, I really do feel like I have experienced personal growth on a scale like no other this year. It was initiated by the 5 months of solo travel I finished up in March and continued when I signed with Insanity talent and moved out for the first time into a flat in East London. I guess you could say, this year I grew up (a little).
See my 'Lessons I learnt and ways that solo travel changed me' blog post here
I have been lucky enough to see and experience some pretty incredible things this year so in this post I have collated my favourite moments, destinations and experiences to share with you in hope that they inspire something magical for you in 2018…
1. Exploring Ubud with mumma
Half way through my 5 month solo trip in January, mum flew out to join me in Indonesia and we explored Bali together. We ate our way through all the raw food restaurants and goodness in Ubud before kicking back for a few days at Tugu Resort and heading over to Nusa Lembongan.
Bali blog posts of mine that may help you plan your adventure:
See all my Indonesia blog posts and guides here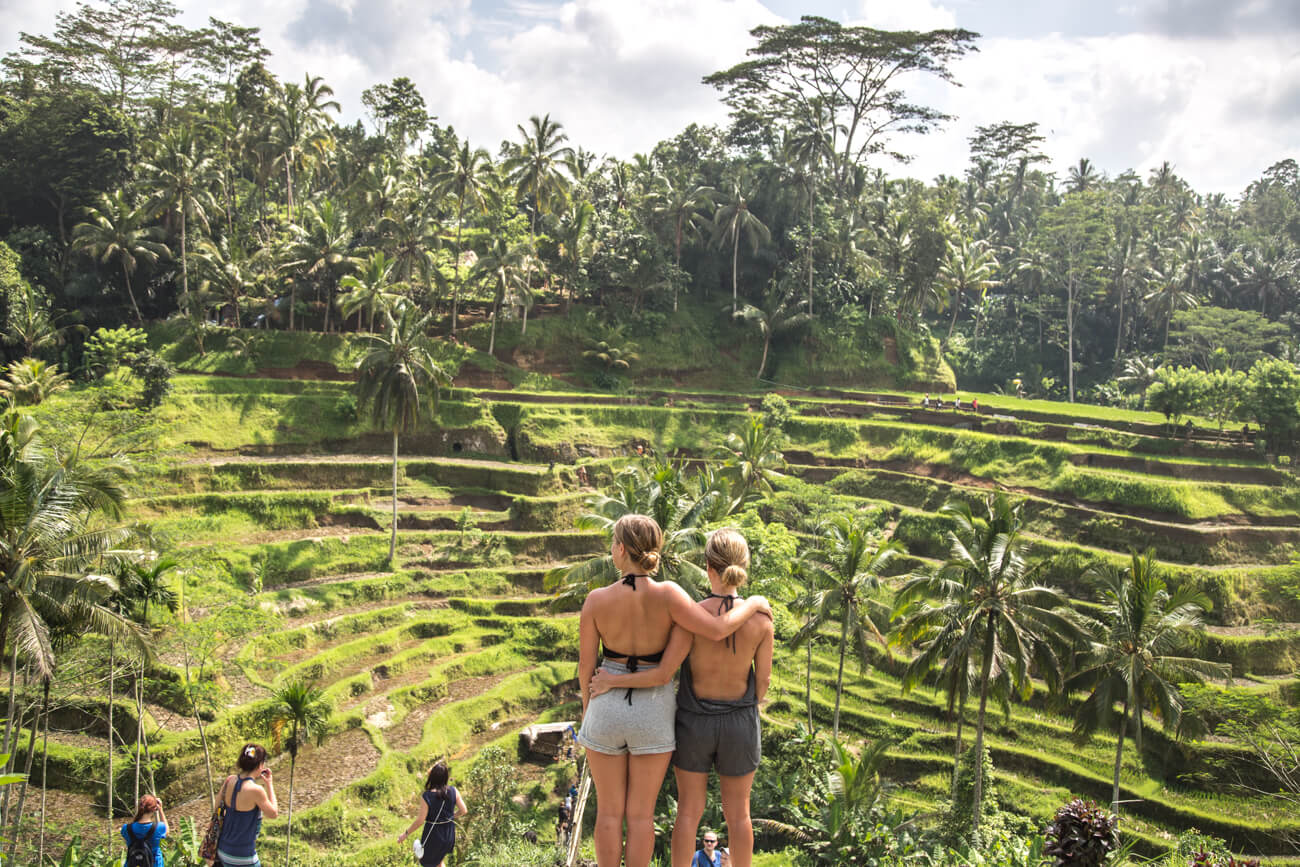 2. Skiing in Niseko with GoPro
In February I flew from the Philippines up to Sapporo in Japan where I transferred to the ski resort of Niseko and enjoyed a week of heavy power, ramen and good times with my second favourite family – the GoPro family.
See what we got up to in my Niseko blog post here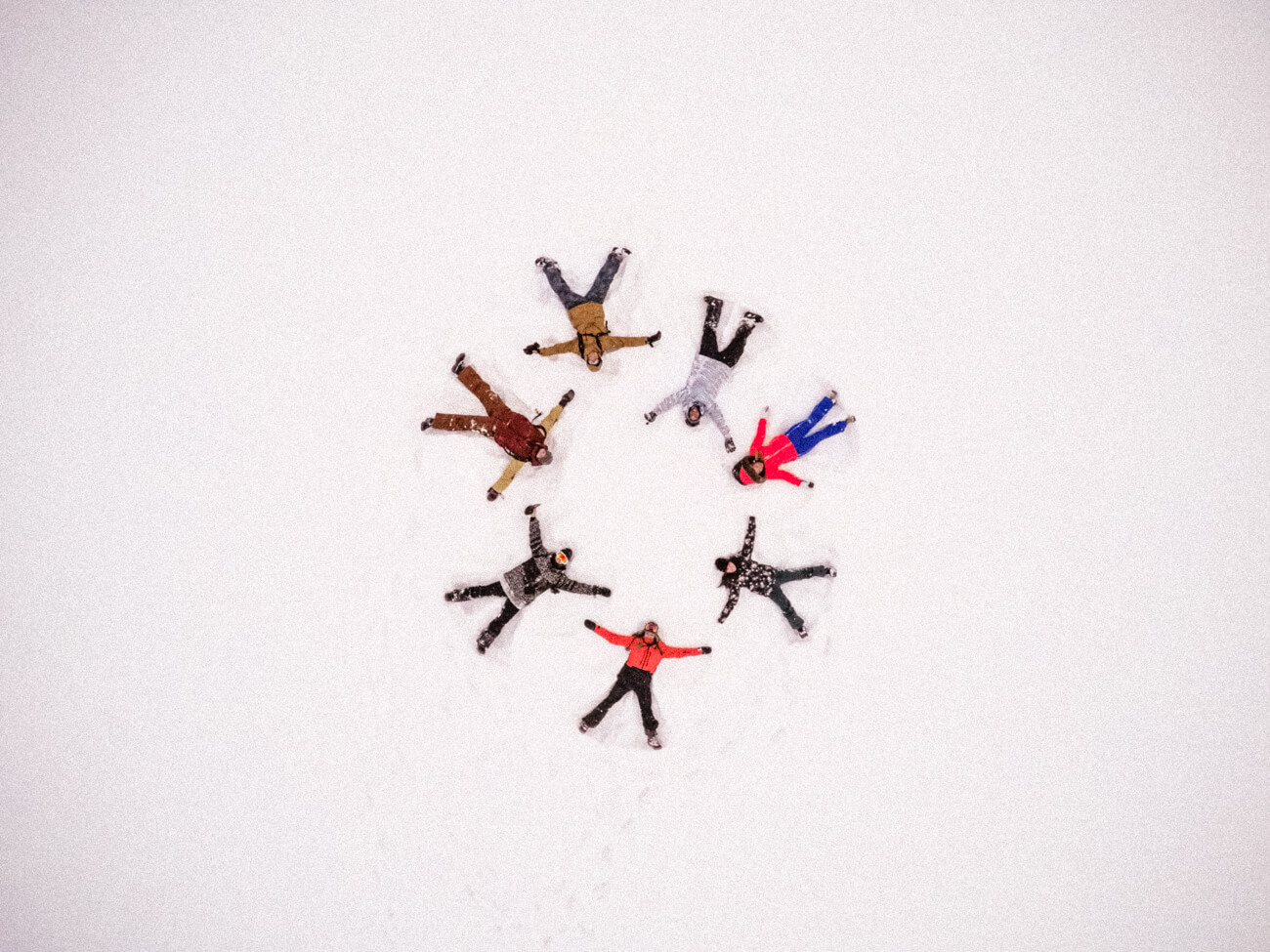 3. Annecy, France
In April, Mumma and I headed out to a little town I had discovered in the March during a transfer from Geneva airport to Val D'isere. I screenshotted the location, booked a flight, secured an AirBnb and a month later we began our adventure.
We walked, we talked, we drunk lots of French wine, we hiked, we witnessed views that rival those in New Zealand and we completed our first paraglide together over Lake Annecy.
See more photos and my recommendations for Annecy in my blog post here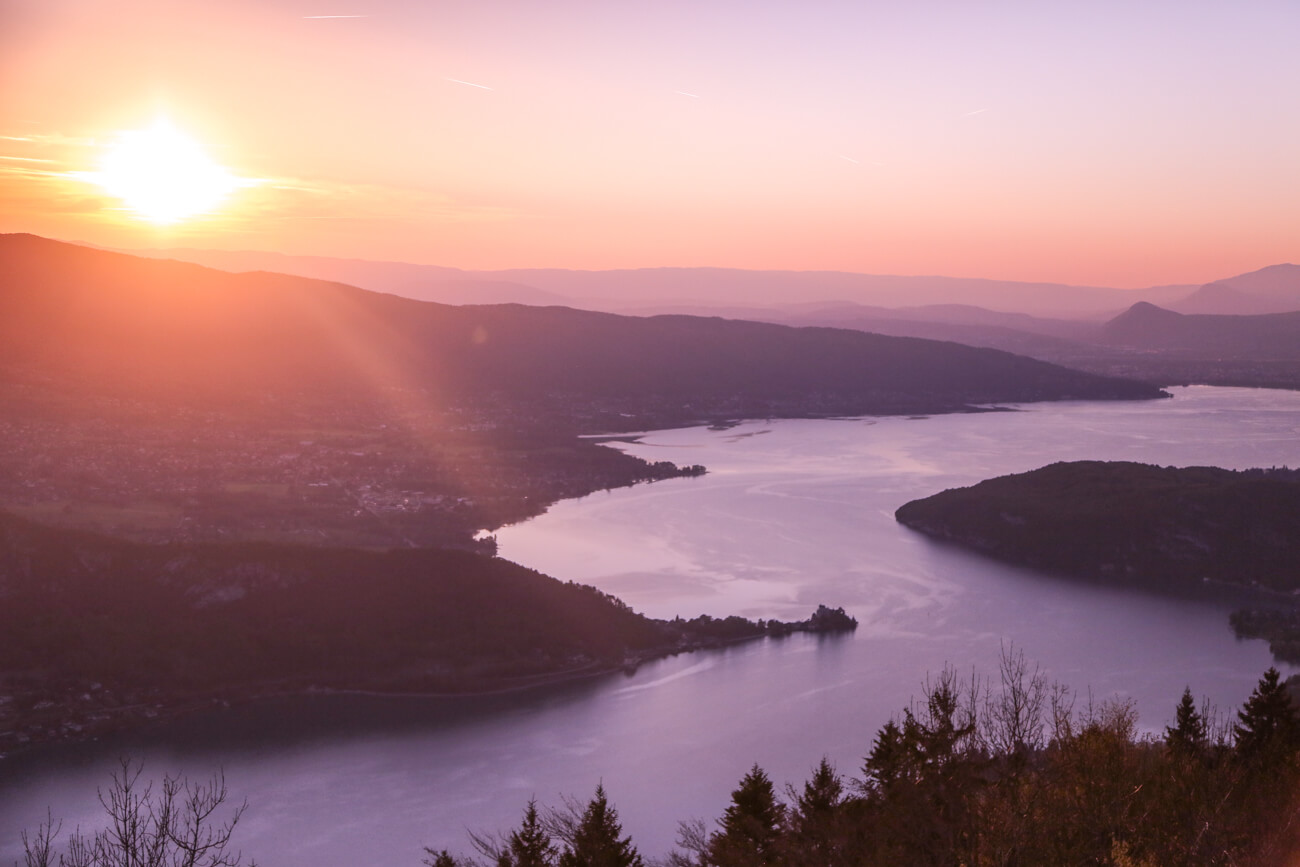 4. Waking up to the mountains in Austria and spending 7 days solo roadtripping through Vorarlberg
Mountains upon mountains upon mountains. Roadtrip goals and an abundance of hikes – my kind of heaven.
See all my adventures and guides for Austria here
5. Shooting the Karma launch video with GoPro in Oregon, USA
In August I got the opportunity to be part of the Karma launch video and flew out to Oregon to shoot my section of the video. It was a flyby trip but what I was was literally beauty beyond belief.
Check out the finished video below…
6. Taking my mum through Europe on a Christmas Market roadtrip…
A couple of weeks ago I took mum on a surprise adventure through some of the best and most famous Christmas markets in Europe. We experience the best traditions and cuisines from from France and Germany and it was pure magic.
See our itinerary, all the photos and my guide to planning YOUR trip in this blog post.
Watch the roadtrip come to life in my YouTube video here…
7. Hosting my first two Where's Mollie Global Travellers events
Possibly the biggest highlight for me in 2017 was launching WMGT, the new branch to the Where's Mollie brand. The idea is to bring like minded people together and head out on a group adventure together.
I organise the itinerary – you guys just turn up!
Read more about WMGT and what it actually is here
Join the WMGT family here (you wont regret it)
See the aftermovies from the first two adventures here…
Adventure #1 – Snowdonia, Wales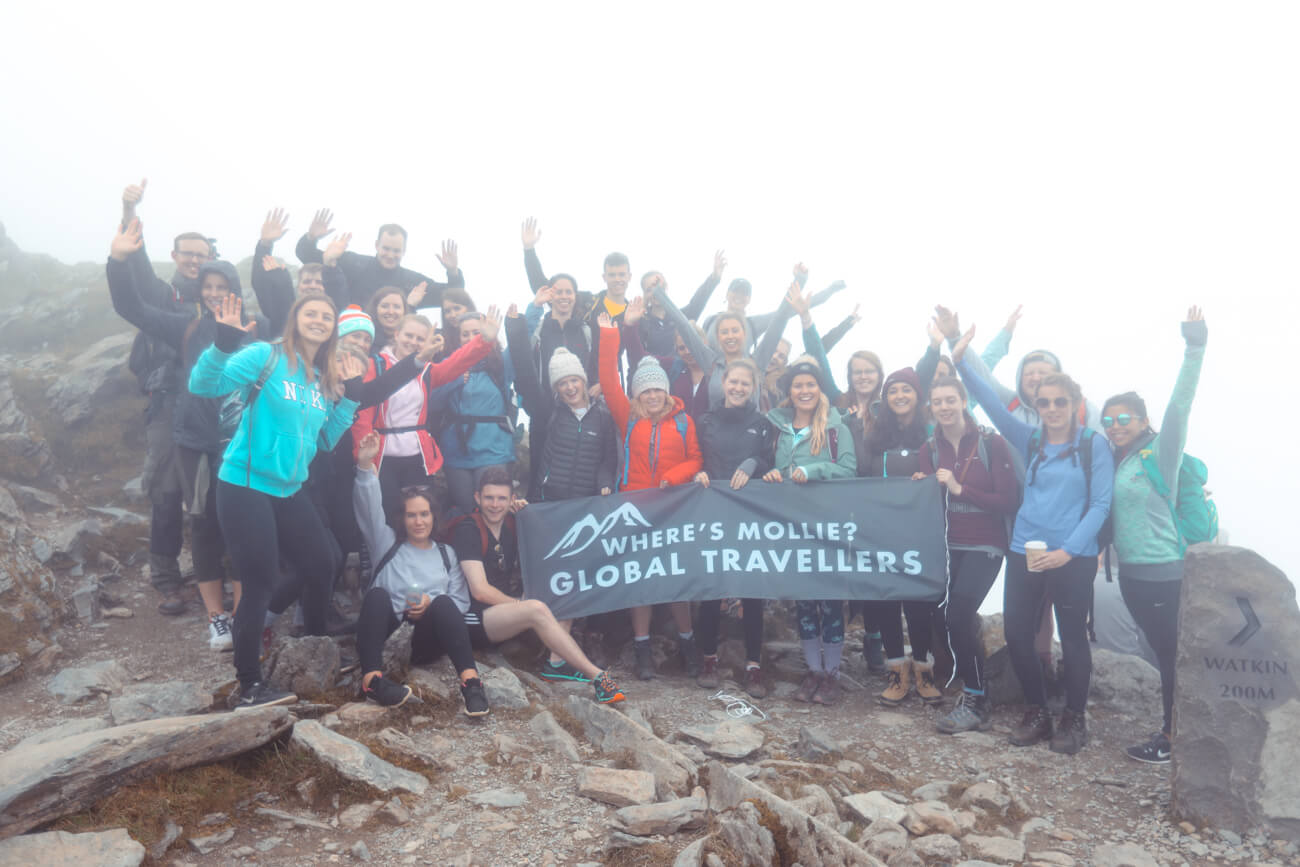 Adventure #2 – Lake District, England
8. Ticking number 1 off my bucket list and experiencing the outrageous adventure that is Burning Man, Black Rock City
I finally got to do it and wow, what an OUT OF THIS WORLD experience. Nothing will ever prepare you for the magic that you will experience in the Nevada desert during this 7 day extravaganza. Nothing.
I gave it my best shot anyway. Check out these blog posts…
9. Dressing up as Mario and Princess Peach whilst riding Go Karts through Tokyo
In September I headed out to Tokyo to shoot a campaign for KLM and I had possibly the most unique experience ever. We dressed as Mario Kart characters and explored the city at sunset on Go Karts!
Interested in what we got up to? Want to know my top Tokyo recommendations?
See my complete guide to exploring Tokyo here
Watch the full video of our Tokyo experience here…
10. Paragliding with skis on over La Plagne, France
11. Bangor, Wales
Back in March, Lydia and I landed our trip to Bangor on a gloriously sunny weekend (a rare occurrence in Wales) and had the most ridiculous landscapes to enjoy whilst we hiked through the national park. Honestly, you could mistake it for New Zealand. Magic.
See more and what we got up to on our 'Weekend in Bangor' here
Watch our Bangor adventure come to life in my YouTube video…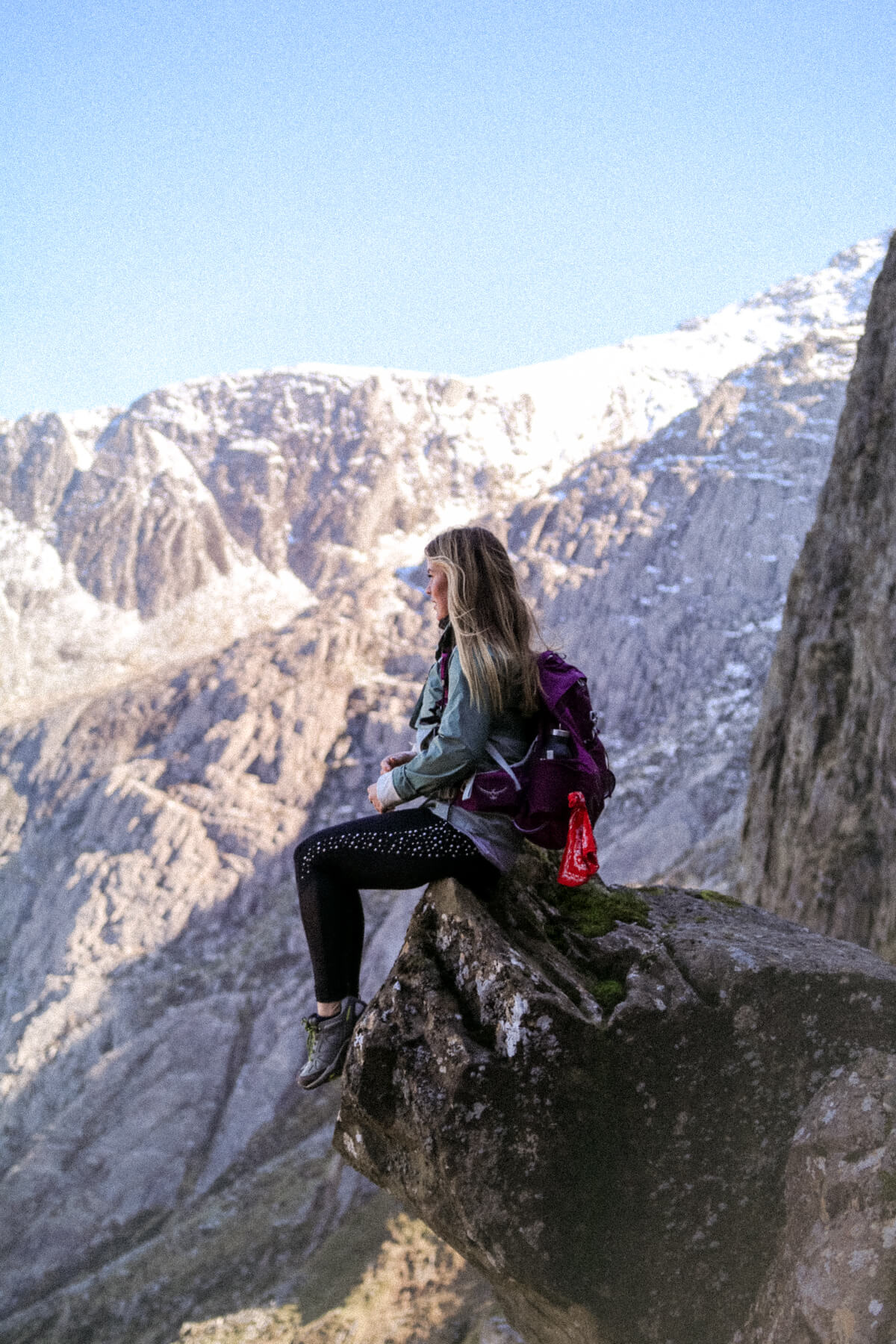 12. La Folie Douce in Val D'isere
La Folie Douce is THE place to apres ski and dance the afternoon away in the mountains and I finally got to experience it. At La Folie Douce you can sit, eat and soak up the entertainment shows or you can head straight to the bar and dance on the tables. I chose the latter.
Pumping music, scenic landscapes, table dancing, proffesional dancers, sun shining down…
WHAT MORE COULD YOU WANT?
See more photos and my Val D'isere blog post here
13. Volunteering in Cebu City, Philippines
I was 4 months into my 5 month adventure back in February and I was bored of beaches. I landed in the Philippines and had no desire to lay around under the palm trees, I was fed up of the tourist traps and I craved more substance from my adventures.
It was here I had the idea to take a change of direction and Volunteer in the slums in Cebu City. It was one of the most rewarding experiences I have ever done and with the help of you guys we raised enough money to do a 'big feed' in Sangsom village and fed over 400 children and families.
Read more about my experience at Rise Above in my blog post here
Watch my adventure volunteering in the slums come to life in my narrated YouTube video…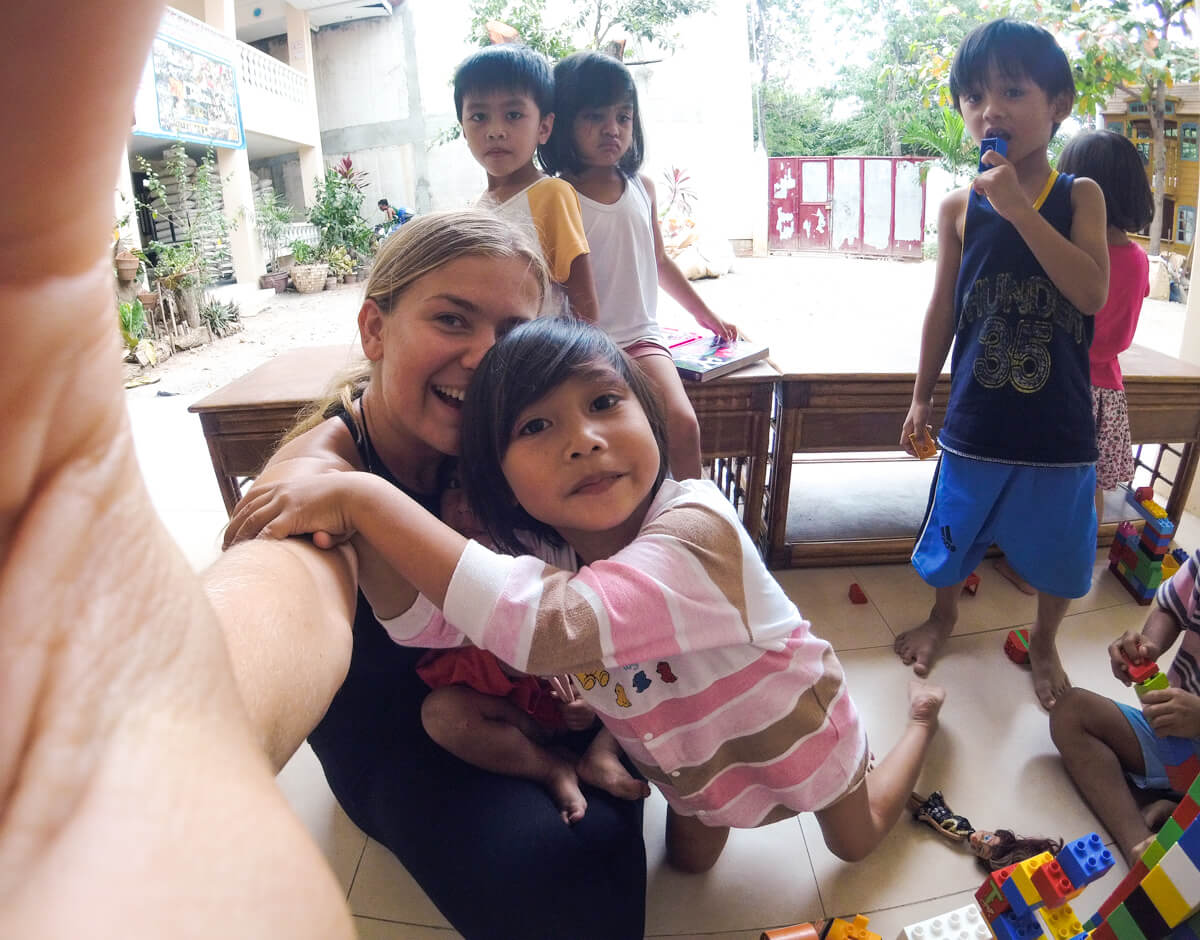 14. Moving into my first flat in London
I finally did it! After returning home from my 5 month solo adventure, I signed with Insanity Talent and finally secured myself a rented apartment in East London! Having not gone to uni, this was my first taste of life away from home (aside from travelling of course).
15. Embracing the English winter and spending the weekend in the countryside in a Shepherd's Hut with my best friend…
Watch our adventure come to life in my YouTube video here…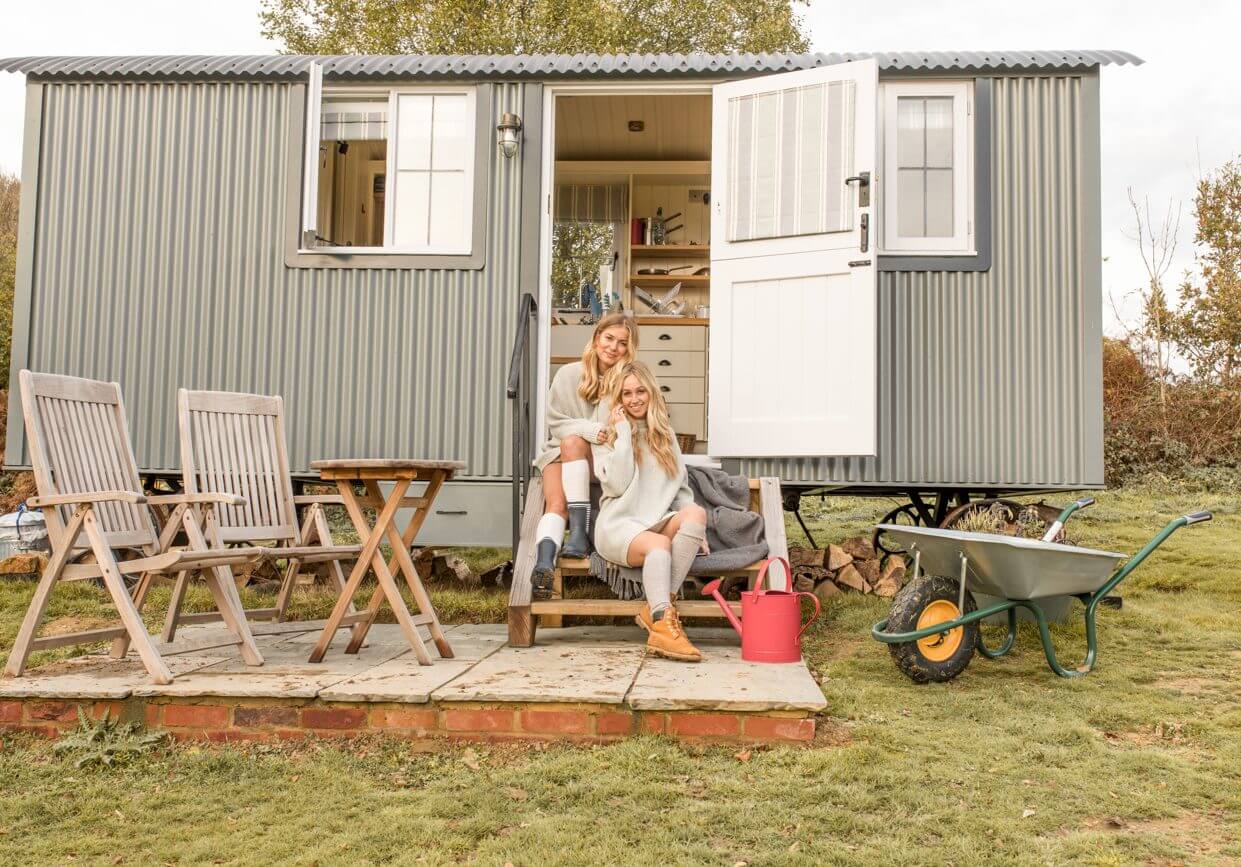 What was your favourite moment from this 2017?
I'd love to know! ?
Thank YOU guys for reading <3
Love as always + happy adventuring,
Mollie x
If you enjoyed this post, please SHARE it for me!
I can't do this without you <3
Browse the best price hostels and properties to stay in on HostelWorld here
Other posts on my blog that may inspire you to head out on your next adventure:
Ever wondered what cameras I use on my travels? What websites I use to book my adventures? What essentials I always take with me?
Oh and you can SIGN UP FOR MY EXCLUSIVE MAILING LIST HERE.
Pin this for later…