If you're looking to spend a winter weekend in the Colorado Rockies, full of hot springs, snow and adventure, this is the post for you!
After a crazy journey from Sydney to America, a few days in Dunton Hot Springs in Colorado was just what the doctor ordered. As tired as I was, I don't think I could ever turn down a trip to the mountains. Particularly not this one anyway with Coors Light in the Rocky Mountains (the birth place of the beer).
On 2nd February I took my 1st flight from Sydney to Auckland, my 2nd to LA and my 3rd to Denver, Colorado where I then connected onto Kimpton Hotel in the city centre. Check out my guide to surviving long haul flights here.
Denver was where the fun began…
My winter escape to Dunton Hot Springs, Colorado…
Our 24 hours in Denver were aligned wonderfully with the very day of the Superbowl and so after meeting the crew we'd be heading out on this 3 day adventure with, we all headed to a local pub to soak up this significant day in the American calendar.
The following morning we rose early and headed 15 miles west of the city to Golden where together, full squad in tow, we arrived at the exact location Adolph Coors set up shop in 1873. Now on the site stands the worlds largest single-site brewery and it is here that you can get up close and personal with Coors Light on one of their tours of the brewery.
I'd been to a few micro breweries previous to this experience, but to witness beer production on this kind of scale was mind blowing. And though the site is huge, it felt like all the employees were one big family. The community feeling here between everyone was something that I really took away from this experience and I think that contributes hugely to the quality and consistency of production. We went through each stage of the brewing process and even got to try a sample straight from the taps at the end. Such a meticulous production and it definitely left me with a new sense of appreciation for beer.
Following this amazing insight to Coors Light and the history of its production we all headed back to the airport and caught an internal flight up to Durango. The two hours it took to drive into the mountains to our final resting location were spent on a mini bus getting to know one another and picking apart each others lives and personalities via this game involving a cube and a desert. Hahah! It was actually an awesome game to break the ice and stir conversation between 10 seeming strangers.
I believe this played a huge part in how much we all bonded throughout this Coors Light experience. Great work BC!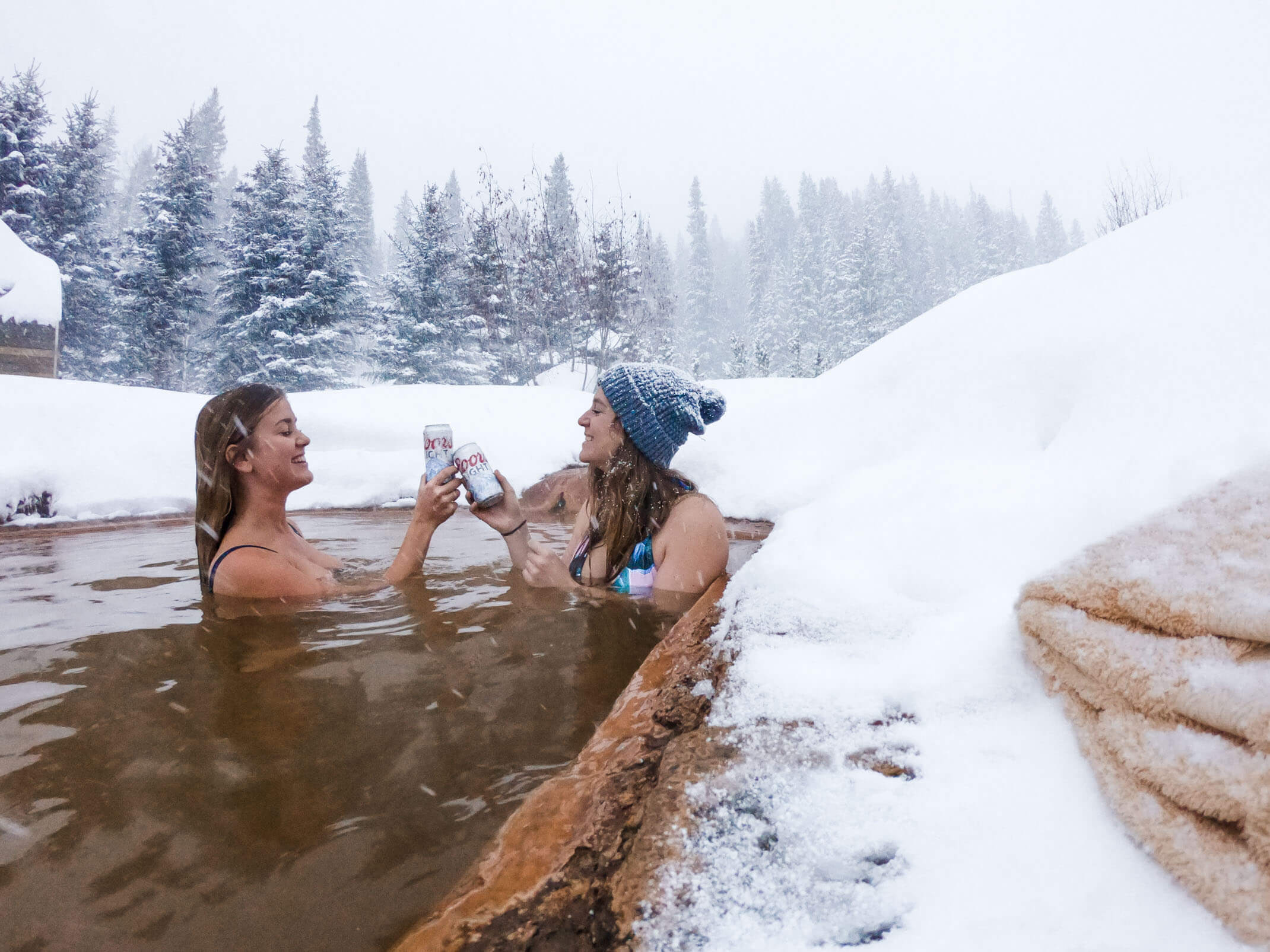 The Dunton Hot Springs experience…
We were absolutely spoilt when it came to the second location of the experience. I definitely think the majority of our jaws had to be picked up off of the ground when we arrived to Dunton Hot Springs, the 5* exclusive resort nestled deep within the San Juan Mountains of the Colorado Rockies. Hot springs, freestanding bath tubs, log fires, cosy long table dinners with other guests, homemade meals and absolutely everything in-between… you name it. It's safe to say this is a once in a lifetime kind of resort.
Luckily for us, we were treated to two nights here as we headed out on tailored adventures on the days in between. The lovely team here at Dunton Hot Springs put together an itinerary filled with everything nature would allow us to do (which unfortunately ended up being limited due to mother natures snow dumping and low visibility). Nevertheless we still managed to head out ice climbing, snowmobiling, snow shoeing and we even got the chance to spend a few hours at Dunton River Camp – the ranch and additional property in the fantastic Dunton family.
We spent 3 days embracing everything that Coors Light as a brand embodies: fun, adventure, the outdoors, togetherness and community. All days, of course, ending with a gorgeous dip in the natural hot springs here on site.
It truly was a very special few days shooting and adventuring that I know will hold close to my heart for years to come.
Credit for the slideshow below goes to Ryan Hill.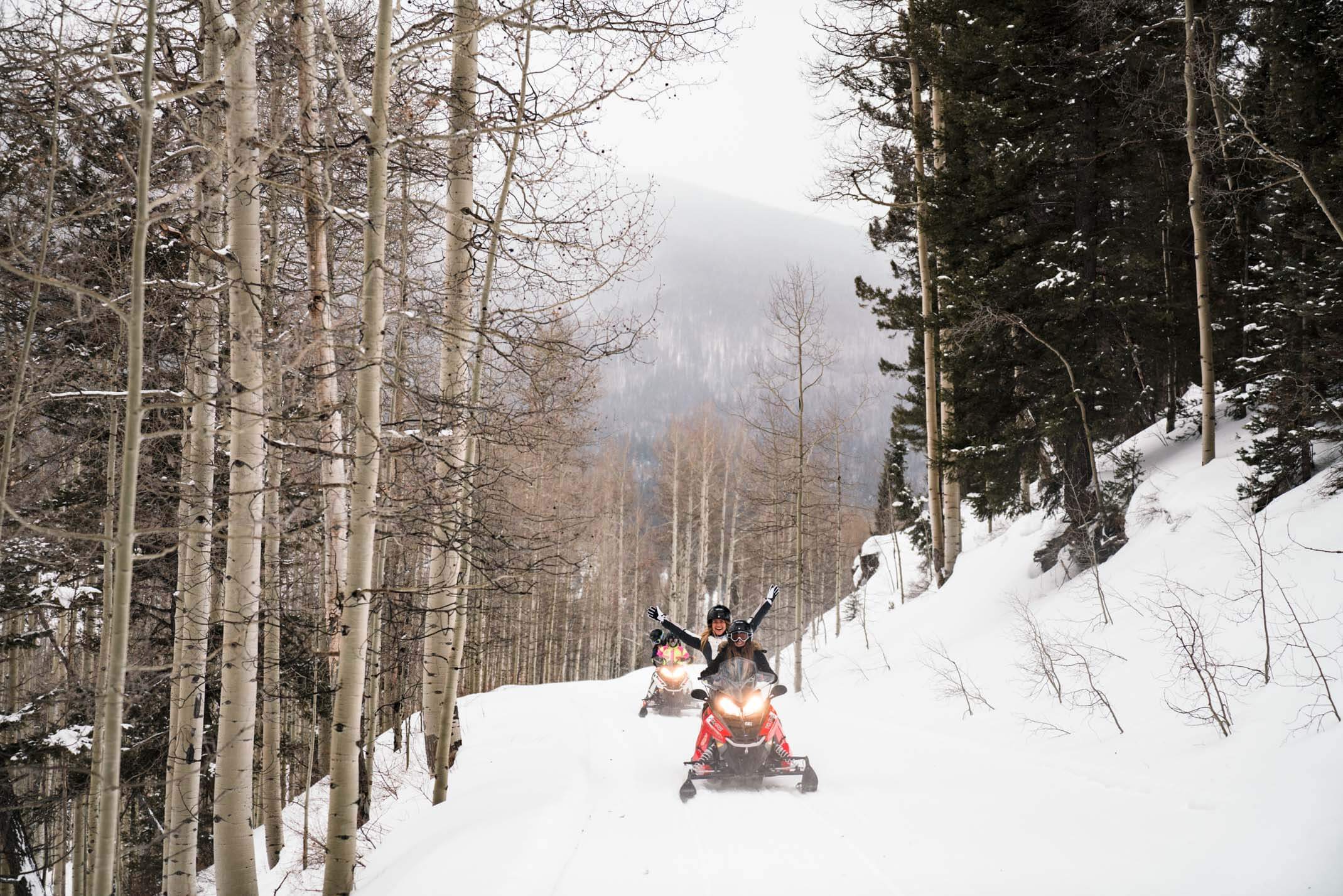 See a video I put together of our adventure here…
Have you been to The Rockies?
What were your favourite spots? I'd love to know!
Love as always + happy adventuring,
Did you find this post helpful? I'd love you to share it for me.
I can't do this without you.
Pin and save this blog post for later…