If you're heading to Portugal, chances are you're flying into Lisbon? Even if you're insistent on heading south to the likes of Sagres, Lagos or the Algarve for your holiday, make sure you leave at least a day to explore Lisbon.
Lisbon is Portugal's hilly, coastal, stunning capital city. Lisbon is one of the best places for a city break in Europe due to its affordability, it's diverse tourism offerings, it's plethora of day trip options and, of course, it subtropical/typical Mediterranean climate. I love Portugal for many reasons but one of the things that appeal to me most about it is the short, very mild winters and warm summers. Lisbon is a great addition to a European summer adventure, it's a great spot for a spring city break but Lisbon is also the perfect place to escape for some late European sun in September and October.
You get the idea. Lisbon is seriously worth adding to your bucket list. In this blog post I'm going to share with you the best things to do in Lisbon, the best way to get around Lisbon, the best areas to stay and explore in Lisbon and my favourite finds!
From exploring the Tagus River, Time Out Market, LX Factory and Alfama to hiking up to Castelo de São Jorge, snapping Torre de Belém, Rossio Square and the 25 de Abril Bridge, Lisbon offers it all. Get your bucket lists out and ready…


A guide to exploring Lisbon, Portugal...
How do you get to Lisbon?


How to get from Lisbon Airport to Lisbon city centre...
There are several ways to get from Lisbon Airport to the city centre:
Aerobús: a shuttle service that links Lisbon Airport to the city centre. There are two routes: one to the city centre, and one to the financial centre. Buses to the city centre leave the airport every 20 minutes from 7:30 am – 9 pm. A one-way ticket costs €4 or a return is €6 return.
Metro: The metro has recently expanded, making it the cheapest and quickest way to get to the city centre. A single ticket costs €1.45. To get a ticket, buy a 7 Colinas card (from the newspaper stand on the second floor of the airport; they cost €0.50 and last a year), top it up with single tickets or a day ticket (€6.30) and then use it on the bus.
Bus: The transport company Carris offers 5 bus routes between Lisbon Airport and the city centre. A one-way ticket costs €1.85. With a 7 Colinas card, the ticket is cheaper at €1.45.
Taxi: It normally costs around €20 to get to the city centre. Top tip: Get a pre-paid ticket in the taxi rank to avoid getting ripped off! Taxis in Lisbon otherwise charge by time rather than distance, so forgetting your pre-paid ticket can set you back a fair amount.
Uber: Sometimes cheaper than a taxi, but can be harder to get picked up (as the cars aren't supposed to use the airport taxi ranks). There are also several other private airport transfer/chaffeur services available.


Where's the best place to stay in Lisbon?
Lisbon is so big with so many different areas to stay in, it can be hard to choose. I'd say that Chiado or Baixa are the best areas in Lisbon to stay in if you are looking for somewhere central to all the main sights and with good access to public transport. Principe Real is an up-and-coming neighbourhood that is particularly LGBTQ+ friendly, and Bairro Alto is a great place to stay for easy access to the nightlife. The Avenida da Liberdade/ Marquês do Pombal area is a high-end area of Lisbon, perfect for a luxury weekend away. Alfama is beautiful and village-like, making it an easy escape from the hustle and bustle after a day's sightseeing in Lisbon! All of these areas are full of apartments and hotels that you can stay in. Explore accommodation in Lisbon on booking.com here.
Airbnbs are common in Lisbon, and certainly an option when you visit. They're great for the convenience and the privacy, but locals have had problems with long term rentals and evictions in Lisbon because of the demand for Airbnb. So bear this in mind before you book anything! Get up to £40 off your first Airbnb here.
Hostel recommendations in Lisbon:


What's the best way to get around Lisbon?


The best places to eat and drink in Lisbon...
Lisbon has a great food and drink scene that both embraces traditional Portuguese cuisine, and brings in international cuisine and allows for vegan diets and more. There are lots of bars and restaurants in Bairro Alto, nightlife central, and there's a similar foody-drinky vibe in Pink Street in Cais do Sodré. Martim Moniz is home to a lot of multicultural restaurants, and the restaurants in and around Intendente and Bairro da Graça have more of a hipster feel.
Restaurants in Lisbon…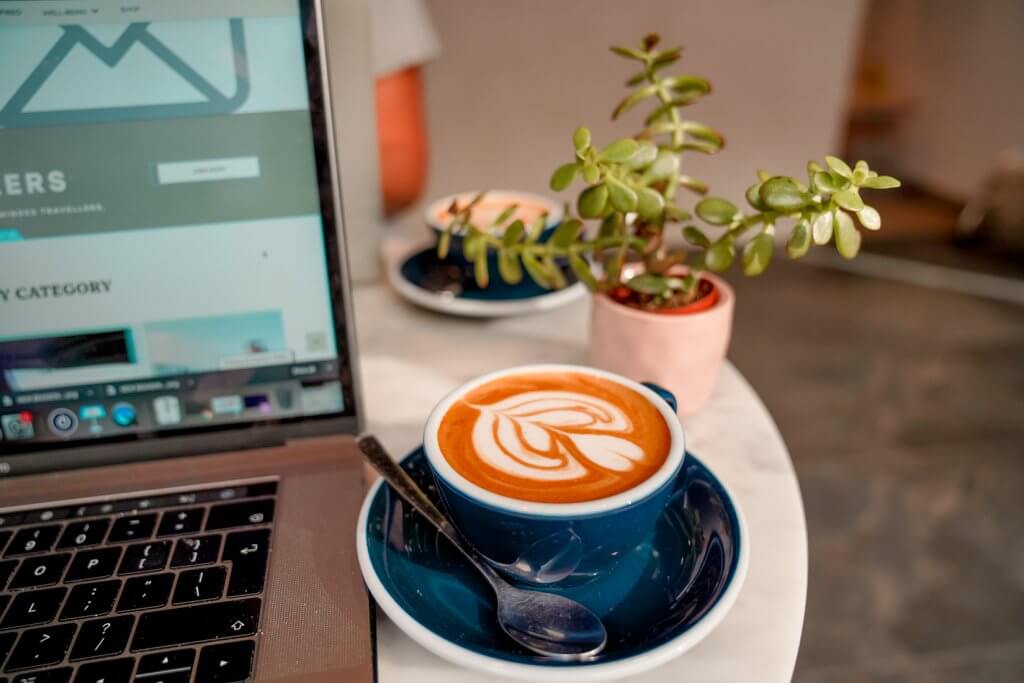 Lisbon is well known for its nightlife, featuring bars, nightclubs, comedy shows and Fado shows. The most popular areas for nightlife in Lisbon are Bairro Alto and Cais do Sodré, but there are plenty of other places that offer after-dark fun too!


The best things to do in Lisbon...
1. Rent a bike and cycle along the Tagus River from Terreiro do Paço to Belém!
When you get to Belém, you cannot miss the stunning Torre de Belém, right on the waterfront. This building is a fusion of many architectural styles and one of the most iconic buildings in Lisbon!
While you're in Belém, don't forget to get some Pastéis de Belem, the world-famous Portuguese custard tarts! Check out my custard tart recipe here.
2. Visit one of the many museums in Lisbon.
The best museums in Lisbon include…
3. Get a bargain or try the local food at the markets.
There are lots of markets in Lisbon for you to explore! Try all sorts of food (local and international) at Time Out Market, or haggle for a bargain souvenir at Feira da Ladra.
5. Enjoy a picnic in Monsanto Park.
Did you know it's three times the size of New York's Central Park?! Whether you want to catch some rays, ride your bike, or have a picnic with your friends, Monsanto Park is a great place to relax for the afternoon after a busy morning of sightseeing.
6. Get a 360º view of the city from Panorâmico de Monsanto.
The oldest part of the city, the cobbled streets, city walls, alfresco cafes and Lisbon Cathedral will make an impression on you. Alfama almost has a village feel to it, and can act as a welcome escape from the hustle and bustle of the city centre.
8. Hike up to Castelo de São Jorge.

It's a steep climb to the top with a lot of steps and some cobbled paths, but the views when you get there are stunning. There's also a woman with a cart called "wine with a view", so you can enjoy a cheeky beverage whilst looking at the view and wandering the castle grounds!
If you've never hiked before, you can check out my beginner's guide to hiking here.
This melancholic music started to become popular in Portugal in the 1820s, and has since become common in pubs, cafes, bars and restaurants. The music is generally about loss and the hard realities of daily life, and you can find restaurants and bars all over Lisbon that have Fado shows.
10. Marvel at the street art in Graça.
11. Dance the night away in Bairro Alto, Lisbon's nightlife centre.
12. Get your tourist snaps at Lisbon's main landmarks.
Make sure that you get snaps at…
Rossio Square
Monastery of Jerónimos
St George's Castle
Graça
Escolas Gerais
Estrela Basilica
Torre de Belém
Don't forget that Tram 28 will pass many of these if you don't want to walk!
13. Get a panoramic view of the city from Miradouro de São Pedro de Alcântara.
14. Take a day trip to Sintra.
Sintra is a beautiful UNESCO World Geritage site, famous for the Mountains of the Moon, elegant baroque churches, colorful mansions and the grand palaces of former Portuguese kings and queens.
While you're in Sintra, head to Cabo da Roca for the most beautiful sunset at Portugal's westernmost point.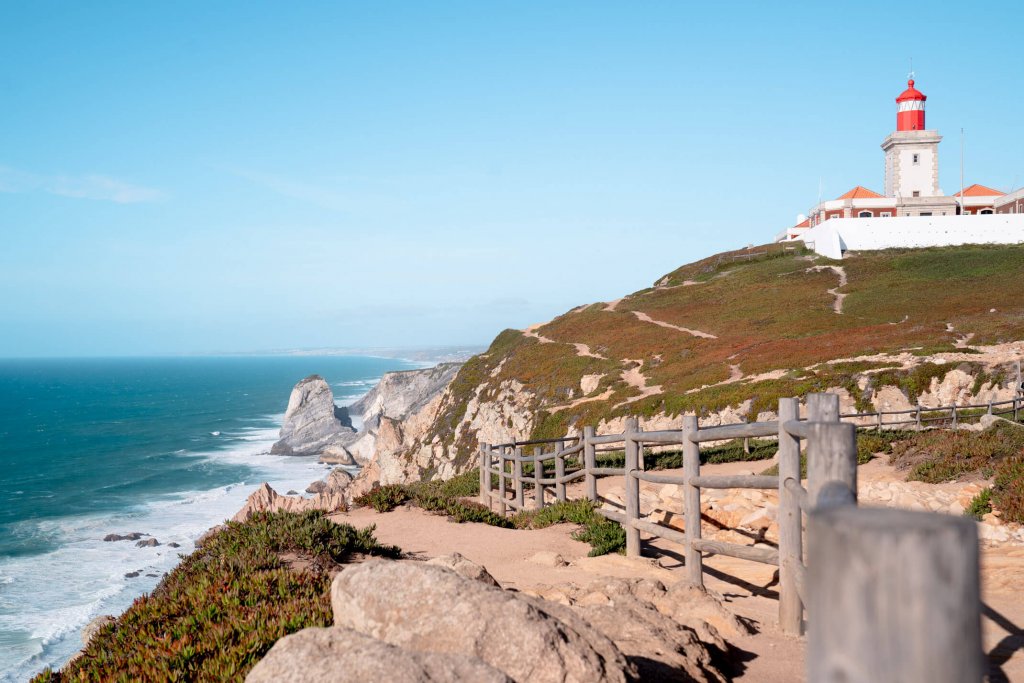 15. Escape the city and hit the beach!
The areas surrounding Lisbon is home to some beautiful beaches! Get one of the many regular train services to smaller towns outside of Lisbon, such as Cascais or Setúbal, and spend a day catching some rays or hitting the surf.
Some of the best beaches near Lisbon include…
26km of beaches along the Costa da Caparica!
Galapinhos
Galapos, Tróia and Comporta in Setúbal
Costa da Estoril (calm beaches) and Serra de Sintra (wilder, surf beaches) in Cascais.
Looking for the best things to do in Portugal? Check out this blog post.


What are your favourite things to do in Lisbon? Anything you'd add?
Love as always and happy adventuring,


Did you find this post helpful? I'd love you to share it for me.
Pin and save this blog post for later…