It's not surprising that Stockholm is one of the most popular cities to visit in Europe. From the insanely cool metro art that everyone talks about, to the beautiful Scandinavian architecture, and fabulous 'fika' culture, there are so many things to see and do in Stockholm. If you're planning on visiting Stockholm, this guide is for you.
Stockholm is the capital of Sweden. It lies on the Baltic Sea archipelago, and is made up of 14 islands with connecting bridges and shuttle boats. I last visited Stockholm on a cruise, where I saw 6 cities in 7 days: Stockholm, Copenhagen, Oslo, Tallin, St. Petersburg & Helsinki. It was an incredible adventure, and I learned and saw so much in each of these unique but nearby cities.
In Stockholm, I was able to explore with a local (one of my best friends lives there!) so I'm able to give you all the top tips and inside knowledge for exploring this wonderful city. From the beautiful cobbled streets and historical ochre-coloured buildings that line Gamla Stan, the old town, to enjoying cherry blossom season, here's everything you need to know.
A complete guide to visiting Stockholm, Sweden…
How do you get to Stockholm?
Getting to Stockholm by plane:
Stockholm is home to 4 airports:
Stockholm Arlanda Airport (ARN) (the main international airport)
Bromma Airport (BMA)
Västerås Airport (VST)
Skavsta Airport (NYO).
You're most likely to fly to Arlanda if you are arriving internationally, but if you are coming on a domestic flight from elsewhere in Sweden, you may arrive at Bromma airport.
Getting from Stockholm airports to the city centre…
All four of Stockholm's airports are connected by Flygbussarna Airport Coaches to the city centre. Buy your bus tickets here.
The Arlanda express train runs between Arlanda airport and the city centre every 15 mins (journey time 20 mins). Adult tickets: One-way: 299 SEK, Return: 579 SEK. You can get a discount if you buy multiple tickets, so club together if you're in a group! Buy your tickets here.
A significantly cheaper option is the commuter train that runs twice an hour (40 mins journey time) from Arlanda central to Stockholm central. It's only 50 SEK per person! Buy your tickets online here for an even cheaper rate.
Taxis are available at Arlanda airport (40 mins journey) and Bromma airport (15 mins journey).
Where's the best place to stay in Stockholm?
Stockholm is a huge city, so it's not surprising that there are lots of different areas to stay in that all offer their own, unique experience.
Gamla Stan is the perfect place to stay in Stockholm if you want to be in the centre, amongst all the historical culture.
Normalm is great if you want to be in the centre of the mainland, with easy transport access in and out of the city. (Normalm tends to be a bit more expensive because of the central location and transport access).
Djurgårde is great if you want a quieter stay, with access to lots of museums and open spaces.
Östermalm is a luxury area of Stockholm, perfect for anyone who wants a once in a lifetime experience!
Södermalm is very popular with young and trendy tourists, who want a piece of Stockholm's modern culture.
Vasastan has open spaces and lots of culture, but is particularly famous for its restaurants and bars.
What's the best way to get around Stockholm?
Despite being spread across several islands, Stockholm is still a compact and walkable city if you love exploring on foot! It's also a great place to rent a bike and cycle around.
Public transport in Stockholm:
Travelling on public transport is Stockholm is easy. Buses, trams, the metro/underground, intercity trains and even local ferries between islands all use the same ticket system! Single tickets, valid for 75 minutes, cost 44 SEK. You can also buy 24 hours, 72 hours and 30-day tickets. For the single use travel cards, you need to buy them in advance; you can't buy tickets on board.
There is also an 'SL access' app that you can download to buy tickets online, or you can get cheaper tickets if you use a top-up 'SL Access' card (similar to an Oyster). Find out more about public transport in Stockholm on the official website here.
Even if you don't want to use the metro, you should definitely visit a few of the stations to marvel at the famous metro artwork…
The best places to eat and drink in Stockholm…
Places to eat in Stockholm:
Shaka Shaka – great poke bowls!
Bröd & Salt for 'fika' (coffee and a treat)
Fern and Fika (previously known as STHLM raw) for fika without feeling guilty!
Pelikan – traditional Swedish dishes
Vete-Katten – 1920s-style cafe for lunches & pastries, snacks, coffee & afternoon tea.
Herrmans – All-you-can-eat vegetarian buffet with harbour views and a terrace
Lilla Ego – seasonal fine dining
Meatballs for the people – no more IKEA meatballs!
Falloumi – streed food style, Arabic and Mediterranean cuisine, with falafel and halloumi at the centre of what they do.
Places to drink in Stockholm:
AtSix: Rooftop bar with all the chilled vibes and amazing views across the city
Mälarpaviljongen – lush greenery with stunning views
Tak – minimalism at its finest
Boulebar– for a game of boule in the sun while you drink!
Häktet – cocktails in an 18th century prison
Laika – for a night of dancing!
Pharmarium – craft cocktails
Trädgården, an outdoor dance area with burger shacks, table tennis and more fun!
and many more places in Södermalm – Sweden's answer to Shoreditch, full of trendy bars and places to go out!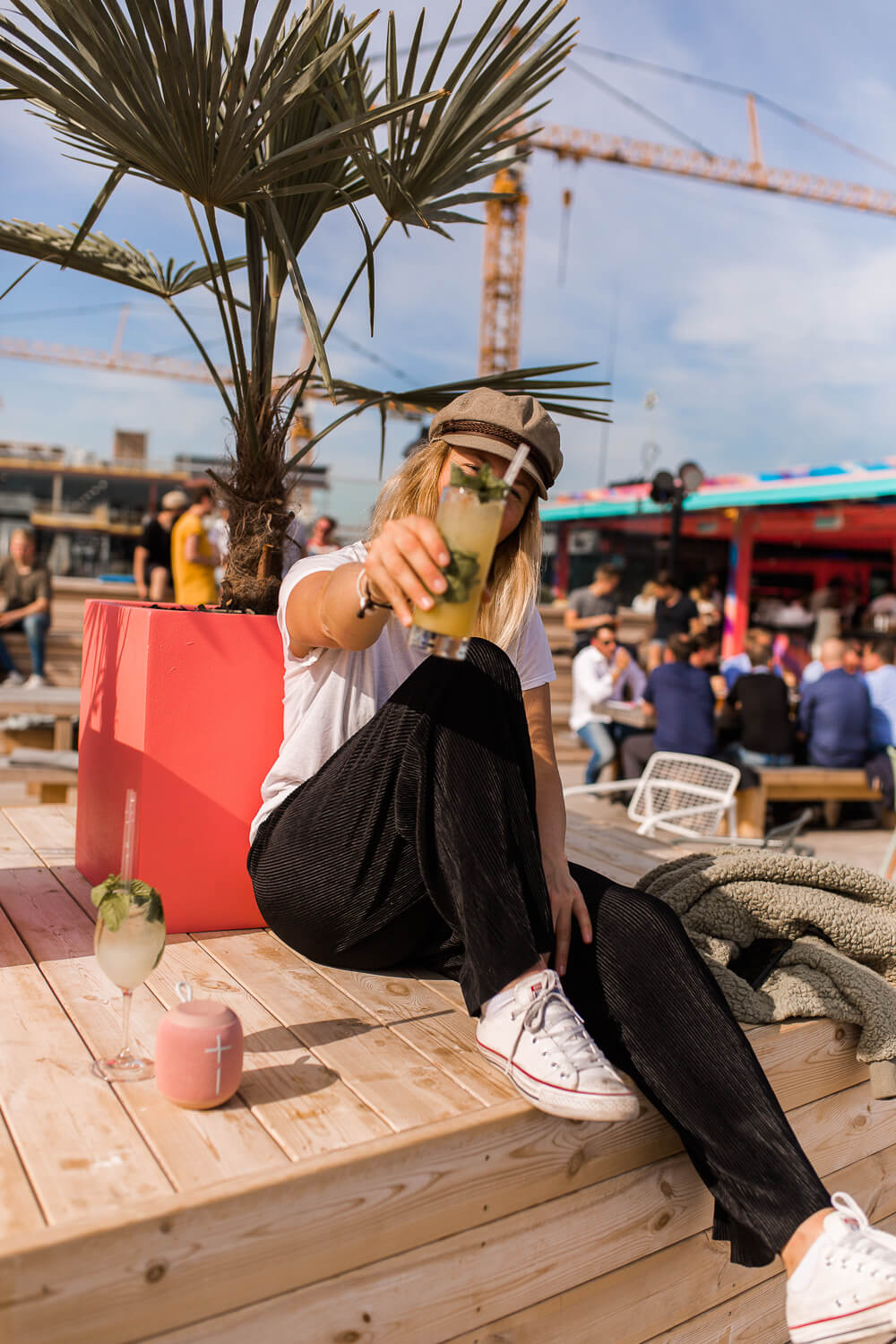 The best things to do in Stockholm…
1. Rent kayaks and explore Stockholm by the water with Sjöcafeet.
2. Marvel at the metro station artwork.
Stockholm's metro network is also known as the world's longest art gallery! My favourite subway station art work was at Stadion (the rainbow) and T-Centralen.
3. Swim at Tanto Strandbad.
Nearest station: Hornstull.
Långholmen island is another popular swimming spot in Stockholm!
4. Rent a bike to explore the old town, Gamla Sad.
5. Enjoy 'fika' with a friend.
Good coffee, good cinnamon buns, good company. Pure bliss.
6. Do a free walking tour to see and learn about all of Stockholm's uniquely different islands and neighbourhoods.
7. Fill your tummy with street food at Hornstulls Marknad.
8. Wander through the cherry blossoms in Kungstraadgarden.
It's best seen at the end of April!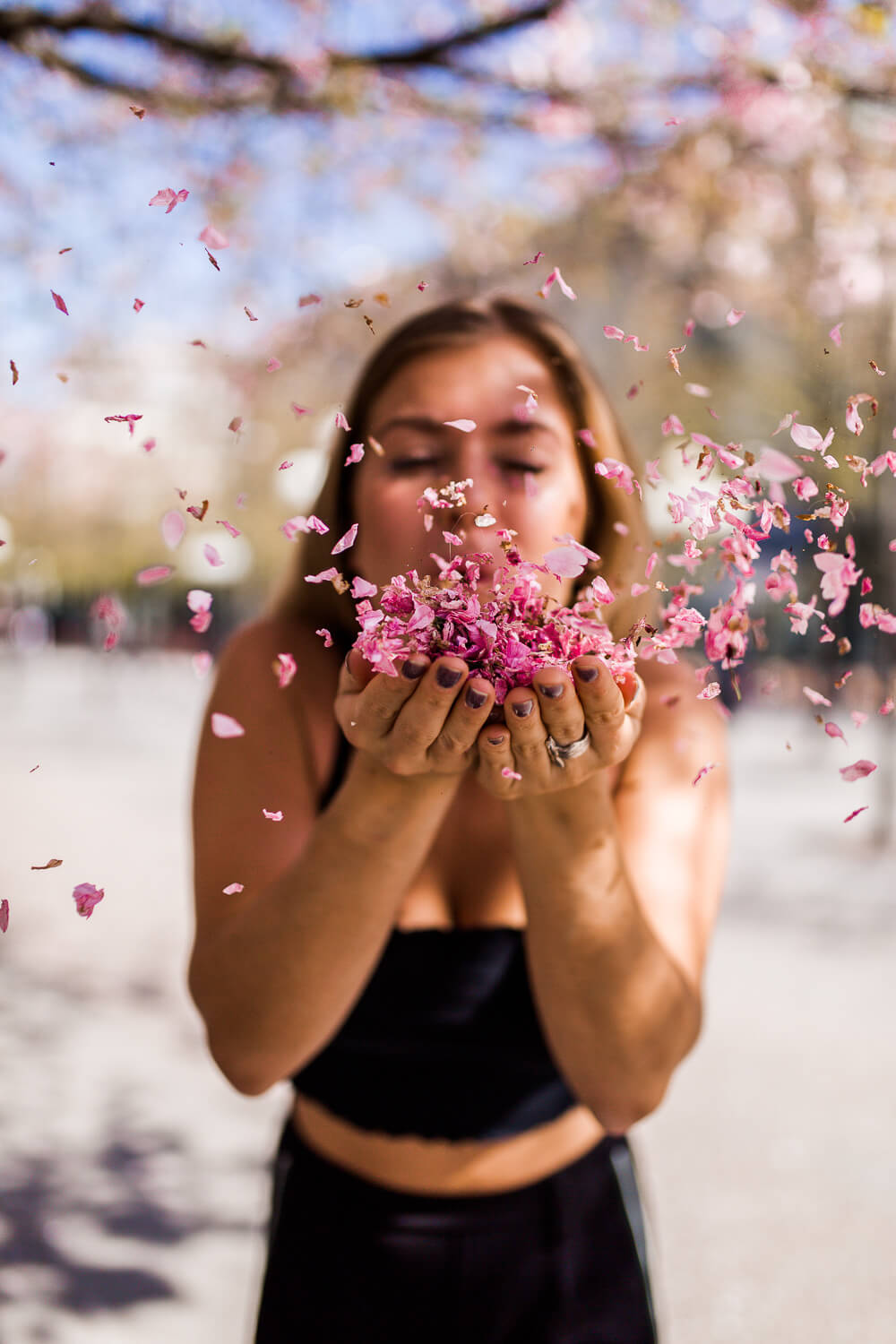 9. Watch the sun set from the Monteliusvägen cliff path.
The the Norr Mälarstrand trail for views of the Old Town and Lake Mälaren as the sun goes down. If you're lucky, you might see the Northern Lights, too.
10. Take in the fresh air and the greenery at Tantolunden's hidden hillside gardens.
Have you been to Stockholm?
What were your favourite things to do in Stockholm? I'd love to know!
Love as always and happy adventuring,
Did you find this post helpful? I'd love you to share it for me.
I can't do this without you.
Pin and save this blog post for later…