Anglesey is without a doubt one of the best places to visit in Wales, it's even a strong contender for the best places to visit in the UK There are so many fun things to do and places to visit in Anglesey, and in this blog post I'm going to share some of my favourites with you!
Whether you're planning on enjoying a weekend getaway to Anglesey or you're staying in Snowdonia and need some inspiration for a day trip, then you're in the right place!
Anglesey is undoubtedly one of the most stunning destinations to visit in North Wales. Don't just take my word for it though. It's actually confirmed as a fact; pretty much the entirety of Anglesey's breathtaking 201 kilometres of coastline designated as an Area of Outstanding Natural Beauty! It's one of the best places to go walking in Wales.
I was lucky enough to be able to call Anglesey my home for 2 years, and over that time I experienced almost everything the island has to offer. In this blog post I'm going to share everything I learned with you so that you can make the most of your visit.
In this Anglesey travel guide I am going to share with you the best places to stay in Anglesey, the best things to do in Anglesey, the best places to visit in Anglesey and my favourite adventures so far. I'm going to take you on a journey across Wales, delving into the best places to visit on this wonderful island.
From going on challenging day hikes to leisurely coastal walks, from seeing the famous lighthouse to visiting and trying to say the name of the village 'Llanfairpwllgwyngyll', my time in Wales has been nothing short of adventurous!


Anglesey, Wales: my weekend guide
Anglesey is a hidden gem tucked away in the corner of North West Wales, not far from Snowdonia National Park and Bangor. The island is home to some of the most gorgeous beaches and incredible scenery in Wales.
To drive to Anglesey from Wales, it's about a 30 minute drive from Bangor or 4.5 hours from Cardiff. Depending on where you're driving from in England, it can range from 2 hours from Liverpool, 2.5 hours from Manchester or 5.5 hours from London.
Getting to Anglesey using public transport is probably easier than you think! It's actually possible to get a train to Anglesey direct from London Euston in around 4 hours for about £80. The only difficult part will then be moving around when you get there. I would definitely recommend travelling by car so that you have the freedom to enjoy the island once you arrive.
Check out the our list of essentials for a UK road trip here.
Check out Anglesey on the map here: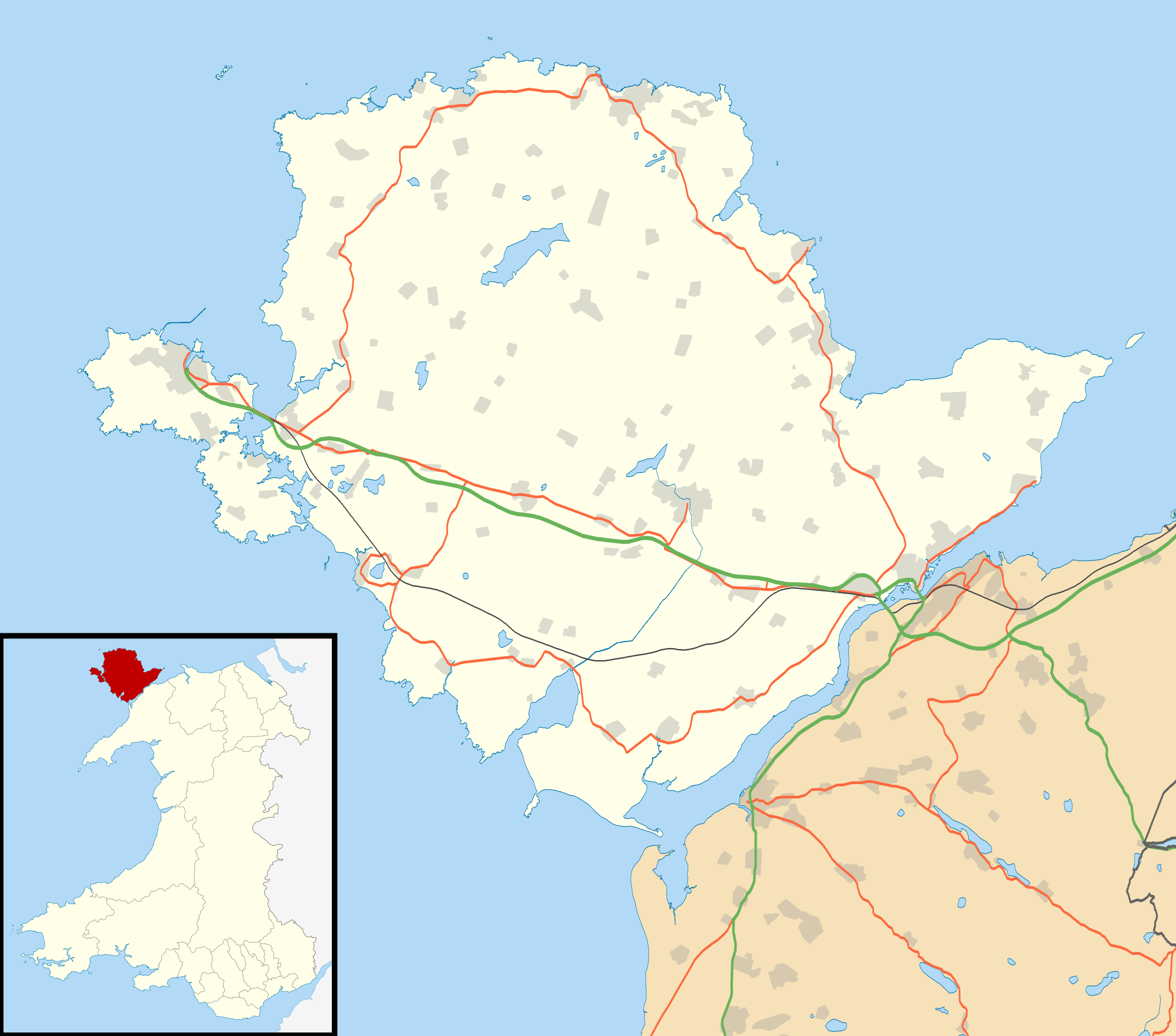 Where to stay on Anglesey...
One of the best things about Anglesey is the wide range of choices when it comes to accommodation. There is pretty much something there to suit everyone's needs and budget, whether you want to camp, rent a house to yourself or book into a hotel.
Once on the island everything is a relatively short drive. If you'd prefer to be close to the sea then I'd recommend Rhosneigr or Trearddur Bay. If you like the convenience of a town then I would say you'd be best off in Menai Bridge.
Apartments and cottages on Anglesey:
Check booking.com or Airbnb for apartments, rooms and cottages on Anglesey. Check out the best Airbnb stays in the UK here.
Camping on Anglesey:
There are over 40 different campsites on Anglesey to choose from, providing plenty of options to suit different needs and budget ranges. My recommendation would be to choose where will be best suited to your needs.
Top tip: weather in Anglesey
Anglesey tends to have its own microclimate so generally you get pretty good weather all year round. The weather however can also be very changeable, so have a back up plan for any weather-dependent things to do in Anglesey!


My favourite places to eat and drink on Anglesey:
Oyster Catcher, Rhosneigr
The Oyster Catcher is an absolute must visit whilst you're here! Situated against the backdrop of the sand dunes of Rhosneigr, whether you feel like sitting out in the sun with a pint on the wrap around sun deck or enjoying a meal chosen from their seasonal menu, you're guaranteed a good time. Another bonus is the profits from the Oyster Catcher are reinvested back into training, mentoring and supporting talented aspiring local chefs!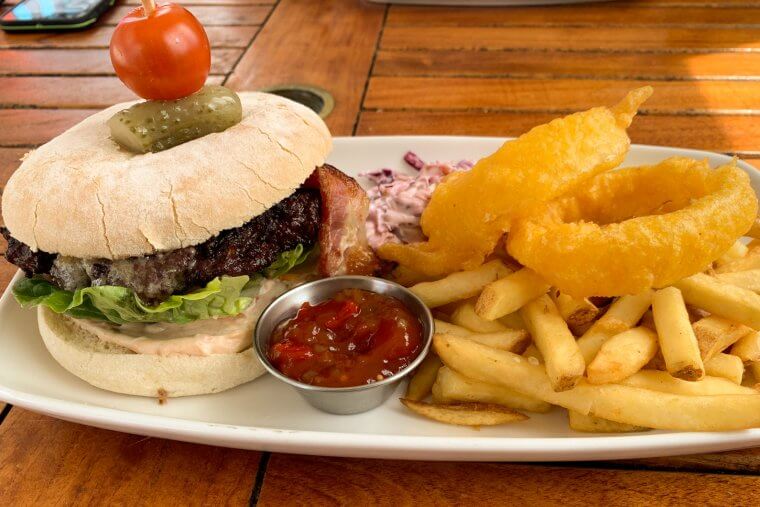 Dylan's, Menai Bridge
Dylan's is a restaurant in Menai Bridge which prides itself on using only the best local produce in partnership with local businesses across North Wales. If you love seafood then you absolutely have to try their fresh Menai mussels caught from literally right outside their doorstep! The best seats in the house are located right at the front of the restaurant with views looking out onto the stunning Menai Strait, although I will say you're pretty much guaranteed views across the water from any table in the restaurant!
Enoch's, Valley
This is an award-winning fish and chips shop with sustainability rooted deep into its ethos. Situated perfectly in the town of Valley, grab yourself some fish and chips on your way through to Treaddur Bay and sit on the promenade to watch the sunset. There's no better way to spend an evening by the sea!


The best things to do on Anglesey...
One of the best beaches on Anglesey is definitely Newborough, with views stretching out across the mountains in Snowdonia and home to the ruins of a church dedicated to the patron saint of lovers in Wales. Head over to Natural Resources Wales' website to find out more about the many walking routes through the forest or along the beach.
Check out more of the best walks in Wales here.
Quick tip: If you're on more of a tight budget than a tight schedule then if you arrive at the car park after 6pm then the barrier for the car park is left open meaning there's no charge for parking. However parking for the day is quite reasonable at only £5 and this will be reinvested into the upkeep of the Nature Reserve.
Another point to note is that dog restrictions apply on certain parts of the beach from May through to the end of September.
2. South Stack Lighthouse
If you're looking for the best things to do in Anglesey then no doubt you'll have come across pictures of this lighthouse situated off the west coast of the island. Take a trip there yourself and you'll immediately realise why. It's just amazing during the day as it is for watching the sunset. A bonus is there's no walking required, you can hop out of your car and admire the views.
3. Watch the Royal Air Force training sessions.
If you get a blue sky day and you're on the island during the week then pop across to the viewing area next to RAF Valley and watch the Royal Air Force train the next generation of pilots. Sadly, they don't fly on weekends, but it's one of the best things to do in Anglesey on a weekday!
If you're feeling adventurous then one of the best things to do on Anglesey is to take a trip out to Porth Wen Brickworks which can be accessed via a section of the coastal path that runs the whole way around the island. I parked up in Bull Bay and enjoyed the walk along the cliffs to the Brickworks. Including time for exploring and taking pictures it is about a 2-hour walk.
5. Visit the best beaches in Anglesey
There are a countless number of beaches on Anglesey to explore! 6 of the beaches on Anglesey have Blue Flag awards, recognised for their high environmental and quality standards. Three of the best beaches on Anglesey are Trearddur Bay (my favourite), Rhosneigr (to watch the kitesurfers and windsurfers), or if you're looking for a less crowded option then Church Bay is a must!
6. Boat trip to Puffin Island or Menai Stait
If you're visiting between April and July then get yourself booked in with Seacoast Safaris! For an adult it's £16 for an 80 minute cruise out to Puffin Island which is situated at the north end of Anglesey and one of the best things to do in Wales. Even if you're out of season for puffins, there is still plenty of reason to take a boat trip out with dolphins and seals occasionally being spotted just off the side of the boats!
7. Breakwater Country Park
One of the best places to visit in Angleysey is Breakwater Country Park. On a clear day from the top of Holyhead mountain you can see views stretching across the entire island and the rugged outline of Snowdonia in the distance.
Here you can do many of the best things to do in Anglesey, such as fishing at Llyn Llwynog, enjoy the stunning scenery of the Rocky Coast, keep an eye out for falcons and dolphins, and enjoy some of the best walking trails in Wales, such as Holyhead Mountain and South Stack.
Easy for you to say! Typically just known as 'the town with the long name'. No trip to Anglesey is complete without stopping off even if just for a quick picture and look around the gift shop. The town itself is situated just off the A55 so it won't take much out of your day if you're passing by.
If you're looking for things to do in Anglesey in the rain, head to Indy Climbing Wall in Llanfairpwllgwyngyll to shelter from the rain for a few hours and jump on the climbing wall.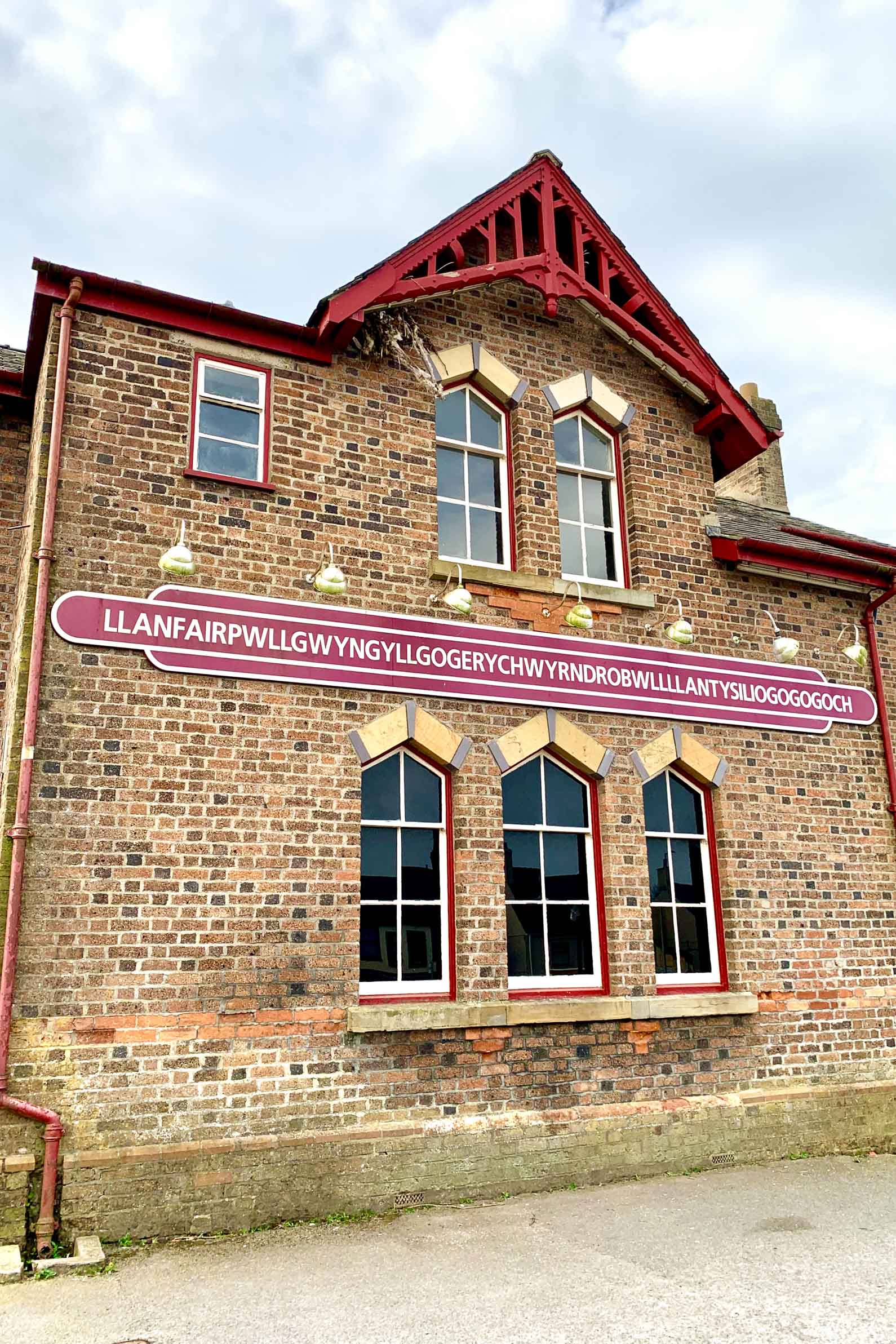 Where are your favourite places to visit on Anglesey?
What are your favourite things to do in Anglesey? Anything you'd add?
Love as always and happy adventuring…
Did you find this post helpful? I'd love you to share it for me.
Pin and save this blog post for later…