Love is in the air! Whether it's a love for travel or for a special someone, there's always plenty of it going round in the run-up to Valentine's Day. If you're looking for Valentine's Day adventure ideas for you and the person you love, you've come to the right place.
I have found myself struggling with Valentine's gifts and celebrations in the past. What do you get? What should you do on the day? How do you show them you care, without it being overwhelming?
And I've come to realise that falling back on my passion never fails me… travel. The gift of an adventure is unforgettable. Valentine's Day adventure ideas might take a little more time to plan but there are worth every second.
Experiences often mean more than things, and this is an experience you can share. It gives you the chance to spend more time together, either exploring somewhere new or sharing a special place with your special someone. And hey, I'd be lying if I said that I'm always looking for an excuse to put my adventure boots on!
Choosing where to go then becomes your next dilemma. Valentine's is often at a tricky time of year for people, the post-Christmas financial slump. So, while some of the adventures on this list cost a fair amount, most of these options can be done cheaper – either by part 'DIY-ing' it or choosing a similar adventure closer to home to reduce travel and accommodation costs. Always remember it's the thought that counts, not the money that counts!
If you're spending Valentine's Day at home this year, check out my 20 Best At-Home Valentine's Day Ideas here.
And don't forget… if you're single, that's not a reason to not go away at this time of year! Whether you want to explore somewhere by yourself, or with your best friend, celebrating love should not be reserved for couples. You are loved. See my reasons to embrace being single here.
So, single or coupled-up, pick your favourite place on this Valentine's Day adventure idea list and get planning!
Here are 14 Valentine's Day adventure ideas for you and your Valentine…
1. Snuggle up in a countryside AirBnb.
Take your favourite films, some nice bubble bath, and a few candles. Do a shop before to cook your favourite meal together, and spend some quality time together without distractions. You could even build a fort to watch the films in! Whether you want to stay in a shepherd's hut (like I did with Lydia) a tree house (on my bucket list!), Valentine's Day adventures don't have to be expensive.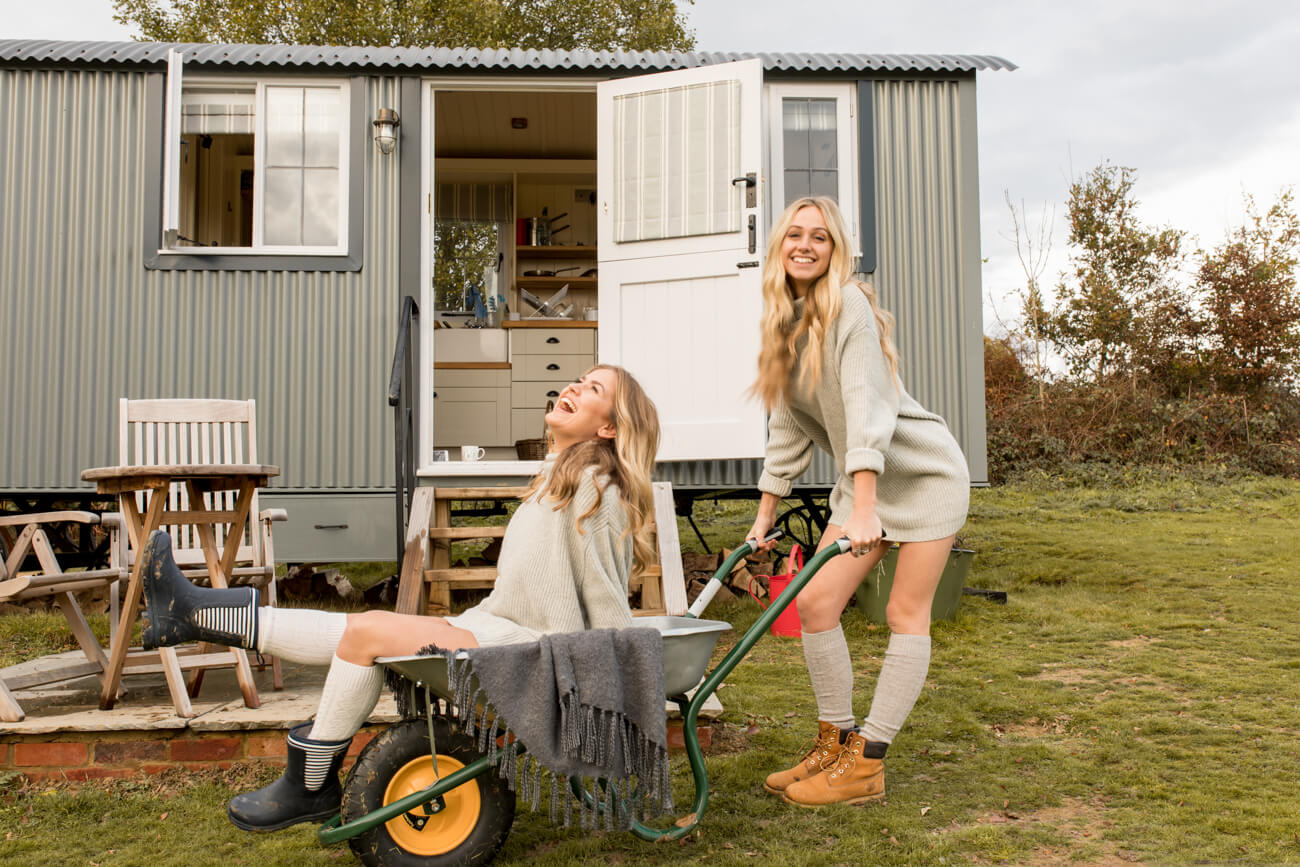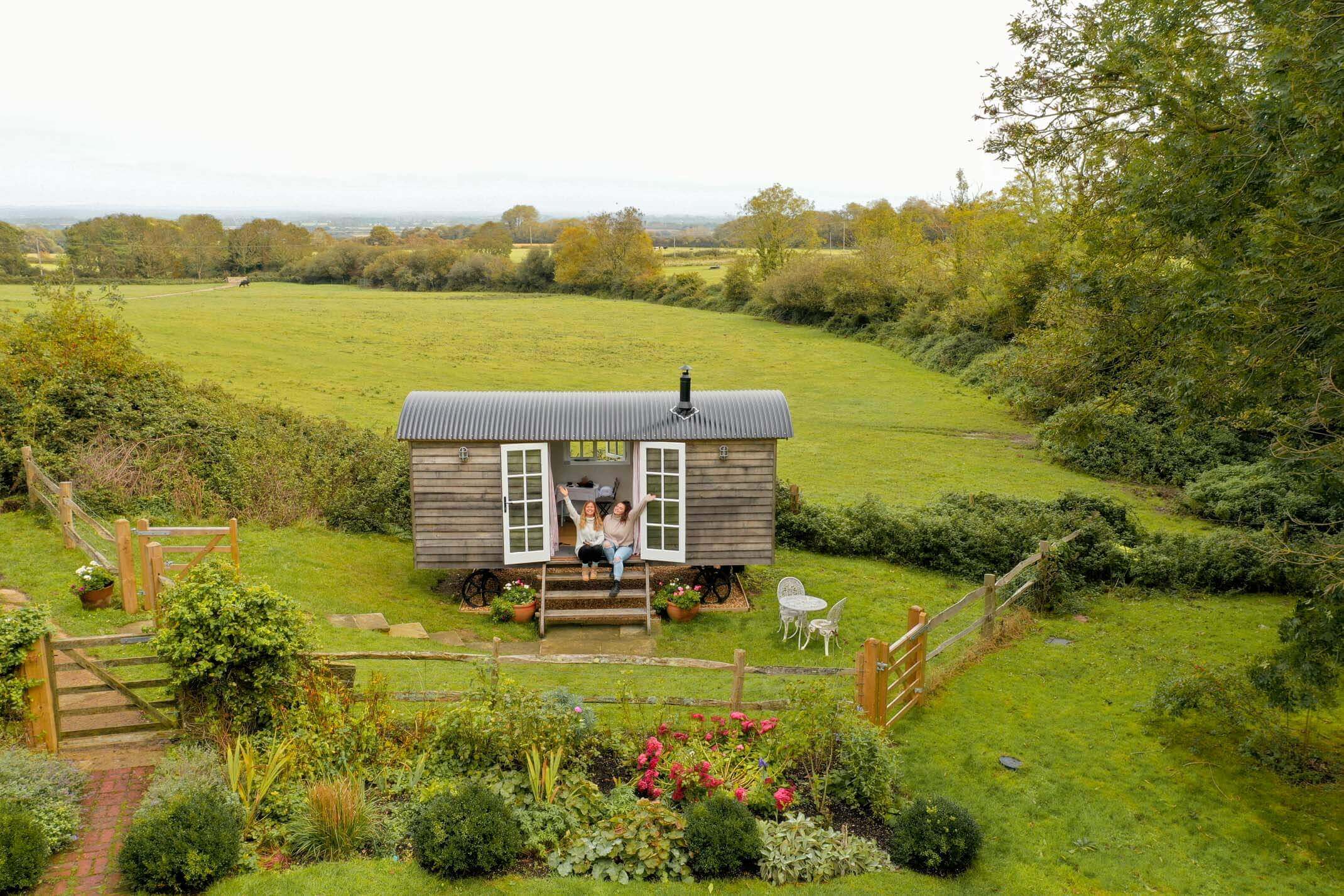 2. Hit the spa and get a massage together.
Spa options are equally relaxing and romantic, and provide the perfect opportunity to completely zen out and focus on each other. Whether you choose to go away and make a weekend of it, or hit the spa for an evening out, you and your special someone will love it. If you don't fancy a massage, spas offer a complete variety of treatments so you'll be able to find what you're looking for. It could get steamy in the sauna…
(If you don't want to spend lots of money on a spa treatment, grab some massage oil and DIY it… be prepared for things to get hot!)
3. Take a day trip to London.
The perfect place and easy to get to from everywhere! Whether you want to do some classic sightseeing around the city, or something a bit more unusual, London has something to offer every couple. From cocktails to afternoon tea, from exploring London's markets to ticking some epic experiences off your bucket list, and so much more, you;ll be entertained all day and can finish your trip with a romantic meal. If you want to, you can even book a swanky hotel and make a weekend of it!
Here are some posts that might inspire your Valentine's adventure in London…
4. Get cosy in a campervan and hit the road.
Road trips are my absolute favourite, and they're even better when you can share them with someone. Make a playlist together, shop for your favourite snacks, and hit the open road! When you've found your camping spot for the night, light a fire to toast marshmallows and snuggle up under the stars. Dreamy!
Want to feel even cosier on the road? Hire a moped and cuddle the driver!
5. Pretend you're in a rom-com in Ireland.
PS, I love you. True, but here we are talking about the film! The beautiful County Wicklow was the set for the film we all love (if your partner hasn't seen it, watch it together on the way!). Rolling hills, long walks, holding hands… ahhh. Combine your trip with a short break to Dublin (see my guide here) – part of the film was also filmed in Whelan's, so grab a drink there – and you've got a weekend filled with nature, city lights, and romance.
Other rom-come film destinations you could visit include London (Love Actually, Notting Hill), Seattle (Sleepless in Seattle), South Carolina (The Notebook) and Los Angeles (Pretty Woman).
6. Go champagne tasting in France.
Toast to your relationship with some of the best bubbles in the world! The Champagne region in France should be on everyone's bucket list. Miles and miles of vineyards, and plenty of houses to visit and taste the world-renowned sparkling wine. In terms of tours, Tattinger is apparently one of the best in terms of bi names (click here for more info), but the tour and tasting is focussed on the cellars. Smaller, independent companies will be able to show you the process from vine to glass, so try and investigate some of these too! Epernay, Reims & Troyes are all good places to base yourselves for your trip and all three are also a stone's throw from Paris – oh la la!
Why not turn it into a full French road trip? Check out my road trip through Chamonix, Annecy & Epernay here, and my trip through Normandy here.
If you're spending Valentine's Day at home this year, check out my 20 Best At-Home Valentine's Day Ideas here.
7. Take in the exquisite charm and architectural beauty in Florence, Italy.
One of the most beautiful cities in Italy, marvel at the renaissance architecture that surrounds you wherever you go in Florence. Wander hand in hand through the Uffizi and Academia galleries to admire artistic masterpieces, and for sunset head up to Piazzale Michelangelo for a view across the whole city. Share a famous Fiorentina steak and a bottle of Tuscan Chianti for dinner, before getting up early to enjoy the city without the crowds, making sure you climb the bell tower before the queues get too long!
Check out Italy on my blog here.
Other romantic city breaks you could consider include…
8. Admire the sunset from a kayak in Dubrovnik.
This experience gives you a unique perspective on another one of Europe's romantic cities. Share a kayak with your true love as you explore the castle walls, Lokrum Island and even snorkel in one of the hidden bays, all as the sun goes down. Book the experience with Adventure Dalmatia here.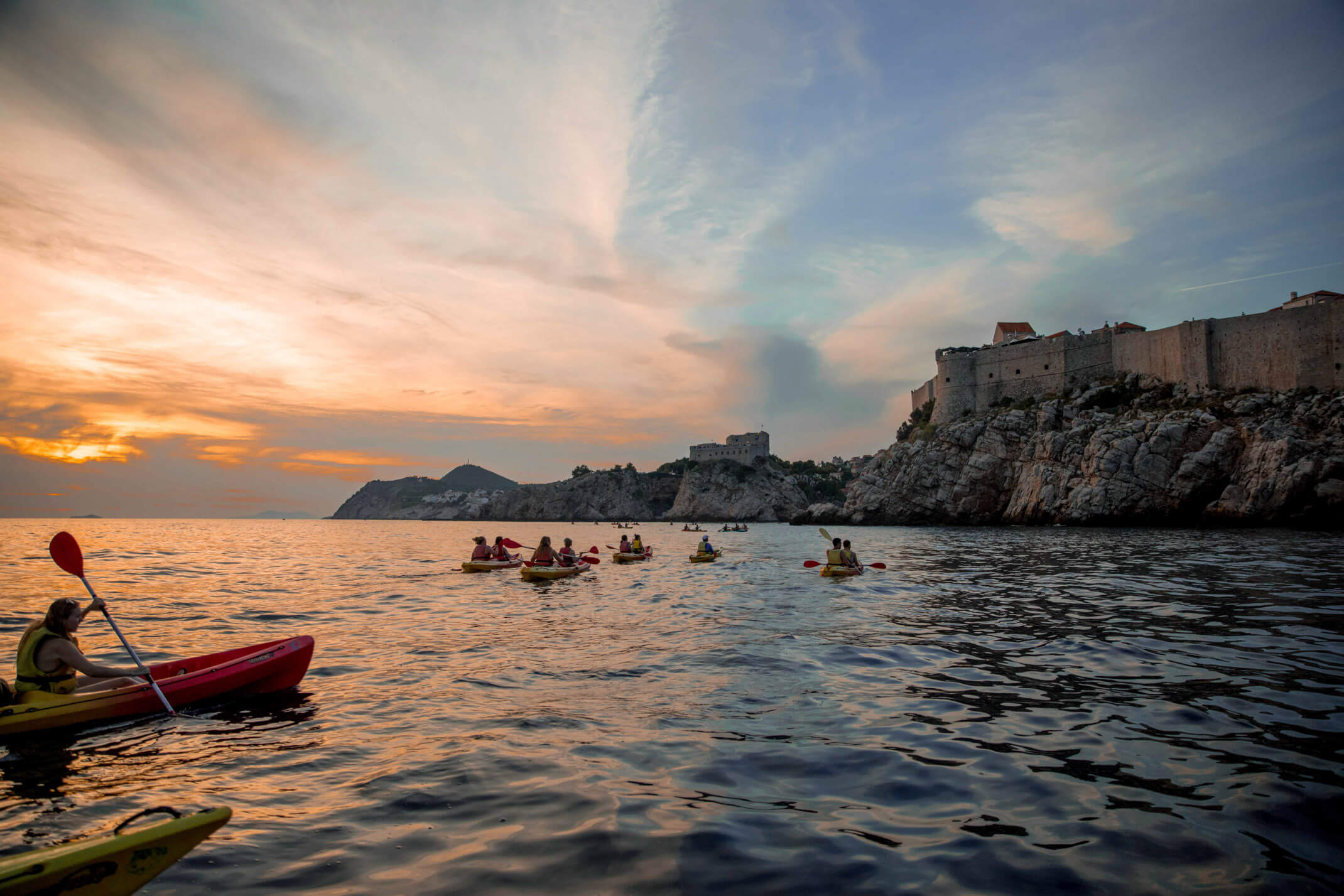 9. Visit cloud nine during a hot air balloon ride.
I absolutely loved taking in the views over the Gold Coast in Australia (read about my experience here). We watched the sunrise and toasted to the day with a bubbly breakfast. It was insane!
But, you don't have to travel that far for this breath-taking experience if you don't want to. Cappadocia in Turkey is famous for its hot air balloon rides, or Bristol Balloons arrange flights across the South West of the UK!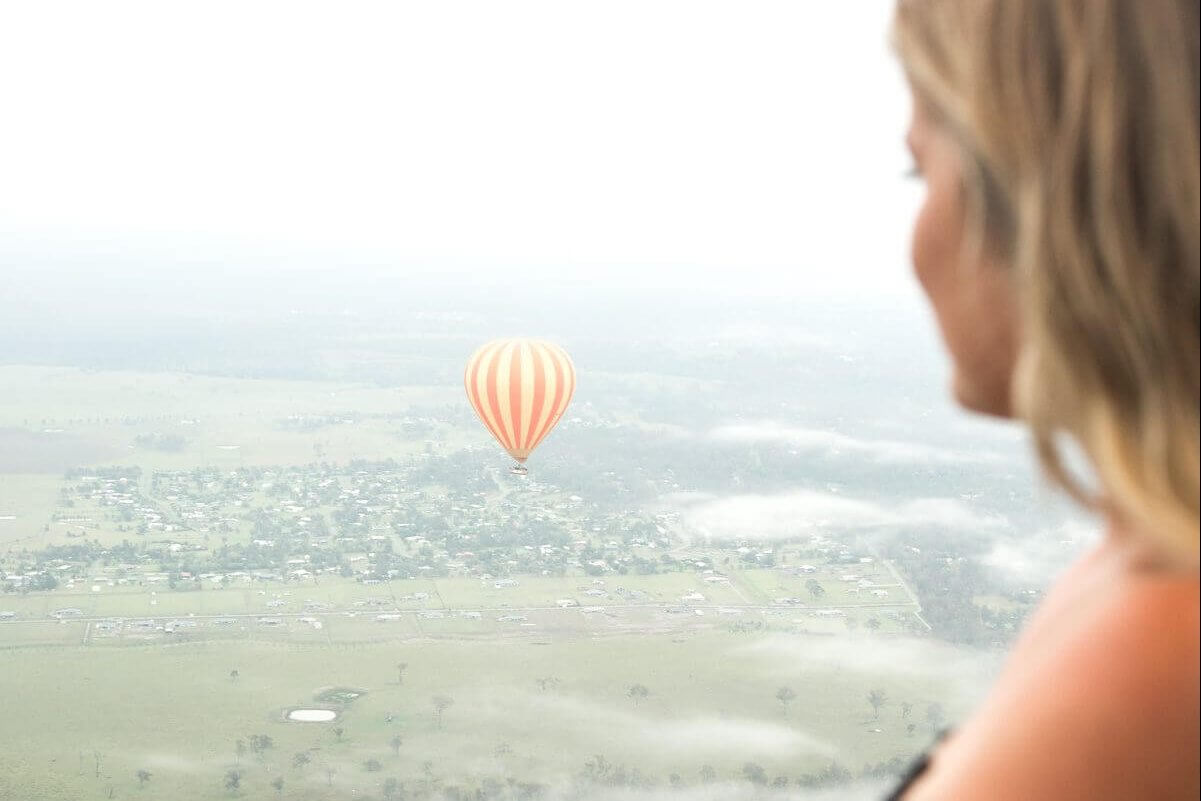 10. Road trip through New Zealand's Northland region, and finish your trip in a magical cottage with an outdoor rose petal bath.
And yes, it's every bit as dreamy and romantic as it sounds! I spent my birthday weekend road tripping around New Zealand with one of my girlfriends, and we finished with a candle-lit road petal bath and a bottle of bubbly to celebrate! It was the perfect end to a perfect road trip.
Don't want to go all the way to New Zealand? Road trip closer to home and book an AirBnb with an outdoor hot tub or bath!
11. Find your wild side on safari.
Get ready to pounce as you witness the once in a lifetime Big 5 together. I've been on safari in Kenya and South Africa and both were absolutely amazing!
Check out my 5-day safari adventure through Kenya here.
Finish your safari adventure with a luxury beach stay, like I did, and you've got a holiday with a bit of everything!
12. Get hot and sweaty and get active… on a hiking adventure.
Looking for an excuse to hold your Valentine's hand? Well here you go! Long romantic walks and rolling hills, or more of an uphill, challenging hike if you fancy it – this is an adventure that can be done very cheaply, if not for free. Whether you choose to go on a local hike, or find a hike to do while you're abroad, you can go on a hike anywhere and everywhere and have loads of fun together!
13. Share a chairlift and hit the slopes together.
Skiing holidays are some of the most romantic out there: picturesque snowy landscapes, cosy chalets to warm up in, apres-ski events to get your hearts racing a little…
February is an amazing time for skiing and winter sports. The Christmas and New Year crowds have died down a little and the snow is often at its best. I'd love to go skiing in Banff at this time of year, and I'm currently skiing in Niseko and it's absolutely stunning! I've also been lucky enough to do winter sports in Finland and France too.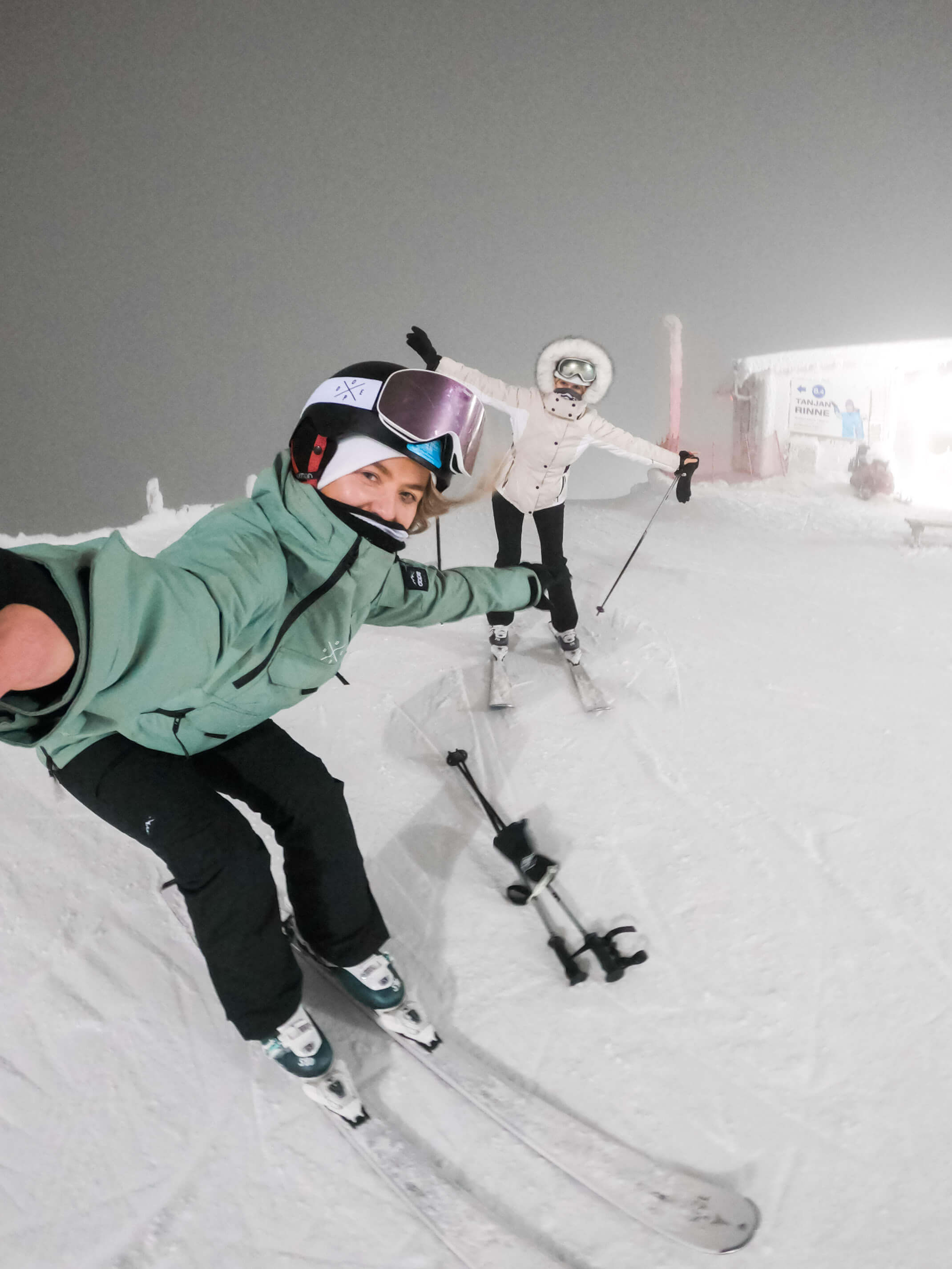 14. Lap up all the luxury in a Balinese hotel.
Whether you choose a luxury hotel, apartment, villa or other form of accommodation, doing it somewhere like Bali means that you can get something amazing for a fraction of the price that you would here in the UK.
I stayed in Hotel Tugu in Canggu a couple of years ago, and it was absolutely mind-blowing. The service and facilities were incredible, and all set in the paradise that is Bali itself. Read about my experience here. I can't wait to return to Bali and share this slice of luxury with my someone special… one day…