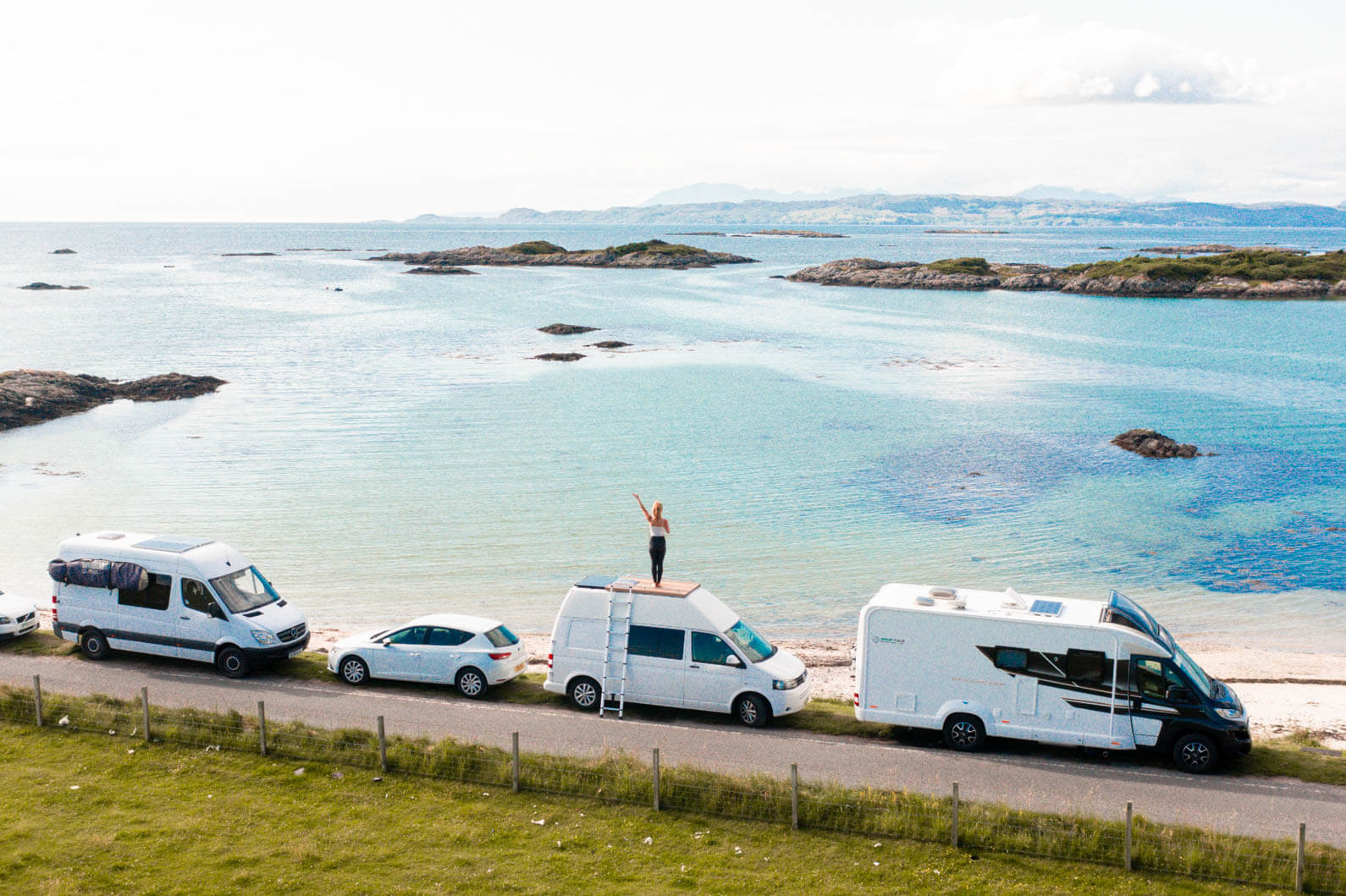 The van conversion series:
explore my guides by country
I converted my dream van!
In December 2018 I made my biggest purchase yet. I bought my dream VW high top transporter (4 motion too!) and begun my dream van conversion.
I'd spent years pinning images to my #vanlife Pinterest board and the 8 months that followed had me slowly and intentionally source all the materials to bring this vision to life.
Since then, I've been travelling the UK and Europe in my baby and soaking up every second I can of life in the outdoors. My adventures have taken me down to Cornwall (very bottom of England), up to John O'Groats (very top of Scotland) and everywhere in between. I even drove my van across from England to France and all the way down to Portugal last summer!
You can watch the full conversion series here and find all my van life travel guides below.
I've also just launched my Google Maps Legends to share my intimate travel secrets with you from my adventures on the road!
Bucket list adventures in Europe